After the series conclusion, Ozark fans are looking for the next big thing. Thankfully, there are several shows that are comparable to the Netflix drama, as well as some that include the same cast. Netflix's iconic criminal thriller Ozark has come to an end after four intense seasons. While some fans were satisfied with the conclusion, others were left with more doubts than ever before. The biggest crime of all, though, is that fans of the crime drama will have to find something else to occupy their time now that the series is ended. Fortunately, there are several series with comparable topics and tones that will please any Ozark lover.
Animal Kingdom (2016-2022)

Animal Kingdom is based on the same-named Australian film and follows a teen named J who is forced to live with his estranged criminal family after her mother dies of an overdose. To keep a roof over his head, J must prove himself worthy to his crime lord grandma.
Animal Kingdom, like Ozark, is about drama, family, and criminality. Both series showcase unconventional and frequently troubled families who defend their criminal lifestyle in a variety of ways.
Arrested Development (2003-)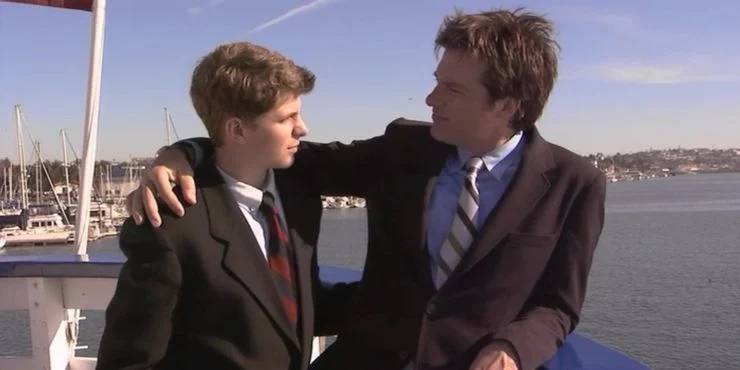 Arrested Development is lighthearted and funny, the polar opposite of Ozark's gloomy tone. Nonetheless, another Jason Batemen gem from the streaming service is worth checking out.
The Bluth family is forced to give up their affluent and materialistic lifestyle after their father is imprisoned and revealed to be a crooked real-estate tycoon in Arrested Development. The show premiered in 2003, but despite critical acclaim, it failed to attract the audience FOX desired. After season three, the show was abruptly terminated, but Netflix took it up in 2011.
Bloodline (2015-2017)

Beautiful aerial vistas of the Missouri Ozarks appear in many of the transitions in Ozark. With its setting in the Florida Keys, another Netflix original, Bloodline, attempts something similar. The scenery and lifestyles of the Florida Keys and the Ozarks are strikingly similar.
The Rayburns are the focus of Bloodline, and they are a bit dysfunctional to say the least. Tensions in the family rise once one of the brothers returns home, and numerous secrets are uncovered. Ben Mendelsohn and Kyle Chandler give outstanding performances in this grim family drama.
Boardwalk Empire (2010-2014)

Organized crime syndicates like as cartels and mafias play a large role in Ozark. Check out HBO's Boardwalk Empire if you want to see a show about the emergence of organized crime throughout history. Historical fiction meets real-life events and personalities in Boardwalk Empire. It's about Enoch "Nucky" Thompson, a fictional county treasurer turned bootlegger during Prohibition. Throughout the five-season duration of the show, Nucky meets a slew of notable gangsters, including Lucky Luciano, Al Capone, and Arnold Rothstein. Nucky is also played by Steve Buscemi, who is fantastic. Enough is enough.
Breaking Bad (2008-2013)

It doesn't get any more evident than this. Ozark drew similarities to Breaking Bad almost immediately after its premiere. This is very understandable. They revolve around seemingly ordinary characters who are forced into the criminal underworld.
Breaking Bad is a television show about Walter White, a chemistry instructor who begins manufacturing meth after receiving a cancer diagnosis. It is, without a doubt, one of the best television dramas of all time. On that subject, Better Call Saul, the prequel to Breaking Bad, is just as good—if not better—than the original.
Daredevil (2015-2018)

If you're not a superhero fan, don't be put off by the name. While Netflix's Daredevil is set in the Marvel Cinematic Universe, it is not suitable for children. Daredevil may be right up your alley if you appreciate Ozark's dark and gritty tone.
Consider Daredevil to be a legal drama with some visceral and thrilling action thrown in for good measure. Daredevil's fights, on the other hand, are far more severe and anchored in reality than those of aliens and robots. As the blind superhero, Charlie Cox provides his best performance. Daredevil is enjoyable without being a comic book buff. Take a chance.
Dead To Me (2019-)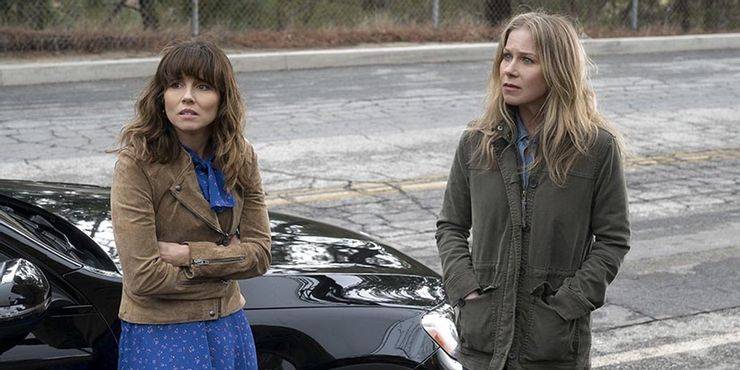 Dead To Me, like Ozark, has proven to be a hugely successful Netflix drama with fans all around the world. Despite the fact that this show is based on comedy rather than the darker and more serious Ozark, the two shows share some similarities.
The show introduces seemingly "regular" people into a world of crime, with strong lead characters and wonderful supporting characters. The brilliance is witnessing how they deal with the stormy waters and try to navigate them, which makes it a very comparable series.
Dexter (2006-2013)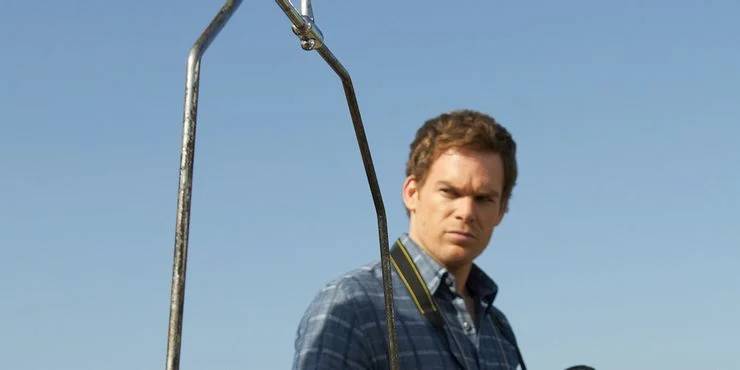 Dexter shares several similarities with Ozark that fans will appreciate. While no money is laundered in this film, fans are nevertheless taken on a trip with someone who appears to be a good citizen but is actually a criminal. Dexter is a serial killer in this case.
The mysteries involved, particularly the family connection between Dexter and his sister, are engrossing, not to mention the main character's clear moral ambiguity. Do viewers want him apprehended, or do they believe he's right because he hunts down other murderers? There is certainly no shortage of drama, which is why Ozark fans will enjoy it.
Fargo (2014-)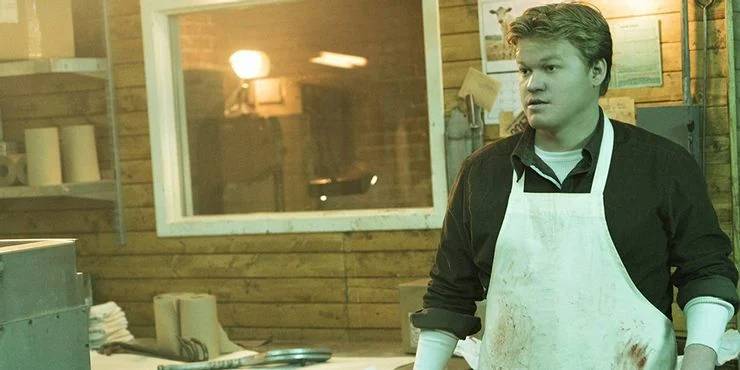 Despite the fact that Ozark can be dismal at times, it does have a dark sense of humor. Check out FX's Fargo if you're looking for another homicidal midwestern story with a few laughs thrown in. Fargo is an anthology series in which each season features a different plot and cast of characters. It has been graced with big-name stars such as Billy Bob Thornton, Kirsten Dunst, Ewan McGregor, and many others during its three seasons. Season two, in particular, is an almost-perfect television season.
Good Girls (2018-2021)

The crime drama Good Girls aired on NBC from 2018 to 2021. The show followed three Michigan mothers who are all struggling to make ends meet due to a variety of circumstances. The women decide to rob a local store because they are often short on cash. Even though the heist is successful, they quickly discover that the grocery was being used as a front by a local gang to whom they are now in debt.
While a dark show like Ozark and the humorous side of Good Girls may not appear to have much in common, they actually do. Both series are about gangster plots gone wrong. They also both showcase strong female characters who aren't afraid to get their hands dirty if the rewards exceed the risks.
House Of Cards (2013-2018)

While House Of Cards isn't about money laundering or the prospect of a cartel killing one individual, it is a show wrapped in secret and intrigue, with its immensely dynamic array of characters crafting a complicated narrative full of startling twists and turns.
The conversation in the show is also fantastic. Ozark has some fantastic lines between the characters, and House Of Cards thrives on it, with some incredibly fascinating exchanges and superb acting throughout.
Mad Men (2007-2015)

Fans of House Of Cards will appreciate Mad Men because of the way the show is shot and how much emphasis is placed on discussions. Don Draper is a quotable character with many memorable lines. He has something to say about everything, just like Marty Byrde, but he also has his secrets.
While there is drama at work throughout the show, Mad Men is also riveting because of the family fallouts and relationships that take place alongside it, particularly with the Draper family.
Narcos/Narcos: Mexico (2015-)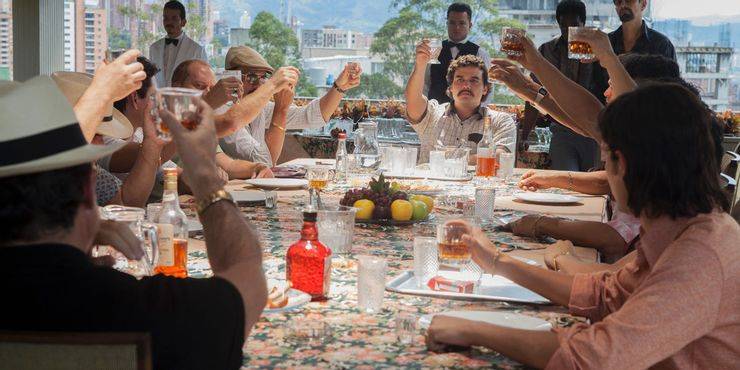 If you enjoyed the rising violence between rival cartels in Ozark's third season, you'll want to start watching Narcos, another Netflix cartel drama, right away.
Narcos depicts the rise and demise of iconic drug lords throughout history, including Pablo Escobar. Netflix has effectively established its own Narcos universe with its recent—and as fantastic—spinoff, Narcos: Mexico. Despite the fact that it is told in narration for historical context, it plays out like any other great crime drama.
Peaky Blinders (2013-2022)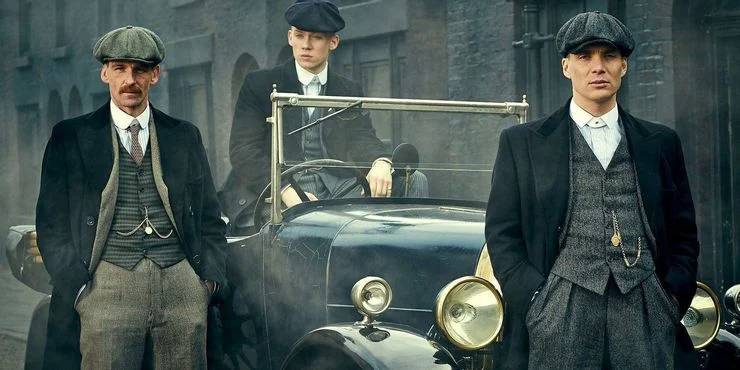 Peaky Blinders is a far more action-packed series than Ozark, but that doesn't mean fans of Ozark won't enjoy it. Like Marty Byrde, the main characters must deal with political difficulties while trying to impress multiple individuals at the same time.
Marty and his family are pulled from one side to the other in Ozark, and the Shelbys are the same way. While Tommy believes he is in command, this is not always the case, just as it is with Marty.
Queen Of The South (2016-2021)
Queen of the South on USA Network is based on the popular telenovela La Reina del Sur. Terese Mendoza, a young woman who fled her home country after her drug cartel boyfriend is slain, was the focus of the USA series. Teresa chooses to seek sanctuary in America and exact her revenge by assassinating the cartel leader and establishing her own drug empire.
The drug cartel, like Ozark, is central to Queen of the South's action and intrigue. The shows also portray strong women who are not afraid to call out males for their flawed ideas.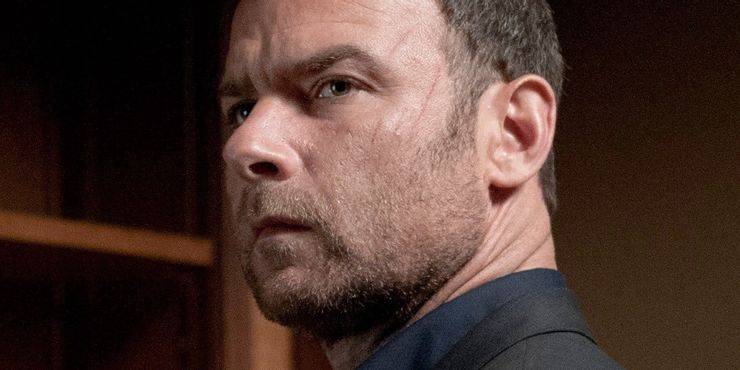 Ray Donovan was a crime drama series that aired on Showtime for seven seasons and received numerous Prime Time Emmy nominations. The show revolves around Ray, a Hollywood "fixer" who excels at cleaning up the mistakes his high-profile clients make. Ray, on the other hand, finds himself in a tangle of his own when his own troublesome history reappears.
While Ray is not associated with the drug cartel in the same way that Marty is in Ozark, both shows portray families in perilous situations. Both series contain intense FBI investigations that put the main protagonists' lives in jeopardy.
Sons Of Anarchy (2008-2014)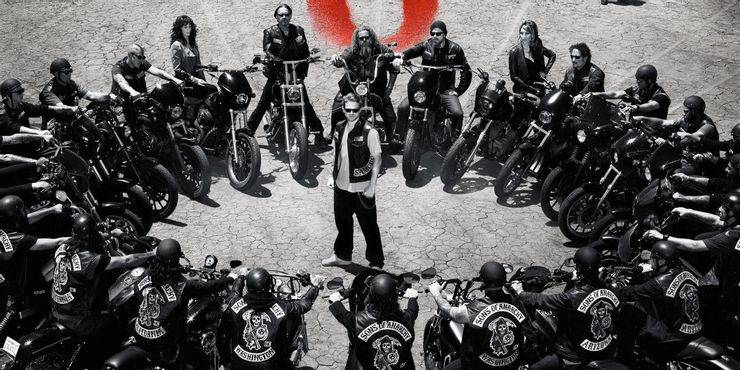 Ozark's pulpy approach to storytelling is what makes it so addictive. Characters can die in unexpected ways or make impulsive decisions that raise the stakes even higher. FX's Sons Of Anarchy was another show that made this work well.
The show follows Jax Teller, the VP of the Sons Of Anarchy, a violent motorcycle club. Charlie Hunnam gives an outstanding performance as Jax, who is a really appealing character. The program is tough and hilarious, though a touch soapy at times—in a good way. All of this adds up to a memorable outlaw series that you can't help but enjoy.
The Cleaning Lady (2022-)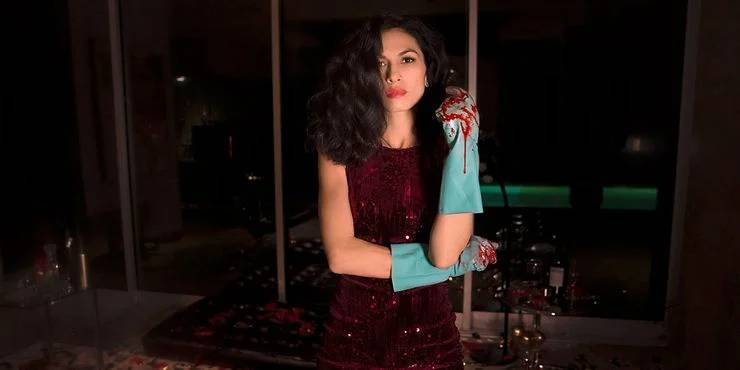 The Cleaning Lady is a new Fox crime drama that premiered recently. It follows Thony De La Rosa, a former Cambodian-Filipino doctor who gives up her license in order to bring her kid to the United States for life-saving medical care. Thony obtains a work at a cleaning business since she can't afford therapy and ends up being employed by a criminal group to be their doctor/maid.
While Marty Byrde and Thony are both entrenched in the criminal underworld for different reasons, they both take their occupations seriously. They also also had to relocate their families.
The Outsider (2016-2017)

Ozark's excellence is largely down to its directing, particularly that of Jason Bateman. In 2019, Bateman directed and starred in The Outsider, based on the Stephen King novel of the same name.
Because of its popularity, it is unknown whether the show will be renewed for future seasons or will be a standalone miniseries. In any case, this otherworldly detective narrative is worth checking out. From beginning to end, the images and camerawork are simply frightening. You'll be enthralled by its mystique, no matter how nervous you are.
True Detective (2014-2019)

True Detective is another excellent anthology series for Ozark fans. True Detective adds a southern tinge to the regional charm that Fargo depicts.
This grim anthology features a detective or cop investigating a murder or crime in each season. There's a lot more to it, but that would ruin the experience. The first season received widespread praise for Matthew McConaughey and Woody Harrelson's performances.
Our Team DCS includes 5 different writers proficient in English and research based Content Writing. We allow them and encourage them to follow the Entertainment news all day long. Our posts, listicles and even the exclusives are a result of their hard work.