It's never simple to condense John Krasinski's illustrious career into ten of his most memorable performances, but Ranker has compiled a comprehensive list of his most popular personas. His comic roles as well as his more dramatic movie roles may all be found here.
Along with his many acting awards, Krasinski has lately taken over as director of his hit horror franchise, A Quiet Place. Critics and fans alike praised both the original and sequel, as well as his wife Emily Blunt's performance in one of the key roles.
Burt Farlander (Away We Go)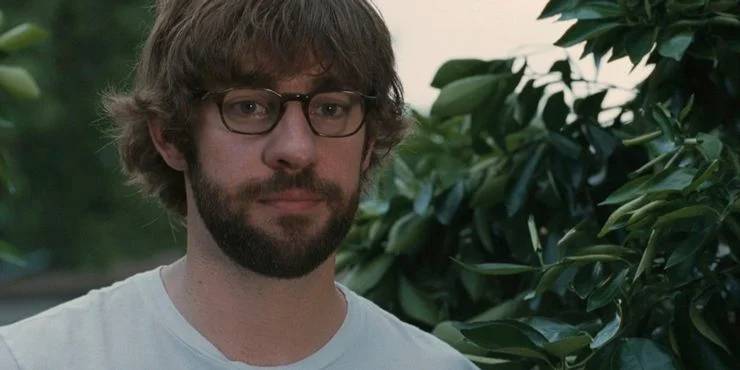 Away We Go is a lovely rom-com directed by Sam Mendes that follows a young couple expecting their first child as they travel around looking for the ideal place to establish their new family. John Krasinski and Maya Rudolph play the key roles in the film.
Both Krasinski and Rudolph have wonderful on-screen chemistry, with both performers bringing their iconic senses of humor to the parts, which works well with the film's story (which is improved by Mendes' seasoned direction).
Corporal Harrigan (Jarhead)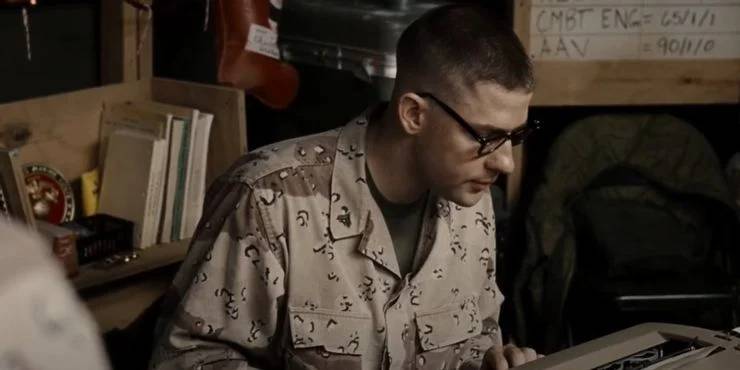 Despite the fact that Corporal Harrigan is a minor character in Jarhead, he plays a vital role in the plot. He portrays a fellow soldier to Jake Gyllenhaal's Anthony Swafford, the central character of the film. Harrigan is notorious for writing love letters to the Major, making excellent use of his Dartmouth classics degree.
Jarhead is based on Swafford's true-life memoir of the same name, which details his life and service in the Gulf War. The film, which was also directed by Sam Mendes, totally immerses the spectator in this one man's perilous and hectic lifestyle, which is amplified by one of Gyllenhaal's best performances to date.
Cuthbert (Monsters VS Aliens)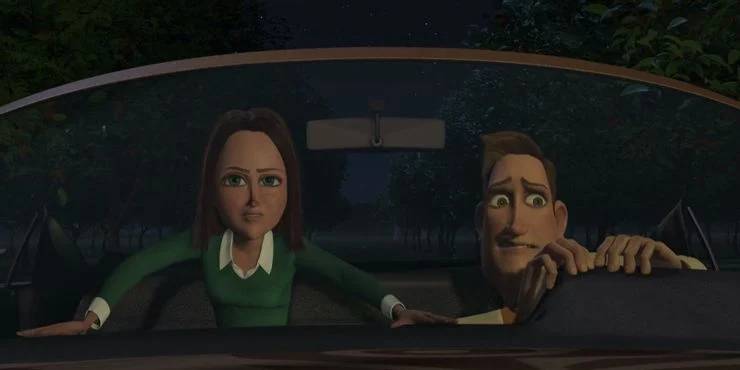 Although John Krasinski's character Cuthbert is definitely a great enjoyable addition to the cast, Vernon & Letterman's sci-fi comedy Monsters VS Aliens may not be the most critically acclaimed film out there. Susan, a human lady, transforms into a giant and joins a secret band of monsters entrusted with destroying an evil alien in the film.
Cuthbert, played by Krasinski, is a minor character who appears briefly as Susan's date before the extraterrestrial meteorite transforms her into a giant. He's a cowardly and unheroic character, which makes for a hilarious situation when the couple first confronts Gallaxhar's robotic technology.
Ethan (Something Borrowed)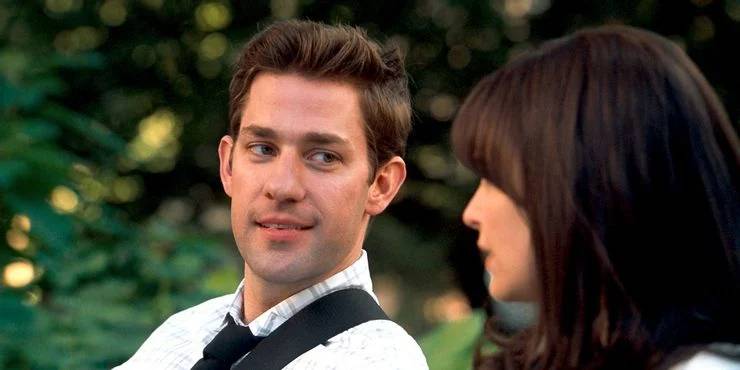 Many consider Something Borrowed to be one of the most underappreciated rom-coms of the decade, as it follows the odd romance between groom-to-be Rex and his fiancée's maid of honor, Rachel. Rachel's close friend Ethan is played by John Krasinski.
Despite having only a little role in Something Borrowed, Krasinski leaves a lasting impression. His character is complex and intriguing, with motivations and feelings that aren't always obvious to the audience.
Frank McKay (Monsters University)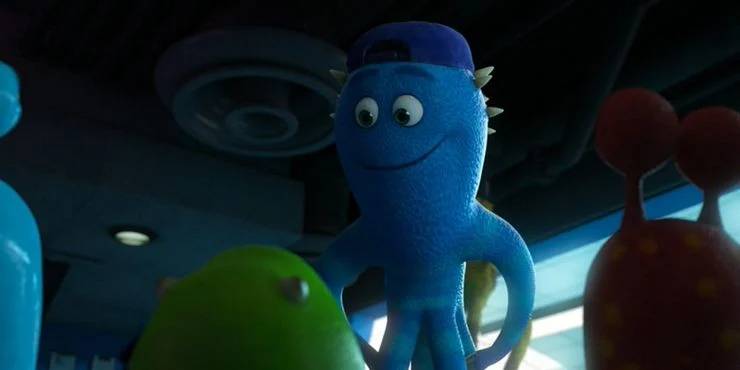 Despite the fact that Monsters University is frequently compared to its predecessor (which is widely recognized as one of Pixar's best films of all time), there are still plenty of humor and characters that keep the film engaging and elevate its relatively straightforward plot.
Frank McKay, the monster that inspires Mike Wazowski to attend Monsters University and become a scarer, is one of these characters. Frank's fright methods teach the young monster a lot about how to succeed as a monster when they meet when he is very young.
Jack Silva (13 Hours: The Secret Soldiers Of Benghazi)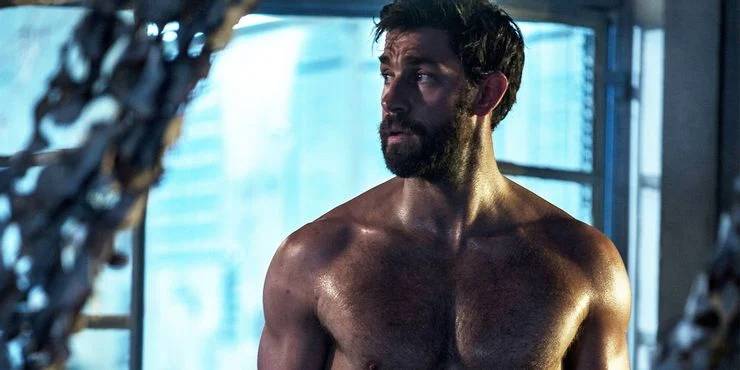 13 Hours is a stirring action thriller directed by Michael Bay and featuring Krasinski in the lead role. It follows six American soldiers stationed in Benghazi, Libya, to safeguard an American diplomatic compound from a wave of fatal terrorist strikes.
13 Hours, like many of Michael Bay's best films, is packed with spectacular action and exhilarating set pieces that keep viewers on the edge of their seats from beginning to end. There isn't a dull moment in the entire movie, and Krasinski's strong performance maintains the pace compelling and engaging the entire time.
Jim Halpert (The Office)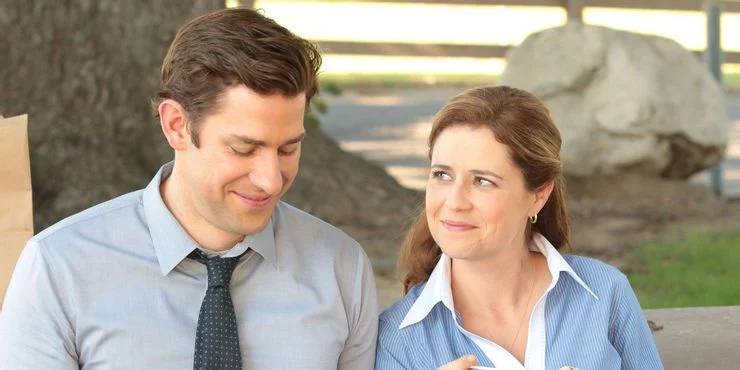 Jim Halpert was responsible for many of the show's funniest and most memorable scenes. The Office was one of the most successful and beloved sitcoms of all time. His romance with Pam Beesly, a receptionist, is also one of the most engaging sitcom couples ever.
Every character on The Office contributes something new and unique to the program, and Jim Halpert's sardonic humor and clever Dwight pranks are no exception. Jim Halpert is one of the show's most amusing characters because Krasinski always understands how to make a scene better.
Lancelot (Shrek The Third)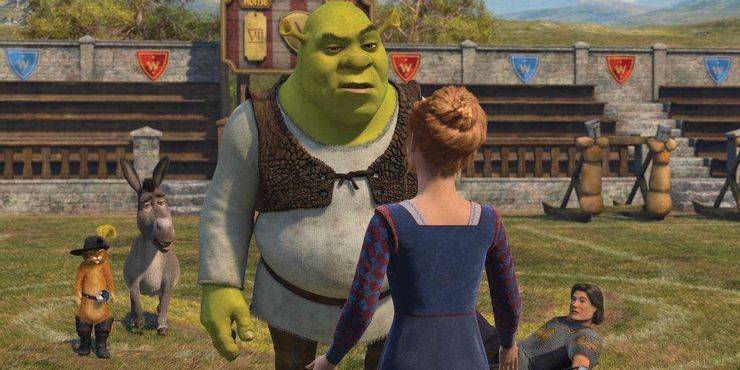 Krasinski returns to voice another animated character in Shrek the Third, this time as Lancelot. Lancelot is portrayed as an ordinary high school jock – a Worcestershire Academy student who is mistook for King Arthur by Shrek. When Arthur announces his claim to the throne, the figure is frequently seen bullying Arthur and is promptly punished. Krasinski perfectly captures Lancelot's arrogance thanks to his passionate and impassioned acting.
Shrek's father-in-law King Harold becomes ill in the third movie of the renowned Shrek franchise, leaving Shrek in line to inherit the throne. The trio attempts to help King Arthur gain his rightful succession in place of Shrek with the help of Donkey and Puss in Boots.
Lee Abbott (A Quiet Place)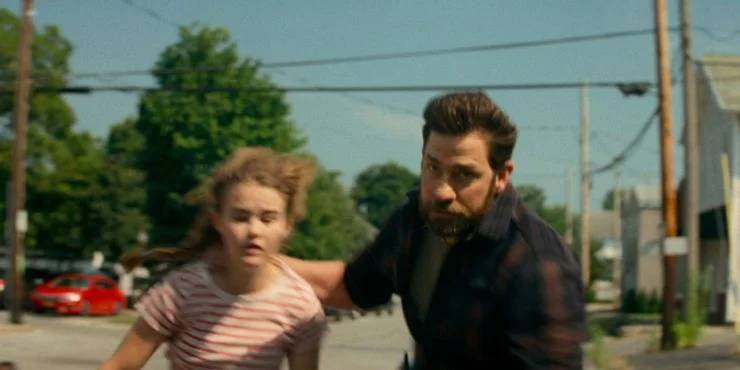 With both films being major box-office blockbusters, Krasinski's main character in the popular horror franchise A Quiet Place is undoubtedly his most recognizable movie role to date. They are set in a fictionalized Earth that has been overrun by violent aliens who hunt with their enhanced hearing.
With its violent action sequences and compelling moments of quiet terror, A Quiet Place's thrilling and suspenseful horror thriller is sure to get your blood racing. The tale revolves around a heartwarming and gripping family drama, which is made even more realistic by Krasinski and Blunt's real-life romance.
Secretariat (Bojack Horseman)

The adventures of the titular horse, who sets out to restore his great acting career after being diagnosed with depression and recovering from his alcohol addiction, are chronicled in the critically renowned dark comedy series Bojack Horseman. It's one of those animated cartoons with sophisticated themes and often frightening subject matter that's plainly intended at adults rather than youngsters.
Secretariat, played by John Krasinski, is one of the few characters on the program that has a life that is even worse than Bojack's. Secretariat had been a close boyhood buddy before he lost his job due to a gambling addiction and eventually committed suicide after his brother died. Given that Krasinski had previously been associated with comedy, this production stood out and allowed him to demonstrate his acting abilities on a deeper level.
Our Team DCS includes 5 different writers proficient in English and research based Content Writing. We allow them and encourage them to follow the Entertainment news all day long. Our posts, listicles and even the exclusives are a result of their hard work.