Ten unmarried men and women in the throes of love have to compete in a series of adventurous challenges in order to stay on the show. In "Love in the Wild," the journey of the individuals is chronicled as they team up with strangers to compete in risky land and aquatic adventures. As the competition goes on, the singles establish common ground and bed together with their partner while having little interaction with the outside world. Fans were attracted by the connection and chemistry between two people: Theresa and Skip. Many people wonder if their fascination with each other lasted more than ten years later.
Skip and Theresa's Love in the Wild Journey
Skip and Theresa were partnered with Jessica and Peter at first, but they weren't able to connect until they actually met. The pair complied when given the chance to choose one another, beginning their journey as partners on the show. They helped each other out with the adventurous tasks right away. Skip helped Theresa up whenever she fell behind.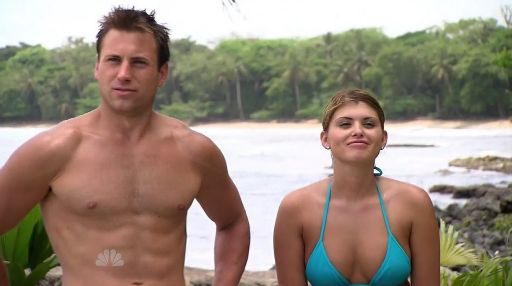 In a same vein, Theresa trusted Skip and bravely set off on the strenuous voyage. Their collaboration through the difficulties soon gave rise to a sincere bond. The couple not only found common ground but also became closer by learning about one other's preferences. The pair clearly felt close to one another and had no intention of getting back together as the number of singles on the show started to decline. The required exchange was the ideal litmus test for the two to acknowledge their developing romantic feelings for one another.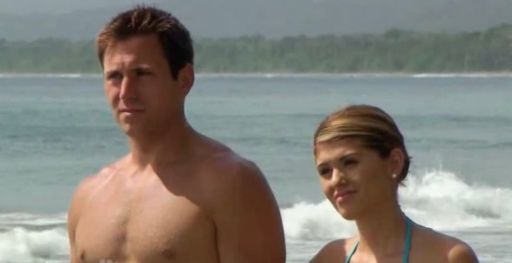 Theresa was teamed with Mike and Skip with Jess for the fifth challenge. Their changing feelings for one another, nevertheless, were insufficient to keep them apart. After completing the task, they hurried back to the cabins and started travelling together once more. Following the elimination of Ben, Brandee, Steele, and Erica, the two reached the top three. Skip and Theresa continued to run quickly and were leading the final challenge. But the two were demoted to third place after Theresa misplaced a bag of coins unexpectedly. They eventually had to compete in the surprise quiz challenge to survive. Unfortunately, the couple lost the match and did not go to the finals.
Skip and Theresa Have Parted Ways
Although their matched personalities had given admirers hope that a potential romance was developing, after the pair moved back to the United States, things took a turn for the worse. The main obstacle was distance, therefore the people made the decision to split ways amicably. During an interview with Reality TV World, Skip said, "The main issue was essentially the long-distance thing." Since we live on different coasts, planning visits every few weeks, once a month, or whatever is kind of challenging. Actually, it was a mutual decision. It became increasingly difficult for the two of them to maintain their relationship because of Theresa's personal and professional life in Los Angeles and Skip's family and job in Boston, Massachusetts. The real estate agent revealed that their split was friendly, but he also hinted at anything more.
"We tried to make it work for a couple of months and it did, but it was difficult for her," he stated in the interview. She moved to Los Angeles and seems to enjoy going out and having fun. I suppose it was difficult for her to enjoy herself and be in a relationship at the same time. The two have stayed steadfastly silent about the reasons behind their breakup, but there's a chance that other issues were also at play. After splitting up, Theresa and Skip have looked into different successful paths. Theresa was a model for a period, appearing in pageants, trade exhibits, and athletic events.
She currently works in finance and is based in Phoenix, Arizona. She has assisted clients in delaying capital gains tax through her work with Financial Tax Strategies. She is also a married woman who shares parental responsibilities with her spouse. Regarding Skip: the reality star's real estate career has expanded. He is currently employed with Lattuca Services in Massachusetts as the Assistant Vice President. Thus, despite their separation, it's clear that they are setting new records in every aspect.
Our Team DCS includes 5 different writers proficient in English and research based Content Writing. We allow them and encourage them to follow the Entertainment news all day long. Our posts, listicles and even the exclusives are a result of their hard work.