The cast of Tony Aloupis' science fiction picture "Dominion" now includes Tim Roth. The project's filming is expected to begin in Canada at a later date. The film plays out as an engrossing voyage set in a far-off era where humanity has colonised space and sparked violent battles over the enormous resources it offers. Quinn and his AI partner Becky, the protagonists of the story, are taken advantage of by a determined group of pirates. They had to rush into an escape pod and flee in order to avoid being caught by their attackers. Found alone in a mysterious tropical environment, they now have to overcome dangerous survival challenges while deftly dodging a sinister extraterrestrial presence that aims to trap them.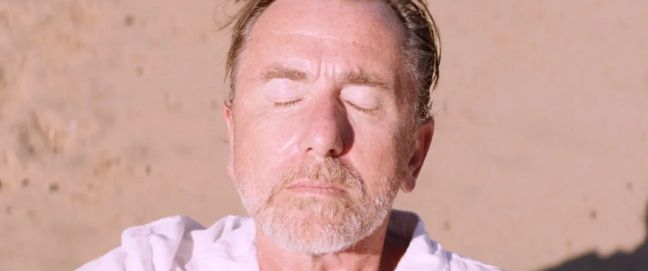 Aloupis's 2021 release, "I Am Mortal," marks his foray into the science fiction genre, indicating his fondness for it. His versatility and originality are demonstrated by the drama "Safelight," which he directed in 2015. Given this extensive history, the filmmaker is well-positioned to bring a plethora of expertise and creativity to the film's production. Craig McInnes is taking on his first screenwriting project in the film industry. Despite this being McInnes's first attempt at screenplay, he has a remarkable history. His work on "Crash Bandicoot 4: It's About Time," a video game, demonstrates his talent for interactive storytelling and compelling tales.
The only confirmed actor involved in the production is Roth. The actor has established himself as a diverse and accomplished performer over the course of his distinguished career, which has spanned several decades. Recent credits for the actor known for "Reservoir Dogs" and "Pulp Fiction" include the drama series "Last King of the Cross" on Paramount+, the comedy series "Tiny Beautiful Things" on Hulu, the superhero series "She-Hulk: Attorney at Law" on Marvel, the sports drama "Punch" starring Welby Ings, and the psychological thriller "Resurrection" starring Andrew Semans. Apart from Aloupis and McInnes, the film also has a group of very skilled producers, namely Matt Corrado and Kenny Korba.
It is anticipated that the project's filming would start after the current SAG-AFTRA strike ends. Though it is planned to take place in Canada, the exact sites for filming have not yet been determined. The nation has long been a preferred location for film productions because of its varied landscapes, which provide a range of locations that can easily pass for futuristic or extraterrestrial settings. Major science fiction films like "Black Mirror" and "Quantum Leap" have also taken advantage of Canada's scenic locations, demonstrating the country's suitability as a backdrop for the genre.
"Dominion" is an exciting concept with a lot of potential that both science fiction fans and big-screen viewers looking for an engaging experience are excited about. As it explores the concept of space colonisation, the movie is anticipated to examine the issue of survival in a strange environment.
Our Team DCS includes 5 different writers proficient in English and research based Content Writing. We allow them and encourage them to follow the Entertainment news all day long. Our posts, listicles and even the exclusives are a result of their hard work.