We have compiled a list of the steamiest, sexiest, and dirtiest films available on Hulu after carefully scanning the platform. Let us clarify a few points now. These films aren't explicit. Not even near it. Since that majority of the scenes in these films are hinted, if not explicitly stated, they boast of little to moderate nudity. There are only so many very nude films available on Hulu, so we've selected the finest ones that have interesting plots and don't just utilise sex as a hook to keep you watching. Thus, you might find the answer to your query of which Hulu films are the most sexually explicit here.
A Nice Girl Like You (2020)
Lucy Hale plays Lucy Neal in "A Nice Girl Like You," which is based on Ayn Carrillo Gailey's novel "Pornology." Lucy Neal's life breaks apart because she and her lover don't have intimacy and he is unhappy with their relationship. After they argue and she discovers porn on his laptop, her boyfriend decides to break up with her. Lucy is heartbroken by this, but it also motivates her to discover her sexuality and her preferences. Lucy wondered what it would be like to put her own needs first for once, while all the hubbub was centred upon her boyfriend's lack of satisfaction. She then begins to carry out the sexual tasks on her checklist.
Anaïs In Love (2022)
The French comedy-drama "Anaïs In Love" tells the tale of a thirty-year-old lady named Anaïs who becomes entangled in a web of drama and romance. She is enmeshed in a relationship when we first meet her in the novel, leading her to believe that love has vanished. While searching for something interesting, she encounters married man Daniel. He falls in love with her as a result of their interactions, but things get complicated when Anaïs meets and falls in love with Daniel's wife Emilie. This sets off a string of unexpected events that keep the audience engaged for the duration of the movie.
Ammonite (2020)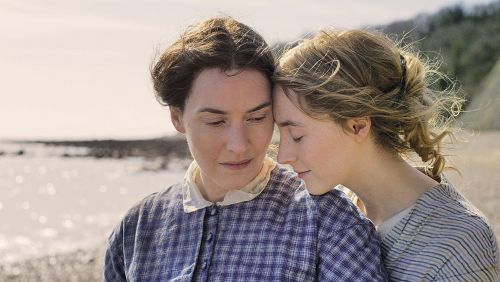 "Ammonite," starring Kate Winslet and Saoirse Ronan, tells the tale of Mary and Charlotte, two people who fall in love. The film, set in the 1840s, is loosely based on the life of palaeontologist Mary Anning. Mary first meets the deeply admiring geologist Roderick Murchison at the start of the events. His marriage has not been doing so well, despite the fact that his work life has kept him busy. In the hopes that his wife will recover by the time he returns, Roderick leaves Charlotte in Mary's care as she descends into sadness. Nonetheless, Mary and Charlotte become closer as they spend more time together.
AWOL (2016)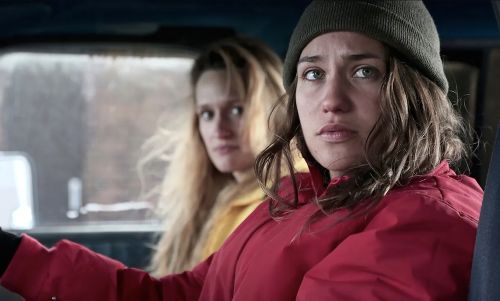 "AWOL," a love drama film starring Lola Kirke and Breeda Wool, was inspired by a short film of the same name directed by Deb Shoval. Joey is a young woman from a tiny village who is in severe need of a life purpose. When she finds herself in an Army recruitment office, it seems like her search has paid off, but things don't go exactly as planned. It's there that Joey meets Rayna, a stunning girl, and the two fall in love. The sisters are drawn together by their shared quest for meaning in life, but they have no idea how things will work out in the end. Only an adult audience should watch the video, which depicts the lesbian couple's passionate connection and includes several explicit and sexually suggestive sequences.
Benedetta (2021)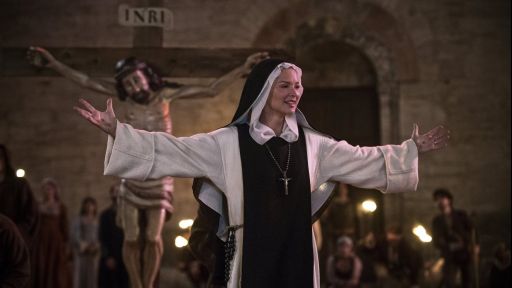 "Benedetta," which is loosely based on the true life of a nun, follows the title character as she experiences a crisis of faith after falling in love with another nun. She had visited the convent as a young girl, and throughout the years, she had never wavered. Subsequently, though, she begins to see things that are consistent with her involvement with the other nun. The narrative immerses the viewer in Benedetta's mind, which becomes increasingly complex at every turn.
Deep Water (2022)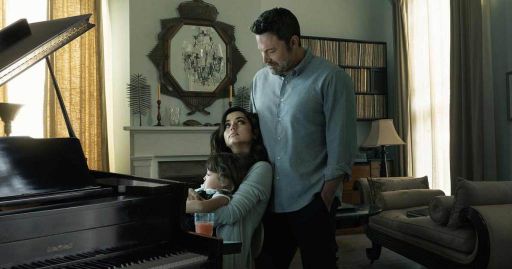 Ben Affleck and Ana de Armas star in the sensual psychological thriller "Deep Water," which is full of turns and turns. The narrative focuses on Melinda and Vic, whose marriage is tenuously maintained by a stipulation that permits Melinda to engage in an open relationship. Vic becomes envious even though he had initially consented to her having multiple lovers. As it turns out, one of Melinda's former loves has been discovered dead, things become more complicated. Vic is prompted to reevaluate his perception of his wife and investigate the possibility that she was involved in this. What does that entail for him, if so?
Fire Island (2022)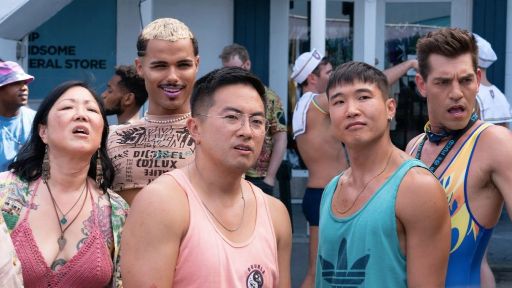 Picture "Pride & Prejudice," except more raucous and homosexual. Set in the present era. For you, that's "Fire Island." The film, which is based on Jane Austen's classic novel, tells the tale of five friends who go to Fire Island annually to have fun. This year is different since the home they typically reside in is going up for sale. Rather than worrying about what may occur the following year, they resolve to make this one memorable. When they run upon a doctor and his affluent friends, things become exciting.
Game of Love (2022)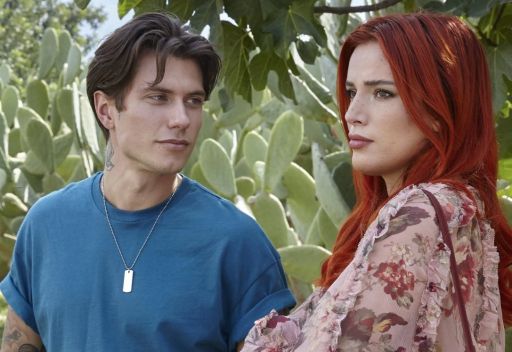 "Game of Love," which stars Bella Thorne in the title character, tells the tale of a young couple whose budding romance develops into a sequence of shocking discoveries that completely upends their lives. Roy, the protagonist of the story, visits his childhood home just before his family's estate is set to be auctioned. It appears that the romance with Vivien will help him let go of his problems. But as their love grows, it appears that they are related in ways that are not yet clear, and more details about Roy's background and family begin to come to light.
Good Luck To You, Leo Grande (2022)
Nancy Stokes has never had climaxes. Now that her spouse has passed away, she wants to stop living a life of deceit since she has spent her entire life doing so. She employs Leo, a male prostitute, to conduct the work because she wants to experience it firsthand. Although she has a list of things she wants to do, having an orgasm is the main objective. She and Leo will continue to meet until that time, experimenting with various approaches to see what works best for Nancy. The picture, which features Emma Thompson in the starring role, has been dubbed "positively sexy" and "sex-positive." That ought to be your cue to view it immediately.
Into The Deep (2022)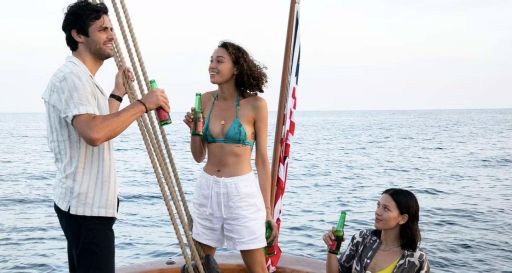 "Into the Deep" tells the tale of Jess, who meets Ben and immediately becomes enmeshed in a passionate relationship. She accepts his invitation to stay on his boat for a few days. They enjoy themselves greatly, and when Lexie shows up, things only get better. When Jess discovers that one of Ben and Lexie is lying, things become perilous for her because they are miles from shore and surrounded only by ocean. She must choose whether to believe because the other needs to be dealt with. Her choice will kill her.
Lost Girls and Love Hotels (2020)
"Lost Girls and Love Hotels," which is based on Catherine Hanrahan's book of the same name, stars Alexandra Daddario as Margaret, an American living in Tokyo and working as a flight attendant English teacher at a Japanese academy. Margaret, who has experienced a personal loss, puts herself in a challenging circumstance in the hopes that it will eventually result in her demise. She encounters Yakuza gang member Kazu during one of these encounters. They fall in love, but as they come from quite different worlds, things are not as easy as they seem. He struggles to balance his duty-taking with his love for Margaret, who is helping her realise the purpose of life.
Mark, Mary + Some Other People (2021)
This film, which is directed by Hannah Marks, centres on Mark and Mary. Years after first meeting in college, they rekindle their relationship, and things soon turn serious as they eventually tie the knot. After speaking with her sister, Mary realises something when she and her partner are still experiencing the ardour of their romantic honeymoon. What if they become one of those dated, dull couples? Mary suggests ethical non-monogamy to liven things up because she finds the idea horrifying. Mark reluctantly accepts at first. They initially take pleasure in the benefits of an open marriage, but shortly after, things get difficult.
Portrait of a Lady on Fire (2022)
Portrait of a Lady on Fire, a historical romantic drama that is regarded as one of the best films of the year, tells the tale of two ladies who fall in love but realise their relationship is doomed from the start. Marianne is a painter who is hired to paint the portrait of Héloïse, an aristocratic woman. The women build a relationship that turns into love as they spend more time together. The film centres on their intense anguish at not being able to spend time together, as well as their love and need for one another.
Sex Appeal (2022)
Avery and Larson have a long-distance relationship, which she finds to be preferable. She would rather not attempt activities she knows she won't be very good at. But when she and Larson are scheduled to meet at a STEM conference and he wants to advance their relationship, a problem arises. Avery chooses to give it her all by concentrating on her sexuality and determining the most effective course of action. She is unaware of how much more she needs to learn, though.
Sharp Stick (2022)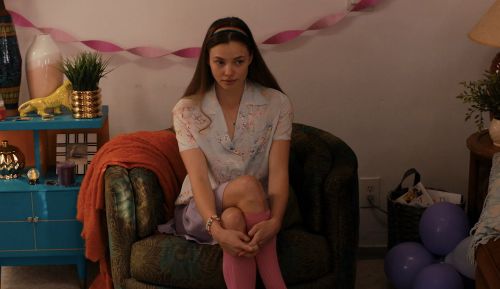 Jon Bernthal and Kristine Froseth are the stars of this erotic comedy, which was written and directed by Lena Dunham. The story revolves around a twenty-something named Sarah Jo, who starts a sexual relationship with Josh while watching Heather and Josh's son. The movie centres on Sarah's lustful feelings for Josh, which are heightened by her virginity at the beginning of the film. He is distracted by Sarah and forgets that he already has a child and that his wife is expecting their second child. They both end up on a difficult path and make some really dubious decisions as a result of their complicated predicament.
Skin: A History of Nudity in the Movies (2020)
Films including sex and nudity have been around for a very long time. They serve the plot, which is frequently advanced by a sex scene, in addition to taking advantage of the audience's curiosity. This documentary is a must-watch if you're interested in learning more about how these sequences have changed over time, how filmmakers use them to convey a gripping story, and what cultural and political impact they have had. It will improve your watching experience if you see it before any other film on this list.
Stars At Noon (2022)
In "Stars at Noon," Margaret Qualley plays Trish, a journalist who becomes stuck in Nicaragua during the COVID-19 pandemic. Because of her articles, she has gained some opponents who would rather that she be trapped in the hostile nation, so her government does not intervene to save her. Unable to support herself financially and pay for her accommodations, Trish resorts to prostitution, begging higher-ranking officials to help her. She meets Daniel one day and believes he's a British intelligence agent. They fall in love, but as things heat up, Trish is forced to decide between Daniel and herself.
The World to Come (2021)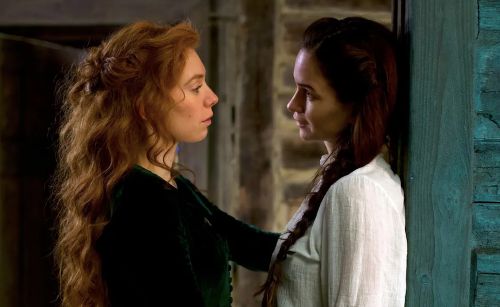 "The World to Come," starring Katherine Waterston and Vanessa Kirby, is the tale of two women who fall in love with one another despite being married to different men. After losing their daughter not so long ago, Abigail (Waterston) and Dyer's grief has driven them apart. When a new couple comes into the neighbouring house, everything is different. Tallie and Abigail form a friendship that quickly turns into love.
Three Ways (2022)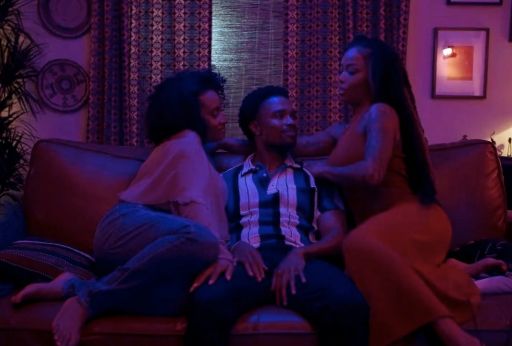 Stacey Johnson is sick and tired of other people running her life and making all the decisions. She makes a number of bold choices when she resolves to take charge of her life for once. She wants to get her ex out of her life and her head, first and foremost. Her long-overdue sexual awakening is the first step towards her goal of never thinking about him again, among other things. She chooses to have a threesome with her new boyfriend in an attempt to intensify things. When a mysterious woman comes to light, Stacey doesn't give it any thought. It's all just for fun. till it's not.
Trust (2021)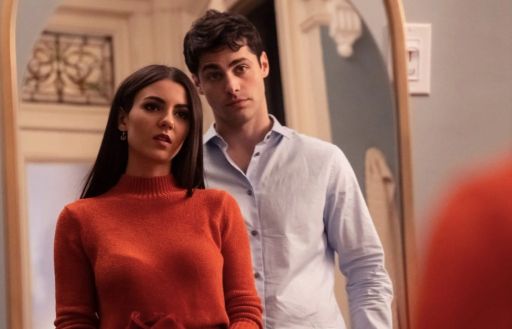 "Trust," which is based on Kristen Lazarian's play "Push," tells the tale of a young New York couple whose marriage collapses due to marital suspicions. Owen and Brooke have been dating since their high school years. Although they both living prosperous lives, their relationship has recently become strained. Just as Brooke begins to suspect that her husband may be having an affair, an artist at her art gallery shows interest in her, exacerbating the situation.