For Indian viewers, South Indian thrillers have always shaken the world. When it comes to suspense thrillers, the Southern film industry is known for producing excellent films. Southern filmmakers came up with some of the most bizarre concepts, which are likely to win the hearts of the entire country. And when it comes to South Indian suspense thriller films, they have always delivered fantastic and memorable films. Fortunately, many of these films are also dubbed in Hindi for Hindi moviegoers.
So, without further ado, let's take a look at some of the best Tamil suspense thriller films that have been remade in Hindi for South Indian audiences.
7th Day (2014)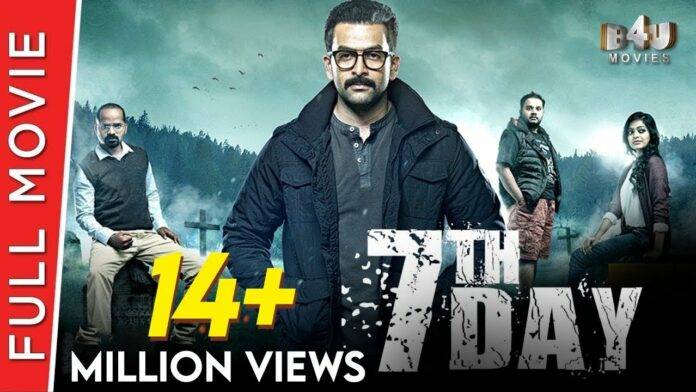 One of the best Tamil suspense thrillers with twists and turns is Shyam Dhar's flick. Until the film's closing moment, a suspended officer is attempting to uncover a tangled mystery. In the end, it will exceed all expectations.
13B (2009)

"13B" tells the story of a family who moves to a new apartment and discovers that happenings on the show are strangely similar to events in his family's actual life. R. Madhavan (Manohar) resolves to investigate the incidents personally in order to safeguard his family, despite the fact that the entire family has gotten addicted to the show.
Aaranya Kaandam (2010)

"Aaranya Kaandam," starring Yasmin Ponnappa, Ravi Krishna, and Jackie Shroff, is unquestionably one of the best South Indian suspense thriller films. In this film, an elderly mobster devises a grand scheme to eliminate his arch-enemy. The twists and turns begin after that.
Anjaam Pathiraa (2020)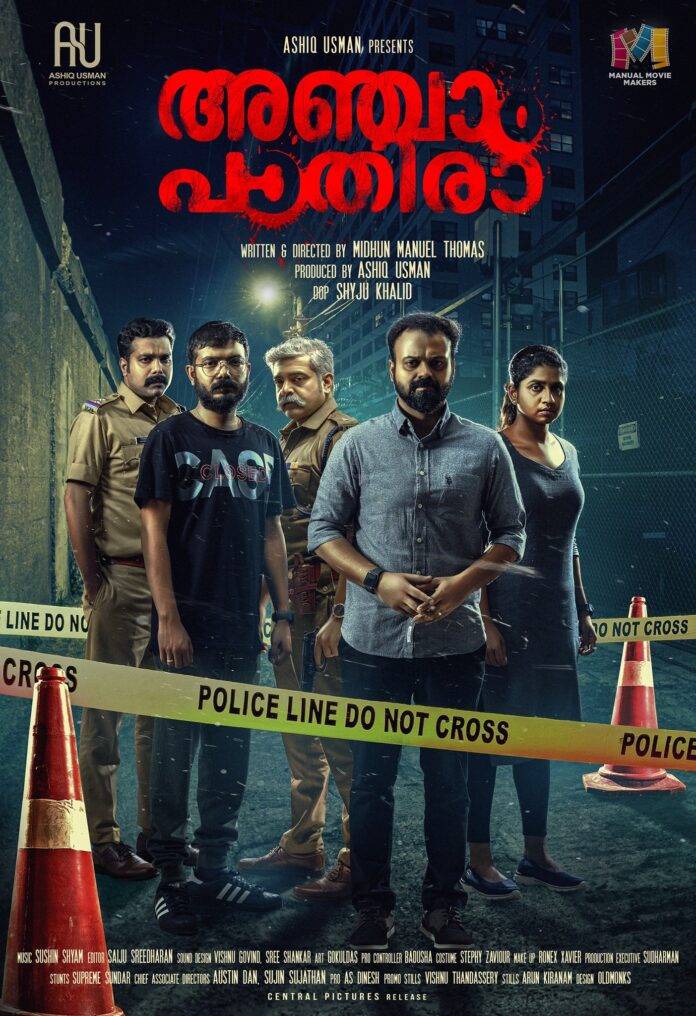 "Anjaam Pathiraa" is yet another South Indian suspense thriller about solving a peculiar pattern of serial killings that must be solved as soon as feasible. Kunchacko Boban, Unnimaya Prasad, and Nandhana Varma played the lead roles in this film.
Anukokunda Oka Roju (2005)

"Anukokunda Oka Roju," starring Charmy Kaur, Jagapathi Babu, and Shashank, is considered one of the best South Indian thriller films. The plot of this film centres around a girl who is attempting to recall what happened the night of the party while being chased by two assassins.
Aparichit: The Stranger (2005)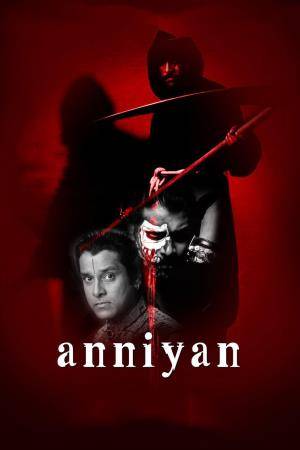 It is a Tamil-language action thriller film from India that was released in 2005. Ambi is played by Vikram, who is an idealistic and law-abiding lawyer in this film. He has numerous personality disorders that he is completely ignorant of, and he adopts two new identities: Anniyan, a murdering vigilante, and Remo, a metrosexual fashion model.
Dhuruvangal Pathinaaru D-16 (2016)

This critically regarded suspense-thriller film follows a police detective who loses his leg while investigating a mysterious crime. Years later, he is forced to relive his history in a new case that, like his previous case, has some shocking twists and turns.
Drushyam (2013)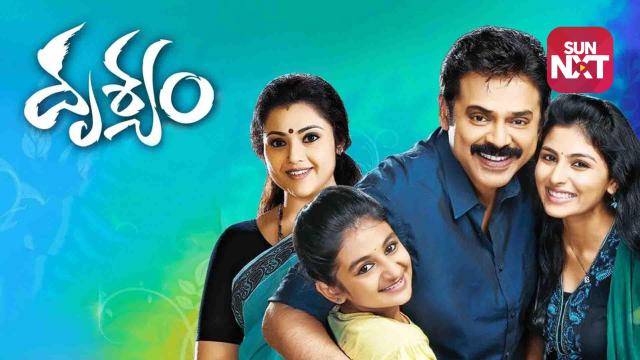 "Drushaym" is a crime story centered on a Maharashtrian family led by Vijay. When the son of a ruthless IG, Meera Deshmukh, goes missing, the suspense begins. Vijay's family has become the major suspect in the crime since the boy last visited them. A middle-class man tries to preserve his family against a powerful government in this film.
Drushyam 2 – The Reassumption (2021)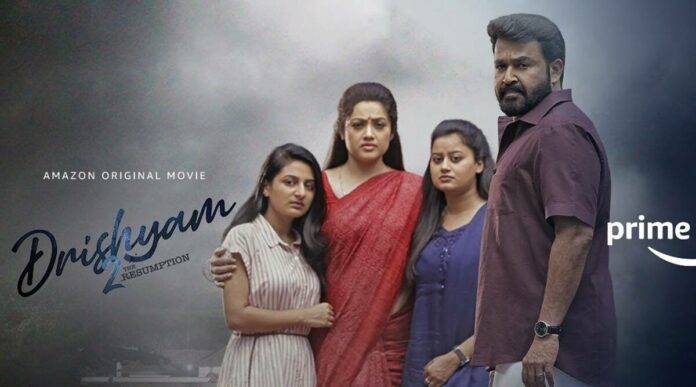 The sequel to Drushyam is a roller coaster ride all over again. It's one of the best crime thriller films ever made, and it's about the same family. The same cast is one of two aspects that make the film more intriguing, the other being the performers' acting.
Ezra (2017)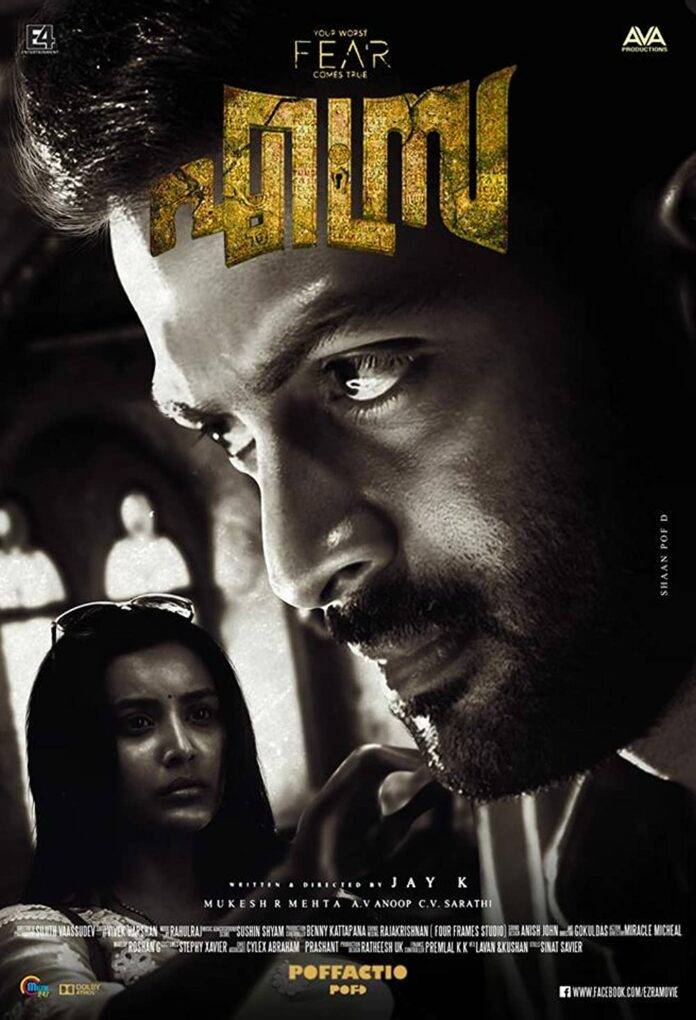 "Ezra" is another suspense thriller in which a couple is subjected to strange occurrences after the wife brings an antique box into the house. Priya Anand, Prithviraj Sukumaran, and Sujith Shankar star in the film, which is considered one of the best South Indian thrillers.
Goodachari – Intelligent Khiladi (2019)

Despite the fact that the film received mixed reviews from critics, the crowd adores it. The plot of the film centres around the protagonist being falsely accused while entering the RAW. That may be why this film is considered one of the best South Indian suspense thriller films dubbed in Hindi.
Gultoo (2018)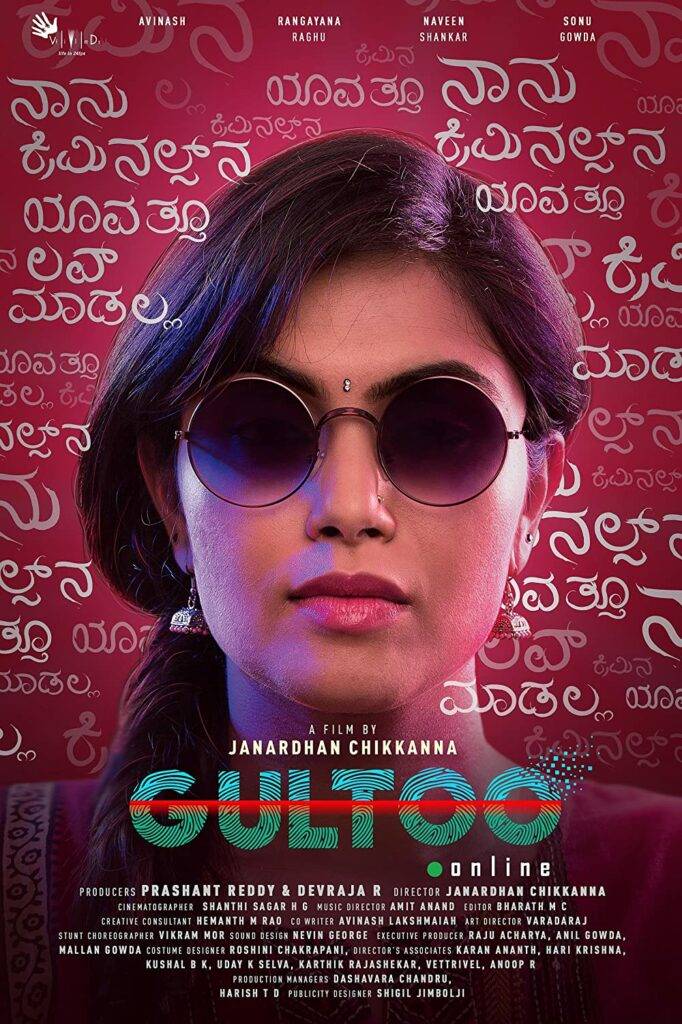 This is a cybercrime suspense thriller film in which a computer institute trainer gets arrested one day for a cybercrime. Despite his desire to be an entrepreneur, he had to put his plans on hold due to the cybercrime accusation. "Gultoo" is one of the best Tamil films remade in Hindi.
Irumbu Thirai (2018)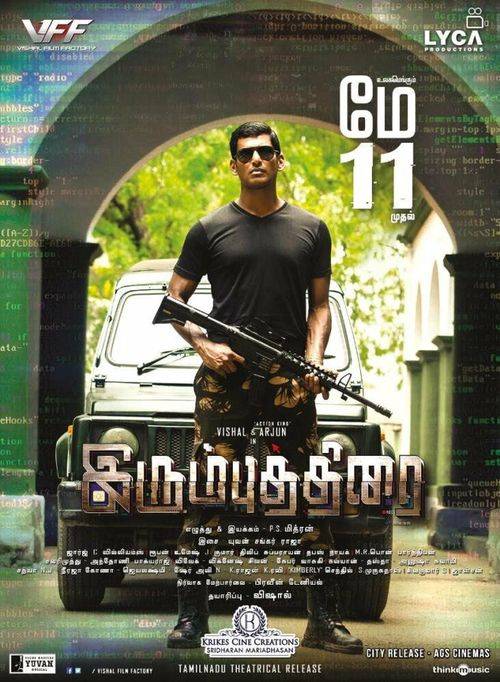 This P.S. Mitran film is an attempt to revolutionize the field of Tamil suspense thrillers dubbed in Hindi. This film has a growing societal relevance in light of recent Facebook and Aadhar data leaks, and it raises awareness of the scope of cybercrime and data theft.
Kavalu Daari (2019)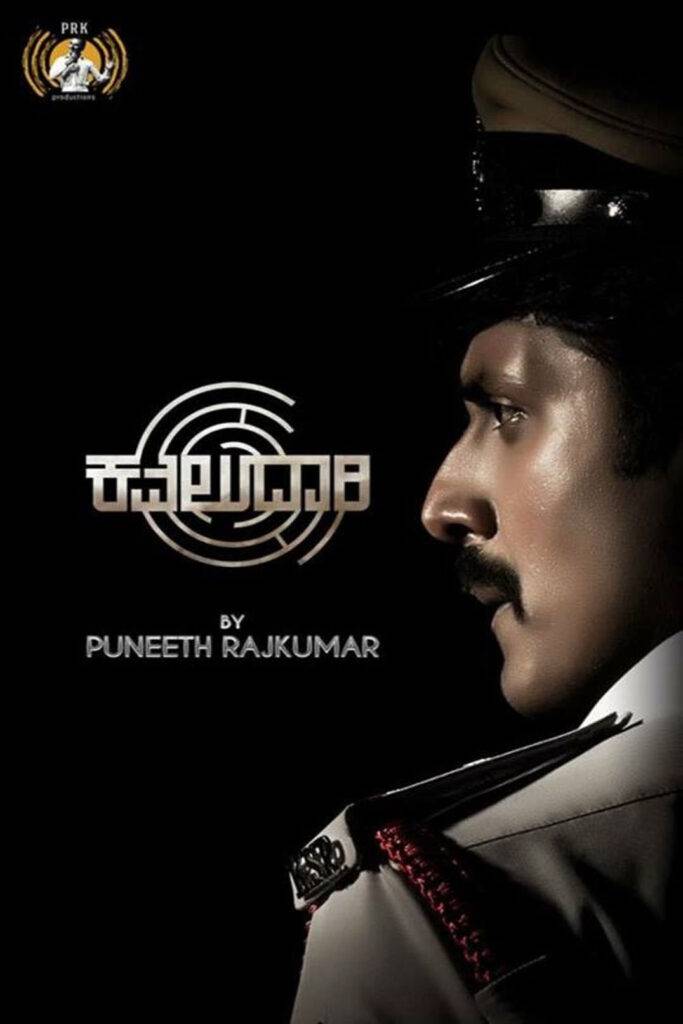 "Kavalu Daari" is a well-known Tamil movie that has been dubbed into Hindi and features unique twists and superb performances. The plot centres around a disgruntled police officer who want to join the criminal justice system. The plot thickens when he begins looking into off-the-books crimes and becomes entangled in a weird unresolved case from 40 years ago.
Kuttrame Thandanai (2016)

"Kuttrame Thandanai" is a critically acclaimed South Indian suspense thriller that has been remade in Hindi for Indian audiences. Pooja Devariya, Vidharth, and Aishwarya Rajesh star in the leading roles in this crime thriller. It is unquestionably a must-see suspense thriller.
Maayavan (2017)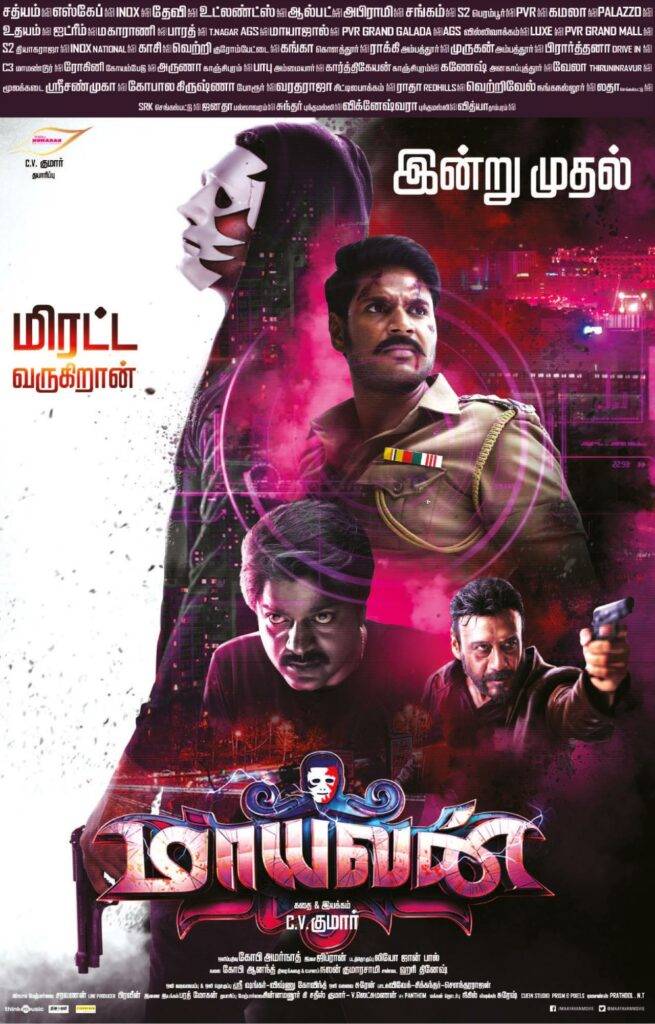 Sundeep Kishan and Lavanya Tripathi feature in the key roles in this 2017 Tamil science fiction/mystery thriller. The plot centers on a police officer on a mission to apprehend a criminal. Surprisingly, that criminal commits murders in a peculiar sequence. It is without a doubt one of the best Tamil films that have been dubbed into Hindi.
Memories (2013)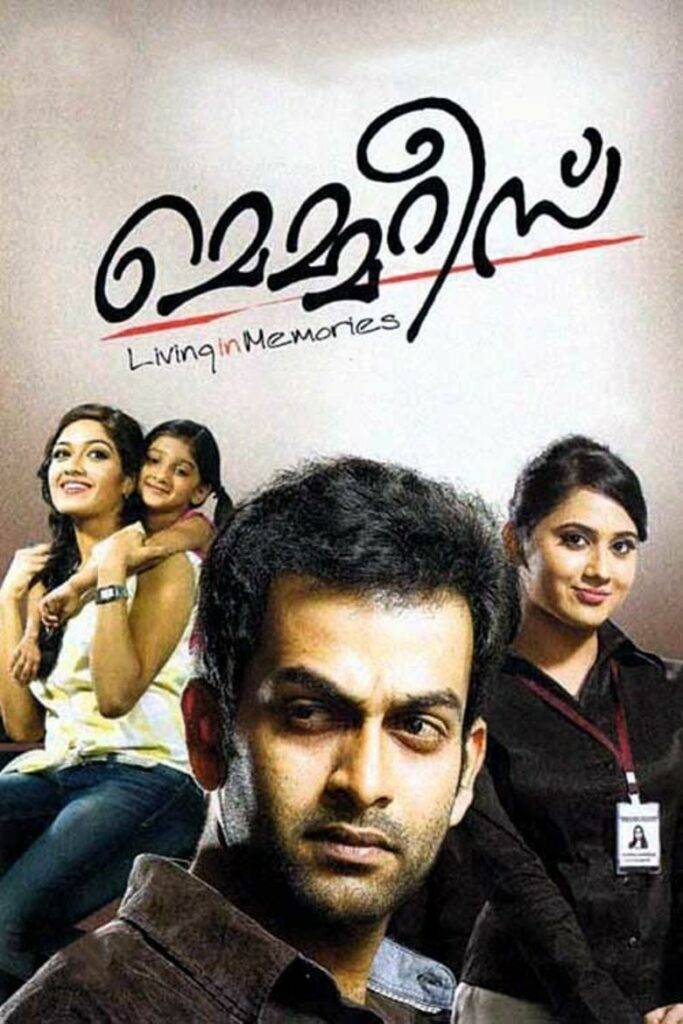 The story of the South Indian film "Memories," starring Prithviraj Sukumaran, Meghana Raj, and Miya George, centres around an alcoholic cop. He becomes emotionally interested in the case of the kidnapping of young married men after witnessing the murder of his wife and children.
Mumbai Police (2013)

Rosshan Andrews directed this 2013 Indian Malayalam psychological crime thriller film. The lead actors in this film are Jayasurya, Prithviraj Sukumaran, and Rahman. Kunjan, Aparna Nair, Hima Davis, and Deepa Vijayan, on the other hand, play supporting roles. This is one of the best Hindi-dubbed South Indian suspense thriller films.
Nenokkadine – Ek Ka Dum (2014)

This film is considered to be one of the best South Indian suspense thriller films dubbed in Hindi. It starred Mahesh Babu, a rock star who is suffering from a mental illness as a result of the death of his parents. He must overcome his psychological inhibitions in order to pursue vengeance for his parents' deaths.
Okka Kshanam (2017)

"Okka Kshanam" is one of the most well-known Hindi-dubbed films from the South. The concept of a parallel universe is explored in this film. Surprisingly, the plot centres around a couple who is deeply in love with one another. The surprise comes when one of them kills the other in the parallel universe life. Then they both strive to bring it back to the present day.
Pencil (2016)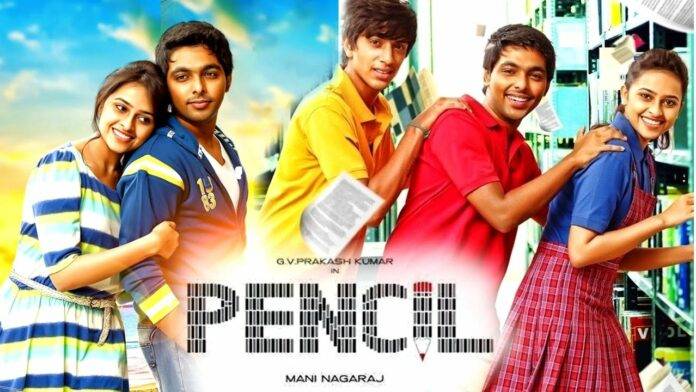 "Pencil," starring Sri Divya, Shariq Hassan, and G.V Prakash Kumar, is one of the most successful Tamil movies dubbed in Hindi. The plot centres around the murder of a student, and in order to figure out who is responsible, you must watch the film. The film is based on the film 4th Period Mystery, in case you didn't know.
Rangi Taranga (2015)

Avantika Shetty, Radhika Chetan, and Nirupa Bhandari made their acting debuts in this one of the best South Indian thriller films. The story takes place in a small village when Gowtham and his wife, Indu, pay a visit to her ancestral house. As his wife goes missing, Gowtham attempts to unravel some of his life's mysteries in the pursuit of locating her.
Ratsasan (2018)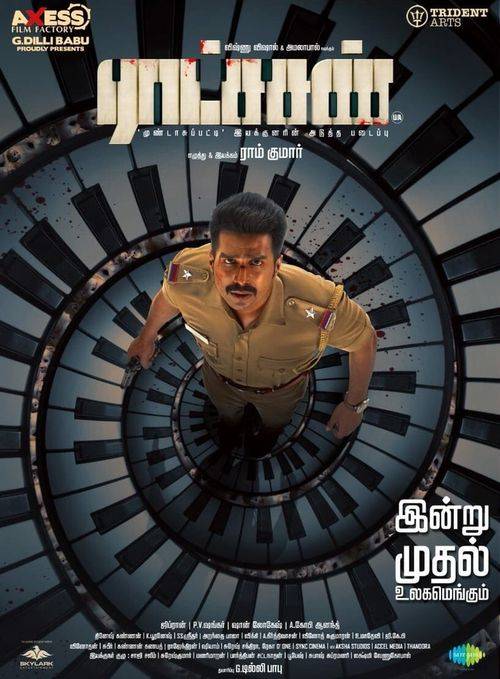 "Ratsasan" is a South Indian horror psychological criminal suspense thriller. In the lead parts are Amala Paul, Ammu Abhirami, and Munishkanth. The plot centres around a filmmaker who, after his father's death, abandons his dream and becomes a police officer. He is, however, drawn into a psychotic case in which the killer preys on schoolgirls.
Thadam (2019)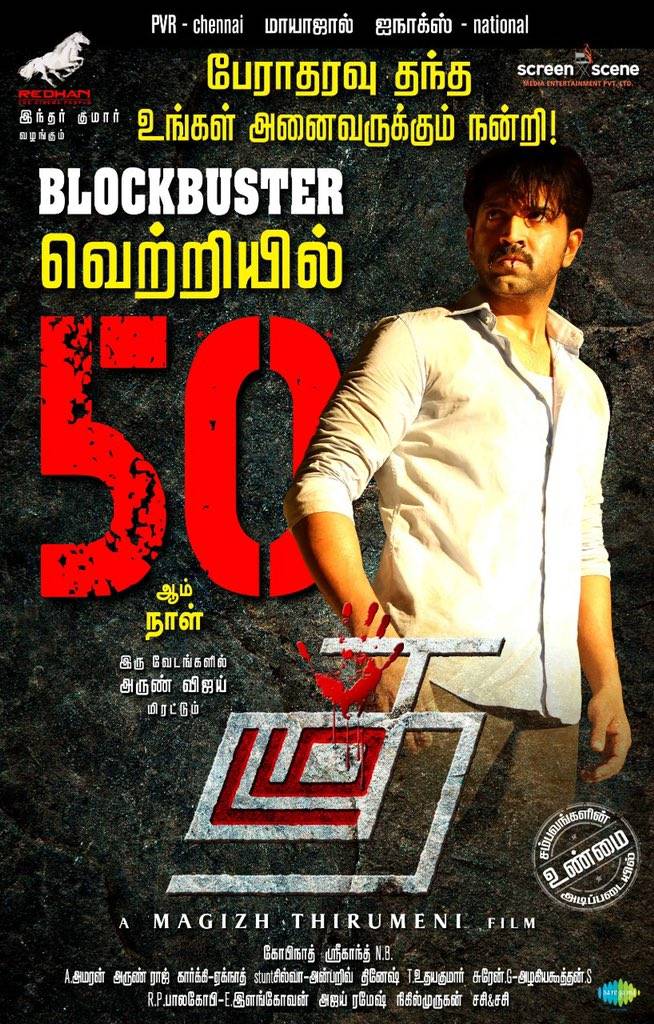 This film stars Arun Vijay, Tanya Hope, Smruthi Venkat, and Vidya Pradeep and revolves on the lives of two twin brothers. Despite their similar appearances, they are very distinct. When they both become entangled in a murder case, the plot thickens.
Thani Oruvan (2015)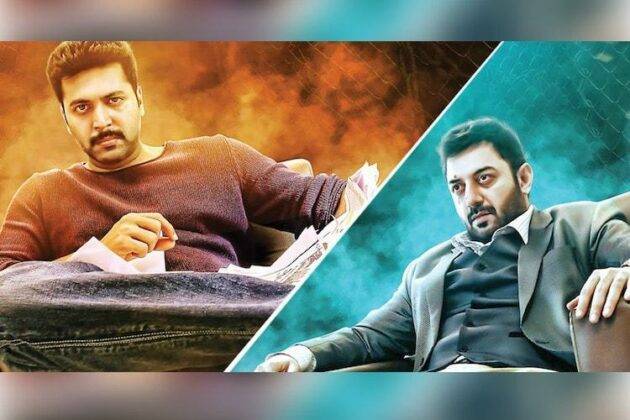 "Thani Oruvan," starring Jayam Ravi, Arvind Swamy, and Nayanthara, is unquestionably one of the most well-known Tamil films dubbed in Hindi. The plot of this film centers on an IPS officer and a wealthy scientist. The IPS officer wants to arrest the scientist because he is earning from secret illicit medical techniques.
Thani Oruvan – Dhruva (2016)

The plot of this criminal thriller centres around IPS Officer Mithran, who is attempting to apprehend Siddharth Abhimanyu, a rich scientist. For profit, that scientist engages in hidden, unlawful medical practices. Mithran is a dedicated IPS officer in the film who is on a mission to expose the scientist. Siddharth Abhimanyu, on the other side, is a wealthy and prominent scientist who profits from medical misconduct.
U-Turn (2018)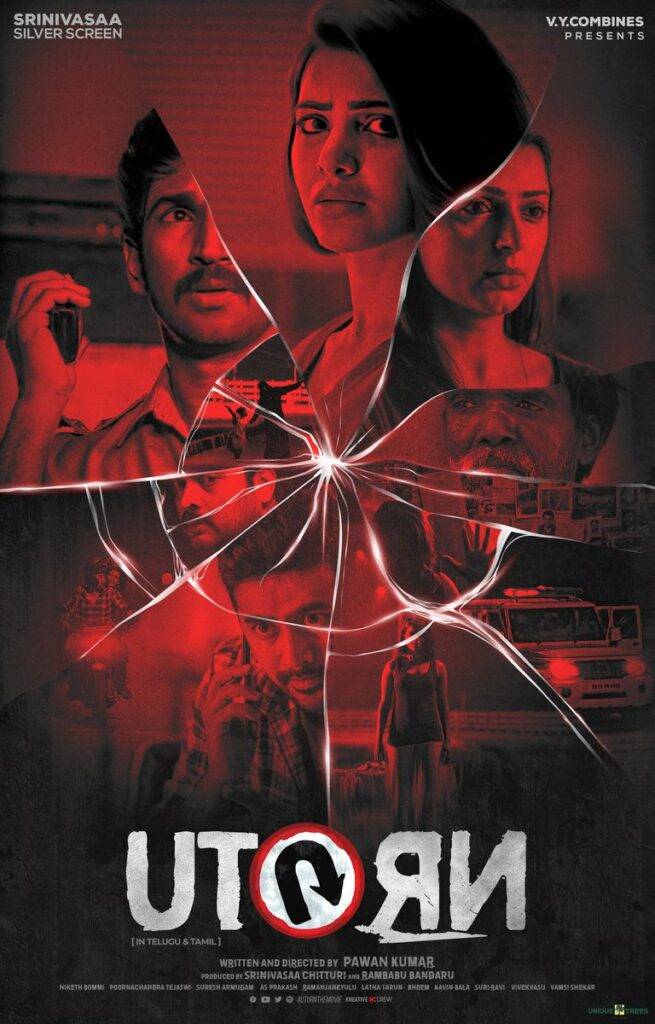 Rachna, a teenage journalist, is appalled by the frequency of illegal U-turns that have resulted in traffic collisions. While chasing the facts, she finds herself in the heart of a police investigation. As a result, she becomes involved in a string of killings. In order to clear herself of false charges, she became involved in the inquiry process.
Vikram Vedha (2017)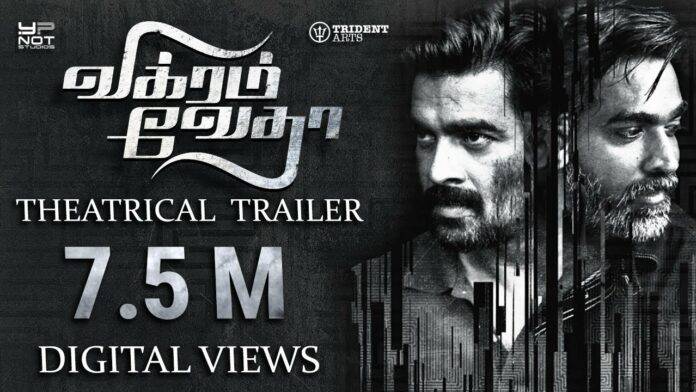 "Vikram Vedha," starring V Sethupathy as a smuggler and R Madhavan as a cop, is one of the best South Indian thriller films. Vikram is on the lookout for Vedha in this film. As the film unfolds, Vikram finds that Vedha is a complicated man who has his own reasons for choosing the path of crime.
Visaranai (2015)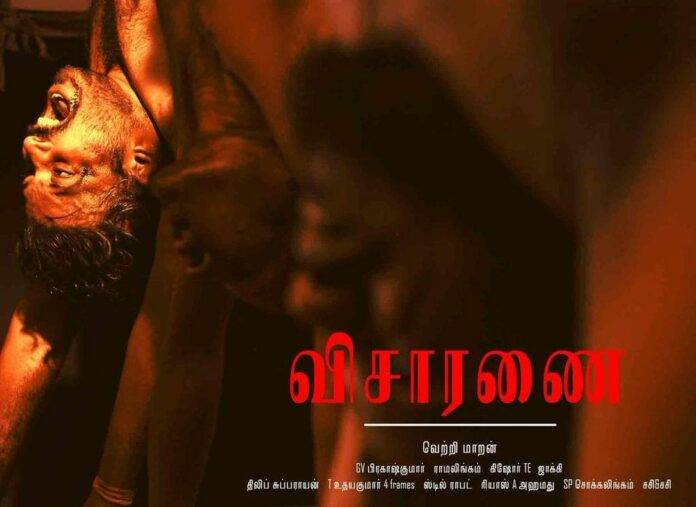 "Visaranai" is one of the best South thriller films, as well as one of the best Hindi dubbed films. This film examines police corruption, the never-ending struggle between good and evil, and the plight of immigrants. Perhaps this is why the film has gained widespread acclaim.
Vishwaroopam (2013)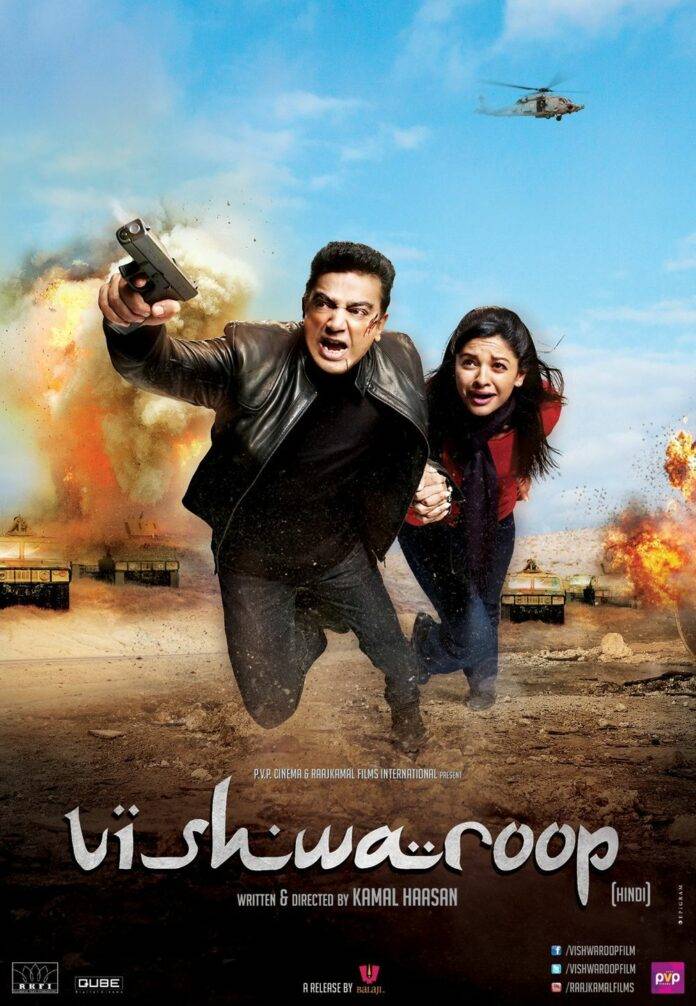 "Vishwaroopam," which stars Kamal Hassan in the lead role, is one of the best Tamil films dubbed in Hindi. There are numerous twists and turns in this film that you may not have predicted. We all know that this is one of the must-see South thriller movies since Kamal Hassan is also the writer and director.
Our Team DCS includes 5 different writers proficient in English and research based Content Writing. We allow them and encourage them to follow the Entertainment news all day long. Our posts, listicles and even the exclusives are a result of their hard work.