The recently released horror movie The Outwaters is said to have scared people so much that some had to leave the theatres to throw up and others said they had a fast heart rate after seeing it.
People who have seen it say it's one of the creepiest and scariest movies they've seen in a long time. In the movie, a group of friends go to the Mojave Desert to make a music video, but things quickly get creepy. But why does the movie give people bad dreams? So far, this is all we know.
Audiences Throwing Up in Cinemas with Fear After Watching The Outwaters
The film, which is 1 hour and 50 minutes long, came out in some US theatres on February 9. On February 17, it was made available to stream on the horror streaming service Screambox. The film was also shown for the first time in February of last year at the New Jersey Film Festival.
The Outwaters is shown as found footage from the memory cards of four friends who disappear while making a music video in the Mojave Desert. Then, the group runs into strange and dangerous things that include creepy sights and bloody fights.
Robbie Banfitch, who also plays the main character in the movie, has said that he wanted to make the movie from the point of view of the main character, Robbie Zagorac, and show what is going through his mind as he deals with the horrors in the desert.
'The Outwaters Made Me Uncomfortably Dizzy,' Says a Viewer
Several people who saw the movie now say that it made them feel uneasy and scared. "#TheOutwaters is one of the craziest nightmares I've watched in a long time. I was literally shaking in more than one place. People tweeted that the sound was "absolutely HELLISH."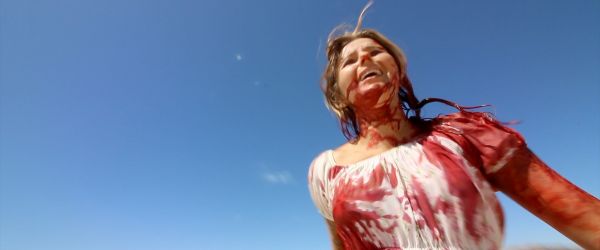 Another person in the audience got dizzy while watching the movie and wrote, "I'm still trying to figure out #TheOutwaters. I don't know if it helped me or not. I felt so sick from the sound that I had to leave the theatre to throw up. I've never had this happen before. If that makes any sense. It's more disturbing than scary."
A person who saw the movie also said that his Apple Watch went off because of his "high heart rate." "The last half of #TheOutwaters made me feel like I was having a panic attack. I think the lights are on and I'm sleeping. "Really scary movie," someone else said on Twitter.
The Film Won Best Feature Award at a Couple of Horror Film Festivals
So far, critics haven't agreed on how good the movie is, but horror fans love it. Rotten Tomatoes gives it a score of 71% fresh. It has also won Best Feature awards at the Dead of Night Film Festival and the Footage Festival, both of which are horror film festivals.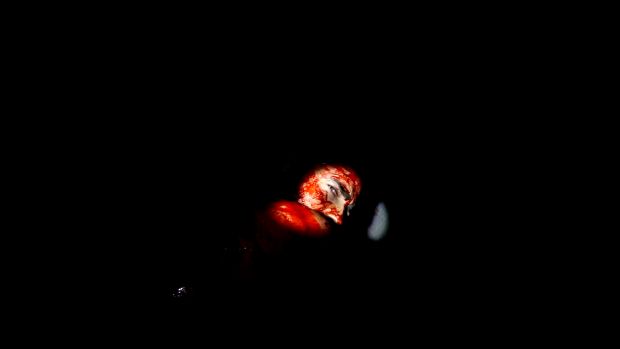 The official summary of the movie says, "A trip to the Mojave Desert turns spooky when a group of campers start to hear strange noises, feel strange vibrations, and see animals acting in strange ways. Then, one night, everything changes, sending the four of them on a trip through terror that will blow their minds."
The movie also features Angela Basolis as Angela Bocuzzi, Scott Schamell as Scott Zagorac, Michelle May as Michelle August, Leslie Ann Banfitch as Leslie Zagorac, Aro Caitlin as Aro Aguilar, Christine Brown as a 911 Operator, and Nancy Bujnowski as a Flight Attendant.
Our Team DCS includes 5 different writers proficient in English and research based Content Writing. We allow them and encourage them to follow the Entertainment news all day long. Our posts, listicles and even the exclusives are a result of their hard work.