Father Stuart Long wasn't always a religious man. But at a pivotal point in his life, fate had other plans for him. Written and directed by Rosalind Ross, 'Father Stu' is a biographical drama film that charts the remarkable story of Stuart and how he inspired many throughout his life. The movie has Mark Wahlberg playing the titular role, breathing life into a moving depiction of Stuart's journey. So, if you're curious to find out more about the priest and his life, we've got you covered.
Who Was Father Stu Long?
Stuart Ignatius Long was born in July 1963 and grew up in Helena, Montana. After finishing high school, he attended Carroll College in Helena, majoring in English. Despite it being a Catholic university, Stuart wasn't religious at the time. According to loved ones, he was an agnostic. Stuart picked up boxing and won a heavyweight title in Montana in 1985. He was the runner-up the following year. While Stuart seriously contemplated going professional, a jaw injury changed his mind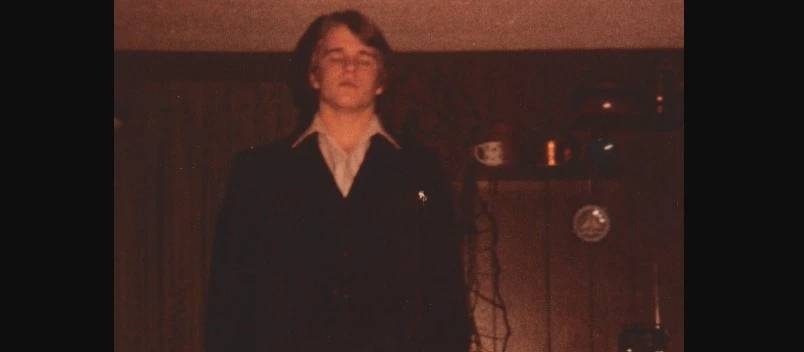 Image Credit: Bill Long/The Pillar
Stuart, at 24, traveled to Los Angeles, California, in 1987 to pursue a career in acting. Despite appearing in advertisements and as a background extra in movies, the big break never arrived. He ended up working odd jobs until 1992, when he had a life-changing experience. Stuart was hit by a car and driven over while riding his motorcycle home late one night. Stuart made a full recovery despite severe injuries and doctors' predictions that he wouldn't make it. Stuart was confident that he had not died in vain.
Stuart then joined the RCIA (Rite of Christian Initiation of Adults) with the help of his then-girlfriend, Cindy. He continued to learn more about religion and decided to get baptized in 1994. Stuart soon became certain that he was destined to become a priest. He traveled to the Bronx in New York to study with the Franciscan Friars after teaching in a Catholic school in California. Stuart later earned a master's degree in philosophy and attended an Oregon seminary.
Stuart, however, was dealt yet another setback in 2007 when he was diagnosed with Inclusion Body Myositis. It's a disease that causes muscular weakening and degeneration over time, similar to ALS and multiple sclerosis. Stuart made a trip to Lourdes, France, in the same year to see a site noted for miraculous healings. He returned with a fresh resolve and belief in his faith, despite the fact that nothing had altered physically. "I know this cancer is going to claim my life," Stuart wrote to a friend about it. I also know it will be for the glory of God."
Stuart was ordained as a priest in December 2007 at the Cathedral of Saint Helena, despite the seminary formators' initial objections. Despite the disease's progression and eventual loss of function of his limbs, he never lost his distinctive sense of humour over the next few years. Stuart refused to give up, even when he had to use a wheelchair, and he inspired many parishioners in the process. However, by 2010, his health had deteriorated, and he was sent to a Helena care facility.
How Did Father Stu Long Die?
Stuart Long attempted to fulfill his priestly obligations even while residing in the care facility. He said mass with the assistance of others who helped him move his arms to perform the rite. Stuart died in the care home on June 9, 2014, at the age of 50. He died as a result of inclusion body myositis, surrounded by his loved ones. People who knew Stuart wished for him to be made a saint and even lobbied for it, with Wahlberg's assistance. For the time being, his story is told through 'Father Stu.'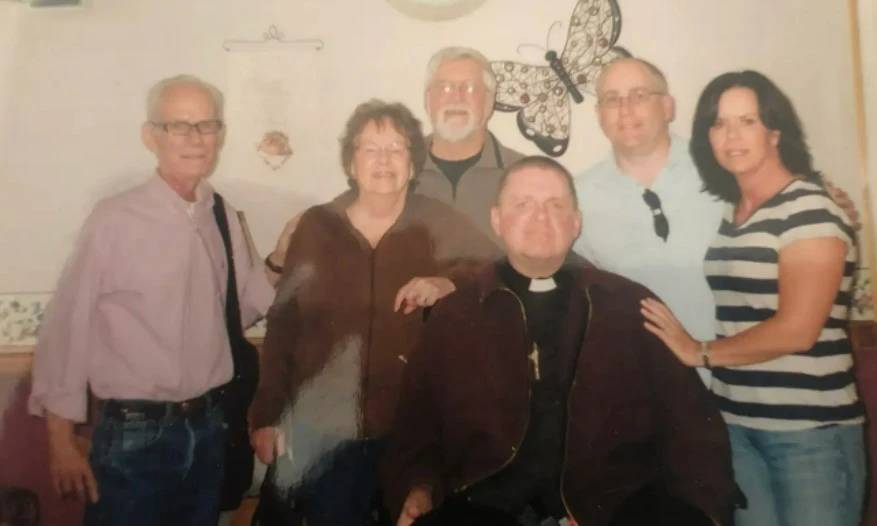 Image Credit: Amy Trisdale/NY Post
Stuart was introduced to Mark Wahlberg by one of Stuart's friends, and the narrative piqued his interest. The actor, who is a fervent Catholic, eventually met the priest's family. "Hopefully, people just take away the concept that if they're in a position to do a little bit more and always aim to be a little bit better," Mark said of the film. Stu, I believe, wanted to entertain people and make them laugh. Obviously, it's a really emotional story, but ultimately, it's an emotional one that pushes people to be their best selves, and his work will go on long after the film is out."
Amy Trisdale, Stuart's sister, also mentioned the similarities between her brother and Mark. "Mark is down to earth and doesn't put on any airs," she continued. That was entirely Stu's fault. He never judged people based on their social status. They were both self-assured and smiled a lot. And they each have interesting backstories." Stuart was also a big fan of Mel Gibson, who plays Stuart's father in the film.
Our Team DCS includes 5 different writers proficient in English and research based Content Writing. We allow them and encourage them to follow the Entertainment news all day long. Our posts, listicles and even the exclusives are a result of their hard work.