While Geralt of Rivia goes on his usual monster-hunting mission, Netflix's 'The Witcher' slowly reveals a more sophisticated storyline that foreshadows a war and a deadly prophecy. If you're a die-hard lover of Sapkowski's work on the original books or have spent your entire youth playing the critically renowned games in the series, the first season of 'The Witcher' has a lot to offer.
As one might expect from an R-rated program, 'The Witcher' does not hold back when it comes to depicting explicit sex and nudity, particularly in the first half. Here's a rundown of all of The Witcher's sex scenes and how they fit into the overall plot. Continue reading!
A Mere Coincidence (Season 1 Episode 3)

While episode 2 takes a step back from the nudity and violence to focus on Yennefer's character development, episode 3 introduces some much-anticipated boundary-pushing sex scenes. However, it accomplishes this by utilizing sex as both a motif and a story aspect.
Geralt is in bed with a prostitute in the first scene of the episode. There is no actual sex in the first scene, and it isn't all that graphic either, save from some frontal nudity. Nonetheless, this scene plays a critical role in moving the plot forward. Geralt is sleeping with a prostitute who tells him about another Witcher who fled Temeria after being accosted by a beast that is wreaking havoc on King Foltest's domain. Following this, Geralt travels to Vizima to deal with the beast on his own.
A Magical Orgy (Season 1 Episode 1)

It's almost unbelievable how many TV shows these days bravely depict group sex scenes. When you think about it, getting an orgy to work on screen isn't easy. In scenarios like these, exposing too much can easily come off as borderline porn, while showing too little may go unnoticed by the majority of people. Then there's the background soundtrack and camera angles, which can make all the difference in scenarios like this.
'The Witcher' pokes fun at this cliche by depicting its own rendition of an orgy. This sequence isn't as gory as that in 'Sense 8,' nor is it as posh and frightening as that in 'True Detective.' Nonetheless, it brilliantly portrays the essence of the sorceress's entire power. This scenario, which is accompanied by imagery of masked persons, is rather amusing, despite the fact that it has little bearing on the overall plot.
Power and Acceptance (Season 1 Episode 3)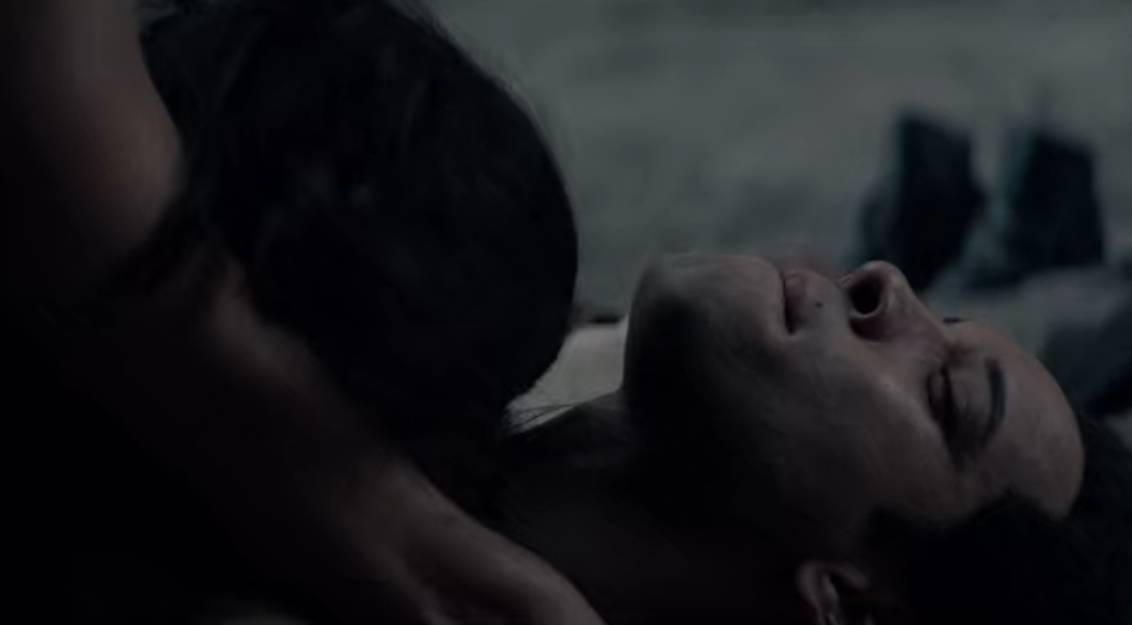 'The Witcher' begins with a look at Yennefer's terrible history and the circumstances leading up to her discovery of her magical talents. She encounters Istredd for the first time after unintentionally teleporting herself, who informs her that the sorceresses of Thanedd Island will immediately begin searching for her. She encounters Istredd again after being whisked away to the Island by Tissaia de Vries, a powerful sorceress, to improve her magical abilities. Istredd is the one who eventually convinces her to believe in herself and embraces her for who she is.
Istredd and Yeneffer make love in a gratuitous sex scene in Episode 3, which marks the start of their relationship. It's by far one of the first season's most startling sex scenes, as it blatantly depicts full nudity. This scenario, in addition to being moderately titillating, also discreetly reflects on Yennefer's need to be in charge. This scene reveals the pent-up desire between the two main characters, but it also reveals how she want to be more strong and in control of her life.
The Butcher of Blavikin (Season 1 Episode 1)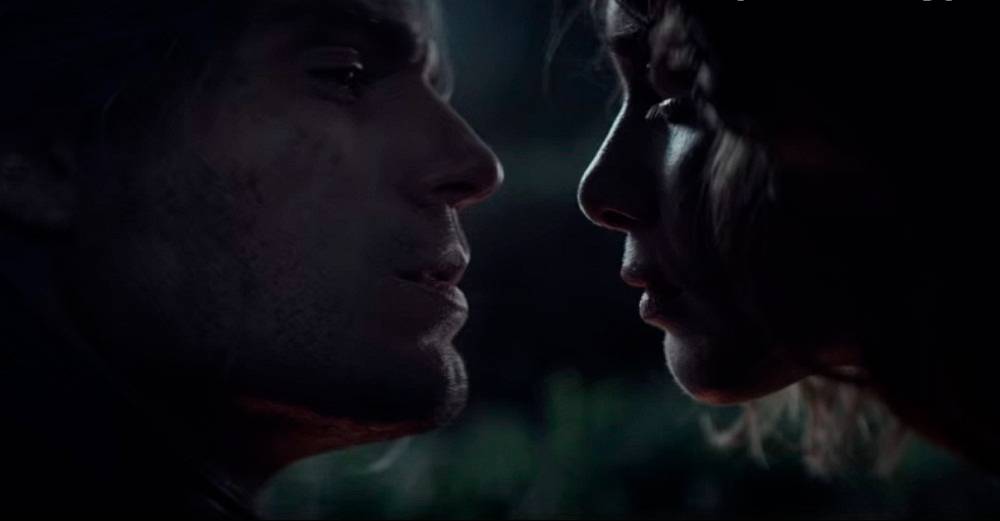 It all begins when Geralt, armed with the head of a kikimora, enters the city of Blaviken. He meets Stregobor in his mansion with the hopes of earning a few dollars in exchange for it. This is where 'The Witcher' adds a layer of nuance, as Geralt finds himself in the thick of a magical illusion as soon as he enters Stregobor's mansion. Stregobor is surrounded by a beautiful Eden, complete with naked young women picking apples.
Stregobor, who is uninterested in the kikimora's carcass, informs him about The Curse of the Black Sun, a curse that predominantly hits princesses and makes them nasty due to genetic changes. He tells him about it because he expects him to look for Renfri, a princess who is afflicted by the curse and is on the lookout for him.
Geralt, on the other hand, feels that there is no lesser evil and refuses to kill her. Geralt later runs into Renfri in the woods, and she tells him about the atrocities she had to endure because of Stregobor and her own stepmother. The Witcher continues to insist that there is no lesser evil, even persuading her to flee Kovir. She accepts, and the two have sex in the woods as a result of their agreement. This sex scene isn't explicit, and unlike the most of the others in the series, it doesn't depict any nudity. It does, however, play a significant role in the overall plot. Geralt has images of Renfri telling him about "a girl in the woods who is his destiny" after the two of them make love. Renfri departs in the morning, and Geralt earns the label of "Butcher of Blaviken" as a result of the events that follow.
The Last Wish (Season 1 Episode 5)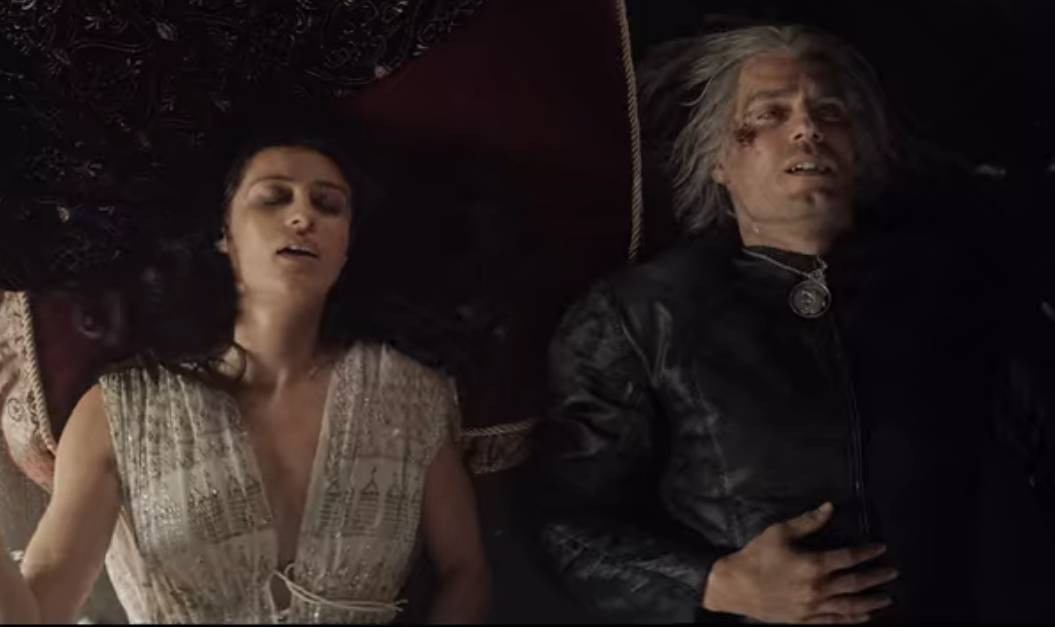 Geralt and Jaskier are able to summon a djinn after obtaining a sealed amorpha. However, things do not go as planned soon after, and the djinn tries to strangle the Bard. Geralt takes him to Yennefer, who cures him with her sorcery powers, and the Bard falls asleep peacefully. While he's at it, the wizard and the Witcher have a passionate moment in the bathtub (the much-anticipated "Tub Geralt" sequence). Yennefer even says that his company is sufficient to compensate her for her services to Jaskier. The rest of the show is filled with full frontal nude scenes in which Yennefer uses her spells to bind the djinn. But there's scant evidence that the djinn was granting Geralt's requests rather than Jaskier's all along.
When she forces Geralt to make a final wish to the djinn, he understands that the djinn will only kill Yennefer if he does nothing. Geralt fulfills his final desire, and the djinn abandons them beneath the wreckage of their Inn. Yennefer and Geralt start making love in a couple of seconds, and Jaskier is relieved to see that "they're quite well alive." This scene, one again, is not as graphic as one might imagine. It does, in fact, have a lighthearted tone to it. It does, however, give suggestions as to what Geralt's final request might have been, and it also signals the start of a shaky connection between him and Yennefer.
Our Team DCS includes 5 different writers proficient in English and research based Content Writing. We allow them and encourage them to follow the Entertainment news all day long. Our posts, listicles and even the exclusives are a result of their hard work.