Authorities in Jacksonville, Florida, were scrambling for information when a loving couple vanished unexpectedly in July 2005. The people involved, however, were apprehended thanks to bank card activity and witness testimony. The missing pair, on the other hand, was discovered dead in gruesome circumstances. Carol and Reggie Sumner were kidnapped from their house for money and later killed, according to Investigation Discovery's 'Your Worst Nightmare: Unexpected Company.' We've got you covered if you're curious about what transpired in this case.
How Did Carol and Reggie Sumner Die?

Carol and Reggie Sumner were high school sweethearts who eventually split up. Reggie served in the Navy while Carol married and became a mother. The pair reunited in 2000 through a phone call, decades after their high school relationship ended, and picked up precisely where they left off. Carol and Reggie married in 2001 and eventually moved from South Carolina to Jacksonville, where Reggie had previously purchased a home.
The 61-year-olds lived alone there, and a knock on their door on July 8, 2005, changed their lives forever. Carol and Reggie were kidnapped and taken away from their house that evening. Carol's daughter reported the couple missing to the police on July 10. The search, however, ended in tragedy on July 16, when investigators discovered Carol and Reggie's bodies in a Georgia grave. According to an autopsy, the couple was buried alive and died as a result of dirt clogging their airways.
Who Killed Carol and Reggie Sumner?
Authorities discovered that several valuable items, including their bank cards, were missing from the Sumner residence. The authorities tracked three people down to a motel in Charleston, South Carolina, by following withdrawals made with Sumners' cards: 23-year-olds Michael Jackson and Tiffany Cole, and 18-year-old Alan Wade. Soon after, a fourth suspect, Bruce Nixon, 18, was apprehended in Jacksonville. As the authorities dug deeper, a sinister kidnapping plot emerged.


Tiffany had met the Sumners while they were both living in South Carolina. They were neighbours, and the couple sold their automobile to Tiffany before moving. She travelled to Jacksonville on a regular basis to see friends and make auto payments. Tiffany was dating Michael at the time, and the Sumners invited the young pair to stay at their home during one of their travels to Jacksonville. They planned to rob Carol and Reggie after noting that they appeared to have money and were easy targets due to their age.
Michael and Tiffany told Alan Wade about it, and he invited his friend Bruce to join them. The investigation found that the crime was well planned. For several days, the gang kept an eye on the house and purchased duct tape, plastic wrap, and gloves. Tiffany had hired a car in South Carolina and waited outside with Michael while the other two knocked on the Sumners' door on July 8. Alan and Bruce pretended to be on their phone when they entered the house. Alan yanked the phone cable from the wall and grabbed Reggie by the neck once inside.
The perpetrators seized jewellery, documents, and rare coins from the property when the couple was detained. The Sumners were then dragged to the garage and shoved into the trunk of the elderly couple's own Lincoln town vehicle by Bruce and Alan. While Bruce and Alan drove with Carol and Reggie in the trunk, Michael and Tiffany in another car trailed closely behind. If any police vehicle approached too close to the Sumners' car, they planned to get pulled over for speeding on intentionally. They all drove to a rural Georgia spot where they had dug a burial just a few days before.
According to Bruce, who eventually collaborated with the authorities, Michael acquired the ATM pins from the couple before burying them alive. They left the Sumners' automobile in Sanderson, Florida, and continued to use their bank cards to withdraw money. Tiffany and Alan also returned to the apartment to steal a computer, which they later pawned for cash. In the days that followed, the Sumners' bank accounts were emptied of approximately $5000. Michael and Tiffany claimed to be Carol and Reggie over the phone at one point in order to get information from the cops.
Authorities discovered the abandoned automobile and collected a fingerprint that was later identified as belonging to Michael. Tiffany, Michael, and Alan were tracked down to a motel in Charleston using bank activity. Carol and Reggie's belongings were discovered inside by the cops. After returning to Jacksonville, Bruce was apprehended and brought authorities to the bodies. Bruce was previously recorded talking about burying someone alive while at a party and was in possession of prescription medicines.
Where is Tiffany Cole Now?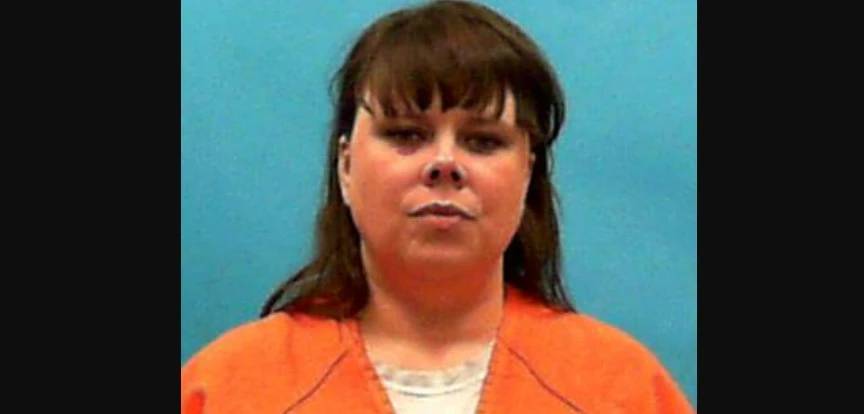 Bruce Nixon's evidence was crucial in securing the rest of the group's convictions. He claimed Michael was the mastermind, which Michael refuted during the course of his trial. Tiffany's lawyers claimed she was under Michael's control and that she had no idea the Sumners were going to be slain. Tiffany was found guilty of murder, kidnapping, and robbery on two counts each in October 2007. She was given the death penalty.
While Michael and Alan were sentenced to death, Bruce pleaded guilty to a lesser charge and was sentenced to 45 years in jail. Tiffany's death sentence was reversed in June 2017 after it was determined that the jury's decision to impose the capital punishment was not unanimous. She is still awaiting a second sentencing hearing at Lowell Correctional Institution in Ocala, Florida.
Our Team DCS includes 5 different writers proficient in English and research based Content Writing. We allow them and encourage them to follow the Entertainment news all day long. Our posts, listicles and even the exclusives are a result of their hard work.