Tina Belcher (Dan Mintz), arguably one of the funniest animated characters on TV right now, has a lot to appeal to viewers. Without several iconic Tina tales, Loren Bouchard's Bob's Burgers simply wouldn't be the same due to her vivid imagination and distinctive writing style. And when it comes to them, her surging emotions and fixation with boys are frequently at the centre of them. She rarely goes without a crush because she seems to be able to fall in love at the drop of a hat (or at the sight of a goose). It seems like the ideal time to take a look back at all of the people who have so far won Tina's heart in anticipation of who she might be falling for when Bob's Burgers premieres on television and in theatres next month.
Bruce, the goose

Possibly her str angest crush to date, which is even more peculiar for this character. This one even tops that for a girl who isn't afraid to date a box in a relationship. Bruce, the goose, enters. She seeks comfort in a lone goose down by the pond when Jimmy Jr. fails to ask her to the dance. Her new crush is in full force as she realises he is the ideal listener and that Bruce will now stick by her side. It almost looks as though Jimmy Jr. is forgotten as she regales her family with stories of her and Bruce trying not to laugh when "a duck walked by and dropped a piece of bread."
But Tina discovers that she is once more passed over in favour of another. Tina must say farewell when Bruce decides that another goose would make the ideal spouse. Though the situation is hilarious, it's difficult to feel any sadness for Tina as she loses yet another meaningful connection.
Darryl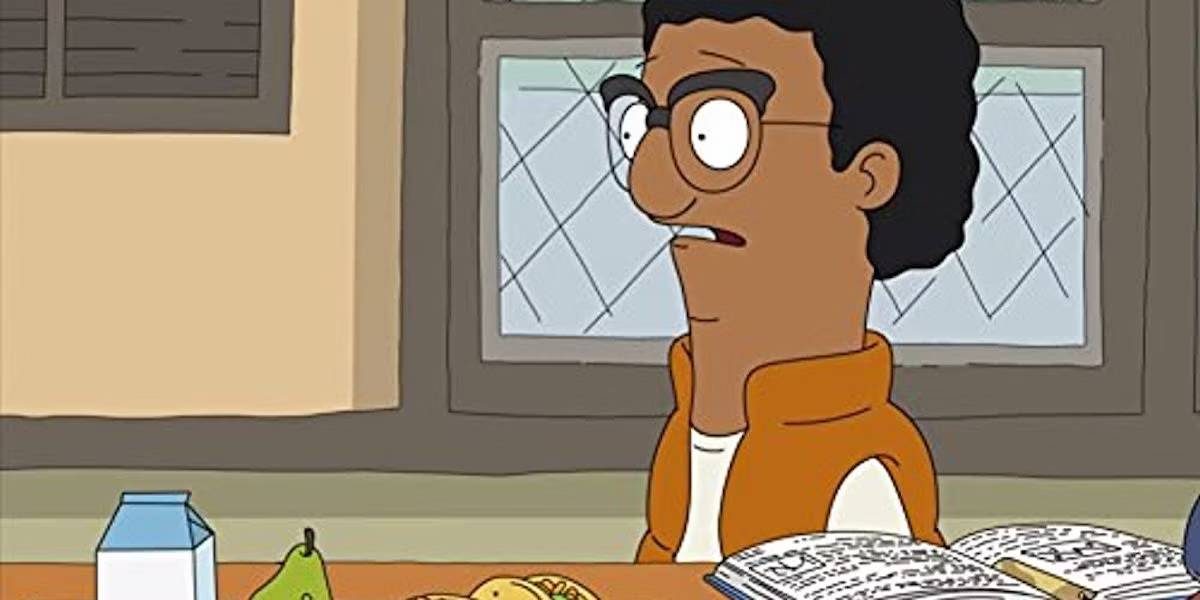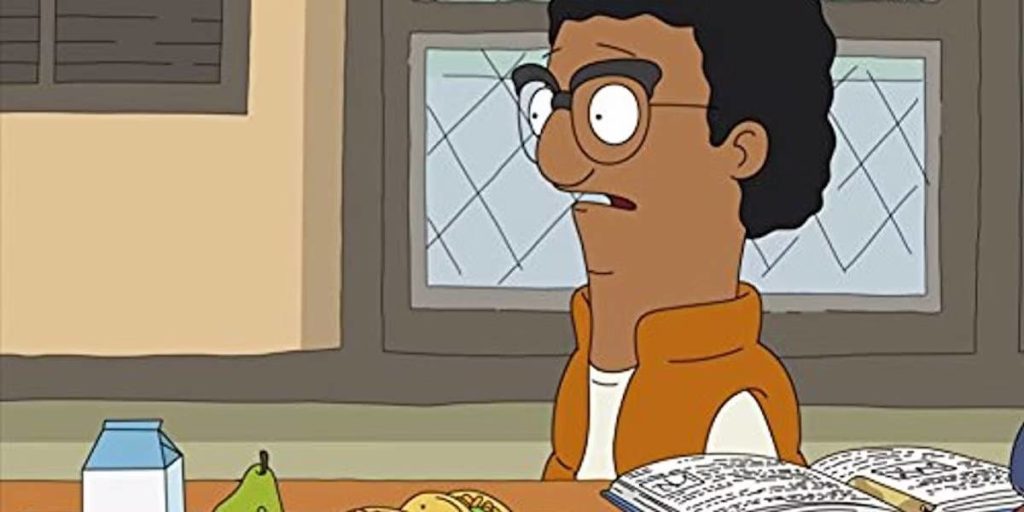 Tina falls in love with Darryl (Aziz Ansari), the math nerd at school, in this Valentine's Day episode after deciding to arrange a phoney relationship (and split) to win him over. Even animated characters don't seem to be able to resist the false dating without falling in love cliche. And not even Jimmy Jr. asking Tina out could change her mind about Darryl. Tina starts to realise Darryl is actually happier with his crush after all when he mentions all the things they don't share.
Jairo, the Capoeira Instructor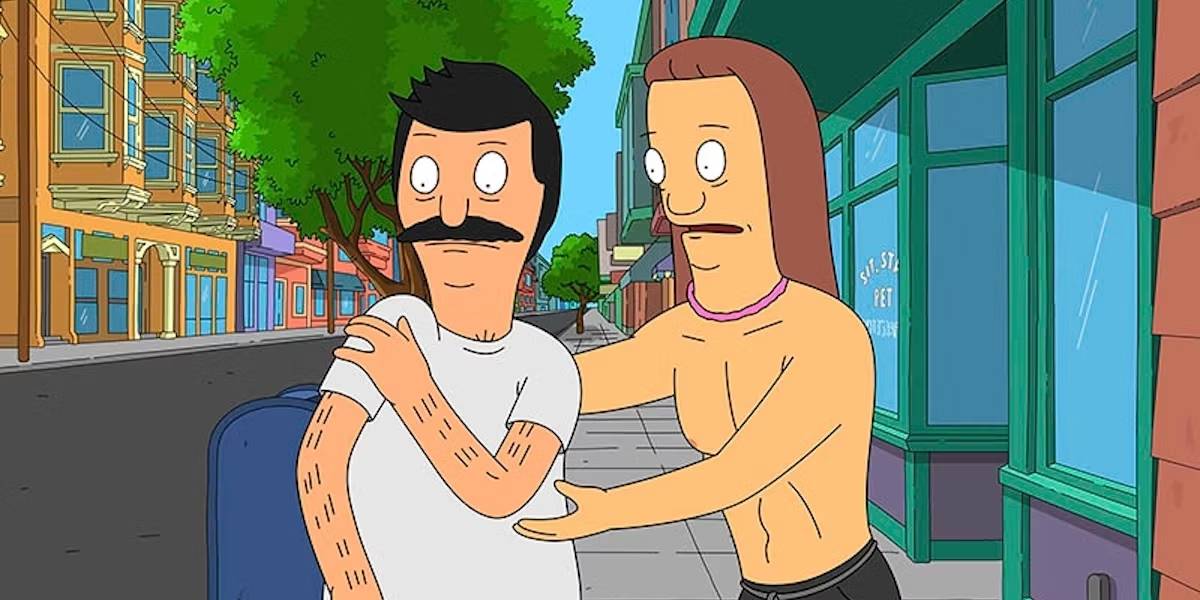 Tina fell in love with this long-haired Brazilian lothario the moment she saw him swaying at the studio window. Tina gets lots of inspiration from Jairo (Jon Glaser), who teaches capoeira, a "deadly type of street fighting." His life advise has her smitten, from "toothpaste insulting your teeth" to "needing only two hours of sleep per night." Bob, however, doesn't react well to her newfound crush when she begins to ignore her duties at the restaurant. She struggles with choosing between Jairo's seductive accent and her family's expectations of her, but ultimately decides that home is where the heart is and drops out of school, leaving another crush in her wake.
Jeff, the Ghost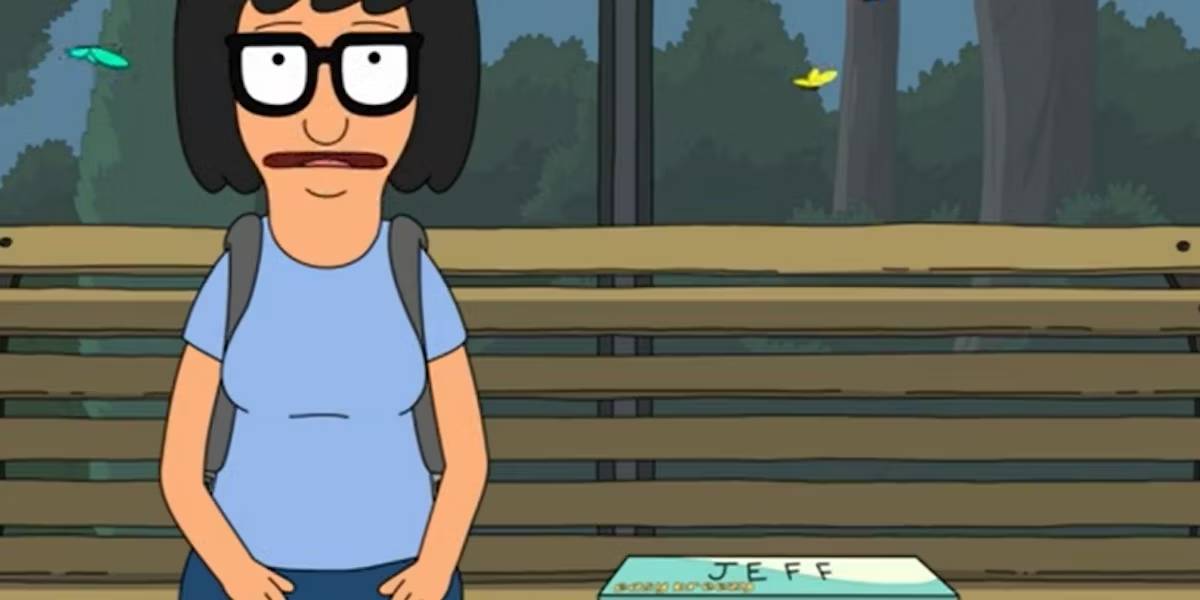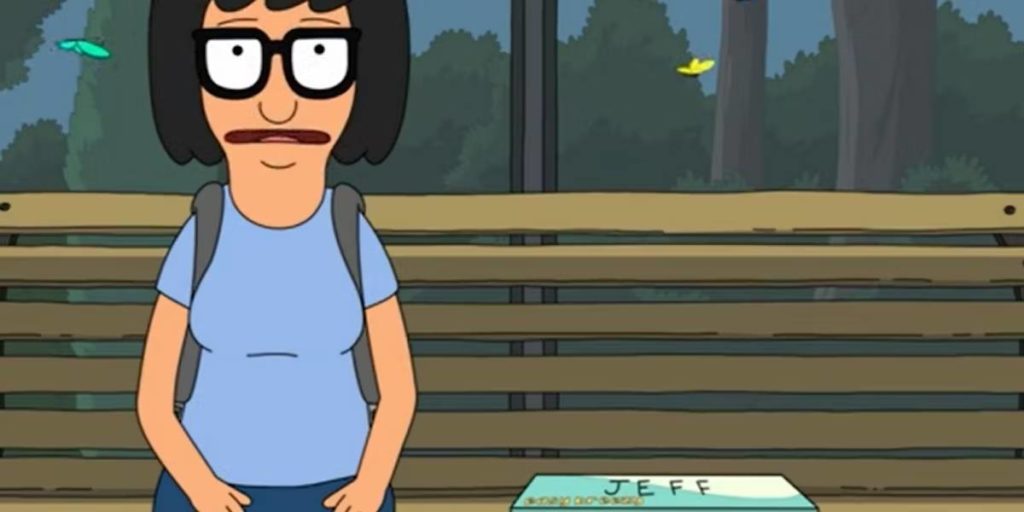 Tina falls in love with Jeff after calling a spirit that a Ouija board identified as a 13-year-old boy. She inscribed the name Jeff on her mother's Easy Breezy shoebox, and the two of them became inseparable. Tina finally seems to have found the one (even if he doesn't respond), going on dates to a butterfly sanctuary and fairground as well as having a painting done for the couple. But because she is used to being a bully's bait, she is misled into thinking that Jeff abandoned her for Tammy, a rich and popular girl (Jenny Slate). All ends well, though, as Tina comes to the conclusion that she can pay attention to herself and doesn't need a boy to "pay attention" to her. She may not adhere to this idea, but she is glad to have moved past her crush on Jeff.
Jimmy Jr.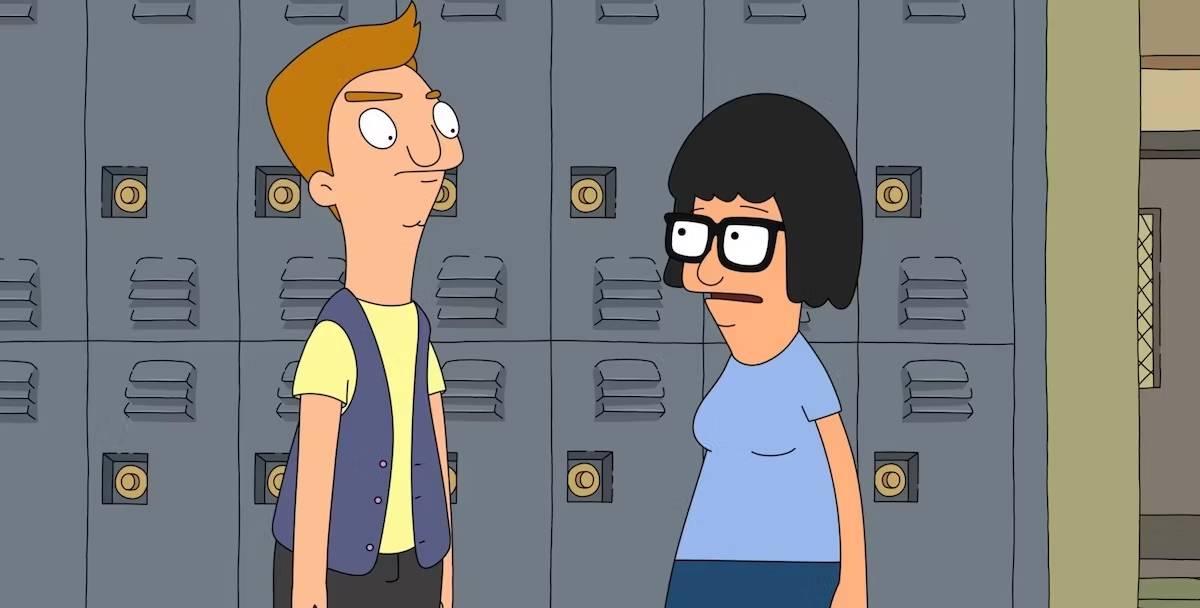 Since Season 1, Tina has had a long-standing crush on Jimmy Jr. (H. Jon Benjamin), who has a special place in her heart. Jimmy Pesto Jr., the owner of the pizzeria across the street and the son of Bob Belcher's (H. Jon Benjamin) arch-enemy Jimmy Pesto (Jay Johnston), regrettably doesn't entirely agree with Tina. She does have a few thrilling moments with her fantasy boy, despite never realising all of her fantasies. There are many kisses and heart-to-heart conversations. Although she best captures her connection with Jimmy Jr. when she says to a friend, "We're working through it. I'm semi-involved with someone, and he's semi-not involved with me."
Jordan Cagan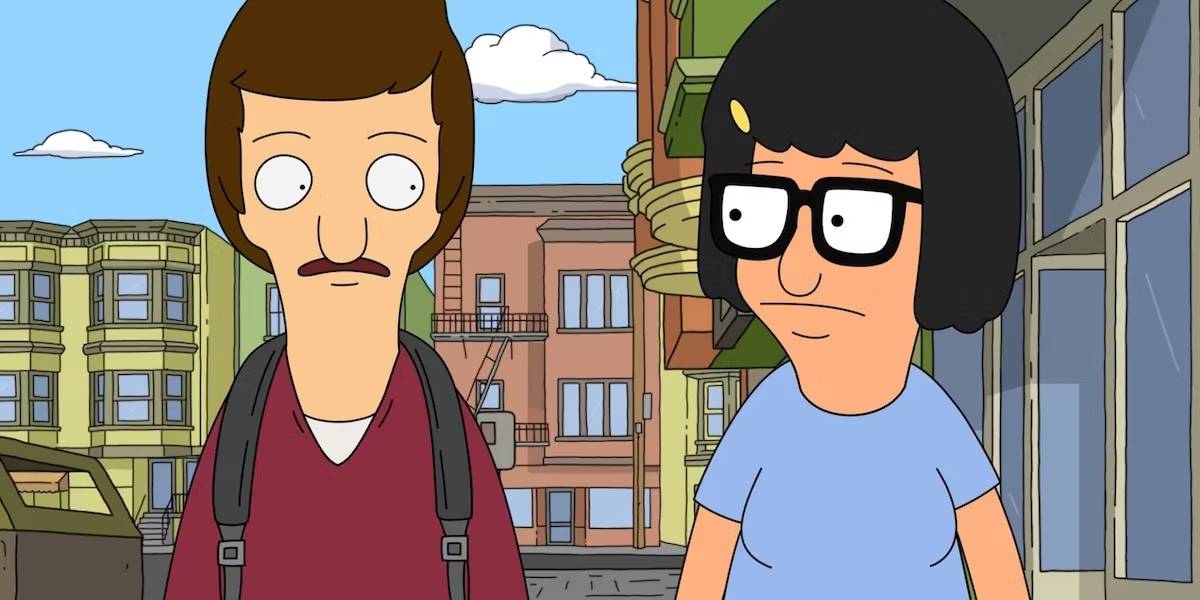 The epitome of a bad boy is graffiti artist Jordan Cagan, also known as "Ghost Boy" (Nathan Fielder). He is exactly what Tina needs as she tries to convince Tammy that she is not a "unsalted pretzel." The two collaborate to disseminate the ghost face graffiti throughout the city. Jordan and her split ways when he advises tagging the town's historic Land Ship because she can't help but feel guilty. After being dumped, Tina throws a fit and promises him (in her characteristically direct manner) that one day he'll find a girl "who doesn't worry about terrible kissing or the law."
Josh
Tina and Josh's (Ben Schwartz) love affair in Bob's Burgers' interpretation of Cinderella starts with a straightforward band-aid. The only thing she has left of her mystery boy when sparks flare after they cross paths through the milk refrigerator shelves is the band-aid that comes off his finger. They are reunited and share an impassioned kiss after a lengthy and difficult search for him (which entails lining males up to see whether the band-aid fits).
This is one of Tina's rarer longer-lasting affections; he returns in two additional episodes and appears in a love triangle with her, Jimmy Jr., and Tina while also attempting to win Tina over with his tap dancing.
Rodrigo, the Spanish Audio Voice
Tina is sent to the library for required Spanish audio lessons when she gets into a rut and starts failing Spanish as a result. And learning a language takes on a completely new meaning for her when 15-year-old Rodrigo (Julio Torres) is one of the voices. It doesn't take long for her mood to improve as she is immediately taken to romantic Spanish dates in her head. However, Gene (Eugene Mirman) and Louise (Kristen Schaal), who are worried about their sister, intervene to persuade her to use common sense. Even if it wasn't the healthiest crush, she significantly improves her Spanish, so maybe it was worthwhile in the end.
Being a binge-watcher himself, finding Content to write about comes naturally to Divesh. From Anime to Trending Netflix Series and Celebrity News, he covers every detail and always find the right sources for his research.