On May 24, 2023, the legendary musician Tina Turner passed away at her home in Switzerland. At the age of 83, she passed away after a protracted illness. Her social media pages conveyed the sad news of her passing.
It said, "It is with profound sadness that we announce Tina Turner's passing. She attracted millions of followers worldwide with her songs and her unbridled zest for life, and she served as an inspiration for upcoming celebrities.
The statement continued, "Today we bid a dear friend farewell. She leaves us all her greatest creation: her music. Our deepest sympathies are with her family. We will miss you terribly, Tina.
A joyful mother of four, Tina was also a singer, composer, dancer, actress, and author. To learn everything there is to know about Tina Turner's four children, scroll down deeper.
Craig Raymond Turner
Craig The artist Tina Turner's eldest kid, Raym ond Turner, sang the song "What's Love Got to Do With It." In 1958, she gave birth to Craig alongside musician Raymond Hill. In 1958, on August 29th, Craig was born. Tina was only 18 years old at the time.
Craig was adopted by Ike Turner after Tina and him got married. Hill, his father, died of congestive heart failure in April 1996. Ike, his stepfather, overdosed on cocaine and passed away in December 2007.
The Queen of Rock 'n' Roll described her first child Craig as a "very emotional kid" who reacted dejectedly to his parents' tumultuous marriage in a 2005 interview with Oprah. She said to Oprah, "He'd always look down in sadness."
On Oprah's Super Soul in the year 2018, Tina made known that her oldest son had served in the Navy before going on to become a real estate agent. Sadly, he took his own life in June 2018 and passed away. He was 59 years old when he passed away.
Later that month, Turner said on her Twitter account, "On Thursday, July 19, 2018, I said my final goodbye to my son, Craig Raymond Turner, when I gathered with family and friends to scatter his ashes off the coast of California," in reference to the day she said her final goodbye to her son. He was 59 years old when he unfortunately passed away, but he will always be my baby.
As Tina stated to BBC News in October 2018, "I still don't know what took him to the edge." She mentioned that he was from Los Angeles, that he had lately started a new career, and that he intended to introduce his new girlfriend to his mother. "At that point, he had told me that he had never met a woman that he felt that way about," she continued.
The famous vocalist made an effort to remember Craig's wonderful qualities after his passing. She stated, "I have pictures of him smiling all over, and I think I'm sensing that he's in a good place," in a 2019 interview with CBS This Morning. I genuinely do.
Ronnie Renelle Turner
In October 1960, Tina gave birth to Ronnie Renelle Turner, her second child. She had another biological child with him. She and her ex-husband Ike Turner, whom she wed from 1962 until 1978, shared a son named Ronnie.
Ronnie made the decision to enter the entertainment industry, following in the footsteps of his well-known parents. Even in the popular 1993 movie What's Love Got to Do With It, he appeared with his mother.
He faced a few legal troubles as an adult, according to People magazine. According to Tina's 1986 interview with Rolling Stone, "California wasn't good for him; he was very influenced by drugs and didn't want to go back there because of that reason."
The Better Treat Me Well "I cut him off financially, but I always had a string to find out what was happening and to get money there to help him if he needed it," the singer continued. He is now standing on his own two feet.
It has been said that by 2000, he had two children. Later, in 2007, he was married to French musician Afida Turner. Afida has pursued an acting career in addition to her singing career.
Due to complications from colon cancer, Ronnie passed away last year. He passed away at 62 years old. His wife Afida posted the sad news of his passing at that time on her Instagram page. "My God," she said, "Ronnie Turner, a true angel, huge soul, highly spiritual, my husband, my best friend, and my baby."
The Turners' family also released a statement at that time, which stated, "The family appreciates the outpouring of support and prayers that have been extended in regards to Ronnie from around the world, and respectfully requests privacy in this time of great mourning."
Tina sent a tribute to her youngest son Ronnie on the social media network Instagram just one day after he passed away. "Ronnie, you left the world far too soon," she said. I close my eyes and think of you when I'm sad. My cherished son.
Ike Turner Jr.
One of the two children Tina Turner adopted was Ike Turner Jr. In 1958, Ike Turner Sr., his oldest son, was born thanks to Lorraine Taylor. Less than five years later, Ike and Tina got married.
Ike Jr. stated, "Tina raised me from the age of two," in a previous interview with the Mail on Sunday. I've never had a mother other than her. He makes his living as a musician. He received assistance in selecting his preferred instruments from Tina.
Ike Jr. said to Bobby Eaton in 2017: "The piano was always there. My first instrument was the drums, but I had to tear them down every day because of my mother. I then began to play the piano. I can play bass and guitar. all things excluding horn.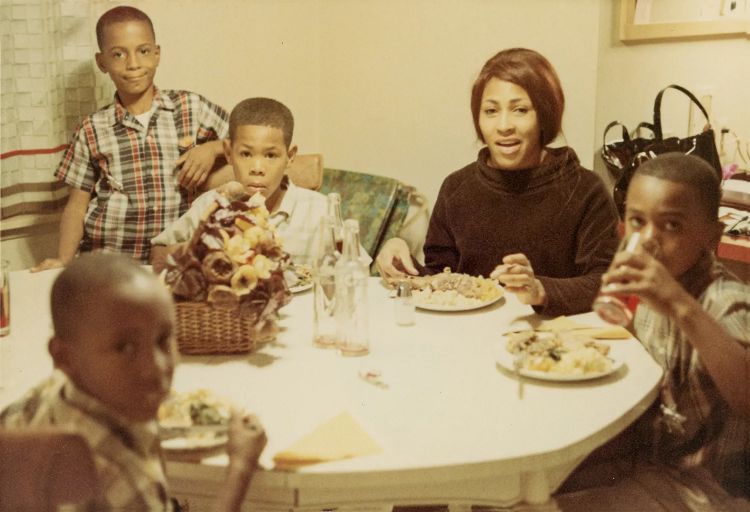 The musician added that when he was 13 years old, his father pulled him out of school so he could tour with him. I ended up managing his recording studio and accompanying them on tour, he informed the media source.
He even served as Tina's sound engineer for a while following her breakup with Ike Sr., who wanted the relationship between his son and ex to cease. Ike Jr. claimed, "He did not want me working with her when my mother and father separated, and he beat me in the head with a nickel-plated."45 pistol.
Later, Ike Jr. and his father shared the Grammy award for best traditional blues album. He said to Eaton, "I won a Grammy for producing my [father's] album Risin' with the Blues, and I started another category for albums produced and engineered by the same person at my second Grammy."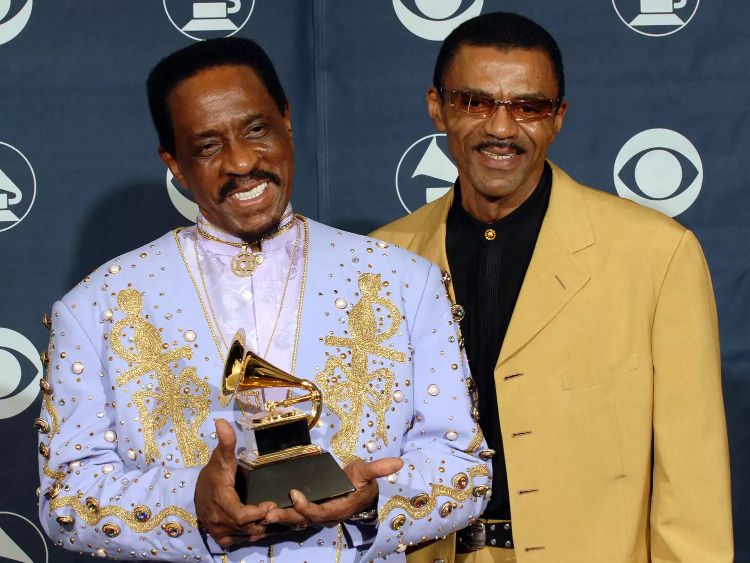 Ike Jr. and Tina had lost contact by 1985. He said, "I know she's busy, but I don't know why she hasn't called," to Spin during that year. I adore her since she raised me and is my mommy. Me, Michael, and Ronnie feel as though she is neglecting us in some way.
He said that he hadn't spoken to Turner in more than ten years in the year 2018. He stated, "I haven't talked to my mother since God knows when — probably around 2000," in an interview with Mail. My mum is enjoying herself; she recently married and is currently in Europe. She doesn't want to interact with the past in any way.
Michael Turner
a son of Michael Turner Ike Sr. and Lorraine Taylor, was born in 1959. When Tina and Ike were married, she adopted him. About Michael Turner, not much is known. Michael struggled to cope with his parents' separation.
Michael wanted my mother and father to reconcile, and the next thing we knew, he was in the hospital, Ike Jr., who has a tight bond with his younger brother, recalled in a 2018 interview with Spin. He felt hurt by their separation.
Turner had to struggle with addiction as an adult. "I know in my heart if I called Tina or my father, Ike, right now they would come and help me," he reportedly told the Sunday Mercury. "But I just can't do it."
"Tina was really good to me and I love her, but I can't live with anyone," Michael continued. I need to be able to do whatever I want. Ike Jr. informed Bobby Eaton in 2017 that Michael, his brother, was in a wheelchair and had "several strokes and seizures."
Michael is in a nursing facility in Southern California and requires medical help, Ike Jr. said in an update about his younger brother published in the Mail on Sunday in 2018. I've seen him a good number of times.
Then Ike Jr. said, "He's doing great." He added that although his mother did not pay a visit to Michael, she nevertheless provided for him financially.
Love, light, and strength are being sent to Tina Turner's loved ones during this difficult time. Keep checking back for the most recent Hollywood news.
Our Team DCS includes 5 different writers proficient in English and research based Content Writing. We allow them and encourage them to follow the Entertainment news all day long. Our posts, listicles and even the exclusives are a result of their hard work.