The famous singer Tina Turner passed away recently, and the entire globe is currently in grief. The musical icon passed away at her home outside Zurich, Switzerland, after a protracted illness. She was 83 years old when she passed away.
What's Love Got To Do With It, Better Be Good To Me, The Best, Private Dancer, Addicted With Love, and I Don't Wanna Lose You are just a few of Tina Turner's well-known hit songs.
On the other hand, when it comes to her private life, the Grammy winner was wed to Erwin Bach until her passing on Wednesday, May 24, 2023. Continue reading to learn more about Tina Turner's relationships.
Tina Turner was married twice
The singer from Switzerland made two trips down the aisle. Initially, in 1962, she got married to Ike Turner. The divorce of Ike & Tina Turner Revue, a musical pair, took place in 1978.
The international singing sensation and celebrity soon went on with Erwin Bach. They dated for a total of 27 years before being married for about 10 of those years. 2013 saw their wedding.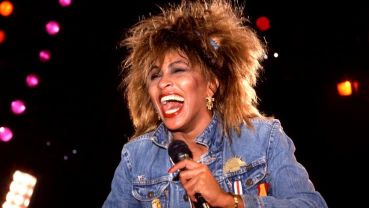 Meet Tina Turner's husband Erwin Bach
One of the longest-lasting romances in rock music history was Tina's with Erwin Bach. Nearly ten years after the singer of Proud Mary fled her violent first husband and musical collaborator Ike Turner, she first met the former music entrepreneur.
The couple kept their relationship private, but they spoke candidly about it in the 2021 HBO documentary Tina. Turner finally met her true love in Erwin Bach.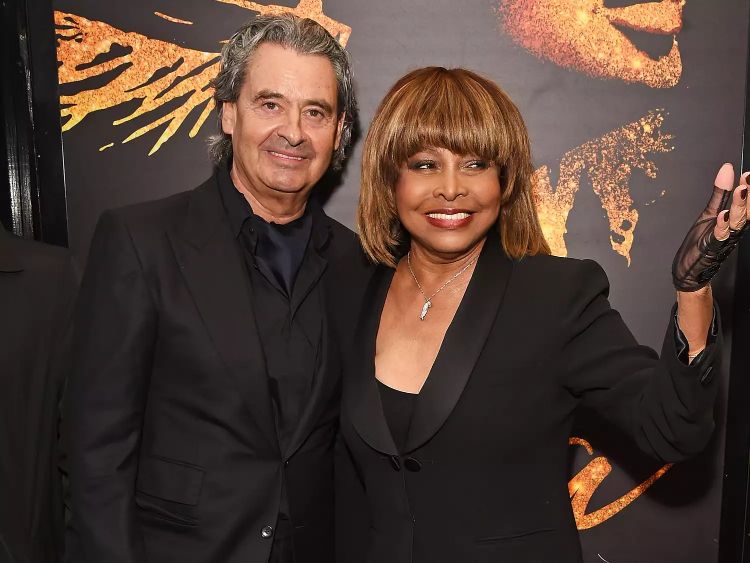 What does Erwin Bach do for a living?
Germany is where Erwin was born. He is 67 years old right now. He had held a senior position in the European record company EMI, which collaborated with artists like Queen, Paul McCartney, Pink Floyd, and Radiohead.
To get the music into other countries, Bach collaborated with the record company. The label split into more compact firms in 2012. EMI was one of the biggest record labels in the world up until its breakup.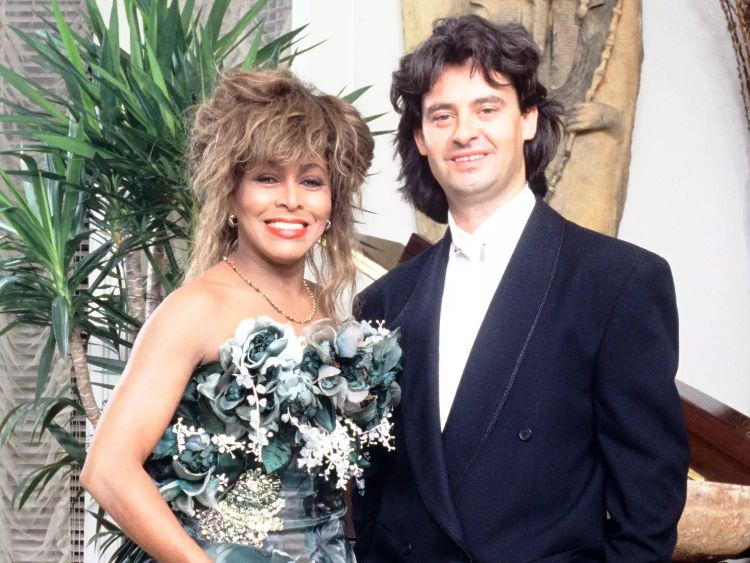 How did Tina Turner and Erwin Bach meet?
When the singer of What's Love Got to Do With It and the former music executive first met, they fell in love at first sight in an airport. In 1985, they crossed paths at Düsseldorf, Germany's airport.
Erwin had been dispatched at that time by the record company EMI to welcome the artist. The couple stated they connected right away when their eyes met in the 2021 HBO documentary Tina.
Erwin recalled in the document that "Her manager Roger [Davies] asked me to pick up Tina." Turner continued, "So when Roger told me, 'Tina, you ride with Erwin,' I immediately wanted to shout, 'Yay!' He was quite attractive. My hands were shaking, which indicates that a soul has met, and my heart was racing.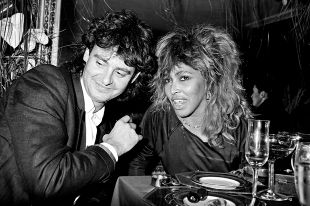 That same year, Tina and Bach started dating. According to Turner's book Happiness Becomes You: A Guide to Changing Your Life for Good, "falling in love with my husband, Erwin, was another exercise in leaving my comfort zone, of being open to the unexpected gifts that life has to offer."
The Best singer said, "I should have been too exhausted from my travel and too absorbed with ideas of my concert tour on the day I first met Erwin at a German airport. But I did see him, and I connected with him emotionally right away. Even then, I had the option of ignoring my feelings and listening to the voices in my head that told me I looked bad that day or that I shouldn't be thinking about romance because it never works out well. I decided to follow my heart instead.
I stepped outside of my comfort zone and made it a priority to get to know Erwin, the music legend continued. That straightforward first encounter resulted in a lengthy, lovely relationship and my only true marriage.
Erwin Bach is 16 years junior to Tina Turner
Yes, it is what you read. Turner is more than 16 years younger than Erwin. Erwin and Tina met for the first time when he was 30 and she was 47 years old. Due to their age difference, they have endured a lot of abuse throughout the years. In My Love Story, Tina's memoir, she discussed a similar topic.
Considering how long we had been together, Tina wrote, "It's amazing that there were still individuals who wanted to think that Erwin married me for my wealth and celebrity. What more could a younger man ask for from an older woman? The rumours were always ignored by Erwin.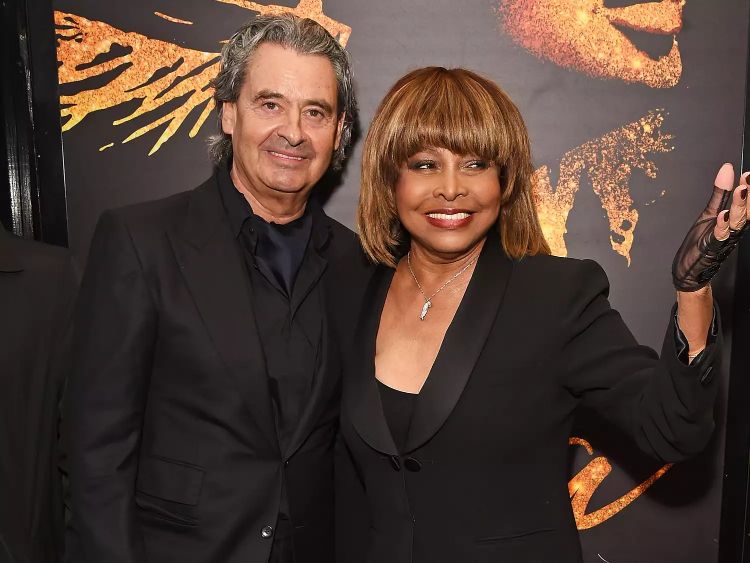 When did Tina Turner and Erwin Bach get married?
In 2013, Tina and Erwin exchanged vows. In Switzerland, the two lovers exchanged vows in a civil ceremony. Tina was 73 years old at the time. The couple hosted a grandiose, celebrity-studded reception at their lakeside Swiss residence a few days after being married.
Numerous A-list celebrities, including David Bowie, Oprah Winfrey, and Giorgio Armani, attended the lavish event. 70,000 red and yellow roses from Holland were used to decorate the couple's house for the great party. The women donned white and beige gowns, while the males were instructed to arrive at the celebration wearing black ties.
The couple, who had been dating for almost three decades, dismissed talk of getting married in the year 2000. The couple said they were happy with their leisurely European lifestyle at the time.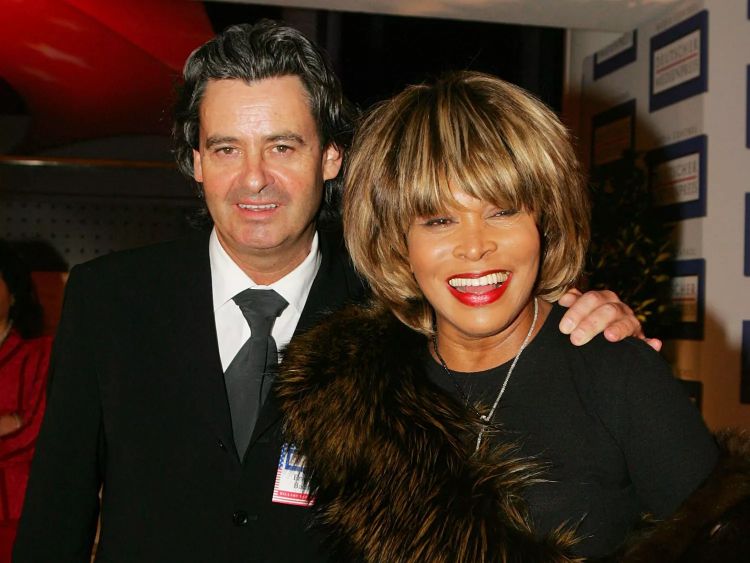 Following that, Tina remarked, "We are married—we just haven't walked down the aisle, and until there's a need to, we probably won't." We don't need a marriage to be together, Erwin continued after echoing the same words. Some individuals require that sense of security, but I believe that if you are content with your spouse on the inside, you don't require symbols.
Tina wrote about her marriage to Erwin in her book Happiness Becomes You: A Guide to Changing Your Life for Good. She said, "We grant each other freedom and space to be individuals at the same time we are a couple."
Erwin, who is a powerhouse in his own way, has never been at all intimidated by my job, my abilities, or my celebrity, she continued. He demonstrates to me that real love doesn't call for me to become less radiant so that he can shine. Instead, we want to shine as brightly as we can while working together since we are each other's lights in the world.
Erwin Bach confessed that it's hard for him to hear Tina talk about her abusive marriage to Ike Turner
Bach acknowledged that he hasn't read his wife's best-selling memoir, I, Tina: My Life Story, during an appearance with Oprah in 2013. He said to the media tycoon, "I didn't read the book."
Bach continued, "When this comes up, it's difficult to hear and read about the past of the person you love. As a result, I constantly imagine Tina wiping this clean and starting over. Since all has been spoken, [I] believe it is time to end the chapter and close the book.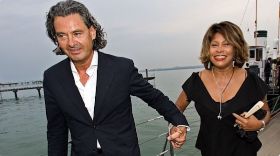 Erwin Bach donated a kidney to his ladylove Tina when hers started failing
Tina's supporter through thick and thin was Erwin Bach. The I Don't Wanna Lose You singer discussed her husband Erwin's kind offer in her 2018 memoir My Love Story. She indicated that she had dealt with serious diseases for years.
Turner had a stroke 3 weeks after getting married to Bach, and in 2016 she was told she had bowel cancer. She had to deal with the negative effects of the medication, and she attempted using homoeopathic treatments to improve her health, but this just made things worse. She soon developed complete renal failure.
The ramifications of my ignorance ultimately came down to a question of life and death, Tina wrote. During this horrible period of regret and self-blame, I discovered something amazing about Erwin. He never chastised me for making the error. Instead, he was devoted to me, compassionate, and understanding, and he was determined to see me through this ordeal alive.
Bach gave his wife Tina one of his kidneys. Turner's procedure, which was performed in April 2017, was mainly successful, despite a few minor side effects.
She later penned the following in her book Happiness Becomes You: A Guide to Changing Your Life for Good: "I'm happy to say that, thanks to my beloved husband, Erwin, giving me one of his kidneys, the gift of life, I'm in good health and loving life every day."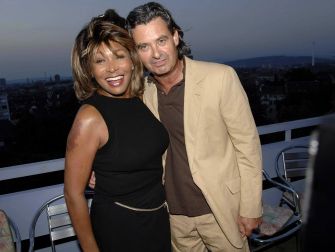 "I'm also thankful that I've not only survived, but thrived," the It's Gonna Work Out Fine singer continued, "so that I can pass on to you this book containing precious gifts that were given to me — the greatest gifts I can offer."
Tina Turner and Erwin Bach lived together in Switzerland
The couple moved to Switzerland in 1995, according to a 2019 New York Times feature. She renounced her American citizenship in 2013. In 2009, Tina stopped performing music.
"I was just tired of singing and making everyone happy," Turner stated while discussing her retirement. I had only ever done that in my life. I'm not a singer. I'm not a dancer. I'm not dressed up.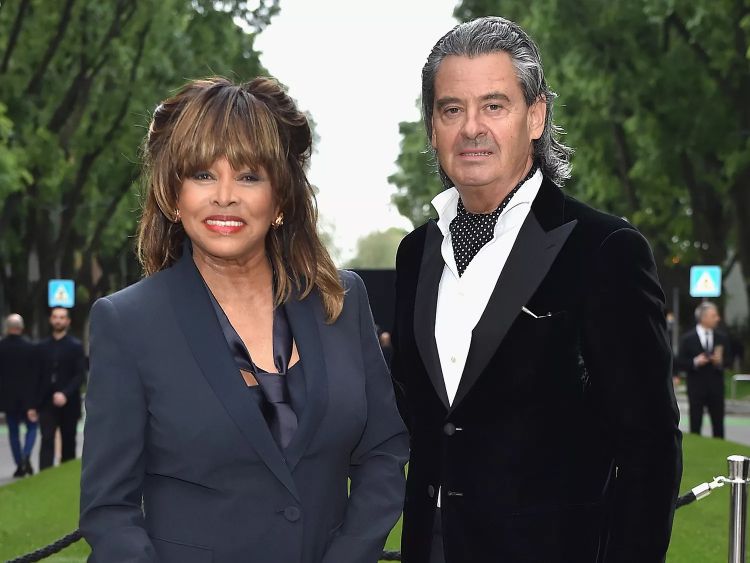 Turner surrendered her music rights in October 2021. She also gave the publishing business BMG the rights to use her name, likeness, and picture. Several accounts indicate that the deal cost about $50 million.
Like any artist, Tina stated in a press statement that "protecting my life's work, my musical legacy, is something personal." With BMG and Warner Music, I have no doubt that my work is in capable and dependable hands.
Tina Turner was previously married to Ike Turner
Tina Turner dated Ike Turner before beginning a relationship with Erwin Bach. Tina's first spouse, he was. In the 1980s, Ike and Tina collaborated on music. After Tina joined Ike's band, the Kings of Rhythm, the two of them became well-known together. She had just turned 16 and was a high school student at the time.
Ike Turner, a musician, bandleader, songwriter, record producer, and talent scout, was born in Clarksdale, Mississippi, on November 5, 1931. He was well-known for his 1960s and 1970s work.
From 1962 through 1978, the two of them were married for 16 years. They collaborated on a number of popular songs throughout their romantic and professional relationship, including A Fool in Love, River Deep – Mountain High, and Nutbush City Limits.

In 1976, Tina separated from Ike and requested a divorce. She cited the standard "irreconcilable differences" of the time as the cause of their breakup. In 1978, their divorce was legally settled.
She later received ownership of the songs she had written while working with Ike, although he kept ownership of his work. In 1960, the ex-couple had a son together. They gave their son the name Ronnie, and Turner later added his two other sons from a previous relationship. Ronnie, their son, went away last year. In December 2022, he passed away due to effects from colon cancer.
Tina accused Ike of beating her and cheating on her after she and him split up. She detailed all of her experiences in her memoir I, Tina. She also discussed her relationship with Ike in some detail.
Turner stated in her autobiography that her connection with Ike was the cause of her greatest unhappiness. I had initially been head over heels for him. See what he accomplished for me. But he was completely erratic.
Ike passed away in 2007 after overdosing on cocaine. He was allegedly discovered dead in December 2007 at his house in San Marcos, close to San Diego. He was 76 years old when he passed away.
Erwin Bach, the husband of Tina Turner, the Queen of Rock 'n' Roll, is in our thoughts and prayers during this terrible time. May she rest in peace, my dear. Keep checking back with us for the most recent information from the entertainment industry.
Our Team DCS includes 5 different writers proficient in English and research based Content Writing. We allow them and encourage them to follow the Entertainment news all day long. Our posts, listicles and even the exclusives are a result of their hard work.