Hollywood actor Tom Sizemore is best known for his parts in blockbuster movies like Saving Private Ryan, Natural Born Killers, True Romance, Pearl Harbor, and Red Planet, among many more.
Nevertheless, when we shed some light on Tom Sizemore's private life, we discover that he is the proud father of twin kids named Jagger and Jayden. Read on to learn all there is to know about Tom's two children.
Tom's family is deciding 'end of life' matters
Tom has been making news lately because of his health. He had a brain aneurysm due to a stroke over ten days ago, and now his family is making "end of life decisions" because he is still in serious condition.
The physicians have advised Tom and his family to make an end-of-life decision and have told them there is no hope left. "Today, physicians informed his family that there is no further hope and have recommended end of life decision," said a recent statement from Tom's manager, Charles Lago.
The family is currently making end-of-life decisions, and a new statement will be released on Wednesday, the message stated. His family would like to express their gratitude to everyone for the numerous words of support and well wishes that they have received, but we are requesting privacy for them during this trying time. For them, this has been a challenging period.
All you need to know about Tom Sizemore's kids: Jagger and Jayden Sizemore
Jagger and Jayden Sizemore's father, Tom Sizemore, adores his children. With his ex-girlfriend Janelle McIntire, who he dated from 2003 until 2006, he welcomed his boys. The twin boys whom Janelle gave birth to are currently 17 years old because they were born in July 2005.
Yet, because Hollywood star Tom Sizemore has kept his private life private, not much is now known about his twin sons. His sons have accompanied him to many occasions in the past.
At a movie premiere event in the past, Tom adorably posed with his twin sons. Although being identical twins, Jagger and Jayden had somewhat distinct physical features, at least while they were younger.
When they went to a movie premiere with their renowned father, one of them had blonde hair that was curled, while the other had brown hair that was waved. One of the twins was wearing spectacles, while the other was not.
Tom Sizemore was married to Maeve Quinlan
Tom has only ever made one trip down the aisle in his entire life. In 1996, he got married to Maeve Quinlan, a star of The Bold and the Beautiful. The couple's union wasn't intended to endure forever.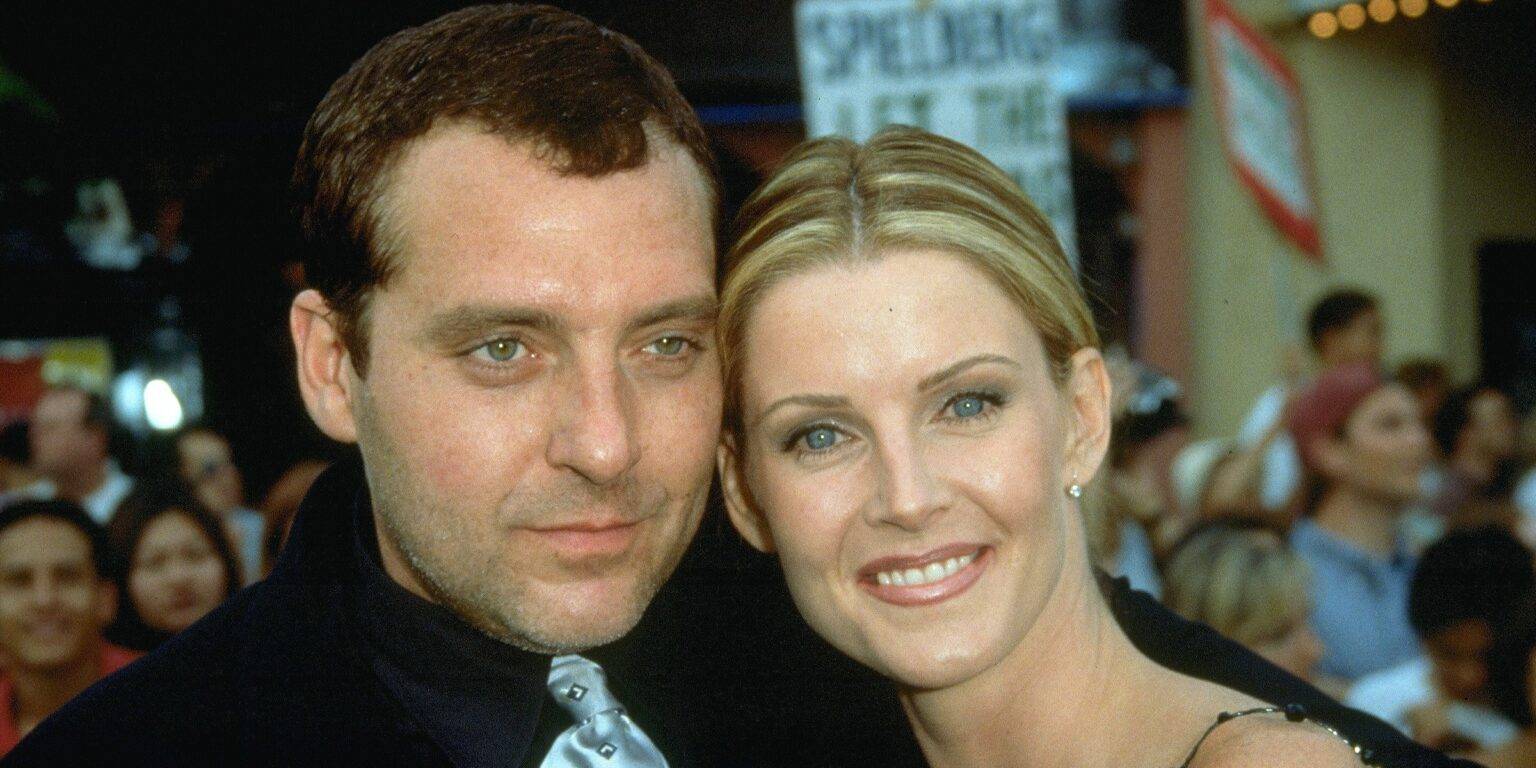 After almost 3 years of marriage, Tom and Maeve ended their relationship in 1999 due to complications with his drug addiction. They never had any kids together.
Tom Sizemore, a well-known Hollywood actor, and his family are in our thoughts and prayers during this trying time. Keep checking back with us for the most recent information from the entertainment industry.
Being a binge-watcher himself, finding Content to write about comes naturally to Divesh. From Anime to Trending Netflix Series and Celebrity News, he covers every detail and always find the right sources for his research.