The personal lives of American actress Tori Spelling and her husband Dean McDermott are currently making news. After 17 years of marriage, the two of them have made the decision to part ways.
According to a Page Six report, McDermott and Tori announced their divorce on Saturday, ending their 17-year marriage and raising five children together. To find out all about Dean McDermott and Tori Spelling's five children, scroll down further.
How many kids do Tori Spelling and Dean McDermott have?
The answer to the previous query is 5. Dean and Tori were married in the year 2006. The next year, the couple had son Liam, their first child together. In 2008, they welcomed their daughter Stella, their second child, into the world.
In 2011, Spelling and McDermott expanded their family. In 2011, Tori gave birth to Hattie, their second daughter and Dean's third child. Son Finn, their fourth child, was born in 2012.
Additionally, Dean is the father of Jack, a child he had with his ex-wife Mary Jo Eustace. There was a difficult time in Tori and McDermott's relationship. Spelling claims that after their problems were rectified, they learned they were expecting once more.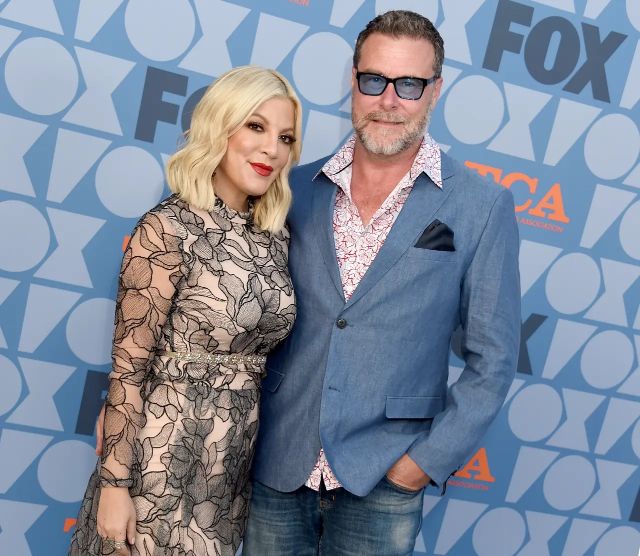 Beau, the couple's youngest child, was born in 2017. The couple's son gave them the opportunity to "start over" and view their marriage from a different angle. Dean disclosed his separation from Tori on the social media site Instagram on Saturday.
After 18 years of marriage and five wonderful children, McDermott stated, "It is with great sadness and a very heavy heart that I have decided to part ways with @torispelling and embark on a new journey on my own."
He continued, "We will continue to support and love our children during this challenging period by working together as loving parents. Please respect our privacy while we spend this time encircling our family in love and working through this. We appreciate your generosity and support. 🙏."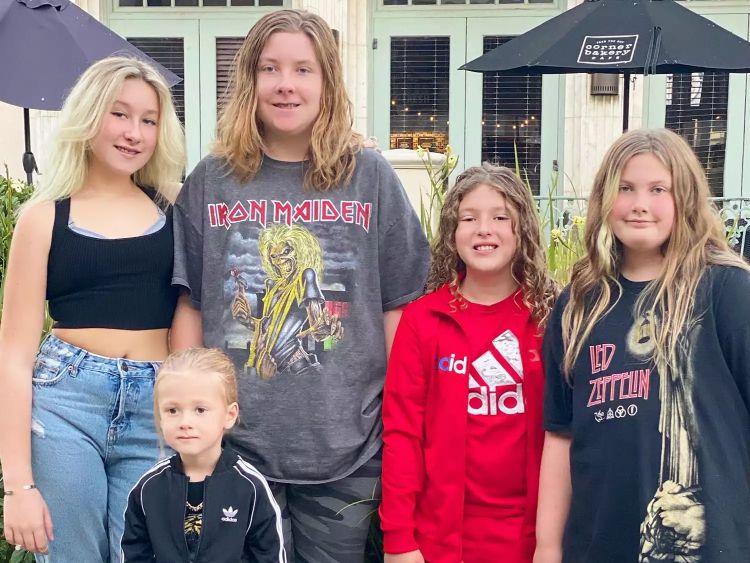 When Spelling was seen out and about in public without her wedding ring, the separation rumours of Tori and Dean began to circulate. The "BH90210" actress admitted that she and McDermott had been sleeping in different rooms over two months later.
Spelling claimed Dean had left the nation to film a project when appearing on a SiriusXM radio show that June, saying to her friend Jeff Lewis, "Right now, my kids and dogs sleep in my bed."
When asked about the split rumours in September, Dean responded, "It's simply odd that people need to know. What is happening between Dean and Tori? Why do you need to know that she is not wearing her ring? What impact will that have on your day?"
I don't respond anymore, he continued. The couple's marriage has been rocky from the start; it's simply like, "OK, if that's what you want to think, then think it." The separated couple now intends to share parenting of their five children.
Liam Aaron McDermott, 16
Son Liam Aaron McDermott, the oldest kid Tori and Dean have, was born on March 13, 2007, in Los Angeles. Spelling had a difficult labour in the past, leading to a caesarean section.
Liam has developed before our very eyes. His early years were documented on the reality programme Tori & Dean: Home Sweet Hollywood hosted by his parents. Till he was five years old, the cameras documented all of his significant life events, such as holidays and birthdays.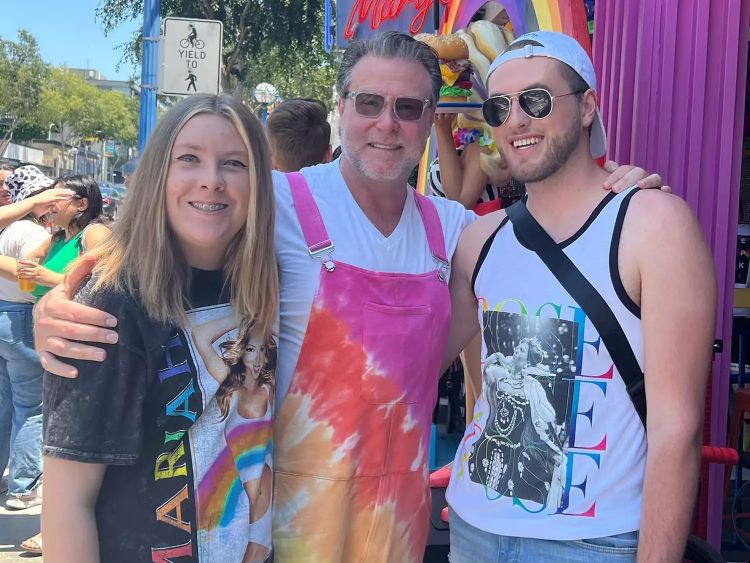 Following that, Spelling and Dean began posting significant life milestones involving their son Liam on social media. In the year 2019, he earned his elementary school diploma. Tori described her kid as "kind, clever, smart, resilient, driven, funny, and amazing" in an Instagram post that included pictures from the event.
Liam had a challenging time in middle school since he experienced bullying there. Previously, Tori had said that her kid had experienced "so much bullying" in the first year at his new school. Then, she said that a teacher branded Liam "lazy" and "unmotivated."
Even Tori, whose true name is Victoria Davey Spelling, asserted that her kid began to experience physical effects of the bullying. He was bullied to the extent that he experienced acute emotional headaches and stomach problems, the woman claimed. We had to leave since the bullying of him persisted so badly.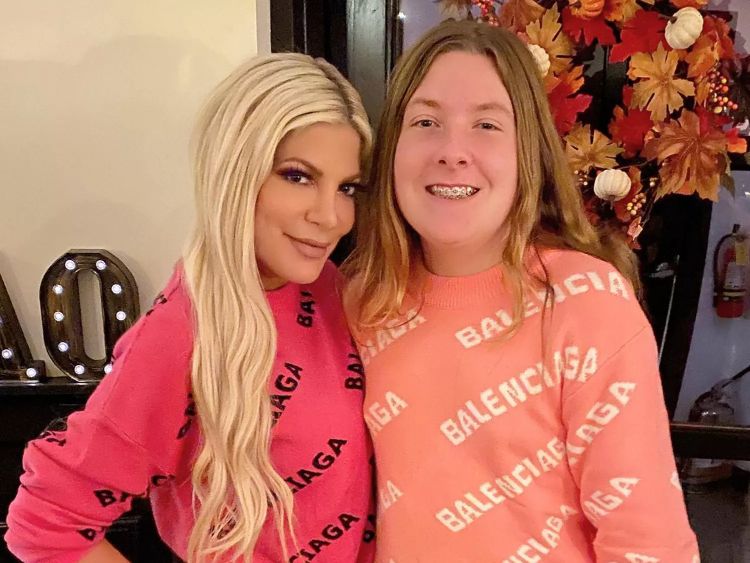 Liam has experimented with his hair colour over the past few months and posted images on social media. He went to the Pride festivities with his father and stepbrother Jack McDermott the previous year.
Stella Doreen McDermott, 15
Daughter Stella Doreen McDermott, Spelling and McDermott's second child, was born on June 9, 2008, at Cedars-Sinai Medical Centre in Los Angeles. As soon as their daughter was born, Tori made it known that she was well and that the rest of the family was "resting comfortably."
Their baby girl's name, Stella, has significant significance for them because it was taken from one of Spelling's favourite books. When we discuss her middle name, though, it is in memory of McDermott's late mother.
I used to be enamoured with Estella, the main character in the book Great Expectations, Tori recalled. Dean said, "That's a great name," when I informed him, and we started calling her Estella back and forth. But it wasn't appropriate. Dean then said, "What about Stella?" one day.'That's it,' I yelled.' "
Stella, like her older brother, was featured on the reality series Tori & Dean: Home Sweet Hollywood, which documented some of her significant occasions, such as her first lavish birthday. She has hosted a number of extravagant events throughout the years, all organised by Spelling.
It's accurate to say that Tori has referred to her daughter as a "Jill of all trades." Stella describes herself as an animal communicator, baker, maker, model, actress, and anti-bullying crusader. She also works as a budding makeup artist.
Stella frequently posts beautiful cosmetic tutorials to her Instagram feed. She has 13.5k Instagram followers as of this writing. She created a vibrant pink look with hearts all around her eyes for Valentine's Day. She chose a macabre outfit and makeup for Halloween.
Stella endured bullying at school as well. In a conversation with the media, Tori said she was forced to transfer her daughter's school since the authorities there did nothing to regulate the problem. Later down the line, Spelling revealed that the taunts had included sexual remarks and attacks about Stella's weight. The adolescent suffered from PTSD as well as headaches and gastrointestinal problems.
Stella's health is said to have improved after she transferred to a school where her worries about bullying were taken seriously. Then, she secured her first modelling contract with the company Petite 'n Pretty. She also had the chance to participate in the MasterChef Celebrity Family Showdown.
Then, Tori posted a message on her Instagram account with the caption, "How Stella got her groove back… gracias to @petitenpretty – Her 1st modelling assignment as a teen girl. Stella is a remarkable person. Has a heart of gold and always acts kindly. She is fiery, inventive, and imaginative. Because of this, it hurt me so much as a mother to witness a young woman's spark die due to bullying.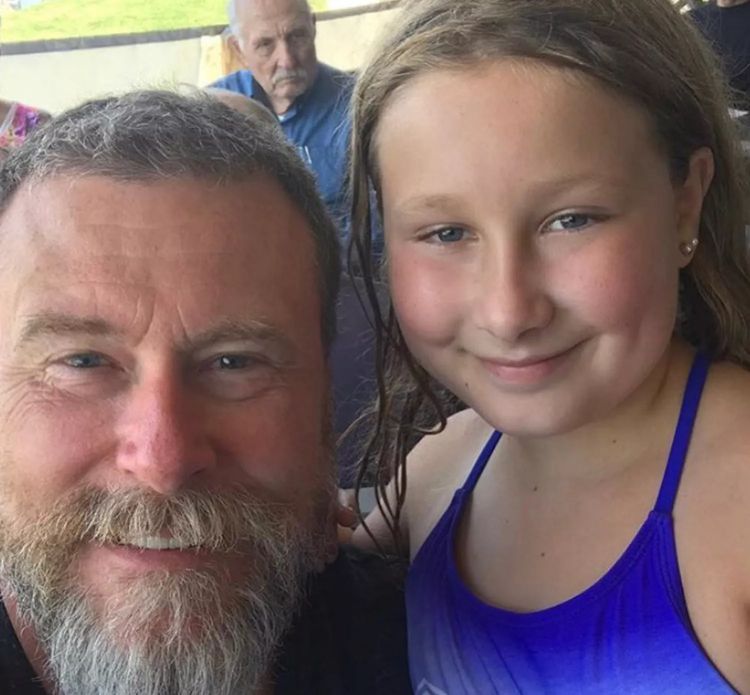 Tori revealed on her Instagram Story at the beginning of this year that her daughter Stella was once again experiencing health issues. A picture of the Hollywood actress's daughter resting in a hospital bed was uploaded. She was pictured with a mask over her face and a robe.
The Instagram Story's description from Tori stated, "The hits just keep coming." After a few days, Spelling appeared on SiriusXM's Jeff Lewis Live and provided more information regarding Stella's condition.
"She went to the ER, now twice, and was diagnosed with a hemiplegic migraine," the Beverly Hills, 90210 star continued. You experience numbness on one side of your body, which is almost like having a stroke.
This month, Stella turned 15 years old. A nice post from her mother Tori wishing her daughter a very happy birthday followed. The first sentence spelling wrote was, "It's official… my sweet girl Buggy is 15! Stella McDermott, you are an amazing human being, and I am very proud of you.
"You have always led with kindness and empathy," she continued. You continue to lead with hope and optimism despite experiencing bullying in many aspects of your life, and you are an inspiration to girls all across the world. "
The final spelling was "Your heart is huge! You also do everything exceptionally well. Winner of the Master Chef competition, crochet whiz, DIY dreamer, cosmetics guru, fashionista, and fierce animal lover. best pet mother and big sister. You inspire me every day, and when I grow up, I want to be just like you! I cherish you, my #bffbaby.
Hattie Margaret McDermott, 11
In 2011, Hattie Margaret McDermott, their third child together and third child with now-ex-husband Dean, was born. On October 10, 2011, their daughter was born. She was 20 inches long and 6 pounds, 14 ounces at the time of her delivery.
The couple made the choice to wait until the baby was born to learn the gender of their child. They admitted that learning Hattie was a girl "really surprised" them. After their little sister Hattie arrived, Stella and Liam had to make adjustments.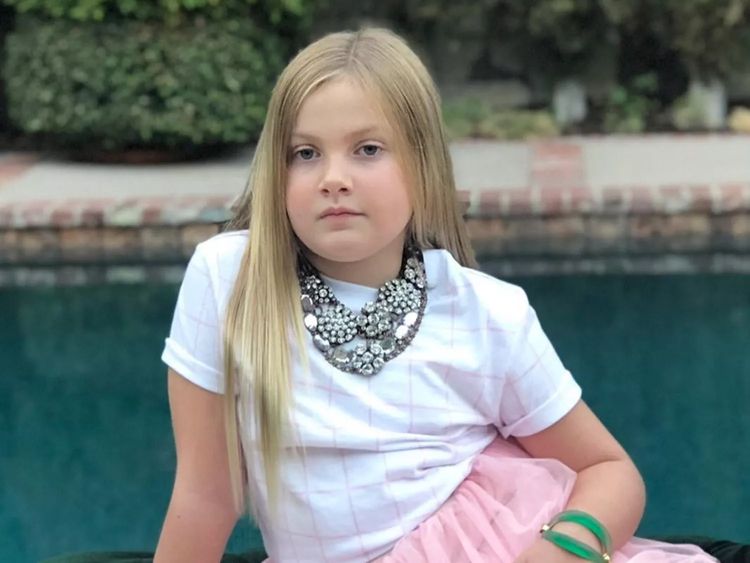 When Hattie joined the family, Spelling claimed that Stella "was like, 'Wait a second' ". Fortunately, it didn't take long for the siblings to get along and for Stella to appreciate having a younger sibling.
Tori revealed that her girls have remained close during an appearance on The Talk, adding, "Now [Stella] loves it because her thing is that she picks out her clothes — she styles her."
On National Sisters Day, Spelling posted a photo to Instagram with the caption, "These 2! It's National Sisters Day, and I couldn't be more pleased of my two kids Stella and Hattie. Fate gave them sisters, but love made them friends. I appreciate their relationship. Watching them develop closer and closer as they mature and experience life is both wonderful and enjoyable.
Tori hosted a Halloween-themed party to mark her daughter Hattie's 11th birthday in October 2022. "This adorable little girl has grown up, and today is Hattie Cat's 11th birthday! A spunky, independent force to be reckoned with for as long as I can remember, my amazing middle kid has been! Along with several images of herself and her daughter, she commented, "She has the voice of an Angel and the artist touch.
Spelling said, "Anything she chooses to DIY or paint is amazing and distinctive. She's hilarious; SNL, beware. also has a golden heart. I'm so proud of her, and it's an honour to witness her reign her domain! My goddess, I adore being your mother! Follow her to wish her a happy birthday.
Finn Davey McDermott, 10
Finn Davey, the fourth child for Tori and Dean, was born in 2012. On August 30, 2012, their baby son was delivered after a difficult pregnancy. After dealing with placenta previa, a condition in which the placenta totally or partially covers the opening of the uterus, Tori was hospitalised and placed on bed rest while carrying Finn.
Finn was born at 37 weeks, and Spelling struggled both during and after the delivery. She then had an urgent operation, but happily she made a full recovery. Even after Finn was born, she was still very careful around him.
Tori stated, "Dean says I'm actually more protective of Finn than I was of the other three," in an interview with People magazine in 2013. I may not be aware of it, but at home I'm usually behind Finn going, "Wha! Because of what Finn and I went through medically — it was a difficult pregnancy — I'm usually going, "Wha! Wha! Wha!Dean then says, "Stop gasping, please!' "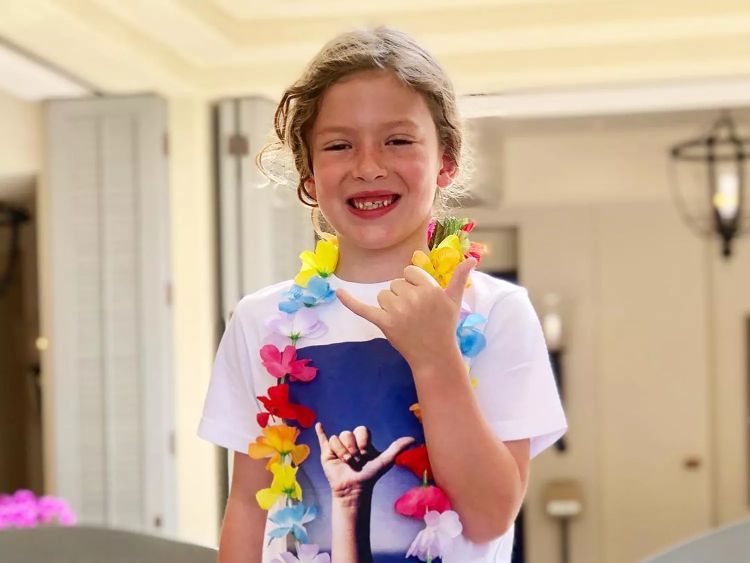 Tori said her baby boy Finn was "rambunctious" even though she was extra careful with him, joking that he often ran around "terrifying everything." She also referred to him as the "little bruiser of the family" and said he was the complete opposite of his older brother Liam.
Liam was a very content baby, but if you turn around for even a split second with Finn, his finger is in the socket and he's pulling the blinds closed, said Tori. He is that youngster.
Spelling published a lovely Instagram message in honour of Finn's 9th birthday in 2021. "My Finney is 9 today… Everyone knows our journey together," she wrote. My miracle child, he is. He is my warrior because we battled for our lives together!"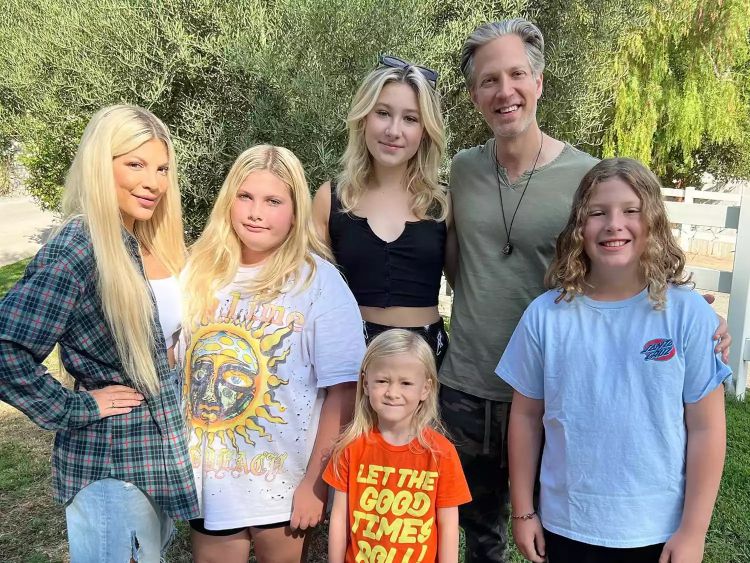 "Until I witnessed firsthand how what you truly fight for and believe in can be manifested, the word manifestation was truly just a word to me," she continued. And he turns nine years old today. The size of Finn's heart and the beauty of his spirit are both amazing.
He was the first of my children to get my brown eyes, Tori continued. We are alike on the inside and exterior in so many ways. But I want to be the kind of person he is. Fantastic Finn Davey, you are. Also, keep grinning and giving us Finn Facts. I have nothing but the deepest love for you. #birthdayboy"
Beau Dean McDermott, 6
Beau Dean McDermott, Spelling and Dean's fifth child together, was born in 2017. Son Beau, their youngest child, was born on March 2. Tori's pregnancy this time around went better than her last one did. When he was born, mom and baby were both in good health.
Then Tori said to People magazine, "We are in utter awe of baby Beau. He is a tremendous blessing and his brothers and sisters were happy to meet him! We are all truly grateful for our big beautiful and healthy family."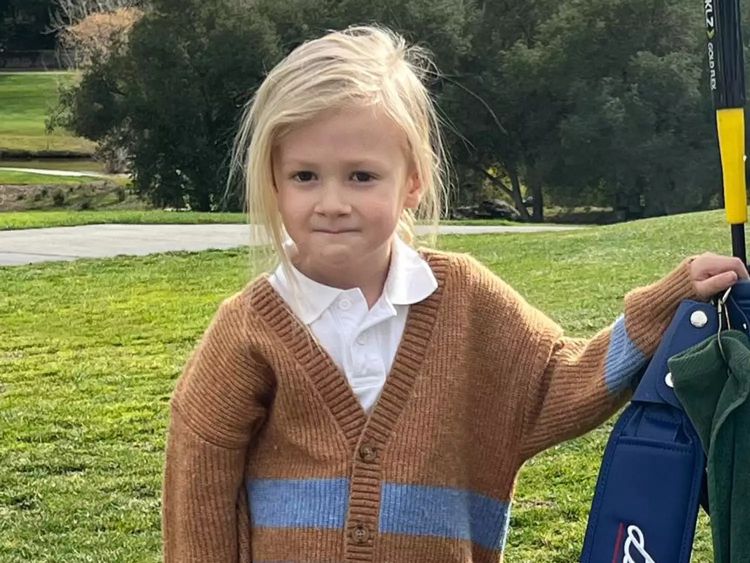 Beau's arrival was ideal for the family, the House of Yes actress further revealed. He came into the world when they "all needed a little hope." She said he instantly became the "sunshine of life" for them, and as a "wise little old soul," he kept everyone laughing.
Beau has also been featured on his parents' social media pages on several occasions. The posts show his great personality and love for animals. He loves to go to school and he frequently hits the golf course with his dad.
McDermott stated that his son Beau's golf skills are so good that he calls him "Beau Beau Watson" just because both Beau and golf star Bubba Watson are lefties. On Beau's 6th birthday, Tori shared an Instagram reel that consisted of her images while she was pregnant with Beau and some pictures of Beau as an infant.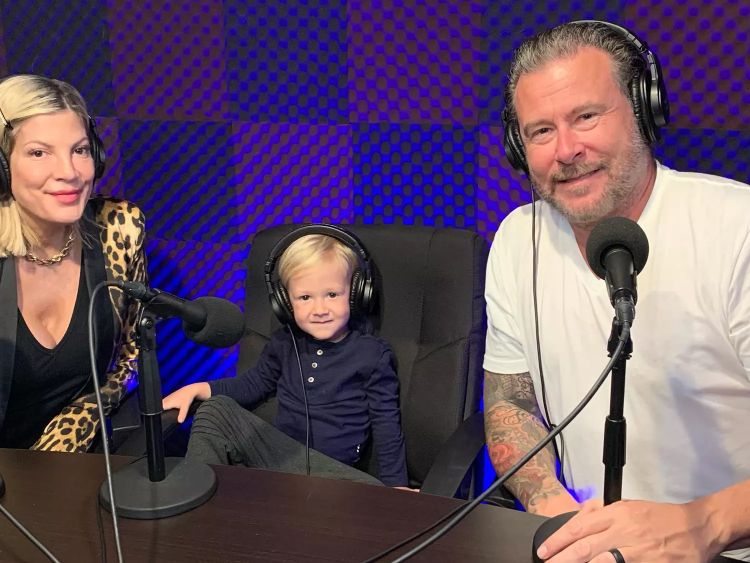 Tori shared, "Can't believe my baby is 6 today…Beau is the light and soul of our entire family. He brings such joy and laughs into my life, his dad's life, and all of his siblings. Finality is a hard thing for me. Knowing Beau was the last was tough because I love the journey of pregnancy so much. And, every second of motherhood. But knowing Beau in the physical sense for 6 years now it all makes perfect sense."
She added, "He completes all of us. He is so special. So kind. So smart. And, so darn funny! We celebrate you everyday Beau Beau Bear! I love you with all my heart. I always thank all of my babies for choosing me to guide and love them thru this lifetime. I thank you Beau for this final gift of motherhood. We make a great team. My companion. My dear! Beau Dean, you have my undying love. xoxo"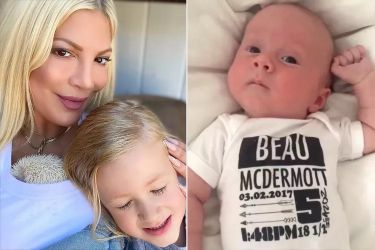 Beau and his father Dean enjoyed a memorable father-son outing in March of this year at the PAW Patrol 10th anniversary celebration in Los Angeles. Beau and I had a great time at the @nickelodeon studios today, the proud father later wrote on Instagram. We saw the commemorative episode for the 10th anniversary. We got to know Skye, Chase, and Rubble!"
"We had snacks, and we ended the day with a colouring contest," Dean continued. Beau, I believe, nailed it. Beau really went with bold colours, expressed himself, and explored his space with colours, while I played it safe and stayed within the lines.
Jack Montgomery McDermott, 24
Dean is a loving father to his son Jack Montgomery McDermott, whom he shares with his ex-wife Mary Jo Eustace, in addition to his five children with Tori. The former couple welcomed their first and only child together, son Jack in the year 1998.
Tori has a particular bond with her stepson Jack. In the past, she mentioned that the two of them have gone through moments of distance during the "years of awkwardness" when he was a teenager. She and Jack encountered each other for the first time when he was 6 years old.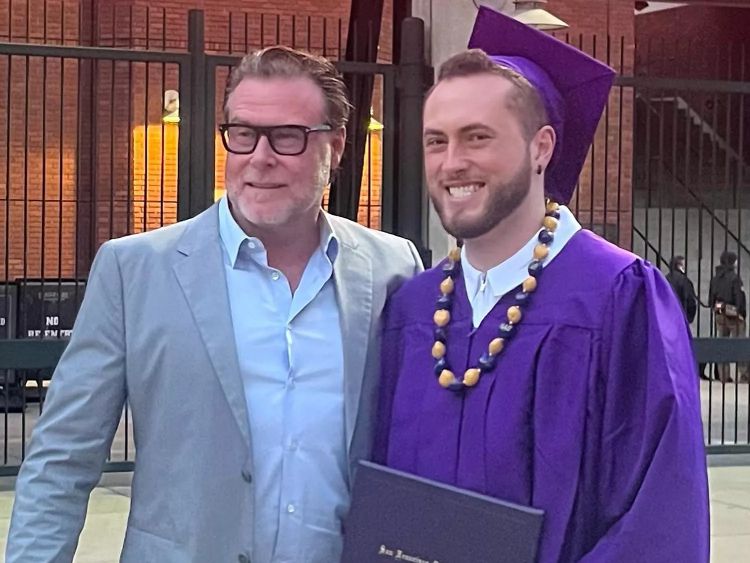 On Jack's 21st birthday in 2019, Spelling wrote a touching ode to him on social media. I'm going to embarrass you for a second, @thejackmonty. I've known this guy since he was almost 7 years old, she wrote. I enjoyed when we met cuz he had no idea who I was. And, I don't mean tori spelling,but the woman his dad was dating."
Tori added, "He was going thru so much and his mom and dad were trying their best to navigate a very difficult situation for a boy his age. Divorce. When we met we bonded over dogs, his rabbit DIY school project, tag, hide and seek, and video games."
She also shed some light on his coming out and went on to say, "I was so proud of his confidence. He was who he was and he was proud of it. And, then we bonded again. We found each other on a new level with a whole new respect for each other."
He makes no excuses for who he is, the author of Stori Telling wrote in his conclusion. And who he uniquely is … Is Jack Montgomery McDermott. a person who inspires others. a person who has triumphed in the face of many obstacles throughout his short life. You are a fighter and a great human."
Do you believe Tori Spelling and Dean McDermott were not a good match for one other? Kindly let us know your thoughts in the comments section below. Keep checking back with us for the most recent information from the entertainment industry.
Our Team DCS includes 5 different writers proficient in English and research based Content Writing. We allow them and encourage them to follow the Entertainment news all day long. Our posts, listicles and even the exclusives are a result of their hard work.