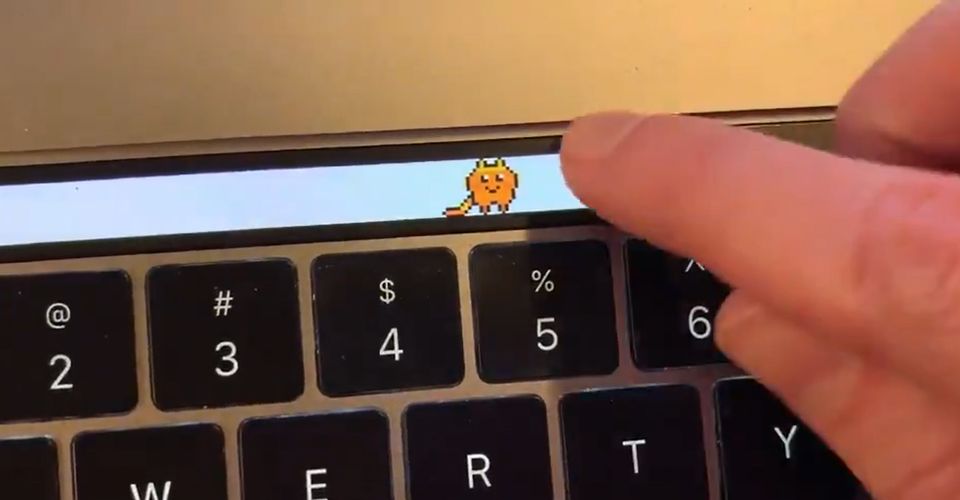 TouchBar Pet Apple : How To Add A Tamagotchi Pet To Your MacBook Touch Bar
Apple probably didn't anticipate the Touch Bar being kept as a Tamagotchi when it first added it to the MacBook Pro. Between 2016 and 2020, the Touch Bar was a feature on MacBook Pro models to make it simple for users to access features that could increase productivity. Few would disagree, though, that using it to feed and pet a cute cat is a better use of your time.
For those who don't know, tamagotchis are Japanese toys that became quite popular all over the world in the 1990s. The battery-operated gadgets, which were portable enough to be carried in a pocket or linked to a key chain, included a screen showing a tiny pet that needed attention. Players had to feed, play with, and clean up after their pets in order to keep them healthy, happy, and alive. By 2017, it is estimated that over 82 million Tamagotchis had been sold, demonstrating exactly how well-liked they were. However, this cannot be said of Apple's Touch Bar. When it was first released in 2016, users could use it to answer FaceTime calls, choose emojis, choose predictive text, edit photographs, and access website shortcuts. Despite all of this, the public's perception of the Touch Bar is incredibly divided.
If users installed Touchbar Pet, they might be more favourable. Touchbar Pet, a Tamagotchi-inspired app developed for iOS by Grace Avery, is an unofficial but no less adorable alternative. Its pet cat ambles back and forth along the Touch Bar of the MacBook Pro while munching food, having fun, napping, and going potty. Users can play ball games and use laser pointers with it, but they must take care of it.
twitter did someone want a touchbar tamagotchi? pic.twitter.com/Z44uxbOtge

— Grace (@gracecondition) November 18, 2019
How To Use The MacBook Pro Touch Bar Tamagotchi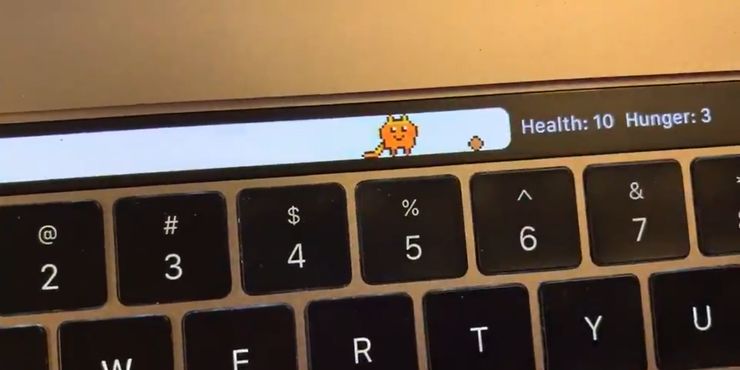 For use with macOS 10.14 or later, the Touchbar Pet can be downloaded from Avery's website. Users only need to tap the egg once to make it hatch, after which they can tap their pet to pet it, tap an open area to drop food, and tap its waste to clean it up. Swiping across an empty spot will roll a ball for the pet while a two-finger tap will play a laser pointer game with it.
The pet loses health if it is overfed, underfed, living in an unclean environment, or is left alone. By taking certain actions, such as feeding the pet when it's hungry, playing with it when it's lonely, and so on, a user can combat each of these. We can all relate to Avery's observation that the animal becomes irritable if its naps are disturbed too frequently. Although Touchbar Pet won't increase productivity, it is a funny way to use one of the MacBook Pro's most contentious features.
Touchbar Pet may, sadly, only be used by owners of earlier MacBook Pro models. The Touch Bar is absent from the 14-inch and 16-inch MacBook Pro models that Apple announced in October 2021; instead, they have physical function keys like more conventional laptops. The 13-inch M1 MacBook Pro, which Apple still offers on its website, is one of the older MacBook Pro models with a Touch Bar that is still compatible with Touchbar Pet. Although most MacBook users appear to be in favour of the move away from the Touch Bar, it also means that programmes like Touchbar Pet won't be available indefinitely.