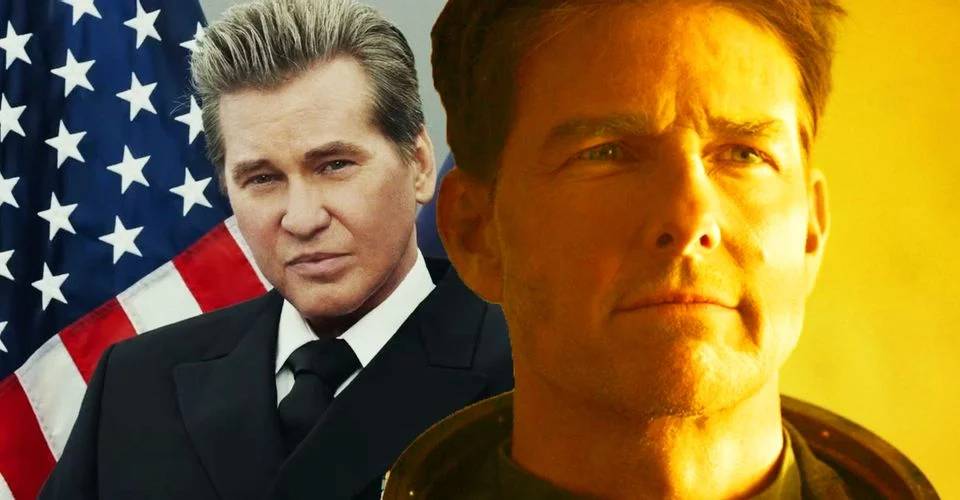 How Val Kilmer Got Emotional About Maverick/Iceman Reunion Scene
In Top Gun: Maverick, Val Kilmer opens with an emotional reunion between Iceman and Maverick. Top Gun: Maverick stars Tom Cruise as hotshot pilot Pete "Maverick" Mitchell, who is tasked with preparing a fresh group of TOPGUN grads for a risky mission in hostile territory, more than 35 years after Tony Scott's original film. The film was a huge hit with both fans and reviewers, and it was Cruise's largest box-office hit to date, grossing over $156 million in its opening weekend.
In addition to Cruise, Kilmer reprises his role as Tom "Iceman" Kazansky from the original film in Top Gun: Maverick. The original Top Gun had a big rivalry between Maverick and Iceman, with Iceman condemning Maverick's penchant for danger and disrespect for protocol. The film concludes with the two working together to beat a bunch of enemy warriors, eventually resolving their conflicts and ending with mutual respect. The pair rejoin in Top Gun: Maverick, although unlike Maverick, who remains a pilot, Iceman has risen to the rank of Admiral.
Kilmer discusses his reunion with Cruise for Top Gun: Maverick in a new interview with USA Today. The actor says he was "extremely affected" when he saw it for the first time on screen, and that he and Cruise "laughed all day" when filming the sequence. Finally, Kilmer praises his erstwhile on-screen adversary, calling Cruise "excellent and shockingly humorous!" Check out the rest of Kilmer's remark below:
"I was very moved the first time I saw it. Almost 40 years is a long time for a reunion. We laughed all day. Tom is great and surprisingly funny!!"
Just like the on-screen rivalry between Iceman and Maverick, it was widely speculated around the time of the release of the first Top Gun that Cruise and Kilmer, both rising stars in Hollywood, had a real-life conflict. While this assertion has been questioned in recent years, it is apparent that the two actors get along well today. After all, if Cruise was returning for Top Gun: Maverick, so was Kilmer.
While the aerial combat in Top Gun: Maverick will undoubtedly be the film's highlight, there are a handful of unexpectedly emotional moments as well. Kilmer and Cruise's exchanges harken back to their characters' strong bond at the end of the first Top Gun and confirm that their friendship has only gotten stronger in the 36 years that have passed between the events of the original and the events of the sequel. While the on-screen reunion of Top Gun: Maverick was emotional, Kilmer's comments show that his off-screen reunion with Cruise was equally as wonderful.