The tenth season of Vanderpump Rules, which is now running on Bravo, has witnessed a rise in ratings following two subpar seasons. Bravo has now produced a mid-season teaser for the current season, giving a preview of the explosive scenes that will still appear in the programme.
The "Scandoval" cheating controversy involving the cast of the show has prompted the release of the trailer. Reports of Tom Sandoval's affair with co-star Raquel Leviss earlier this month, along with those of his fiancée and fellow cast member Ariana Madix, rocked the world.
Vanderpump Rules Season 10 Midseason Trailer Shows Tom and Ariana's Meeting After Cheating Scandal
The episodes that were filmed after the issue became widely known at the beginning of March are first seen in the teaser. The wedding of Scheana is shown in the first clip. In their video, Everything About Her sandwich shop owners Katie and Ariana can be seen looking for a location.
The shop might open before Tom Schwartz's restaurant, Schwartz & Sandy's, worries Katie's divorced husband Tom Schwartz. The love triangle is then mentioned in the teaser when Scheana confesses to Raquel, "I was the original home wrecking whore of this gang. Lala then arrived. And here you are right now." The latter responds by giggling.
Raquel can be seen kissing Oliver Saunders and Schwartz at various times. Then, when discussing the Scandoval relationship, Scheana claims, "This is a full-blown love affair." Ariana responds, "You don't deserve one f***ing tear of mine," when Sandoval says, "I wish we both would have tried harder."
Raquel, though, asserts, "I don't f***ing regret our relationship." The cast members then appear in pictures sobbing, embracing one another, and yelling as Lisa Vanderpump declares, "You will learn how to cope with your difficulties."
The Sandoval-Raquel Affair was Exposed on March 3
Before Ariana discovered that Sandoval had been seeing Raquel for several months, they had been together for nine years. She apparently observed the two exchanging inappropriate messages and made the decision to stop their relationship.
On March 7, Sandoval wrote, "Most of all, I want to apologise to Ariana," in a post on his Instagram page. I made mistakes, I was self-centered, and I took risks that wounded someone I care about. Nobody should have to experience that agony in such a severe and public way.
"I am incredibly saddened by how it ended. Several people were harmed by the decisions I made. I behaved in a way that is inconsistent with the person I aspire to be. I'll keep thinking about and improving myself. I need to get to work. He continued, "I always have, and I always will.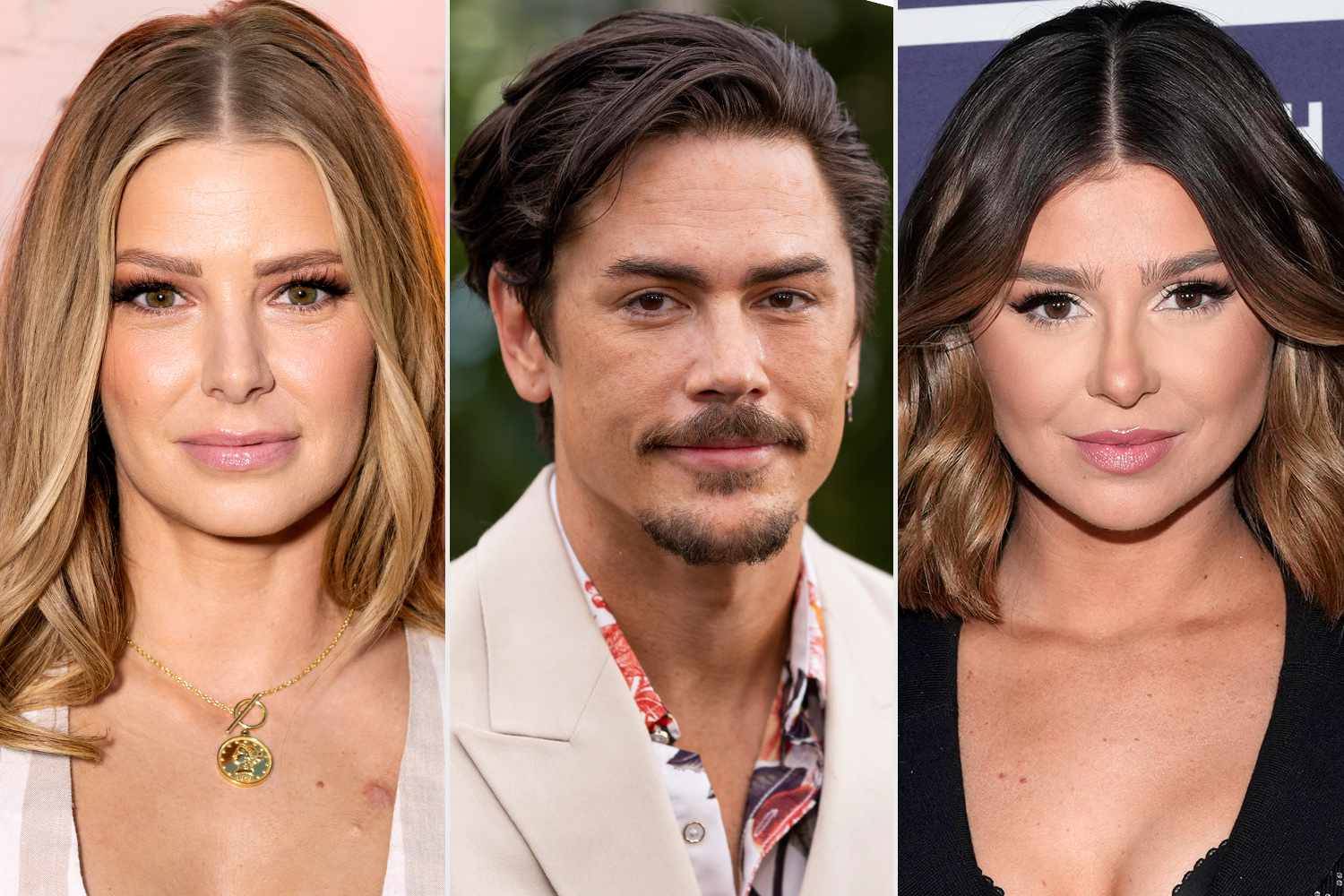 The following day, Raquel also made a statement: "I want to apologise for my acts and my choices, first and foremost to Ariana, as well as to my friends and the fans who have invested so much in our relationships. There is no defence; I must take responsibility for my conduct and I sincerely regret harming Ariana. I am not a victim.
A variation of The Real Housewives of Beverly Hills is called Vanderpump Rules. Evolution Media is the production company. Executive producers include Ken Todd, Lisa Vanderpump, Alex Baskin, Jen McClure-Metz, Joe Kingsley, Jeremiah Smith, and Natalie Neurauter.
Brave airs Vanderpump Rules every Wednesday at 9 p.m. and 8 c.
Being a binge-watcher himself, finding Content to write about comes naturally to Divesh. From Anime to Trending Netflix Series and Celebrity News, he covers every detail and always find the right sources for his research.