Dixie D'Amelio was recently taken by EMS to a hospital. According to a TMZ report, on May 18, 2023, the social media celebrity who rose to popularity on TikTok was brought to the hospital.
The 21-year-old artist was reportedly photographed by paparazzi lately in the back of an ambulance in West Hollywood, California, according to the media site. Continue reading to learn more about Dixie D'Amelio's health.
What happened to Dixie D'Amelio?
Dixie D'Amelio, the singer of One Whole Day, was recently photographed while being transported to the hospital. According to the news source TMZ, she almost passed out on Thursday and then went to the hospital.
The TikTok actress was working on May 18, 2023, in West Hollywood, according to certain insiders who spoke to the media outlet. Suddenly, she felt dizzy. An ambulance was quickly dispatched to transport her to the hospital.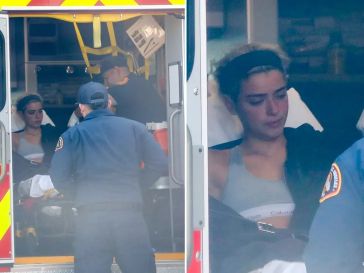 Dixie felt dizzy because, according to reports, she was dehydrated. She had IV fluid treatment shortly after. Her parents became very concerned at that point, and many even speculated that she might have had a seizure, but that was not the case. For a potential seizure, the fire brigade was called to Sunset Plaza.
Dixie D'Amelio shared a health update with her fans on Snapchat
The singer of Someone To Blame soon after gave her followers a Snapchat health update. She posted on social media to let her followers know she was feeling better and would be at the debut of her family's new shoe line.
The social media influencer appears to be in a hospital in the images she posted on Snapchat. She was pictured in a number of the images sporting a mask and having a few cables attached to her chest.
Last year, Dixie D'Amelio revealed she has been diagnosed with premenstrual dysphoric disorder
Yes, it is what you read. Dixie revealed her diagnosis of premenstrual dysphoric disorder in 2022. She discussed her health on an Instagram live in October 2022 and revealed that she has premenstrual dysphoric disorder (PMDD) after experiencing several years of health problems.
D'Amelio continued by saying that the sickness "really affects your moods and behaviour and many different parts of your life." She even reportedly took a sabbatical from social media to concentrate on her health, according to Today.
PMDD is "a severe, occasionally disabling extension of premenstrual syndrome (PMS)," according to Mayo Clinic. severe mood swings that can interfere with daily activities and harm relationships, as well as feelings of melancholy or hopelessness, tension or anxiety, severe moodiness, and overt impatience or rage, are some of the symptoms of the disorder.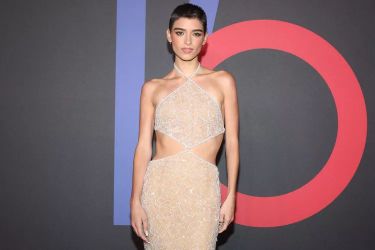 Dixie admitted, "I wasn't feeling great at the moment and wasn't really sure why. Premenstrual dysphoric disorder, or PMDD, was recently identified as my condition. It has a significant impact on many various aspects of your life, including your behaviour and feelings. I feel like until I reached the place I was in last week, I was unaware of how much it was impacting me.
She described her symptoms and added, "Until I reached the place I was in last week, I didn't realise how much it was impacting me. But it seriously interferes with my life, attitude, personality, relationships, and just plain sense of self.
The singer of Be Happy continued, "I have never been so depressed and low. And it was quite distressing not knowing what was wrong with me. My body and mind just felt out of control to me, and I had no idea what was wrong; it just seemed to come and go like a light switch. How could I go from feeling fine one day to not wanting to be here the following day was really perplexing to me.
D'Amelio claimed that although she had been battling the ailment for the past seven years, it had just lately been identified. Continuing, she said, "I'm very happy that I know what's wrong because now I can find better ways to handle my emotions."
"I'm feeling better now, and I will probably be going through the same thing next month and the month after that," the social media star stated. She continued by saying that she was currently researching PMDD.
Dixie D'Amelio prioritizes her mental health
Dixie is someone who recognises the value of both physical and mental health. She discussed mental health in March 2022 and revealed how it is a priority in her life.
It wasn't a priority for a very long time because [I thought], "I'm young, I will figure it out later," until I realised it's probably not the best idea and I'm ignoring a lot of things that can make my everyday life so much easier, the social media content creator said in a conversation with People magazine.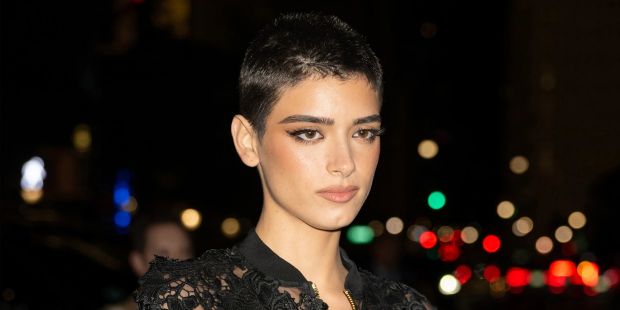 Even while I would love to work out every day and be in the best shape of my life, I don't always have the time, D'Amelio told the media outlet. I've noticed such a tremendous improvement in my life and just how I am as a person since I was able to focus on my mental health and feel better that way.
She continued, "My days are a little different from everyone else in the family because I have my regular job schedule, but then I have to go to the studio after. After a full day of filming, I head to the studio at eight o'clock and might stay there until three in the morning. I make a sincere effort to find time during my breaks.
I need to breathe, and breathing has truly aided me in all I've done, she continued. I used to think it was sort of ridiculous and a waste of time, but now it plays a significant role in my life.
We hope Dixie D'Amelio heals quickly. Your well wishes for the TikTok celebrity can be left in the space below. Keep checking back with us for the most recent information from the entertainment industry.
Our Team DCS includes 5 different writers proficient in English and research based Content Writing. We allow them and encourage them to follow the Entertainment news all day long. Our posts, listicles and even the exclusives are a result of their hard work.