"Don't be depressed!" That is, without a doubt, the most useless counsel anyone with a mental illness has ever received. People are often misinformed about mental health concerns or feel uncomfortable discussing them. As a result, those who are experiencing it are marginalized, attacked, or left to deal with it alone. Friends and family members of persons experiencing mental illness are rendered useless due to a lack of information and dialogue about mental health. For decades, mental health has been taboo in the public, but that is beginning to change. These themes have become more familiar as a result of books, television shows, and movies, which have sparked discussion. For those who are interested, we've compiled a list of Netflix movies that are now streaming and deal with mental health or mental illness in some form.
6 Balloons (2018)

'6 Balloons,' starring Dave Franco, is about a lady who finds her brother's relapsed heroin addiction. She gets in her car late at night with him and her two-year-old kid to hunt for a detox center. This video can be tedious at times, but it is worth your time because it is based on true events, and the actors ensure that you get a highly realistic experience. The film initially grabs your heart with its sweet dialogues, but as the story progresses, it takes a very dark and terrifying turn that will stay with you long after the film has ended, making you think twice about trying heroin yourself.
Basic Instinct (1992)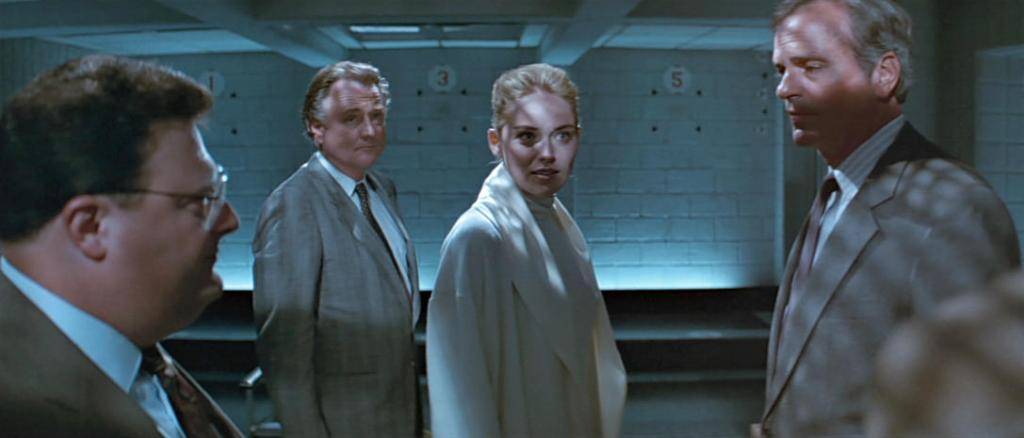 The script by Joe Eszterhas was a great hit at the box office. The plot of the film, which stars Sharone Stone as Catherine Tramell and Michael Douglas as Detective Nick Curran, follows the two as they play a cat-and-mouse game as Catherine becomes the lead suspect in a murder. The character of Catherine, who exhibits psychopathological signs, is the basis for this film's inclusion on this list. Catherine is a crime author, and the murders she is suspected of committing are based on her book's descriptions. The film is also noted for its "groundbreaking depictions of sexuality," despite the fact that it has sparked a lot of debate.
Bottom of the World (2017)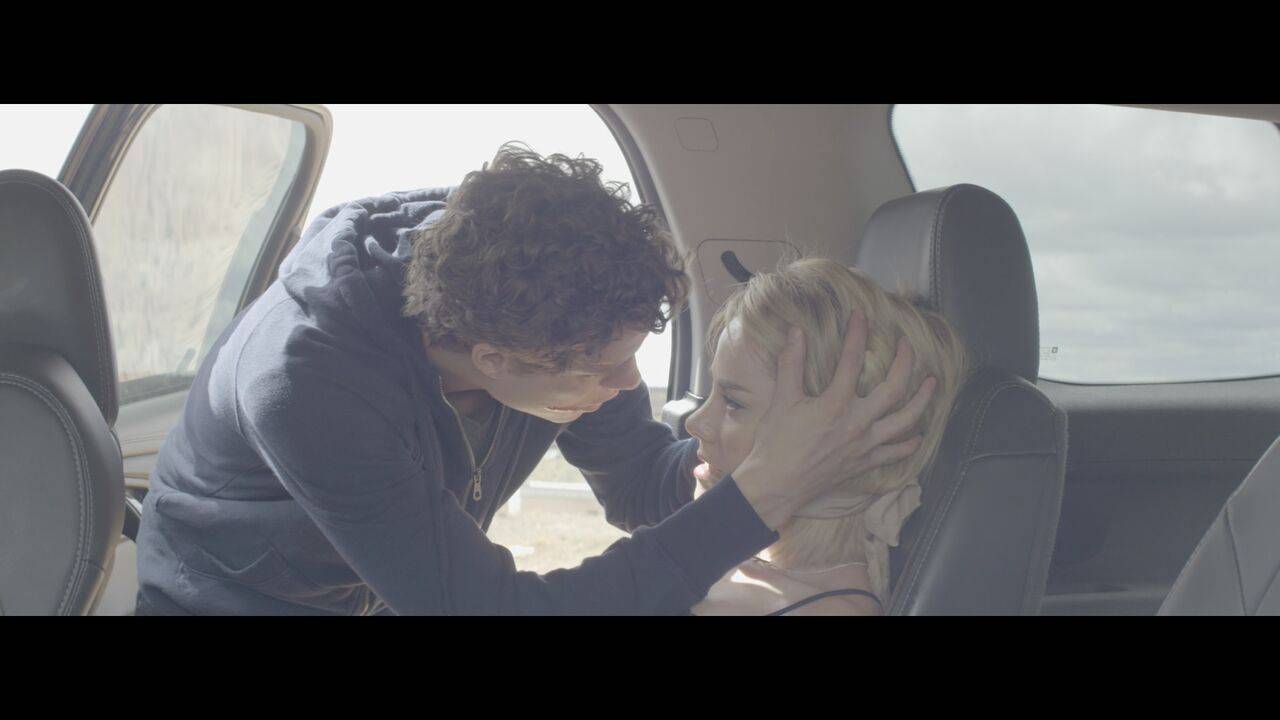 Richard Sears directed and co-produced the picture, which stars Jena Malone as Scarlett and Douglas Smith as Alex. This is a film about the mental aberrations that can occur when a person's mind is unable to comprehend or deal with the seriousness of a situation. The plot follows a young couple on their trip to Los Angeles on Route 66 when Scarlett, the girl, goes missing at a motel off the route. The film's most intriguing aspect is that, other from Scarlett, none of the characters are based on real people. If you see the movie, you'll understand what we're talking about.
Brain on Fire (2017)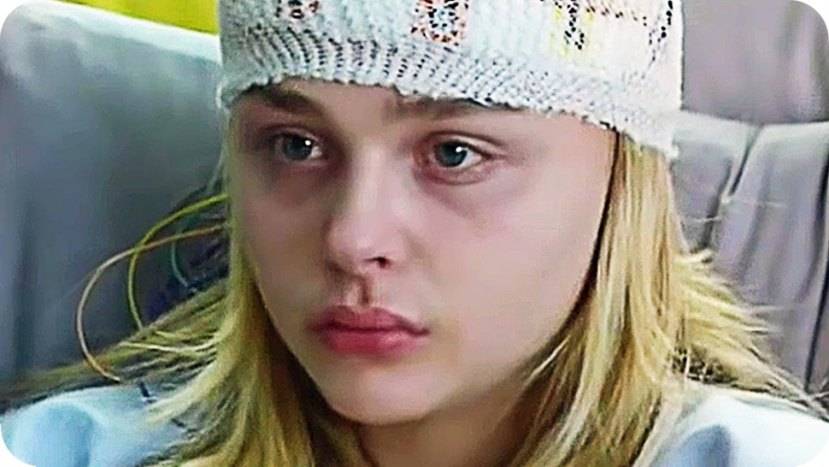 Susannah, played by Chloe Grace Moretz, is a young journalist who appears to be doing well in her work. However, one day, she is tormented by voices in her head and severe convulsions, which drive her insane. Susannah's symptoms worsen as time passes, and she descends deeper and deeper into madness. She sees a lot of physicians and waits in hospitals for hours, but most of them can't figure out what's wrong with her and even misdiagnose her condition. She finally finds a doctor who may have the answer to her problems and may be the light at the end of the tunnel after all of this chaos and bother. It's awful to witness a young kid with her entire life ahead of her afflicted with such a disease. But seeing her fight back and recover is remarkable, and her story offers us all hope.
Clinical (2017)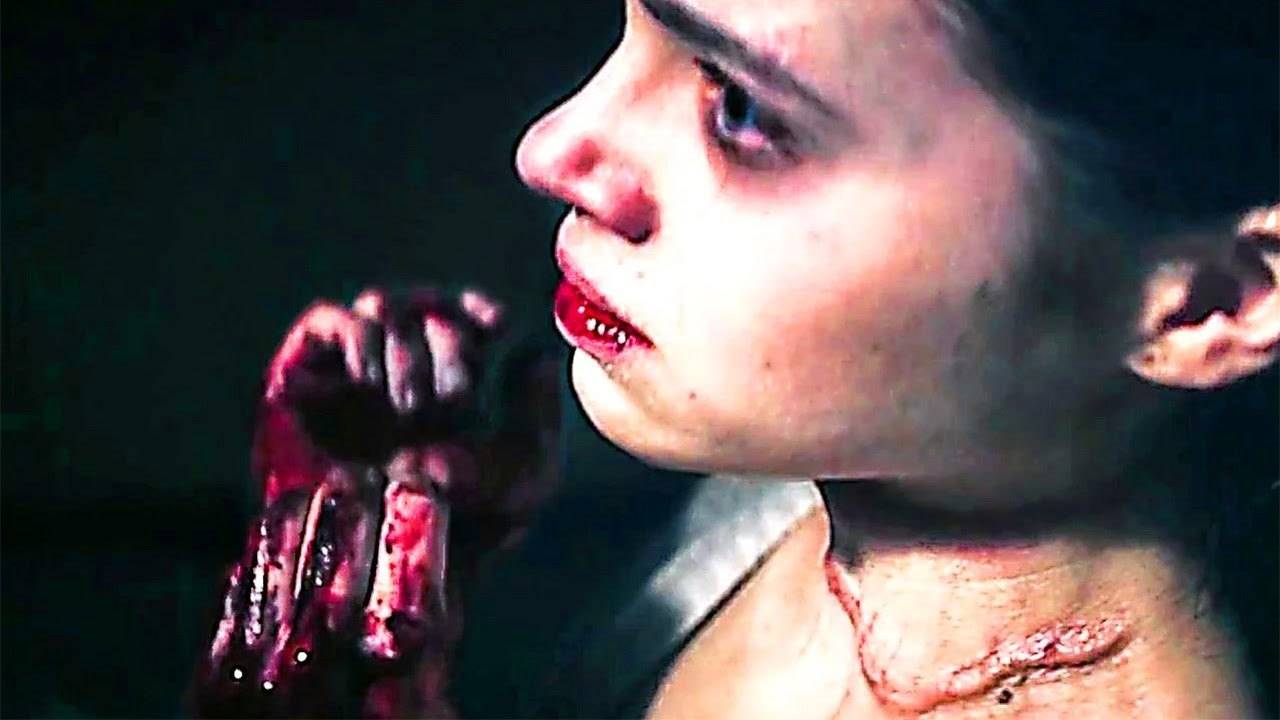 This one went a little too far with mental illness and isn't really attempting to raise awareness. 'Clinical' is a horror thriller made solely for the purpose of enjoyment. It's about a psychiatrist who gets brutally attacked by one of her female patients. This is extremely upsetting to her, so she tries to distract herself by entirely immersing herself in assisting her new patient. However, things grow much worse for the psychologist when the man who is her new patient begins to trace back his own narrative, as he may have some ties to the previous traumatic incident. The film begins off well, but then veers off into something else, leaving you wondering were you were going in the first place.
Christine (2016)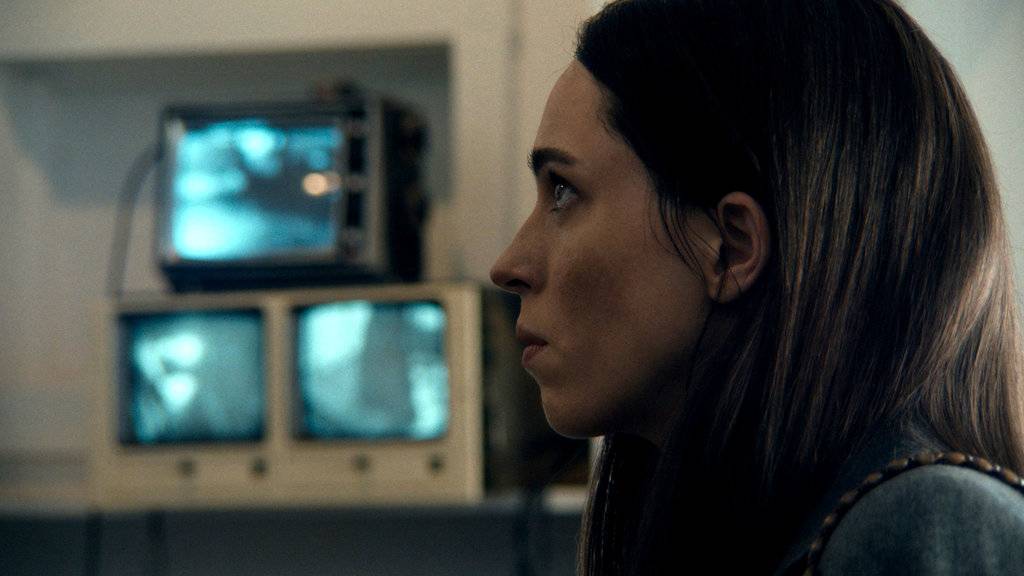 Christine Chubbuck is played by Rebecca Hall in the biographical drama about a depressed news woman. She is struggling as her personal and professional life grinds to a standstill. Christine's supervisor pushes her to acquire grittier tales in order to boost their channel's viewership, and with a possible promotion on the horizon, she gives it her best. When she receives attention from her colleague, George Ryan (Michael C. Hall), she appears hopeful, but things do not turn out as she had hoped. What she does next is the film's turning moment.
Eternal Sunshine of the Spotless Mind (2004)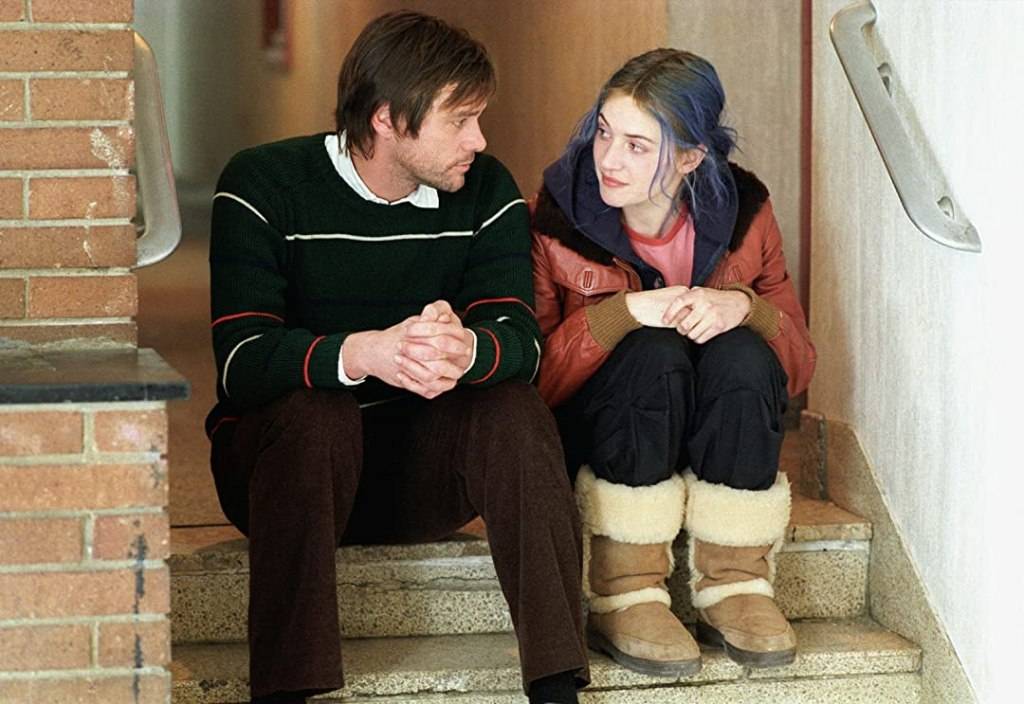 This film deals with induced lacunar amnesia, albeit it isn't strictly about mental illness. The film stars Jim Carrey (as Joel Barish) and Kate Winslet and is another gem of Charlie Kaufman's writing (as Clementine Kruczynski). The novel bounces back and forth in time between their reality and what could have been their relationship's lingering memories. They could be meeting for the first time, but according to the account, they had met before and had been together for two years. When matters between them became sour, they resolved to delete their memories of each other.
Fractured (2019)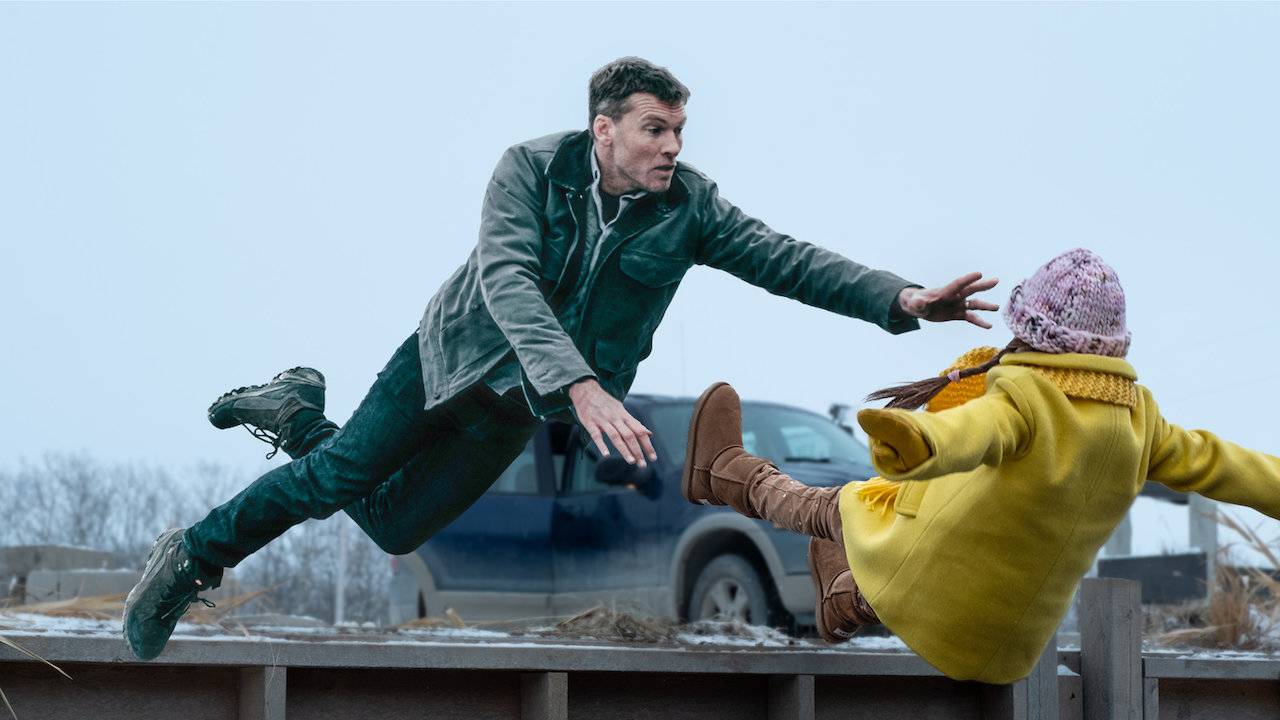 This psychological thriller, starring Sam Worthington (as Ray Monroe) and Lily Rabe (as Joanne Monroe), keeps us on the edge of our seats until the very end. On October 11, 2019, this film, directed by Brad Anderson and written by Alan B. McElroy, was published on Netflix.
The Monroe family is driving home after Thanksgiving dinner when tragedy strikes when their daughter is seriously injured. Ray and Joanne race to the local hospital, only to be separated, causing Ray to become paranoid as the hospital personnel refuses to admit his wife and daughter. This film leaves us in awe and disbelief at what the human mind can accomplish when confronted with catastrophe. To protect itself from trauma, the mind does what it does.
Horse Girl (2020)

The story follows a young woman who is swiftly sinking into a deep psychological hole, unable to tell the difference between reality and her recollections or imaginations. When she experiences a lapse in time and space, she is completely unconscious of what she does. She is finally admitted to a psychological facility due to her family's history of mental illness. The film is directed by Jeff Baena and co-written by Alison Brie (who also plays Sarah, the protagonist). It is based on Brie's own family's experiences with mental illness, particularly paranoid schizophrenia and melancholy. Allison Brie seeks to convey "how terrible it is to not be able to trust your own thoughts" in her interview with Deadline.
I'm Thinking of Ending Things (2020)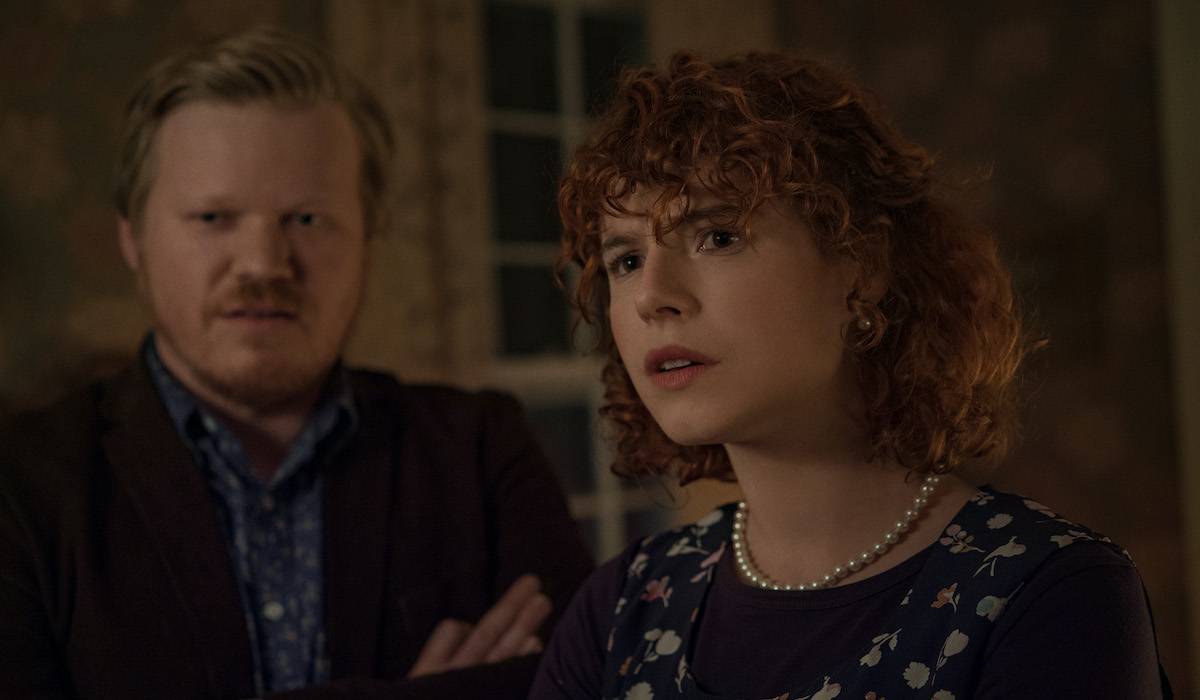 'I'm Thinking of Ending Things,' as is typical of Charlie Kaufman's style, is a film that demands your attention because the plot is not linear. A variety of dynamic aspects, such as the characters' identities, histories, and experiences, cause viewers to review their perceptions of the plot. We begin to question everything, much like the characters in the film. As Jake and the young woman (Lucy, Louisa, Lucia, Ames), Jesse Plemons and Jessie Buckley have done an outstanding job.
The plot revolves around a young couple who go to see Jake's parents and everything that occurs in between. However, distrust and self-doubt creep in early on for both the young woman and the audience. The picture is intricately produced, and keeping up with what is envisioned and what is actually happening takes work.
Nightcrawler (2014)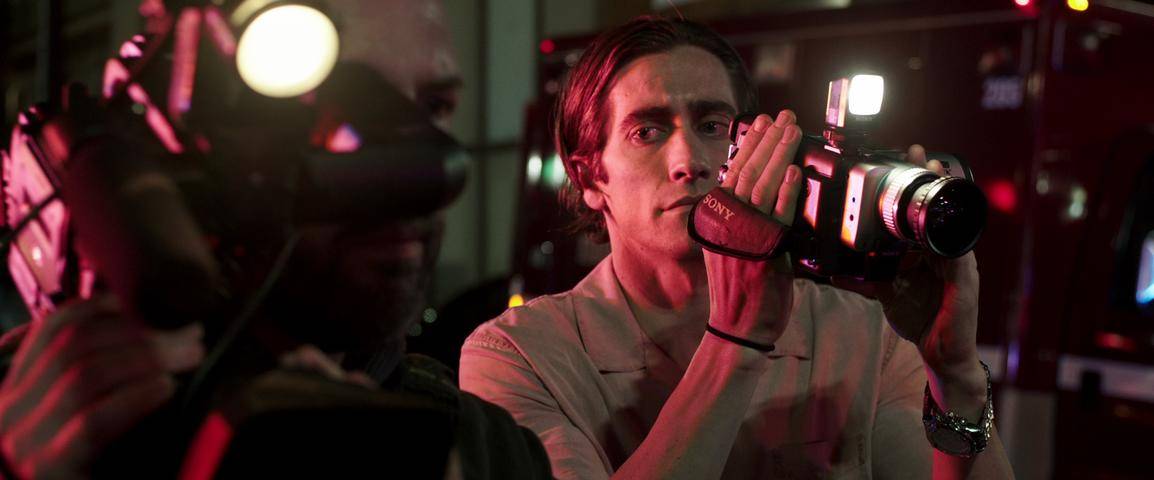 The film follows the narrative of an antihero, Louis "Lou" Bloom (Jake Gyllenhaal), who is a stringer. It is Dan Gilroy's directorial debut. He secures a position as a photographer, documenting and photographing violent crimes. His morals is questioned as an opportunist tampers with evidence in order to get "better" photographs. This film raises a number of ethical dilemmas in journalism, but it's the character of Lou who makes it an excellent choice for this list. Lou appears to have Antisocial Personality Disorder, since he displays no care for others, breaches rules, is impulsive, and exhibits no remorse after injuring others.
One Flew Over the Cuckoo's Nest (1975)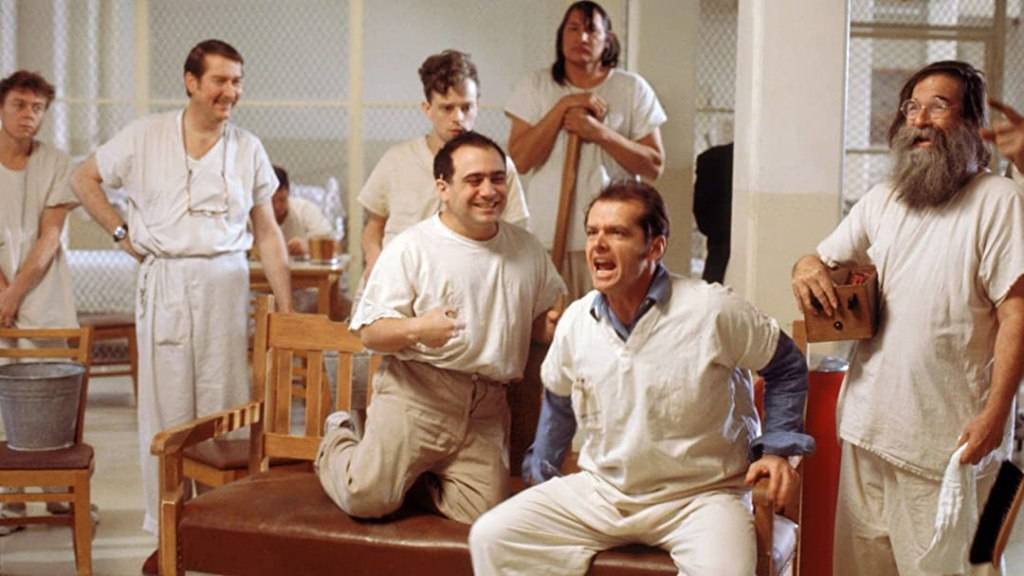 The National Film Registry has saved this award-winning film, which is considered one of the most timeless classics ever filmed. Randle McMurphy (Jack Nicholson) is a thief who pleads insanity and is committed to the Oregon State Hospital, despite not having been diagnosed with a mental condition. The result is an ego clash between McMurphy and the intimidating nurse Mildred Ratched (Louise Fletcher), who uses violent and brutal methods to "manage" the patients. Randle, fed up with his friends being "scared" into leaving or doing what they want, organizes them to fight back. This sort of uprising does not go well.
Raising Cain (1992)

A dissociative personality disorder, sometimes known as multiple personality disorder, affects Dr. Carter Nix (John Lithgow), a child psychologist. The story follows a psychologist who, exactly as his father "examined" him, exploits his own daughter for trials and additional research. Cain, Margo, and Josh are Carter's alternate identities. Cain is a thug, Josh is a shy 7-year-old, and Margo goes to great lengths to protect the other personas. Carter and Cain murder young women in order to take their children to Dr. Nix Sr(father) .'s Carter's immoral research. Will Carter's wife, Jenny (Lolita Davidovich), be able to save their daughter Amy (Amanda Pombo)?
Silver Linings Playbook (2012)

After a weird breakdown, Pat Solitano (Bradley Cooper) ends placed in a mental facility. He is eventually released and returns to his parents, where he plans to reunite with his ex-wife. But he is far from normal, and he still has mental breakdowns from time to time. Then he meets Tiffany (Jennifer Lawrence), who has gone through the same trauma as him after losing a loved one. Things become extremely tricky as the two begin to spend more time together.
This film not only focuses on the two main protagonists' mental illnesses, but also on the mental illnesses of everyone around them, including the psychologist who has been counseling Pat all along. It demonstrates that mental illness is relatively widespread among adults in today's world, which is filled with a variety of stresses. Overall, the film features a terrific cast and a decent storyline that focuses primarily on the romance between the two characters while also showing the mental diseases that exist in practically everyone.
Strange Voices (1987)

This film depicts a person's entire journey with schizophrenia, from diagnosis to prognosis. It depicts a person's struggle to come to grips with the realization that they have the disorder. The film follows the family's journey from denial to animosity to acceptance of Nicole's (Nancy McKeon) mental health condition. It also sheds light on an individual's decision to accept or refuse therapy, as well as the implications for them and others who care for them. It's a heartbreaking journey to acceptance for those looking for Nicole, as it puts their patience, resilience, and presence of mind to the test. The treatment's implications also draw attention to how mental health issues have been addressed in the past and whether we are currently confronted with comparable dilemmas and concerns.
The Perks of Being a Wallflower (2012)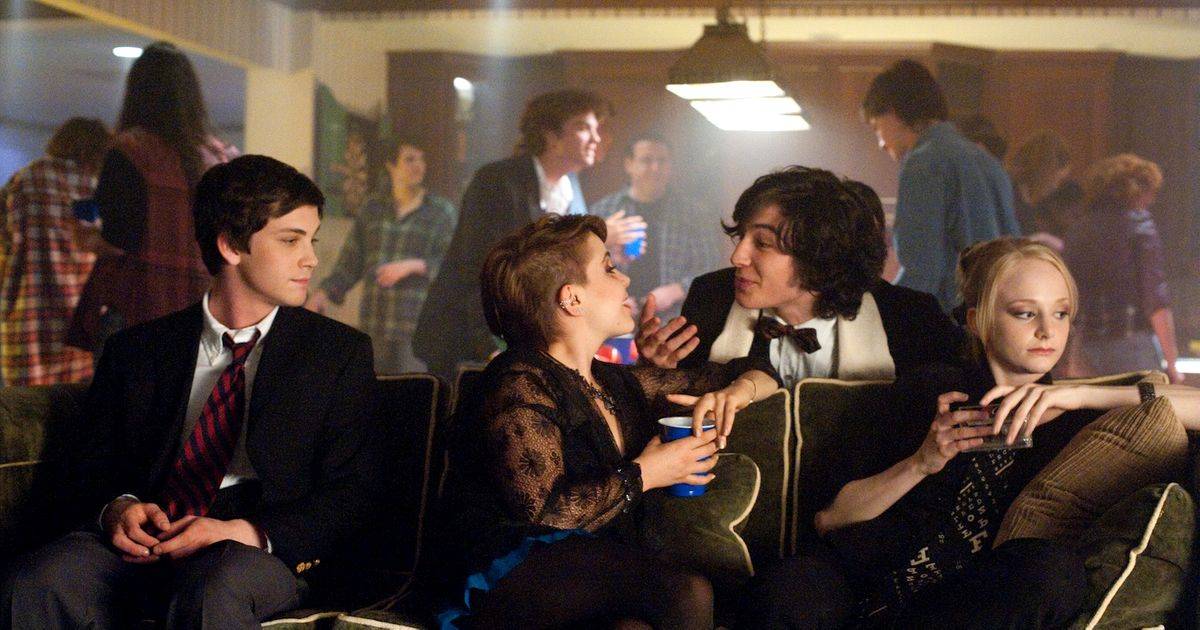 This is the story of Charlie (Logan Lerman), a quiet young guy who is going through a difficult time in his life after his best buddy commits suicide. He meets two free-spirited seniors, Sam (Emma Watson) and Patrick (Ezra Miller), who offer him a different perspective on life. He has memories of an abusive upbringing that are triggered in moments of intimacy with Sam, just when he is finally thrilled to be moving on in all parts of his life. 'The Perks of Being a Wallflower' carefully addresses the problem of overcoming past traumas and the need of interpersonal ties in the healing process.
To the Bone (2017)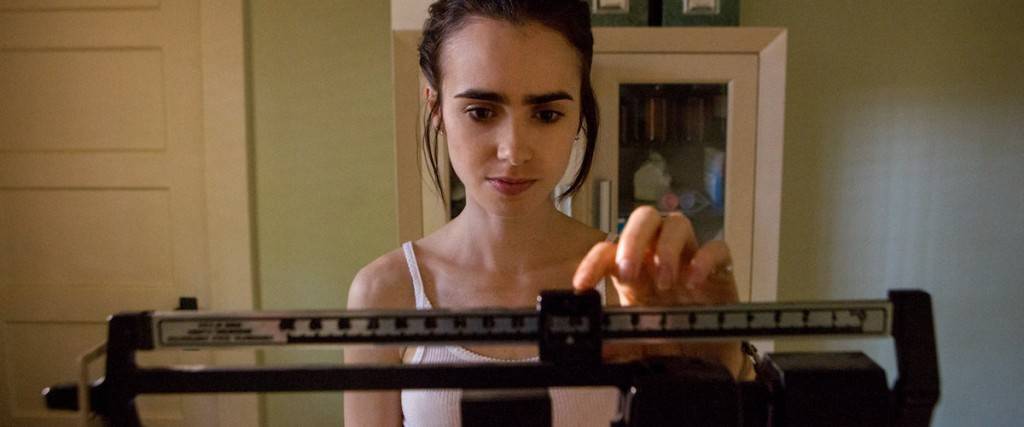 'To the Bone' follows the lives of Ellen, a 20-year-old woman who suffers from anorexia. What appears to be a physical ailment. Anorexia is a serious mental illness that can lead to death. Ellen spends the most of her adolescent years switching from one recovery program to the next, but none of them seem to work for her, and she continues to lose weight. Finally, she comes to a youth home that uses alternative methods to help those who are affected by this. Ellen is taken aback by the facility's regulations, and she must now find a method to deal with her eating disorder while also accepting herself as she is. In its brief runtime, the film can only provide a glimpse of the situation, but it does make you aware of what individuals around you may be going through, and that is enough.
Our Team DCS includes 5 different writers proficient in English and research based Content Writing. We allow them and encourage them to follow the Entertainment news all day long. Our posts, listicles and even the exclusives are a result of their hard work.