The sixth episode of season 10 of Hallmark's "When Calls the Heart," titled "The Heart of the Problem," shows how people of Hope Valley gradually come to realise that a little amount of heart can fix any situation. The kids come to Lucas and Elizabeth for help since they are, on the one hand, at odds with the tourists in town for access to the hot springs. Lee and Rosemary's friends are concerned for Rosemary as she struggles with difficult recollections of her mother.
To lighten the mood, the Canfields get ready to host a community event, which has a number of intriguing and unexpected results. Furthermore, Madeline seems to be concealing some sinister truths, despite Bill's unusual affinity to her. Many of you may be curious to find out whether the residents of Hope Valley eventually find what their hearts desire with all that is going on in their lives. Then, here is all the information you require about "When Calls the Heart" season 10 episode 6! Spoilers follow.
When Calls the Heart Season 10 Episode 6 Recap
When the tourists decline to share the hot springs with them, Allie, Angela, Cooper, and Toby become discouraged in "The Heart of the Problem." The Coulters are still considering names for their newborn girl in the meanwhile, but Lee's odd proposals do not amuse his wife. After Bill sells her his land, Madeline surprisingly exhibits signs of urgency. When he gives her the sales deed and offers to fix the house, she insists on having the paperwork reviewed by the solicitors for her late husband.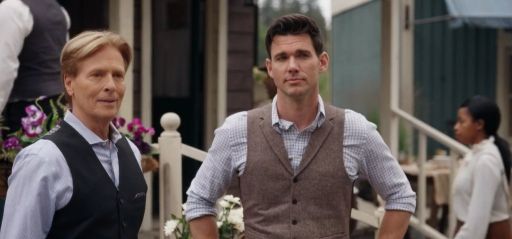 When Nathan travels to Eagle Creek, a nearby town, he is astounded to see it in the same sorry state as Harry, the young robber, had described. The latter claims that his father's farmland was abruptly purchased by Union City Holdings officials one day. The town's water inexplicably dried up soon after, causing a major economic crisis and the preacher to leave Eagle Creek. Madeline overhears Nathan and Harry's chat without their knowledge and acts as if she knows something about it.
Minnie and Joseph donate to the neighbourhood by holding a BBQ feast that honours their St. Louis culture thanks to the cafe's respectable revenues. Not only that, but they also host an enjoyable contest to determine whose family's sauce recipe is the finest. Henry gladly accepts Joseph's invitation when he goes to send it, and to everyone's delight, he really shows there. Because of Bill's growing affinity for Madeline, Nathan concludes that the mayor likes the woman. He therefore counsels him to let go of his fears and give his emotions a chance.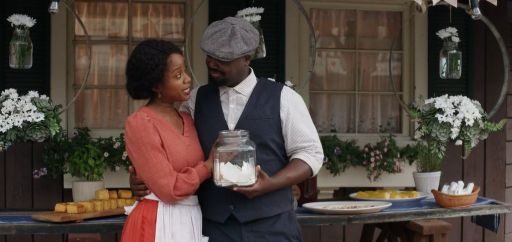 In response, Bill invites Madeline and Jamie to the barbeque supper with him, but she acts aloof at the last minute. Additionally, she abruptly informs her son that they must return home despite his request to stay in Hope Valley, despite having bought the land she desired. But to Jamie and Bill's joy, Madeline appears to have a change of heart and eventually shows up to the neighbourhood gathering. Unexpectedly, Nathan also finds the guts to approach Faith and invite her to dance, which she gladly does. As anticipated, everyone gets along better than ever thanks to Minnie and Joseph's BBQ supper success.
When Calls the Heart Season 10 Episode 6 Ending: What Happened to Rosemary's Mother?
Despite having her newborn daughter to complete her hands and heart, Rosemary appears disoriented and lost. Additionally, she is surprised and hurries out of the Mercantile when she arrives and hears a particular tune playing while looking through the music boxes. Elizabeth picks up on this right away and concerns for Rosemary's mental health because she thinks that she might be struggling with the ideas she doesn't voice. The new mother, however, is unable to hold it together any longer and sobs in front of Faith during a routine exam.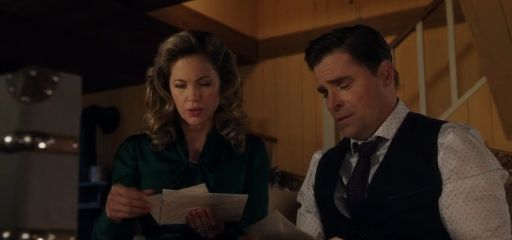 Rosemary admits to Faith that she misses her mother Goldy terribly, who departed when she was only five years old. She never had the chance to get to know her, and when she turned 18 she found out her mother had died. As a result, Rosemary is continuously puzzled as to why her mother abandoned her without saying goodbye and why she has such a strong yen for someone she hardly knows. Then Faith advises that she should hunt for a memory or something associated with her mother in order to find comfort as she is grieving over her passing.
Elizabeth and Lee are concerned about Rosemary's mounting tension as she anxiously searches for a mother-related object to console her. Fortunately, he shows some awareness and questions Joseph about a trunk he had previously requested him to throw away. The box, which actually belonged to Rosemary's mother, has, incidentally, been kept by the pastor. When Lee brings it back and pushes his wife to open it, she finally finds the solace she craves among her mother's letters and old photographs.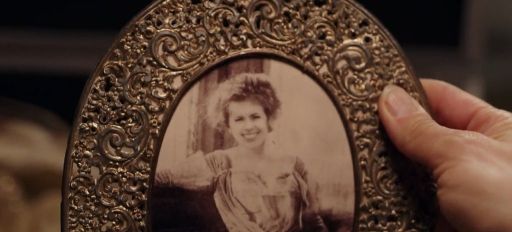 Later, Rosemary tells Elizabeth about her background. Her parents divorced when she was five, and because there were no legal protections, her father was given custody. Her mother was forced to stay away from her daughter against her will because she was no longer permitted to see her. She continued to write Rosemary a letter on each of her birthdays until she passed away, but her father never gave her the letter in order to save her the emotional pain.
Thankfully, Rosemary discovers as she reads the letters that her mother adored her and never left her. She consequently finds comfort and support in her mother's words and possessions and feels better right away. Marigold Elizabeth Coulter, also known as Goldy, is the name Rosemary and Lee give to their daughter in remembrance of their mother. Even reading a letter to the infant, she expresses her desire to be closer to her mother than ever.
Do the Tourists Agree to the Kids' Proposal?
Allie, Cooper, Angela, and Toby feel hemmed in by the town's tourists because they think the visitors frequently dominate the hot springs, making it impossible for them to enjoy the location. The children believe they have a right to visit the hot springs because they are the ones who first found them, but the majority of the adult tourists, particularly Mr. Mitchell, are adamantly opposed to their presence. Elizabeth tries to assist her students when she notices that they are in difficulty, and even Lucas offers his assistance.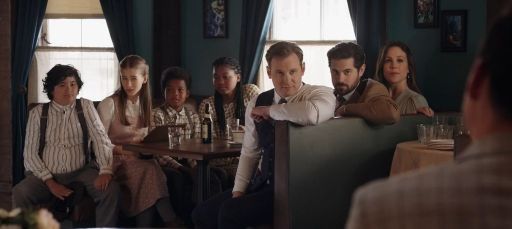 Lucas advises the kids to find a middle ground with the tourists by finding out what they are ready to give up in exchange for letting the kids spend some time at the pools. The youngsters initially propose designating one of the two pools for them, but none of the tourists are in favour of the suggestion. Allie and her friends are prepared to give up because, regrettably, their efforts are futile.
Suddenly, Mike has an odd idea and decides to offer the visitors alternative physical pursuits, such as athletics and callisthenics, to give them something to do besides visit the hot springs. Mr. Mitchell, who has been appointed as the tourists' representative, is surprised when the kids offer this to him. By engaging in the games at the Canfields' BBQ celebration, the tourists are even more amazed. The kids feel successful in their campaign since they are given two hours each day just for them to enjoy the hot springs.