American thriller Wild Indian, directed and written by Lyle Mitchell Corbine, was released in 2021. Following its international premiere at the Sundance Film Festival on January 30, 2021, the movie was finally released on September 3, 2021. Two Ojibwe men are the centre of Wild Indian as they work to move past their history.
The movie has different ratings depending on the platform. Additionally, the movie received help from the Sundance Institute's Writers and Directors lab. Hulu and Amazon Prime Video currently offer Wild Indian.
The movie stars Joel Michaely as Jonathan, Kate Bosworth as Greta Peterson, Jenna Leigh Green as Ivy, Lisa Gromarty as Cammy, Scott Haze as Father Daniels, and Michael Greyeyes as Makwa (aka Michael Peterson).
The Cast of Wild Indian
Positive reviews were given to the movie, which also earned the lead actor Michael Greyeyes a nomination for the Gotham Independent Film Award (2021) for Outstanding Performance in a New Series. Director Lyle Mitchell Corbine discussed the movie and explained that as an Ojibwe from Wisconsin, he wanted to convey the tales of Native Americans from the area.
The movie also shows how a person's deeds can follow them around forever. The movie received four Independent Spirit Award nominations. Later, Vertical Entertainment acquired the film's rights and gave it a North American release.
Wild Indian 2021 Ending Explained
The first scene of Wild Indian features a Native American hunting in the woods who appears to have smallpox. The setting changes to 1988 Wisconsin, when a little boy named Makwa is being bullied at school and has violent parents. He only has one friend amid all of this, his cousin Teddo.
Makwa has a crush on a student at his school who appears to adore James, a different student. He envies him because of that.
Teddo and Makwa go shooting one day while Teddo is using his father's firearm. After returning home, his father hits him again, setting him off, and he makes the decision to kill him. He grabs a knife and rushes to his father's room with the intention of killing him, but his mother, who is not aware of the situation, interrupts him.
The following day, Teddo and Makwa went shooting once more. He continued to be furious over his father's mistreatment, and in that fury, he raised the gun and prepared to shoot Teddo. As soon as he regains consciousness, he lowers the gun but notices James strolling by the forest. He shoots him in the head after cautiously aiming the weapon at him.
Teddo begins to flee and hide for his life out of fear. Makwa persuades him, nonetheless, to keep it a secret and not tell anyone because doing so would be problematic for them both. They return to their daily life, where Makwa continues to experience father abuse and school bullying.
Makwa Becomes Michael Peterson
In 2019, the story cuts to an adult Makwa, now going by the name Michael Peterson. Greta is his wife, and Francis is their son. He seemed to have moved on from his previous life and begun a new one in a different city. Greta tells him about her pregnancy, and he expresses his happiness.
While Teddo in Wisconsin has spent the last 30 years in and out of prison as a result of his offences involving narcotics and physical attacks, Makwa has established a wonderful life for himself. He relocates to his sister's home after being released from prison. When he inquires about Makwa, his sister informs him that he left for one of the ports and never came back.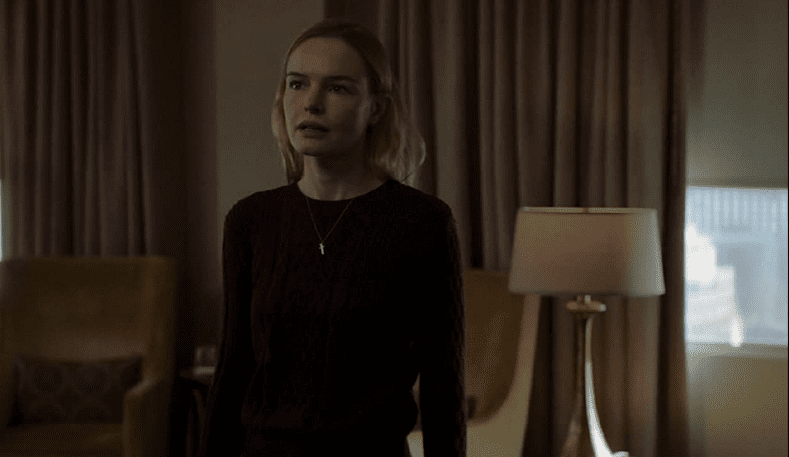 He finds James' mother Lisa and tells her everything that transpired with James after returning with some cash and a gun. He goes to Vista Makwa and California. Makwa is delighted to see him and welcomes him inside the apartment, but Teddo pulls a fast one and reveals that he told Lisa everything. He shoots him once in the arm after which he places the weapon on the kitchen counter. He is shot multiple times by Make after he takes up the weapon.
He tells the police it was self-defense and, according to his attorney, he will get away with it; nevertheless, he might have to answer to charges in Wisconsin. Lisa opposes his request to drop the charges when he meets her.
Makwa Escapes Wisconsin For Real
When asked where he was on the day of James' passing, he replies that he can't recall since it was so long ago. He was let go from the case and ran into Cammy as he was leaving. Before leaving Wisconsin, he removes a bullet shell from his pocket and throws it.
Make returns to California and is given a promotion. Greta sees his injured arm when he returns. Later, he visits the beach by himself to observe the waves. The Native American with smallpox is seen returning from his hunt as the action cuts back to him. Makwa sobs on the beach in the final scene.
The Ending
Many people were left wondering what actually transpired in the movie's ending and how it related to the overall plot. The movie is set in Wisconsin and centres on the lives of two Ojibwe men whose paths diverge following an incident.
Wisconsin-native Lyle Mitchell Corbine, who grew up in an Ojibwe community, stated that he wanted to create a movie that was based on the American Indian Country he knew and experienced growing up.
He claimed that the movie was relatable to Native Americans, and when they saw it, they could all identify with Makwa since they all knew someone who was similar to him.
He claimed that the tales he had heard from his tribe served as the idea for his description of the man in the woods. The tales described how a man would flee into the woods after contracting a disease so that he wouldn't spread it to his family and the rest of the tribe. After recovering, the man returns.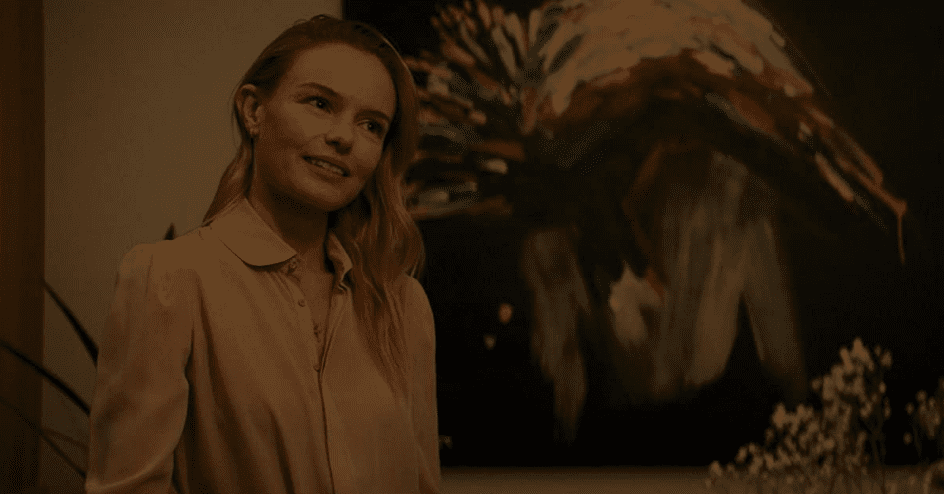 The tribal native American is seen wandering into the woods and his wife passing away at his home in the scenario. At the conclusion of the movie, he returns home, but if he doesn't get better, he never returns.
These two Ojibwe man sequences could provide an explanation for the movie's climax. Due to the harassment and abuse, Makwa may have always wanted to leave Wisconsin. As a result, she may have chosen to leave and start over somewhere. However, after killing James, it left an illness-like mark inside of him. After that, he left Wisconsin and moved to California, where he began a new life, but he continued to carry the illness with him in the shape of the bullet shell.
Up until he ran into Teddo again, it was kept within of him. He kills Teddo there after losing the ability to control himself. Perhaps this was the turning point in his life, when he made sure no one knew what he had done 30 years prior.
He then returns to Wisconsin and provides additional proof. In the end, he leaves the shell there, completing it forever, and returns to his life in California. But the final scene has him sobbing on a beach. It might suggest that he was still ill and that was why he was unable to return home to his family even after all that.
Some even contend that Teddo purposefully missed the target by poisoning the bullet before to shooting it. The final shot depicts him sobbing as he enters the afterlife after succumbing to the poison.
Wild Indian's acting and direction have drawn accolades. The director has clarified that he wasn't representing a community in the movie, but rather a man, in response to criticism that the movie didn't accurately depict Native Americans.
The movie is a standalone, and neither the director nor the production company have made any statements regarding a sequel. Hulu and Amazon Prime Video both have Wild Indian available.
Our Team DCS includes 5 different writers proficient in English and research based Content Writing. We allow them and encourage them to follow the Entertainment news all day long. Our posts, listicles and even the exclusives are a result of their hard work.