It's time to reflect on the films that were released in 2022 as the year draws to a close. There were also a lot of movies that were distributed straight on streaming services, even though many of them had exclusive theatre releases, something we hadn't seen in a while since the Covid pandemic. The year was jam-packed with new shows to watch from the cosy, familiar comfort of our homes thanks to HBO Max, Disney+, AppleTV+, Hulu, Amazon Prime Video, and Paramount+. Netflix continues to offer a wide variety of original films and TV shows, some good and some awful. We're here to discuss the undesirable ones.
It's important to note that several of the films listed below have received countless numbers of viewers. But that doesn't imply that people enjoyed them. While some viewers probably found enjoyment in these films, there is such a thing as "hate-watching," and the consensus among both spectators and critics was overwhelmingly unfavourable.
A remake of a well-known book, a new entry in a beloved franchise, and a follow-up to a forgettable adolescent comedy are among the worst Netflix movies of the year. They're here to remind us that Netflix doesn't have a perfect record; with the incredible variety of content they produce, there are sure to be some films that completely fall flat. Even so, you should still watch them. All of us occasionally need a movie to laugh at while doing chores, catching up with friends, or browsing Instagram.
The worst Netflix movies of 2022, please.
THE WORST NETFLIX MOVIES OF 2022
All of the movies that Netflix distributes each year can't possibly be classics.
Marmaduke

From Brad Anderson's endearing newspaper comic strip, we've come a long way. Marmaduke from this year serves as a timely reminder that Hollywood has no problem recycling great series until they're reduced to an indistinguishable jumble of fart jokes and viral TikTok moments. You didn't like the 2010 Marmaduke adaptation with Owen Wilson as the title Great Dane? This one is somehow even worse. Do yourself a favour and get your kid to watch The Sea Beast on Netflix instead, which is a considerably better animated production.
Me Time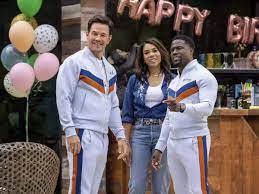 Me Time by John Hamberg clearly didn't win over many critics, as evidenced by its current Rotten Tomatoes rating of 6%. Kevin Hart and Mark Wahlberg struggle through crude gags and absurd antics and are rendered useless by the content, which is incredibly stupid. Hart portrays Sonny, a stressed-out stay-at-home father who occasionally finds some "me time" while his wife and children are abroad. He soon becomes bored and decides to attend his old friend Huck's (Walhberg) yearly birthday party, a choice that almost completely changes his life. You shouldn't waste your time watching Me Time, believe me. That's all there is to it.
Persuasion
The refreshingly contemporary period drama Emma, which is also based on a novel by Jane Austen, clearly served as a major influence on the development of Persuasion. Additionally, it seeks to replicate the wall-breaking energy of Phoebe Waller-Fleabag. Bridge's But regrettably, this adaptation of the well-known novel stumbles badly on its petticoat-covered rump. Dakota Johnson does her hardest to capture the complexity of the source material as the clever, troubled Anne Elliot, but her efforts are in vain. There is no way in the world Anne Elliot should be saying to the camera, "I'm single and thriving," followed by a montage of her drinking red wine and sobbing in the bathtub. What did our civilization do to earn this?
Purple Hearts
The slow-burning romance between Cassie (Sofia Carson), an aspiring singer with Type I diabetes, and Luke (a former junkie turned Marine), is the subject of the Netflix romantic drama Purple Hearts (Nicholas Galatzine). To profit from the military advantages, the two strangers decide to get married. Cassie will get much-needed healthcare, and Luke will earn more money. It's The Proposal crossed with Dear John. The main issue with Purple Hearts is that it uses false, and even harmful stereotypes to attempt to address genuine issues. It had the ability to provide frank analysis of the many people who believe that the system has failed them, but instead it stuck to tired clichés. It's important to note that this film received 23.41 million viewing hours per week while ranking in the top 10 on Netflix for 28 days. Evidently, some folks found it enjoyable. It's not the worst Netflix film of the year, but it's simple to understand why it offended so many people.
Senior Year
Over 167 million viewing hours were logged by Senior Year during its six-week stay in the top 10 movies on Netflix. However, a film need not be enjoyable for this to occur; occasionally, the most repulsive material is that which is difficult to avoid. Steph Conway, a high school cheerleader who is portrayed by Rebel Wilson, awakens from a 20-year coma to discover that she is now 37 years old. She is adamant on going back to high school and winning prom queen, but she discovers that since Gen Z was born, the definition of "cool" has altered. Look, Rebel Wilson is amusing in pretty much everything she does, so it's difficult to discount her comedic skills in this situation. However, the smiles are few and far between, and the trite advice to "be yourself" doesn't really ring true.
Spiderhead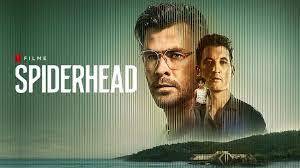 Science fiction films adapted from short stories can work well; two excellent examples are Paul Verhoeven's Total Recall and Denis Villeneuve's Arrival. However, they can also be exceedingly challenging to complete, like in the case of Spiderhead. Convict Jeff (Miles Teller), under the supervision of guard Steve Abnesti, begins to doubt his own reality in this futuristic prison where inmates can reduce their sentences by agreeing to participate in chemical tests (Chris Hemsworth). It unfolds like a full-length, B-grade Black Mirror episode that falls short of the potential of its A-list actors or its powerful source material.
Tall Girl 2
She has returned and has grown taller than before. That would be the tall chick. Even though she goes by the name Jodi (Ava Michelle), her height of 6 feet 1 inch is far more significant. Quite basically, it's the only thing going against her, thus it's incredibly crucial to the sequel's plot. Jodi is extremely well-liked, in a relationship with her closest friend Jack Dunkleman (Griffin Gluck), and she recently won the lead role in the school musical. That is a challenge because Jodi's inner critic is telling her that she is unworthy. She's too tall, that's why! This film contains a message about overcoming anxieties and having confidence in oneself. But how do you make us care about a protagonist whose only obstacle is her own ideals of perfection? That's a big ask.
Texas Chainsaw Massacre
The ninth Texas Chainsaw Massacre film, Texas Chainsaw Massacre, from Netflix, fits well in with the franchise's overall trend of steadily deteriorating quality. The movie by David Blue Garcia is set decades after the original, and Leatherface is being chased by a furious victim of one of his earlier crimes as he targets a fresh group of young people. The movie received negative reviews from certain critics due to its 83-minute duration and lack of suspense. It's probably a good idea to put the Texas Chainsaw Massacre behind you during a year with so many original horror concepts, as those in Nope and X.
The Bubble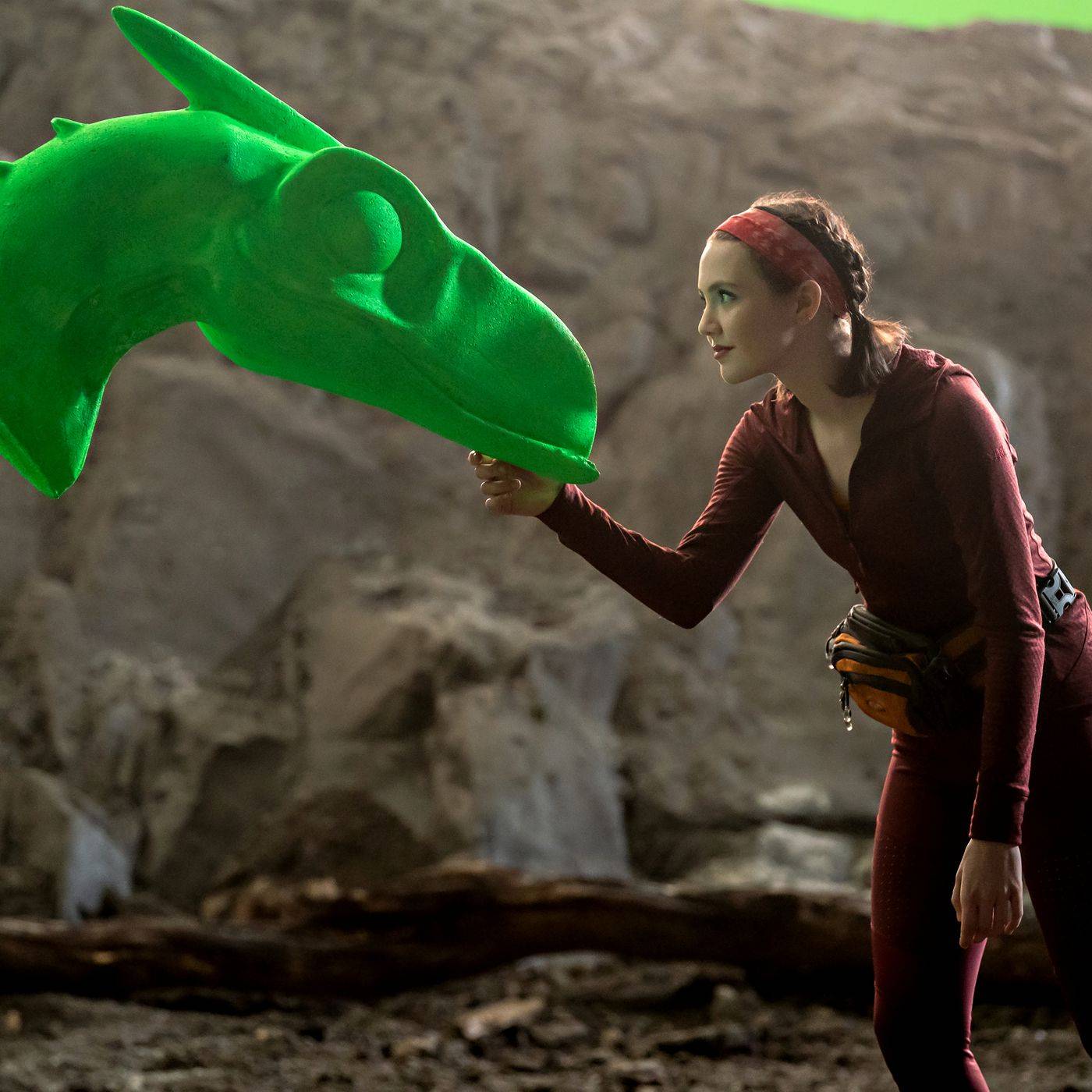 Judd Apatow has demonstrated that he understands the ins and outs of the entertainment world well enough to make fun of it through his work on The Larry Sanders Show and his own Netflix series Love. The Bubble, which centres on the creation of an expensive action movie amid the Covid-19 outbreak, ought to be far funnier than it is. The Bubble couldn't overcome its convoluted, tired plot despite having a strong ensemble cast that includes Karen Gillan, Fred Armisen, and Apatow's own daughter Iris. True Apatow devotees will probably still watch this film, although few would consider it to be among his greatest.
The Royal Treatment
A few years ago, Netflix started producing the same types of sentimental, sugary romantic movies that were previously only available on cable. This is known as the "Hallmark genre." The Royal Treatment is just horrible, unlike other of them that are "so bad it's good." Izzy, a hair stylist played by Laura Marano, thrills at the chance to work at Prince Thomas' (Mena Massoud) wedding. Until she develops affections for the prince, that is. Without even seeing the film, you can probably already guess how it will finish, which may make you feel relieved or make you want to vomit.
Being a binge-watcher himself, finding Content to write about comes naturally to Divesh. From Anime to Trending Netflix Series and Celebrity News, he covers every detail and always find the right sources for his research.