Xavier López, a beloved comedian and television legend best known to viewers as "Chabelo," has passed away. The Mexican comedian passed away on Saturday at the age of 88.
The social networking website Twitter broke the sad news of Xavier López's passing. To learn the reason for the legendary comic's passing, keep scrolling.
What was the cause behind the death of Xavier López?
Xavier López Rodrguez, better known by his fans as "Chabelo," was a Mexican actor, comedian, television host, and singer of children's music. He passed away as a result of "abdominal complications." He was 88 years old when he passed away. He was one of the final movie icons from Mexico's Golden Age.
This morning, a statement that read, "This is a very sad morning, Xavier López, Chabelo, father, brother, and husband has left us suddenly, due to abdominal complications," was posted on the popular children's comic's official Twitter page.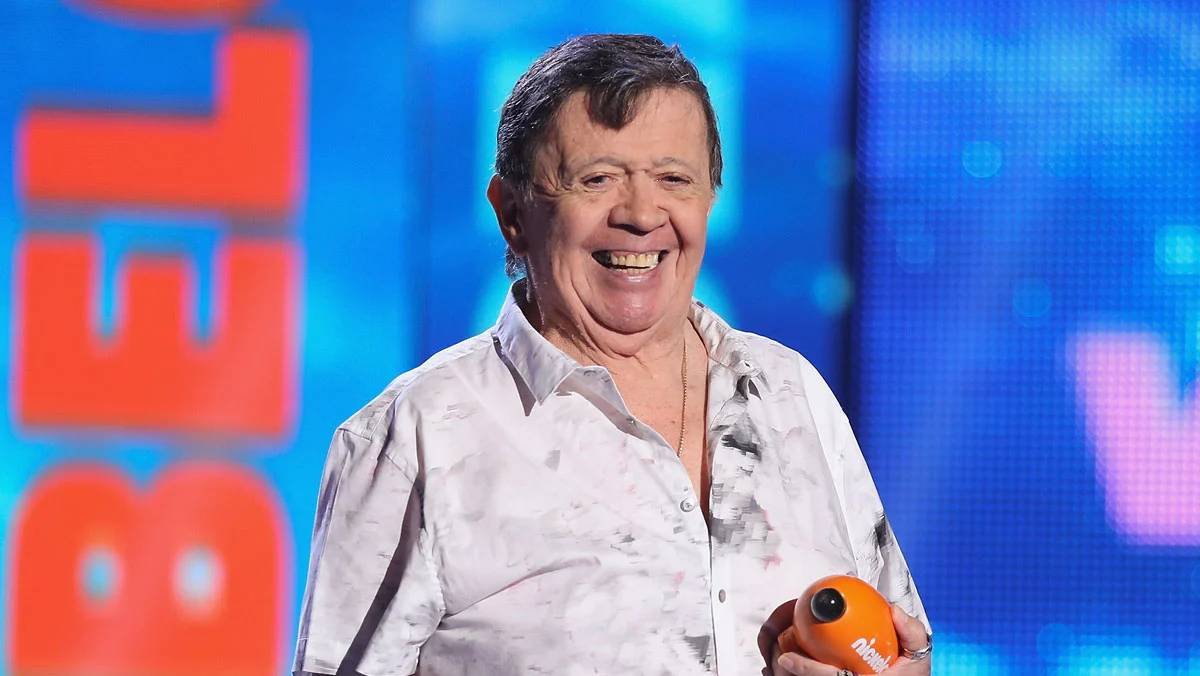 The family of Xavier asked for prayers in a different tweet, writing, "With a torn soul and knowing that many, many people have loved him for many years and that they will feel his departure, we ask you to pray for his rest and give us the chance to spend the grief that overtakes our entire family in peace. Family Lopez Miranda.
Xavier passed away on March 25, 2023, while receiving treatment for intestinal disease at a hospital in CDMX, according to a Facebook post by well-known news anchor Debora Estrella.
"LAST MINUTE They report the death of Xavier López "Chabelo" at the age of 88," wrote Debora on her Facebook profile. He was hospitalised in CDMX for an intestinal condition, and he passed away this Saturday around 8:00 a.m. RIP." Chabelo leaves behind his wife Teresita Miranda and a number of kids.
Who was Xavier López?
Chabelo was a Mexican actor, comedian, and TV host who was born in Chicago, Illinois, in the United States, on February 17, 1935. He studied to become a doctor, according to a Variety report, before entering the entertainment industry.
The television programme En Family with Chabelo, which aired from the years 1967 to 2015 for a total of 48 years, is what made Xavier most well-known. He was the long-running TV host in Mexico. He donned suspenders and a kid's costume for the children's TV programme, and his distinctive voice was frequently imitated by his fans.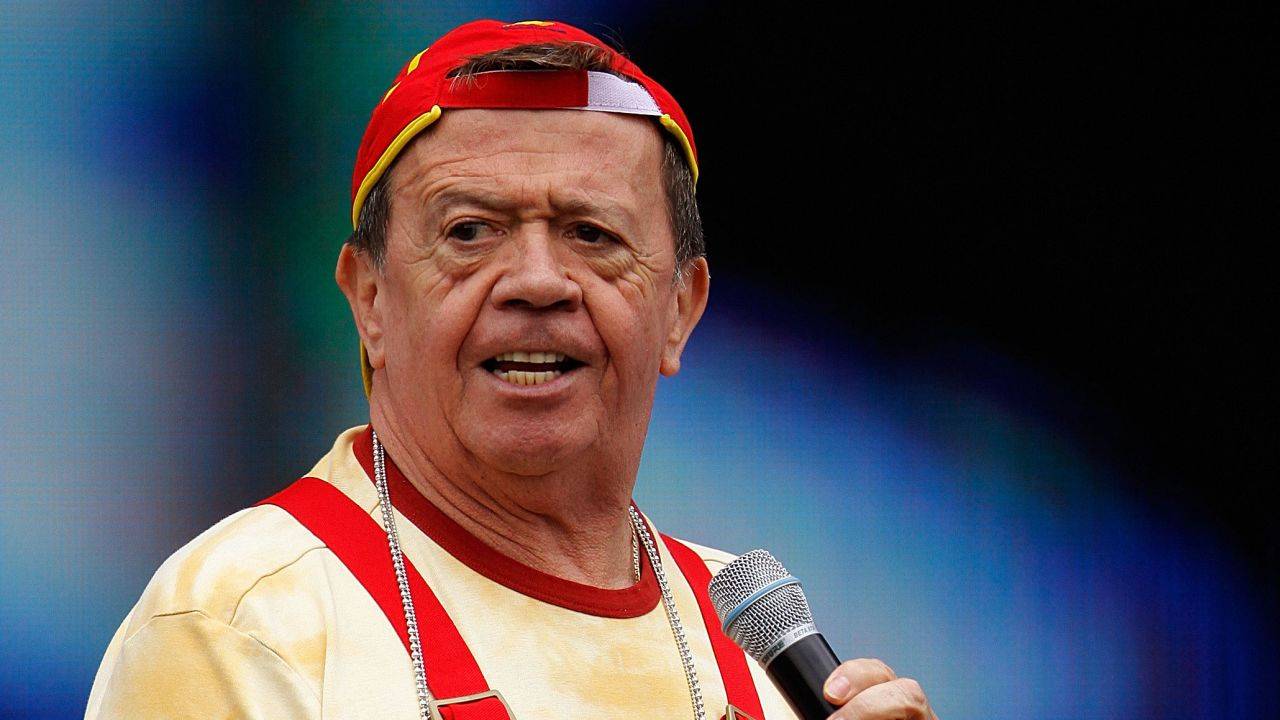 His first acting role, according to the Mexican superstar's IMDb page, was in the comedy Viaje a la luna, where he appeared alongside Kitty de Hoyos, Sergio Corona, and Alfonso Arau.
López performed in numerous TV series and more than 30 films during the course of his illustrious career. He entertained his fans all over the world by dressing up as a child and doing so over the years. For his work in television, film, and theatre, he received a special blimp at the Kids Choice Awards Mexico in 2016.
Xavier López starred in many movies and TV shows
Chistelandia (1958), El Extra (1962), Escuela para solteras (1965), Los reyes del volante (1965), Los dos rivales (1966), and La princesa hippie were just a few of the films that Xavier appeared in throughout his distinguished career (1969).
La familia P. Luche (2002) alongside Eugenio Derbez, La escuelita VIP (2004), Los Simuladores, La cuchufleta (1995), La Güereja y algo más (1998), and La carabina de Ambrosio (1978) were among López's television appearances (2009).
He also appeared in numerous telenovelas, including Cuento de Navidad (1999), Carita de ángel (2000), Navidad sin fin (2001), and Amarte es mi pecado (2004).
All you need to know about Xavier López's early life
Hispanic parents gave birth to Xavier in Chicago. His acting career took off after he met "Panseco y Gamboa," two well-known actors. Panseco worked in television, and Gamboa in radio. The pair instructed Xavier in the fundamentals of the TV industry and were extremely well-liked in Mexico.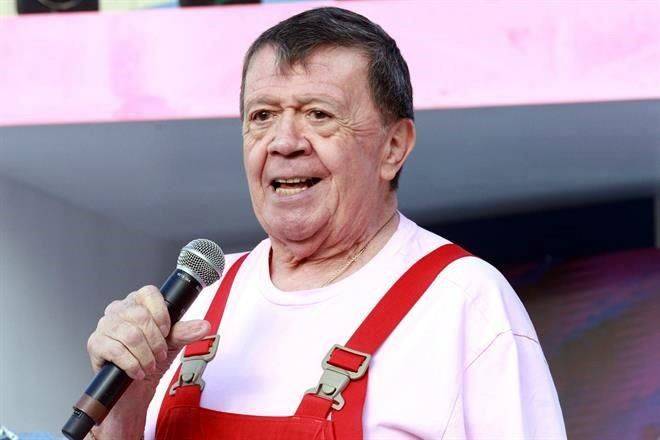 Soon after, López was chosen to represent Pepsi Cola as its spokesperson as his "Chabelo" persona, for which he travelled all throughout North and South Africa. He worked for the company for a while before losing his job. Eventually he was given a job for a New York City performance. He appeared in the 1962 Cantinflas movie El Extra around the same time. In the movie, he portrayed Panchito.
Xavier rose to fame over many years and many generations. He was well-known for his outstanding performances as an actor and comedian. Making people laugh is difficult, but Chabela did it with ease.
Tributes pour in for the Mexican comedian Xavier López
Through social media, Mexico's President Andrés Manuel López Obrador sent his sympathies. Hugs to family and friends for Xavier López's passing, he wrote in a tweet. How can I forget that more than 40 years ago, my oldest son got up early to visit him?
"The man who thrilled us with laughter, the one who brought families together in front of the television to share joy," wrote renowned Mexican journalist Adela Micha. Thank you, dear Chabelo, for helping so many generations to remember the inner child that we all harbour.
El hombre que nos llenó de risas, el que juntaba a las familias frente al televisor para compartir la alegría. Mi querido Chabelo, gracias por hacer que tantas generaciones recordaran al niño que todos llevamos dentro. pic.twitter.com/JhX3G8fUrw

— Adela Micha (@Adela_Micha) March 25, 2023

In a tweet about Xavier's passing, Mexican actor Héctor Suárez Hernández said, "I will always remember Chabelo for his generosity, his discipline, for his movie with Pepito and the monsters, his scene in a movie with Cantinflas, the sketches in La Carabina de Ambrosio, and for having been my friend all my life… Peace be with you.
"Referent of Mexican television," José Ramón Fernández wrote. Many generations who watched its game show at home every Sunday morning remember it as the beginning of an era. The great actor and comedian THE ETERNAL CHILD, Xavier López #Chabelo, may you rest in peace.
We offer our sincere sympathies to the comedian Xavier López's family, close friends, and loved ones during this trying time. May the soul of the deceased rest in peace. Keep checking back with us for the most recent information from the entertainment industry.
Being a binge-watcher himself, finding Content to write about comes naturally to Divesh. From Anime to Trending Netflix Series and Celebrity News, he covers every detail and always find the right sources for his research.