The Xbox Elite Controller Series 3 is Microsoft's anticipated improvement on the outstanding Elite Series 2. The US-based IT juggernaut hasn't yet made any public announcements, though. So when can we anticipate the Xbox Elite Controller Series 3's release date? Learn more here.
Recently, Sony, Logitech, and other firms have released a wide variety of game controller options on the market. However, because of its iconic look and outstanding performance, Microsoft's Xbox Elite Series comes in first place.
For the business, the Series 1 and Series 2 controllers have both been enormous successes. It'll be challenging to top the most recent entry, which debuted in 2019. Microsoft will, however, introduce an upgrade that won't stray from the fundamental idea that helped the Elite Series 2 become a huge success.
Xbox Elite Controller Series 3 Expected Release Date
Microsoft hasn't yet provided any information about the development or introduction of the new Xbox Elite Controller Series. We have, nevertheless, made an effort to identify a trend in the series' debut dates.
On October 1, 2015, Xbox Elite Controller Series 1 was released, and on November 4, 2019, Xbox Elite Controller Series 2 was released. The most recent version was released a year before Xbox Series X and S.
The previous two parts weren't released for another four years. The Xbox Elite Controller Series 3 might go on sale in late 2023, perhaps in October or November, if Microsoft follows the same pattern.
New Elite Controller possibly? Maybe they'll just guarantee stick drift right off the start, save people some grace ? pic.twitter.com/4tLF0VmQ9I

— Cloud (@connectd86) May 31, 2022
Additionally, there are other ideas on the internet that claim the Elite Series 2 price cuts in recent months are a sign that Elite Series 3 will soon be released. However, nothing has been verified as of yet.
What could be the price of the Xbox Elite Controller Series 3?
Nowadays, more and more gamers are switching to modern, comfortable controllers. The average price of a basic gamepad is $60, whereas the Elite Series 2 is about $179.99 (fortunately, it is frequently on sale these days).
Therefore, we may anticipate that the Xbox Elite Controller Series 3 will cost between $180 and $200. If Microsoft makes any innovative changes, they may also slightly increase the price to the $229 threshold.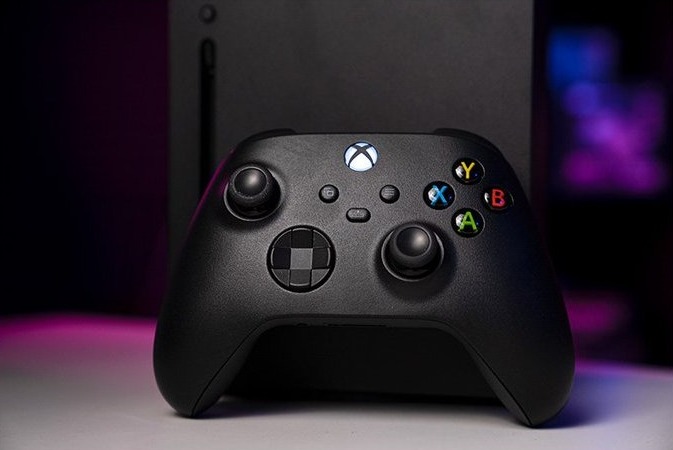 If the upcoming series of the legendary controllers is only an upgrade with little improvements, even the $200 price will make it quite an investment. Only if the pricing and the innovative idea are in line will it be fantastic.
Xbox Elite Controller Series 3 Predicted Specs, Features, and Design
Of course, there are currently no revisions to the features, specifications, or design. The Xbox Elite Controller Series 3 is anticipated to have a design similar to the previous model but with rounded triggers, a share button, and a slightly altered guide button area.
Microsoft is likely to simply add functions from the current controller in the next model. The Elite Series 2 is fantastic, and the firm doesn't really need to make much changes to it.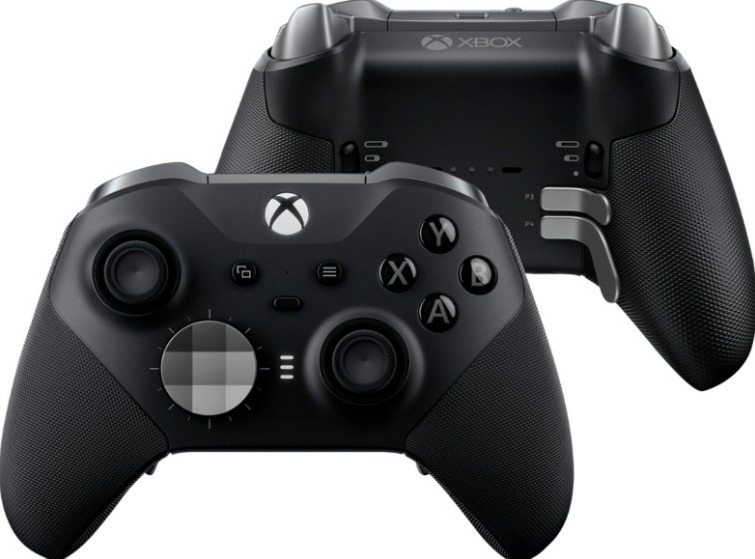 This indicates that in addition to the customizations made to the thumbstick, the standard controller paddles feature will also be accessible on Elite Series 3. Microsoft could make the controllers lighter than ever before by varying the weight and surface material.
The Pro, Reflex, and FPS tiers are used by Sony's new PS5 SCUF Reflex Controllers. Microsoft might possibly work on a concept like this that would enable it to add more versions to the upcoming series. There might be a design with a brand-new, enhanced performance grip.
Microsoft won't make many significant design modifications, and the matte black finish that we are accustomed to on Elite Series 2 controllers is likely to remain. In the upcoming series, it will be wonderful to see more colour variations, perhaps in a white or silver finish.
It appears that the new Xbox Controller's design has leaked online.
In March 2022, it appears that the design of a new Xbox Elite Controller that will work with the Xbox One, Xbox Series X and S consoles, and PC was leaked online. Instead of Elite Series 3, the leaked concept more closely resembles an updated version of Elite Series 2.
Twitter user @IdleSloth84 may have provided the first peek of Microsoft's upcoming Xbox controller in a post on social media. The new design's white colour scheme, rather than the customary matte black one, stands out as the standout feature.
(Leaked) Official White Xbox Elite Series 2 Controller ?

Credit to @JHoncho6712 for the find ? pic.twitter.com/0CgX0V5Q9A

— Idle Sloth?? (@IdleSloth84) March 7, 2022
However, the thumbstick and controller grips still have their conventional appearance. The leaked controller has a very streamlined overall appearance thanks to the white buttons. Unfortunately, Microsoft has not yet made any announcements on the new controller.
It may not be be a leaked design from the tech giant, but rather just a fan-made design concept.
Is it worth waiting for Microsoft's next Xbox Controller?
We advise against waiting for Microsoft to release its next Xbox controller if you intend to switch to a newer model or simply purchase one for playing. There haven't been any announcements yet, and the release date of the Elite Series 3 is still many years away.
You can hold off till the subsequent version if you are using the Xbox Elite Controller Series 2. If you must continue using the Elite Series 1 controller, it would be preferable to purchase the Elite Series 2 at the current low prices.
SINCE THE 360 GENERATION, XBOX HAS CREATED THE DEFACTO BEST CONTROLLER IN GAMING. Additionally, THE XBOX ELITE SERIES 2 CONTROLLER RAISES IT TO AN UNBEATABLE LEVEL. A perfect design that has been honed over time. PIC.TWITTER.COM/P9P2IC0TLS #XBOX #XBOXSERIESX #XBOXSERIESS #GAMEPASS #HALO
May 12, 2022 — KILLMONGERX (@KILLMONGERXXL)
If you don't wait for the Elite Series 3, you won't miss out on anything because the Series 2 is fantastic. Additionally, you'll save a large sum of money that you may use to purchase additional titles or perhaps an Xbox Game Pass subscription.
How do you anticipate the Xbox Elite Series 3 performing? Comment below and let us know.
Being a binge-watcher himself, finding Content to write about comes naturally to Divesh. From Anime to Trending Netflix Series and Celebrity News, he covers every detail and always find the right sources for his research.