When you thought the "Wild, Wild West" era was dead, Yellowstone whisks you away on an adventure filled with cowboys and outlaws. The struggle that exists between land developers, a native reservation, and the Dutton cattle ranch is the main subject of the series, which was created by Taylor Sheridan and John Linson. Yellowstone interweaves themes of family values, romance, dishonest politics, and the worst of human nature with a compelling narrative. John Dutton (Kevin Costner) and his expanding family have been at it for three seasons and counting, adding some interesting individuals as the tale unfolds. A show is only as good as its actors, they say. At least, that's what we say. Therefore, it is worthwhile to examine each character in this convoluted story in further detail.
Beth Dutton (Kelly Reilly)
Although Beth Dutton may not want much to do with the ranch itself, she is willing to drop the guard when it comes to her family. With an air of ruthlessness and audacity that intimidates most individuals in her vicinity, Kelly Reilly perfectly inhabits her part. It goes without saying that she will act loyally as soon as she is required at home. She gets into a few personal squabbles of her own in the course of it all. It's worth keeping an eye out for Beth's on-again, off-again affair with Rip Wheeler. Both crazy and cute describe it.
The English-born actress has also starred in films like Citizen Gangster, Eden Lake, and Black Box.
Chief Thomas Rainwater (Gil Birmingham)
Even though John Dutton has more than his fair share of adversaries, Chief Thomas Rainwater is his most persistent foe. In addition to being the Chief of Broken Rock, he also owns a casino. His burning desire to aid his people drives him. His main objective is to reclaim his ancestor's land, which just so happens to be the acreage that surrounds the Yellowstone ranch. It goes without saying that he disagrees with the Dutton Patriarch. Given that Monica is married to a Dutton, yet he still tries to take advantage of it, their relationship is even more analogous to Montague and Capulet (without the double suicide).
By portraying characters like Billy Black in the Twilight Saga, Virgil White in Unbreakable Kimmy Schmidt, and George Hunter in Banshee, Birmingham himself frequently draws on his Native American heritage.
Jamie Dutton (Wes Bentley)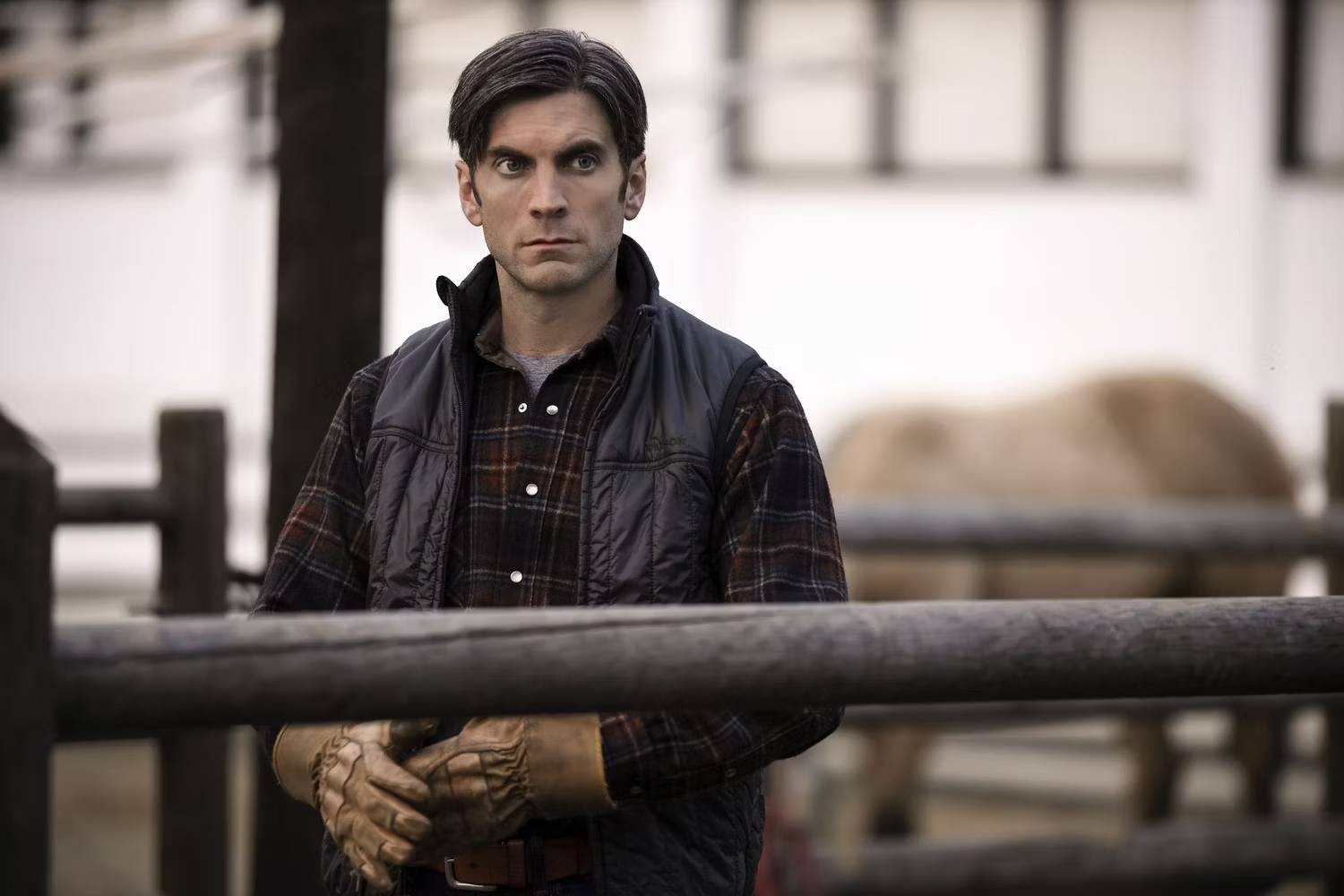 It's debatable if his differences from the other Duttons are due to nature, nurture, or a lack of either. Jamie's need for his father's approval is one of his defining traits, which he wears as a badge of honour. Jamie's relationship with his father is far from ideal, and there is even more friction between them than there is between Kayce and John. Given how attentive he has been to the survival of their firm throughout his whole life, some may even argue that he is severely underappreciated by the majority of the family. He's an interesting character overall, especially when his ambition to carve out his own path grows.
Following his appearance in the 1999 film American Beauty, Bentley became an overnight sensation. He also starred in Mission: Impossible – Fallout and played Seneca Crane in The Hunger Games.
Jimmy Hurdstrom (Jefferson White)
Jimmy Hurdstrom was admitted into the group by John, who reportedly has a history of giving people a second chance at life. The young man, who was formerly a career burglar, is unceremoniously thrust into this world of cowboys, cattle, and horses. He is forced to move to the ranch instead of choosing between spending time in prison for a long list of "no-nos" and merging with Yellowstone. Rip, who has already revealed that he has a soft place for the man, assists him in learning the ropes. If Jimmy ever develops into the "badass" cowboy Rip thinks he can be, only time will tell.
White is well-known for his work in Yellowstone as well as The Twilight Zone, How to Get Away with Murder, and Manhattan.
John Dutton (Kevin Costner)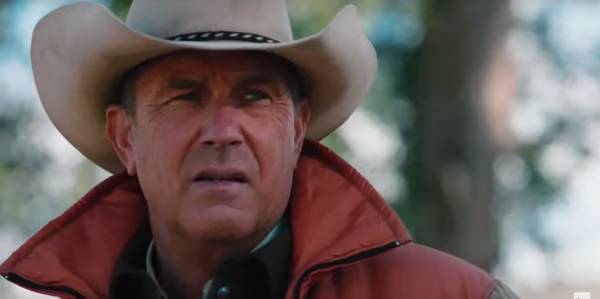 Starting with anyone other than the patriarch of the Dutton family, who the novel describes as the owner of the biggest ranch in the USA, would be a crime. Kevin Costner's character John Dutton is what you may refer to as a "son of the soil." He was raised in Montana and is a long-time rancher, which explains his feeling of responsibility to the land. In order to preserve his history, he continually participates in wars alongside his somewhat chaotic family. It's beginning to wear him down, just like it would in any conflict.
Given that he portrayed Jake in the 1985 film Silverado, Costner is no stranger to Western-themed films. He played prominent roles in The Bodyguard, Bull Durham, and The Untouchables, among other films.
Kayce Dutton (Luke Grimes)
Since his father has been preparing him to inherit the ranch, Kayce, the youngest of the Dutton brothers, is somewhat of a "chosen one" and is marred by his experience as a US soldier in Pakistan. Their connection is severely strained, nevertheless, as a result of his conflicted loyalties. He struggles between his obligations to the ranch where he was raised and the reservation, the ancestral home of his wife. He is a really multifaceted and deep character with a tonne of internal conflict.
Luke Grimes has likely been seen in films including American Sniper, Into the Ashes, and the Fifty Shades series.
Monica Long Dutton (Kelsey Asbille)
Monica has established herself as a character in her own right, transcending her roles as Tate's mother or Kayce's wife. It goes without saying that the tension in the programme frequently arises from her allegiance to Broken Rock and her friendship with the Duttons. But as she matures, the character creates her own narrative by raising awareness of the situation of indigenous women. She is, in essence, a complex and multifaceted character who is entangled in the Dutton story.
She should be readily recognisable to diehard One Tree Hill, Teen Wolf, and Pair of Kings viewers.
Rip Wheeler (Cole Hauser)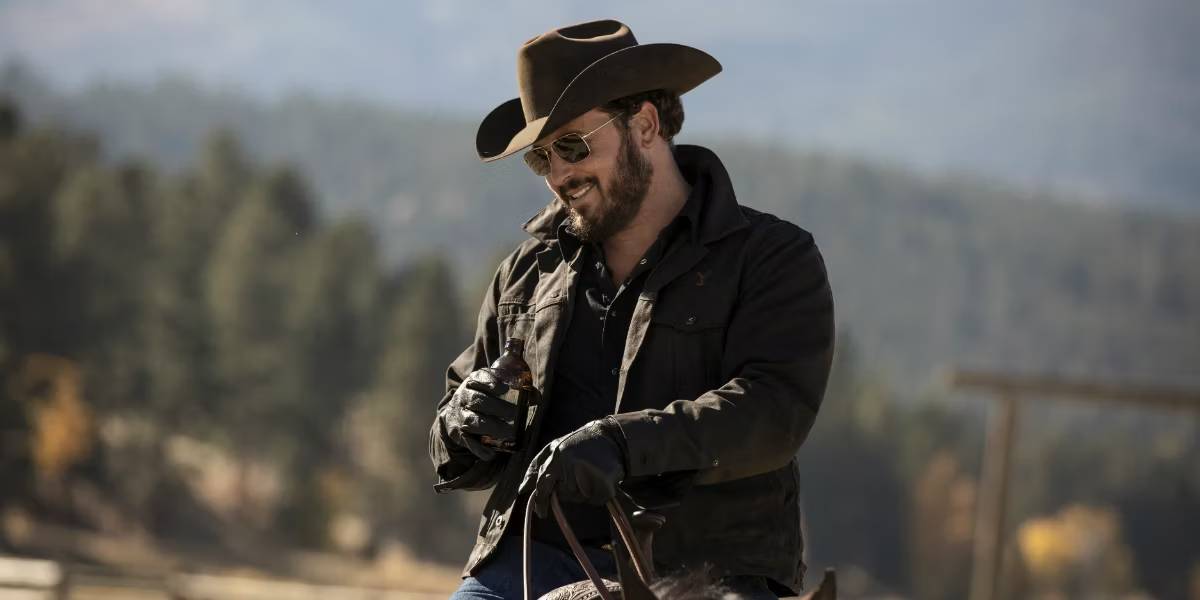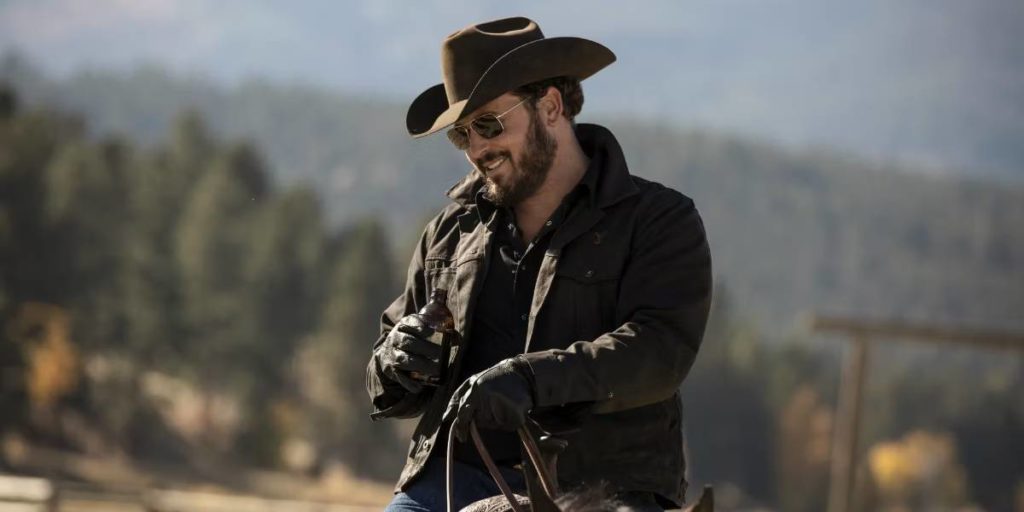 While he may not technically be a Dutton, it is clear that John and the rest of the family see him as a relative. The fact that John Dutton "talked him down the brink" after his entire world fell apart is much to blame for it. Sadly, Rip was able to kill his father before he could suffocate him as well. When he was a teenager, he viciously murdered his mother and brother. At that pivotal time in his life, John adopted him and even granted him the privilege of donning the Yellowstone brand on his chest. Along with his unwavering allegiance to John, he also has a soft spot for Jimmy, the young ranch worker he has taken under his wing, and a "will they, won't they" relationship with Beth Dutton.
Hauser, who was born into the entertainment industry, has a long history of acting, having appeared in films including Transcendence, Pitch Black, and Olympus Has Fallen.
Roarke Carter (Josh Holloway)
Roarke is a hedge fund manager who has a trouble-making personality from the start and wants to make money at all costs. He exudes an air of confidence that gives the impression that he knows exactly how to get what he wants and isn't afraid to get his hands dirty to do it. He joins forces with the similarly dubious Willa Hayes to fight the Duttons tooth and claw in order to achieve this goal. Here's a fun fact: He's the one Beth's brave "You're the trailer park, I'm the tornado" comment is directed towards, and as the plot develops, they engage in a lot more verbal combat.
Josh Holloway definitely knows how to play a villain, and for some people, it's tough to see him in any other character besides Sawyer in Lost. In Colony and Mission: Impossible – Ghost Protocol, he also had noteworthy parts.
Tate Dutton (Brecken Merrill)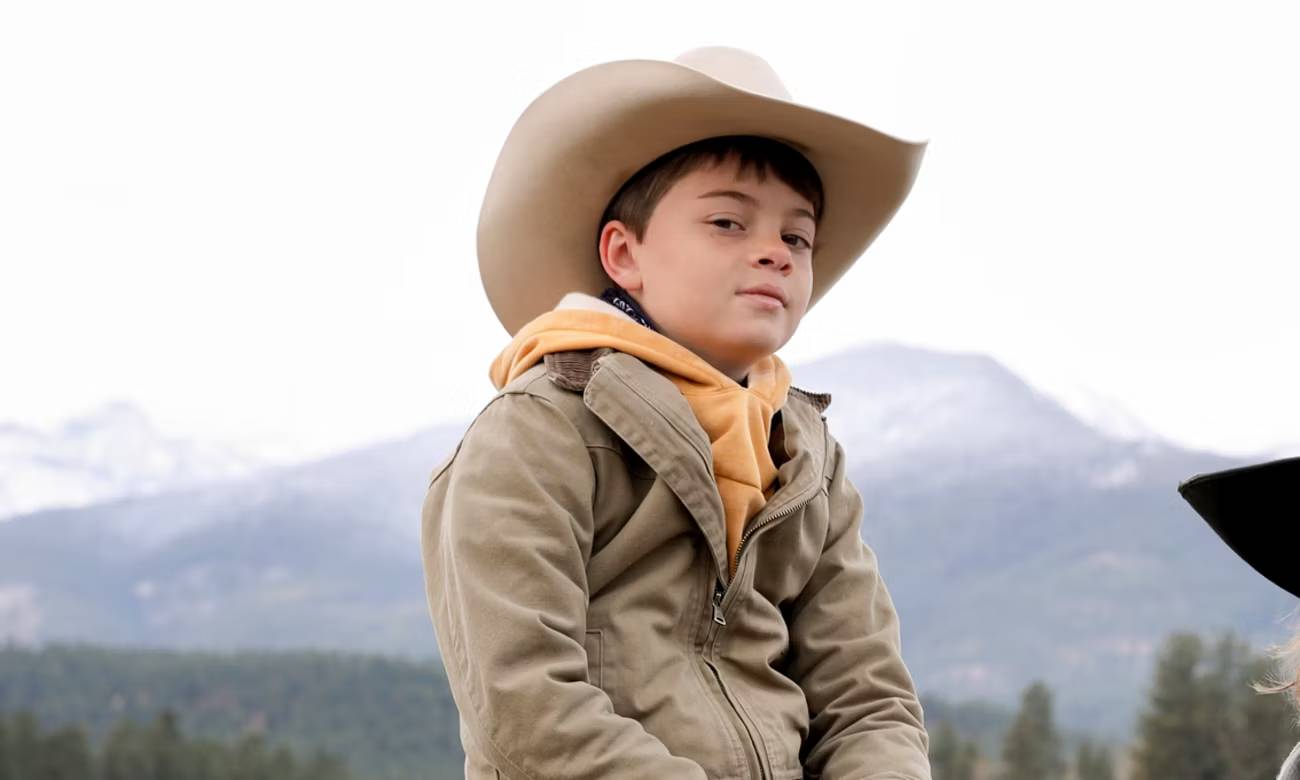 Talk about being born into a drama-filled environment. In conclusion, Tate is well aware of the risks associated with being a Dutton. He may only be a little toddler, but he's already seen as a valuable pawn in the conflict for the territory that his ancestors (on both sides) believe is rightly theirs. Nevertheless, he still exudes a sense of innocence, as evidenced by the way he observes his father while wearing superhero goggles. Obviously, that is one of the reasons he most likely wants to become a cowboy when he grows up. Another fantastic aspect of this character is that he provides a window for people to see John Dutton in a more sympathetic, nurturing light.
Although Merrill plays the lead in the 2021 film We All Got Up to Dance, this is his first significant acting job.
Other Notable Characters
These individuals may not be the focus of the action, but as the plot develops, it is important to get to know them better.
Angela Blue Thunder (Q'orianka Kilcher)
Angela is undoubtedly a villain in disguise as she prepares for a larger role in the upcoming season. She was employed by Rainwater to improve Broken Rock, but only time will tell if she has personal goals of her own.
Caroline Warner (Jacki Weavers)
Caroline is a brand-new antagonist who will be a formidable addition to the vast list of enemies the Duttons have gathered over the course of the previous seasons. She and Roarke will probably work together in the upcoming season in some capacity.
Colby (Denim Richards)
Colby and Teeter have some intriguing dynamics, making them yet another ranch hand drawn into the hazardous drama surrounding the Dutton's ranch.
Dan Jenkins (Danny Huston)
He's a local entrepreneur who also wants to profit from the area next to the Dutton family ranch. Naturally, his persona frequently butts heads with John.
John Dutton Sr. (Dabney Coleman)
At an emotional flashback, John Dutton Sr. appears in a sober moment. Even though Dabney Coleman's appearance was brief, it had significant impact.
Malcolm Beck (Neal McDonough)
This antagonist, along with his brother, intends to eliminate any rivals in the conflict over the territory surrounding the Yellowstone ranch, making him possibly one of the most shady and ruthless villains on the programme.
Ryan (Ian Bohen)
Ryan, one of John's ranch employees who gained notoriety from a violent bar brawl scene, is loyal and eventually fully embraced by the Dutton family.
Teeter (Jennifer Landon)
Teeter is a flamboyant new hire who quickly gains the respect of the boys thanks to her reckless behaviour, strong work ethic, and rants. When the situation calls for it, she remains shamelessly feminine.
Willa Hayes (Karen Pittman)
Here's yet more adversary that you should watch out for. Roarke Carter and she are working together to undermine the Dutton family's heritage.
Being a binge-watcher himself, finding Content to write about comes naturally to Divesh. From Anime to Trending Netflix Series and Celebrity News, he covers every detail and always find the right sources for his research.