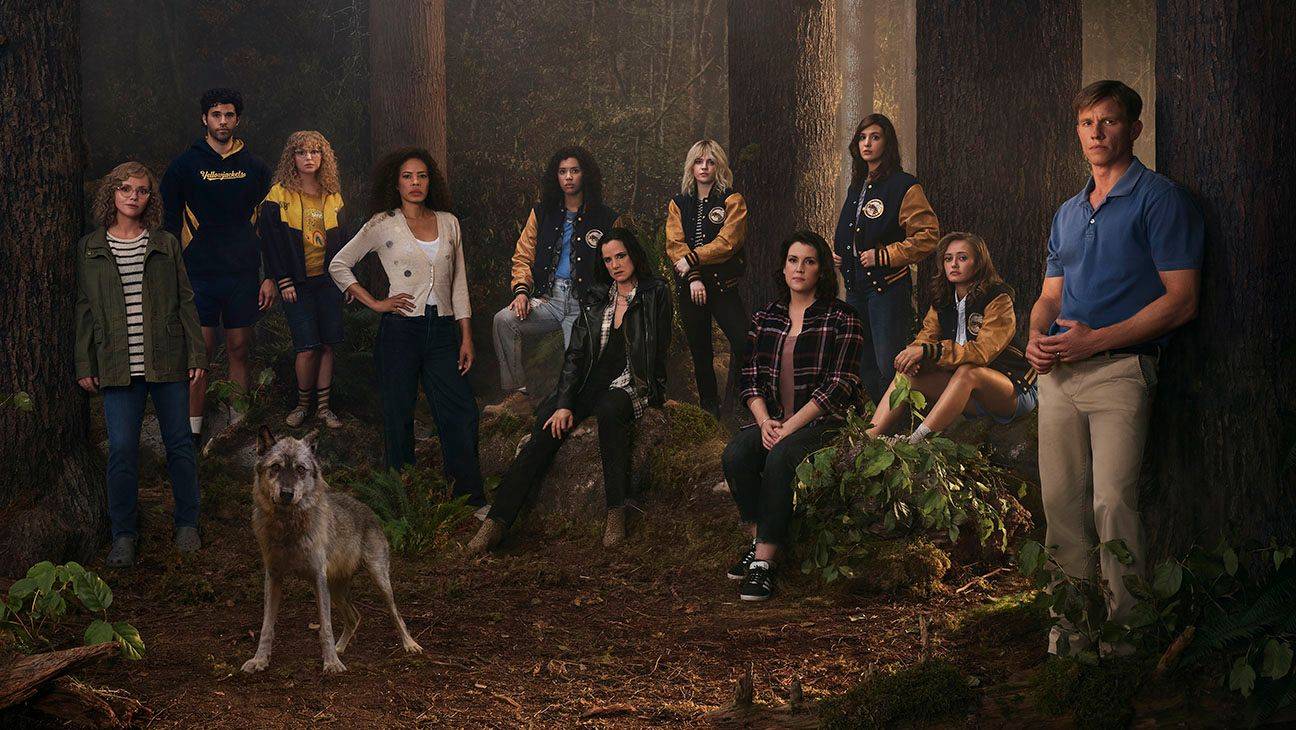 Yellowjackets Season 2: Cast, Plot, Release Date and Everything Else You Need To Know
Yellowjackets, the epic Showtime psychological drama series, has been on hiatus for nearly four months.  If you saw the first season, particularly the finale, you'll recall that it left us with more questions than answers. It's only natural that we're all looking forward to the second season, and happily, Yellowjackets has been renewed for a second season. Variety recently reported on the second instalment of this highly anticipated series being renewed, as well as when it will begin production.
Showtime entertainment executive Gary Levine went on to add in an interview with The Hollywood Reporter on the renewal:
"We are overwhelmed by both the acclaim and the audience response to our series including several 'Best of 2021' lists, a 100 percent score on Rotten Tomatoes and snowballing viewership. Clearly, there is a hunger for originality and audacity, and our incredible showrunners Ashley [Lyle}, Bart [Nickerson], and Jonathan [Lisco], along with their pitch-perfect cast, have delivered that and so much more. I can't wait to see the surprises they have in store for us in Season 2."
Yellowjackets has become one of the most talked-about shows on television in recent months. It has received rave reviews from critics as well. Fans have been constantly discussing their theories about the show and the new season on Twitter and Reddit. With all of the buzz surrounding the show, we're excited to share everything we know about the second season of Yellowjackets with you.
Yellowjackets S2: The Expected Plot
We watched several of the stranded titular soccer players anticipating the impending winter season in the first season of Yellowjackets, as fending for themselves would be much more difficult on a desolate island. Jackie, played by Ella Purnell, froze to death on a night when there wasn't going to be any cold, let alone a night that was anticipated to produce snow, and the performance had already hinted at a couple of those threats. All of these layers, and more, will be peeled back in the second season.
Despite the fact that the second season will be shot in the summer, the showrunners have promised that the winter plot will be continued. In fact, Lyle went on to declare in an interview that the season is properly titled "The Winter of Their Discontent," a lighthearted allusion to Richard III, William Shakespeare's famous first few lines, and John Steinbeck's iconic final work.
Showrunner Bart Nickerson told Deadline when questioned about the specifics of the upcoming season:
"I think what the show always kind of aspires to do is continue to evolve and become more itself but also have a tremendous continuity with what came before. We are watching the emergence of a religiosity in '96 and seeing the ramifications of that and the rebirth of that in the present day. I think that that kind of trajectory will continue to hopefully keep the show – you don't have to completely start from scratch each season. Hopefully, this sort of the tone and the feel of the show will continue to become fuller and more itself.""There are a lot of opportunities where we're going and where we've been planning to go get darker and get weirder. We'll likely get a lot more of both of those things but hopefully we can keep it fun."​​​​​
We'll have to wait until the second season begins to learn the full storyline, as Yellowjackets is notorious for its surprise twists and turns.
Yellowjackets S2: The Expected Cast

The show will welcome back Juliette Lewis, Christina Ricci, Melanie Lynskey, and Tawny Cypress. Since winning Best Lead Actress at the Critics Choice Awards, Lynskey has a lot to be happy about. Sophie Thatcher, Jasmin Savoy Brown, Sophie Nélisse, and Samantha Hanratty are all set to return as teenagers. We can also expect Courtney Eaton to return, as it was revealed in the finale that Adult Lottie was creating havoc elsewhere.
Since Ella Purnell's character froze to death, it's natural to infer that her story has come to an end. However, given how unpredictable this programme is, we can't be certain. Jane Widdop, Keeya King, Liv Hewson, and Alexa Barajas, as well as the lads Luciano Leroux and Kevin Alves, are in the same boat. The last time we checked that everyone was still alive was in the flashback plot. So we're wondering if they'll be back for season 2.
Yellowjackets S2: Possible Release Date
It's clearly too early to know when the second season will be released. According to Variety, the showrunners Bart Nickerson and Ashley Lyle have announced that the second season will most likely begin production in the late summer of this year. Showtime announced Yellowjacket's renewal in December 2021, months before the first season ended.
When questioned about a probable release date for season 2, Levine replied in an interview with Vulture:
"We are working towards a premiere at the end of 2022. We'd love to stay on an annual cycle. I think our audiences deserve that, and I also think that when you have a show that has this kind of a momentum, you don't want to let it dissolve."
Season 2 is expected to premiere at the end of this year, based on the current schedule.