Whatever you think of Arnold Schwarzenegger's acting abilities, the smartest directors of the period would exploit him to their advantage. Arnold and James Cameron would cooperate on three unique films (the first two Terminator films and True Lies), resulting in some of the best sci-fi action films ever made. Could his character as a cold-blooded killer be played by anyone else, at least with the same level of realism? Would the Predator be as lethal if it didn't tower so high over someone as enormous as Arnold Schwarzenegger? Most likely not.
Arnold Schwarzenegger has had a lot of success. Whatever he desired, he was able to attain and dominate at the highest levels. Arnold Schwarzenegger, a real-life embodiment of the American Dream, would go on to become the governor of a U.S. state in the 2000s.
We may not have seen an older and more thoughtful version of the muscle-bound, heavily accented human vending machine that we saw in his 80s heyday with his return to acting after his time in office from 2003 to 2011, but we have seen an older and more thoughtful version of the muscle-bound, heavily accented human vending machine that we saw in his 80s heyday with his return to acting after his time in office from 2003 to 2011. It's amazing to witness a wiser, more mature Arnold on and off-screen, comparing Schwarzenegger in retrospect to the 1980s' coked-up hair-metal days, a Planet Hollywood-toting behemoth who reflected the decade, and who once compared lifting weights to having an orgasm. The best Arnold Schwarzenegger movies you must watch :
Commando (1985)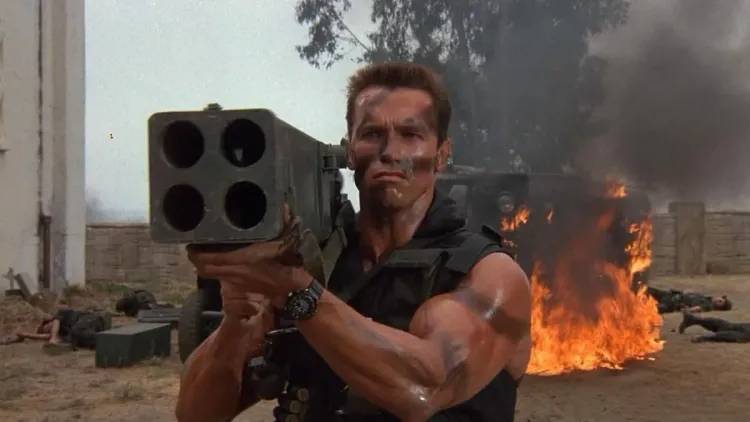 Commando is without a doubt the stupidest film on this list, as it follows the plot of Taken but takes place 20 years earlier. Arnold plays John Matrix (yep), a father who goes on a warpath to rescue his daughter, killing the men who kidnapped her one by one. The number of things that have been blown up in this photo is insane, and Schwarzenegger appears to be appropriately colossal. Unlike the rest of the films on the list, this is the only out-and-out action film on the list, which is a testimonial to Arnold Schwarzenegger's astute career decisions. Look for some badass henchmen killings in the tool shed sequence in particular. In an interview with Empire Magazine, director Mark Lester stated of the shocking amount of deaths on screen:
"It was like, 'Bring more bodies!' A lot of stuntmen were getting re-used – they were always putting on new costumes and mustaches and hair. The same guy might play four parts."
Conan The Barbarian (1982)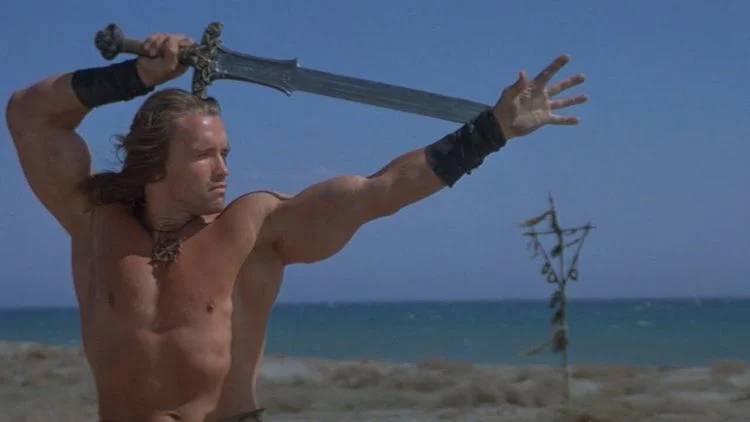 Arnold would portray the eponymous Conan the Barbarian in this swords and sandals tale written and directed by the renowned John Milius (the author of Apocalypse Now). Conan…, starring Hollywood's Mr. Father Issues, James Earl Jones, plays almost like an early Sinbad film, as Arnold battles huge snakes and lobs off heads for a good time. Schwarzenegger's severe obesity onscreen, as always, makes him convincing as a man capable of winning any epic conflict. Conan the Barbarian has a Hollywood vibe to it, with plenty of dust and sparkle in every picture.
End of Days (1999)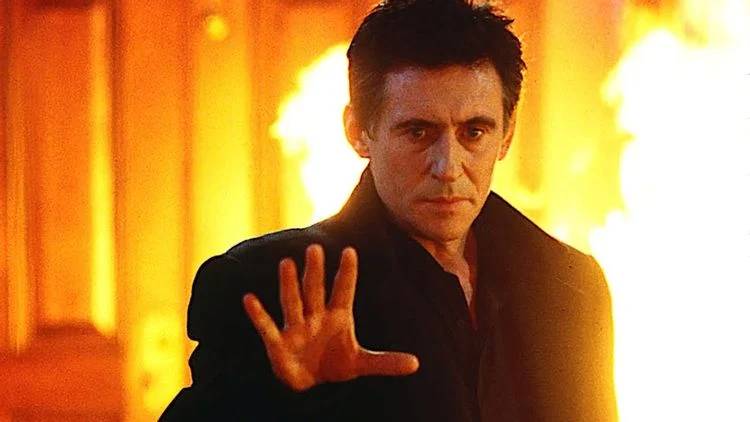 End of Days, now a real black sheep, doesn't get nearly as much love as it deserves, yet it pits Arnold against Satan himself. End of Days is a horror/action mashup that stars Arnold Schwarzenegger as a man defending a woman on the night of the century, and it features occult, religious, and Satan worship themes. It's a stretch to see Schwarzenegger as a grieving, shattered alcoholic, especially when compared to Gabriel Byrne's seductive and beguiling Satan, one of the most charismatic and diabolical Lucifer representations ever seen on screen.
Last Action Hero (1993)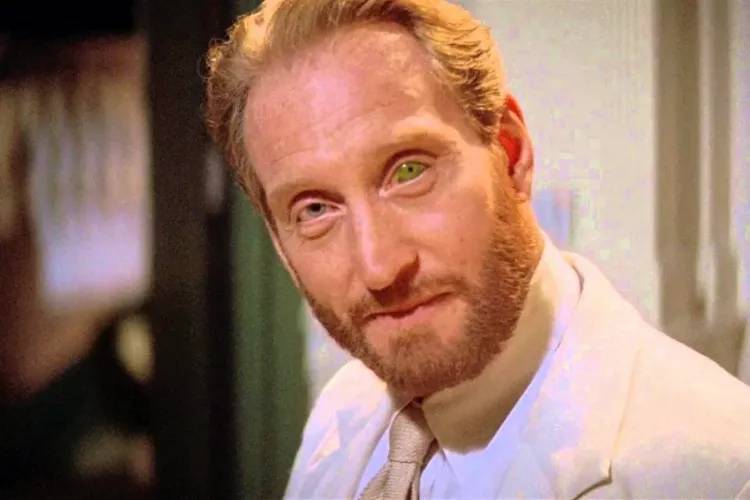 This film receives far too much criticism. Last Action Hero got the biggest star on the globe to send himself up as a fictional character placed into the real world before Wes Craven's meta New Nightmare or Scream. Last Action Hero bombed on release, receiving poor reviews and a modest box office return, but it has only become better with age, since action flicks have remained aggressively dumb.
With its big set pieces, throwbacks to classics, an original AC/DC music, and over-the-top characters (Charles Dance plays a devilishly English villain, and Danny DeVito portrays an animated cat), this is a film that both mocks and celebrates Hollywood. On and off screen, Last Action Hero is a gigantic reel of celluloid ready to erupt at any moment, and it should be praised for its absurdity. The original screenwriters spoke with Yahoo about their tough period behind the scenes, citing seven different screenwriters who worked on the project.
Maggie (2015)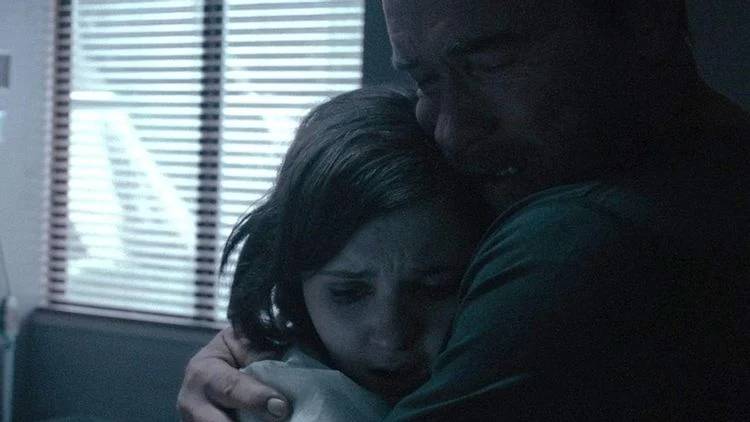 This is such a bizarre film. When Maggie, nicknamed 'Schwarzenegger Vs Zombies,' was first revealed, most fans imagined it would be some sort of '80s bloodbath akin to McBain's appearance on The Simpsons. Maggie, on the other hand, turned out to be a touching meditation on bereavement and a touching and authentic father-daughter relationship. Arnie's films have represented a more measured actor eager to tap into his own emotions and put down the machine gun since his return to acting. This film may be a little boring at times, and extreme zombie lovers may not enjoy it, but it is definitely worth seeing.
Predator (1987)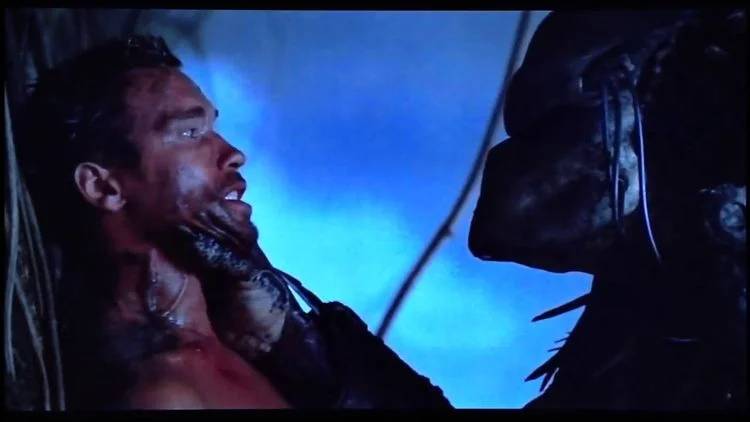 Predator turns the meathead-army-guys cliché on its head, turning them into targets while an invisible and more advanced opponent hunts down the commandos in unfamiliar country. A picture as excellent as Predator is only third on a list of the finest Arnold Schwarzenegger movies, which is a testimony to the big man's career.
Predator is a bloody 80s romp with a fantastic premise and good plotting. Predator offered the world one of the coolest aliens in recent movies, with its dreadlocks, fishnets, and cloaking abilities. Shane Black (also acknowledged as a writer on Last Action Hero) deserves credit for making such colossal guys appear helpless and terrified in the last confrontation: the 6 ft 2 inch Arnie looks little in compared to this furious game hunter.
Terminator 2: Judgement Day (1991)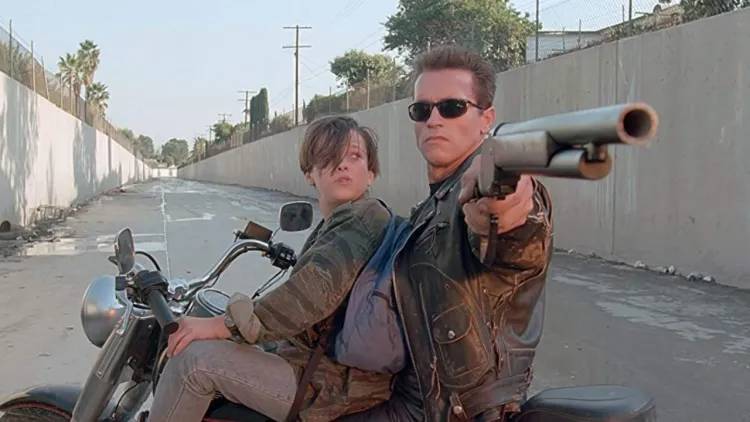 T2 somehow improved on a film that was already amazing, with cutting-edge effects that still look incredibly good. Surprisingly, as has been the case with recent Disney films, this was the first real picture to convert a film's main villain and reposition them as a hero.
Judgement is the second instalment of the Terminator franchise. With a greater scale, a larger budget, and an opponent that is as unforgivably memorable as its predecessor, Day ups the ante in every way possible. In this, every single character is developed to their full potential. With a badass Sarah Connor now having given birth to John Connor (Edward Furlong), the formerly evil Arnold android learning about humanity, and a new, schtum villain more advanced and driven by the singular goal of ending them all, Terminator 2 is not only one of the best Schwarzenegger films, but one of the best films of all time. There isn't a single scene that stands out as a standout in the film, as each one is a highlight. Terminator 2 is the ideal sequel, if not the ideal film.
The Terminator (1984)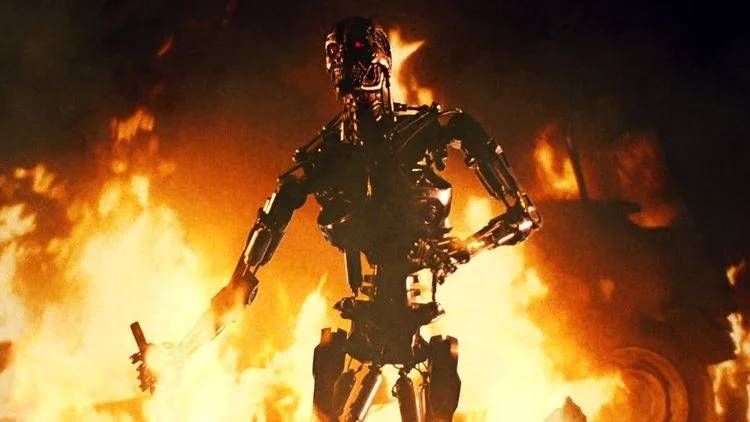 The Terminator is a masterclass in horror/science fiction from James Cameron, who was then a nobody (who, at the time, had just come off of Piranha 2 of all movies). The Terminator mastered what it meant to be a villain with determination, as well as something that was faster, stronger, smarter, and (apparently) unkillable. Everything about The Terminator (and Arnold) is spot-on. Sarah Connor (Linda Hamilton) and Kyle Reese (Michael Biehn), the film's two human protagonists, are genuine and desperate in the face of this futuristic terror. One of the scariest sequences in film history is a wounded stop-motion robot chasing in the conclusion, limping one foot at a time.
The Running Man (1987)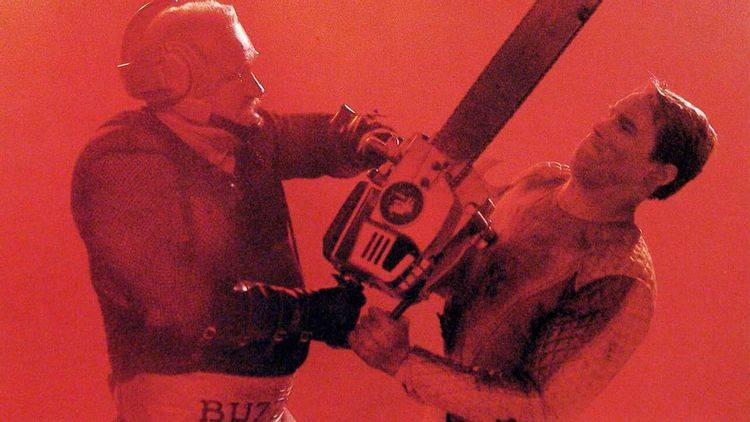 If you ignore the cheesy chrome pyjama outfits, this sci-fi film becomes a lot of fun, with an arcade video game vibe. The action element is cranked up once again as Arnold is wrongfully imprisoned and must fight his way out against specialised freaks sent to stop him. Based on a (wildly different) short story by Stephen King, the action element is cranked up once again as Arnold is wrongfully imprisoned and must fight his way out against specialised freaks sent to stop him. The Running Man parodies the world's fascination with reality TV via the lens of brutal action/sci-fi (Schwarzenegger's speciality), taking it to its nadir when people voluntarily watch death as if it were lottery numbers. This type of concept has been done before (Black Mirror, Gamer, The Hunger Games), but this is the original, with Richard Dawson as the pitch-perfect smarmy host. An Edgar Wright-directed remake is in the works, and it sounds incredible if it happens.
Total Recall (1990)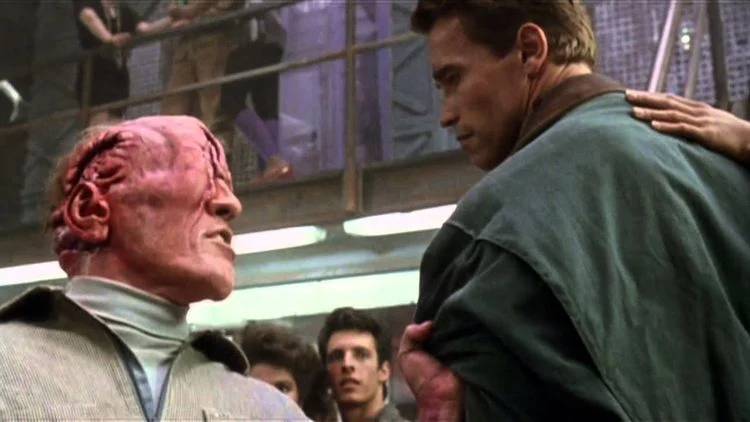 Total Recall is a match made in Heaven for Arnold Schwarzenegger and director Paul Verhoeven (Starship Troopers) – an action star being directed by a sci-fi great with a bloodlust. Schwarzenegger plays a guy with a mistaken memory who is pushed into a warzone on the surface of Mars, based on a short tale by Phillip K Dick. But how do you know what's a dream and what isn't? Total Recall shouts the 1980s as it transitions into the 1990s, and it features a director and an actor at the height of their game. It's pure Hollywood fare that's still worth watching today. Arnold was rumoured to be in Verhoeven's Robocop at one point, but he had too much body fat and ugly lips.
Our Team DCS includes 5 different writers proficient in English and research based Content Writing. We allow them and encourage them to follow the Entertainment news all day long. Our posts, listicles and even the exclusives are a result of their hard work.