With all the drama and mayhem from season 1, Ginny and Georgia season 2 is now available on Netflix. This season ups the ante. The story continues from the cliffhanger where Ginny steals her brother and flees the house. We won't be discussing it today; instead, we'll be talking about what happened to Zion in Ginny and Georgia.
As you may recall, Ginny's father and Austin's stepfather is Zion from the first season. He is a reoccurring character who appears in both the current plot and the flashbacks. Kyle Bary and Nathan Mitchell both portray the character of Zion, the teenager from the flashbacks.
In Ginny and Georgia's Season 1 Pilot, Zion made his debut appearance. A really jovial and laid-back person who is very into art, especially photography. He's definitely not someone you want to hang out with, although he gets along well with Ginny in particular.
From the beginning, we only see the teenage Zion; much later in the series, in the episode "Happy Sweet Sixteen Jerk," we meet the adult Zion.
What Happened To Zion In Ginny And Georgia?
Zion In Season 1:
Zion first appears in the flashbacks, where he and Georgia are seen juggling their relationship while raising a child. We learn more about how their relationship developed and what caused their breakup from the flashbacks. On Ginny's 16th birthday, Zion reappears in their lives after a long absence.
Naturally, Ginny is delighted to meet him and get the piano he gave her. Zion then spends some time in Ginny's shadow and gets to know her boyfriend, but she is unsure if he is the one. He prefers the idea of Ginny and Marcus chemistry instead. He tells Georgia how he feels when they are back at the house, but she doesn't give it any mind.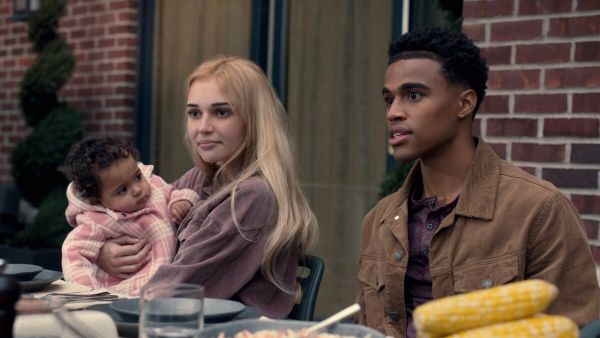 The fact that Zion has returned causes tension, including sexual tension, between them. Ginny believes that this is what ultimately drove her dad out, but she also didn't want their lives to be upended at a time when they were settling in nicely to a new city. On the other hand, Zion was worried that he and Georgia wouldn't be able to mend their relationship in the long run.
Zion spends more time with Ginny and even brings her to a slam poetry event where he performs his poem, most of which is about their relationship. He expresses his opinions to her and declares that this time, he intends to stay. A sudden change of circumstances leads to him and Georgia sharing a bed and suggests that they should reconcile.
after the campaign is over Zion decides to depart after realizing how content Georgia is in this place. But before leaving, he tries to comfort Ginny, who, despite Zion's explanation of everything, still accuses her mother of being to blame for everything. We last saw Zion in season 1 at that point.
Zion in Season 2
Season 2 keeps up the drama and brings Zion back into Ginny and Georgia's lives. The Zion we first saw in season 1 was a man who liked to travel, take it easy, and pursue his passions, but his character has undergone a significant growth in season 2.
He is absolutely willing to settle down for his family because they are very important to him and he wants to be with them. Zion is a someone they can depend on for emotional support as the story progresses since he wants to be there for them and keep them safe.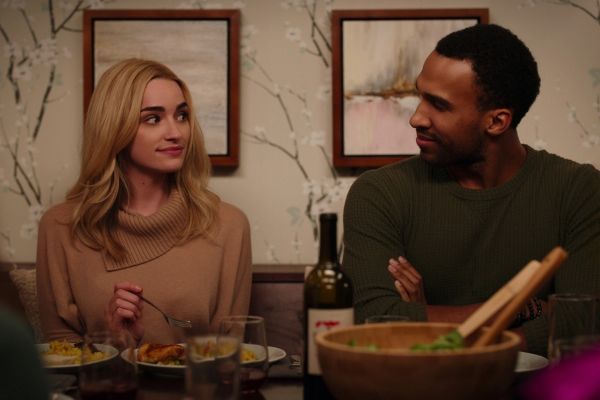 Zion really sacrifices all to support Ginny and mentor her, and he and Georgia manage parenting well. He must, however, also work out a way to adapt and lead his own life while others are living theirs.
This season, Zion absolutely steals the show everytime he appears on screen and gives spectators something unique to see. Regarding what else is going on with him, you should absolutely watch Ginny and Georgia season 2, which, aside from Zion, has a shocking conclusion.
Only on Netflix is it possible to view every episode of Ginny and Georgia, seasons 1 and 2.
Our Team DCS includes 5 different writers proficient in English and research based Content Writing. We allow them and encourage them to follow the Entertainment news all day long. Our posts, listicles and even the exclusives are a result of their hard work.