In "Extraction 2" on Netflix, mercenary Tyler Rake receives a new assignment: he must this time free a gangster's entire family from the Tkachiri jail in Georgia. Tyler agrees to the task despite his initial reluctance because his ex-wife, whose sister and her children require assistance, is the one asking for it. Tyler has since retired from being a mercenary. However, when the gangster is killed during the escape, his brother returns for vengeance with an army, which worsens the situation. Will Tyler and his group manage to get out of this new predicament this time?
Chris Hemsworth reprises his role as Tyler Rake in the Sam Hargrave-directed movie. Golshifteh Farahani, Adam Bessa, Olga Kurylenko, Tinatin Dalakishvili, and Andro Japaridze will be joining him. We have a few suggestions for you if an explosive and action-packed adventure similar to "Extraction 2" is what you're seeking for. These movies comparable to "Extraction 2" are available to stream on Amazon Prime, Netflix, Disney+, and Hulu.
Atomic Blonde (2017)
In "Extraction 2," one of the most captivating battle scenes is a 21-minute long one-shot take, meaning the entire scenario was recorded in a single take. The infamous battle sequence in "Atomic Blonde," directed by David Leitch, accomplishes the same thing. In it, while the camera follows Lorraine (Charlize Theron), she fights off a group of goons that are hurled at her. The Cold War operation to remove a highly sensitive asset from Berlin under USSR control is also shown in the movie.
Bloody Daddy (2023)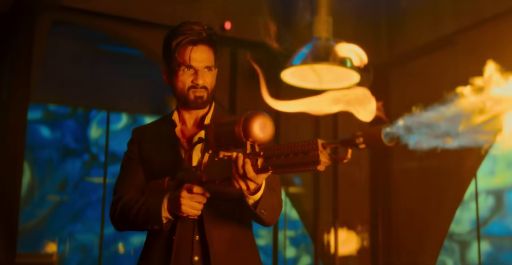 The remorse Tyler experiences about how he managed his marriage and particularly his bond with his kid, who had already passed away by this point, is a major theme in "Extraction 2." Always preoccupied with work, Tyler even left for a mission as his son lay dying. In the Ali Abbas Zaffar-directed film "Bloody Daddy," this same guilt and devotion for a son are evident. The main character of the movie is NCB officer Sumair Azad (Shahid Kapoor), who gets into trouble with a crime boss after seizing a bag of cocaine from him during an undercover operation. In a fit of wrath, the criminal boss kidnaps Sumair's son and demands that in exchange for his life, the boy grab the drug bag from the police and deliver it.
Kandahar (2023)
In "Extraction 2," Tyler and his team almost manage to complete the real "extraction" section without incident. The true issue emerges when someone inside divulges the location of their safe home, sparking further needless hostilities. In Ric Roman Waugh's film "Kandahar," CIA agent Tom Harris (Gerard Butler) faces a similar predicament when information about his identity and task in Afghanistan is revealed. Harris' last chance of leaving the nation, with an elite military squad hunting him, is to escape to a closed CIA outpost in Kandahar, where a jet is waiting for him.
Mile 22 (2018)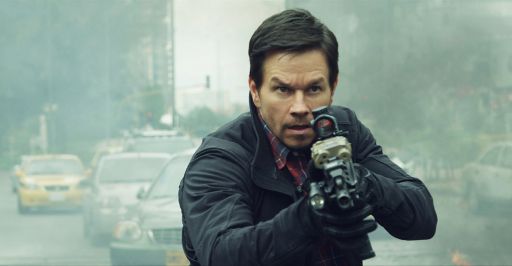 The majority of the assault that Tyler and his squad face happens on the way to safety and freedom. A brutal CIA agent named James Silva (Mark Wahlberg) and Indocarr police officer Li Noor (Iko Uwais) go through a similar scenario in Peter Berg's film "Mile 22." Silva is tasked with escorting Noor to the US after learning that he possesses damaging information about corruption within his government. Noor's intelligence can also be used to find a hazardous substance that many people are trying to get their hands on.
One Shot (2021)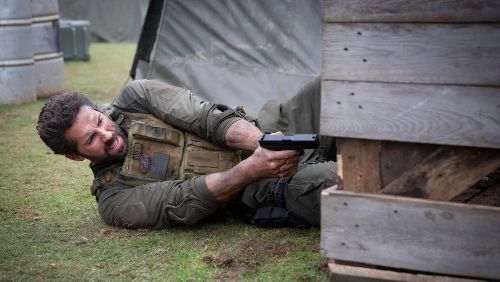 In 'Extraction 2', the siege elements take place after the prison break; 'One Shot' mixes the two to give spectators a lot of action in a small space. The James Nunn-directed movie centres on a terrorist attack on Washington, D.C. Lt. Jake Harris (Scott Adkins) and junior CIA analyst Zoe Anderson (Ashley Green Khoury) spearhead a mission to retrieve the prisoner, whose information is essential to stopping it. However, when a militant force strikes the island where the black site is located, things don't proceed as expected.
The Prince (2014)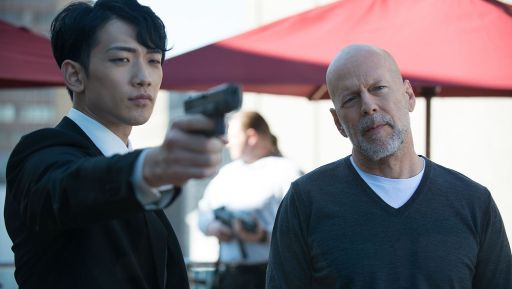 Tyler Rake has essentially given up on being a mercenary and only rejoins the fray this time because his ex-wife's sister and her children require saving. Similar to this, Paul (Jason Patric), a former hitman for the mob in "The Prince," directed by Brian A. Miller, renounced violence after becoming disgusted with himself. When his daughter Beth (Gia Mantegna) falls victim to a drug dealer, Paul pulls up his gun again, much like Tyler did. The waves of adversaries Omar (Bruce Willis), his former crime leader, sends after him as he mounts his rescue, heighten the suspense in the picture.
Violent Night (2022)
Although an action movie, "Extraction 2" develops Tyler's character more fully than its predecessor. His weariness and desire for a new life are palpable, but he keeps being drawn back into the old one. Santa Claus from "Violent Night," played by David Harbour, can be compared to that. The movie, which was directed by Tommy Wirkola, is about a wealthy business tycoon and her family being held hostage at their house on Christmas Eve. But the most unlikely person to save the day is Santa Claus. Santa is given a brutal and moving past in "Violent Night," making him seem like someone who washed his hands of blood after decades of senseless killing.
White House Down (2013)
Tyler and his squad are besieged inside Tyler's safe home with enemy combatants during one of the movie's most crucial scenes. This exact scenario is taken to the next level in Ronald Emmerich's film "White House Down," which places a hostile paramilitary unit inside the White House. US President James Sawyer (Jamie Foxx) and US Capitol police officer John Cale (Channing Tatum) are blocking their path. To save the captives and foil the villains' real intentions, the two guys must cooperate.
Our Team DCS includes 5 different writers proficient in English and research based Content Writing. We allow them and encourage them to follow the Entertainment news all day long. Our posts, listicles and even the exclusives are a result of their hard work.