The discredited pastor Arthur Burton "A.B." Schirmer, who was convicted in Pennsylvania of killing both his wives, Jewel and Betty Schirmer, over the course of nearly ten years, is featured on NBC's "Dateline: Fallen." He originally appeared to evade the law's reach, but his horrible deeds eventually caught up with him. Interviews with his children, churchgoers, and investigators are included in the episode to accurately depict the complex events. Who is A.B. and where is he right now, then? Let's investigate.
Who is A.B. Schirmer?
20-year-old Arthur Burton "A.B." Schirmer was attending Messiah College in southeast central Pennsylvania when he fell in love with Jewel Verta Behney Schirmer, whom he later wed. In 1975, the newlyweds performed at the annual Rawlinsville Camp Meeting in southern Lancaster County. From 1975 to 1978, he served as the pastor of the United Methodist congregations in Bainbridge and Marietta. Amy Wolfgang, Julie Campbell, and Micah Schirmer were born into their 31-year marriage.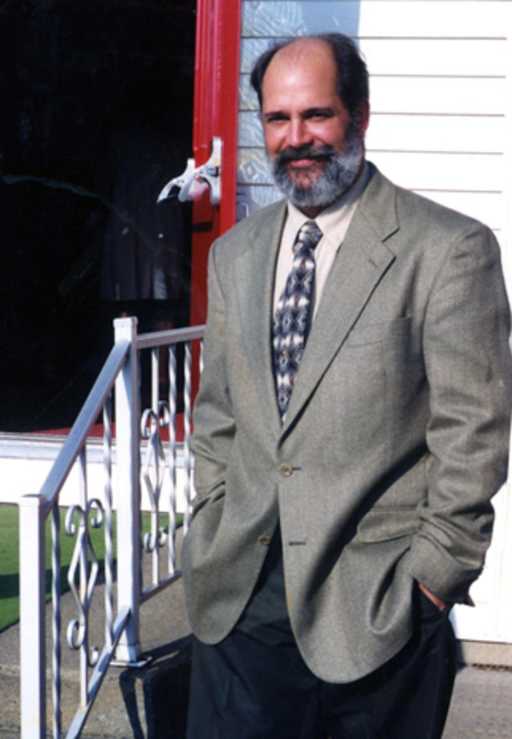 Amy and Julie, A.B.'s daughters, characterised him as a kind person who was "good at understanding how to comfort people." They said, "He was counselling women who were very vulnerable." Darryl Cox, a friend and colleague of his who had known him for a long time, recalled: "A.B. was our friend, are confident he was just an all-around good guy." When he was relocated to Bethany United Methodist Church in 1978, their family, which included the children, moved to Lebanon in southeast central Pennsylvania.
On April 23, 1999, an unexpected tragedy occurred when A.B. came home from an afternoon exercise to discover his 50-year-old wife unconscious at the bottom of the basement steps. She was taken to the Penn State Milton S. Hershey Medical Centre where, on April 24, she passed away from her wounds. When Jewel caught her feet in a Shop Vac electrical chord while vacuuming the church parsonage, the 50-year-old pastor told Lebanon County Sheriff's deputies that she fell down the basement stairs and suffered fatal injuries.
Despite the medical examiner's indeterminate cause of death determination, the authorities decided not to file any criminal charges because of a lack of supporting evidence. After Jewel passed away, A.B.'s children recalled that their father felt lonely and depressed until he met and wed Betty Jean (née Shertzer) Schirmer, a 49-year-old music teacher, in 2001. In 2001, he was moved to the Reeders United Methodist Church in Monroe County, Pennsylvania, an eastern hamlet. They just seem like they were closest buddies, Amy recalled. They appear to have been really close.
Happiness did not last long, though, since Betty passed away on July 15, 2008, due to the injuries she sustained in a horrible vehicle accident. According to reports, a deer leaped in front of their car while A.B. was transporting her to receive treatment for her jaw problems. Before the car on State Route 715 hit a railing, the pastor swerved it and lost control. Once more, the death appeared to have occurred under odd circumstances, but A.B. avoided further scrutiny by burning the body before the authorities could do an autopsy.
Where is A.B. Schirmer Now?
When Joseph Musante shot himself in the pastor's office on October 29, 2008, A.B.'s reckless luck finally ran out. As a result of their investigation, the detectives were astonished to discover that he had committed suicide after discovering A.B. was having an affair with his wife, Cynthia Musante. Rosemarie "Rose" Cobb, Joseph's sister, requested an investigation of the suicide and suspected affair in a letter to the United Methodist Church. Samantha Musante, Joseph's daughter, spoke on the programme about how she learned of the affair in early 2008.
She claimed that at the time, she was a teenager who had grown sceptical as a result of observing her mother spending excessive time with the preacher. Samantha challenged A.B. via a fictitious email after secretly searching Cynthia's phone for passionate text messages between the two. But the pastor soon learned, and she remembered how her mother and he reprimanded her and said they were "only friends." The inquiry into Betty's death was reopened after the authorities heard of the liaison.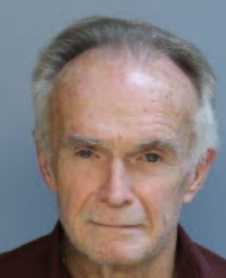 Peggy A. Johnson, the former bishop of the United Methodist Church's Eastern Pennsylvania Conference, lodged a complaint against A.B. in the meantime. In November 2008, the humiliated pastor was compelled to renounce his accreditation as a clergyman. He joined the trio of evangelical singers known as "Beroean" at that point, when he and Cynthia were already engaged in a serious romantic relationship. A.B. was arrested in Tannersville, Pennsylvania, on September 13, 2010, after the authorities gathered strong evidence against him.
The pastor was detained in the Monroe County Correctional Facility without bail when the episode revealed A.B. and Cynthia were engaged. The investigation into Jewel's death was also reopened by the authorities, who discovered evidence that it was a homicide. However, once he was accused of both homicides in 2012, his children openly defended him. "We are profoundly saddened and disappointed by the false accusations and allegations that have been levelled against our father," they said.
He is a kind and lovely man who would never hurt anyone, the statement stated. We really believe he is innocent of all charges and we adore and support him wholeheartedly. A.B. was found guilty of first-degree murder and tampering with evidence in Betty's slaying, and he was given a life sentence without the possibility of parole in early 2013. In September 2014, he was additionally given an extra 20 to 40 years in prison after entering a no contest plea to third-degree murder charges in Jewel's death. In 2019, a court denied his appeal, and the 75-year-old is currently being held in the SCI Greene.