American filmmaker Abel Ferrara is well-known for his gritty, uncompromising aesthetic. Ferrara has directed a wide variety of movies throughout the course of a career spanning more than four decades, from grim crime dramas to surreal horror pictures. We rank all 23 of his films in this post, delving deeply into his extensive oeuvre.
Ferrara's gritty, low-budget approach has developed over the course of his career, from the early films he made, such The Driller Killer and Ms. 45, to his later work, like Siberia and Pasolini, while remaining faithful to its independent roots. This ranking of Abel Ferrara's films offers an interesting glimpse into one of America's distinctive and accomplished filmmakers, whether you're a devoted fan or are just learning about his oeuvre.
4:44 Last Day on Earth
The final day before the end of the world is predicted in Wild Bunch 4:44 Final Day on Earth, which is set in a New York City apartment. In their portrayal of a couple who spends their dying moments together, Willem Dafoe and Shanyn Leigh show them debating their mortality and the approaching end of the world.
The movie is a contemplative, slow-moving investigation of life, death, and the human condition. In addition, the movie has stunning cinematography by Ken Kelsch. Ferrara does a good job of capturing the characters' sense of approaching doom and their quiet anguish as they face their own mortality.
Bad Lieutenant
One of Abel Ferrara's most well-known films, Bad Lieutenant, is renowned for Harvey Keitel's outstanding performance. In the film, Keitel plays a corrupt and drug-addicted New York City police lieutenant who goes haywire while looking into the rape of a nun. Keitel's strong and unvarnished performance, as well as Ferrara's brutal directing and uncompromising style, make the film sparkle.
The film's grim and relentless depiction of New York City's sordid underbelly is magnificent, with Ferrara and cinematographer Ken Kelsch wonderfully capturing the city's perilous and shadowy nooks. A must-watch is Bad Lieutenant.
Body Snatchers
A scene from Body SnatchersDorset Productions Body Snatchers stars an ensemble cast that includes Gabrielle Anwar, Terry Kinney, Meg Tilly, and Forest Whitaker. The film, a loose adaptation of Jack Finney's novel of the same name, centres on a family who relocates to a military base only to learn that an extraterrestrial invasion is in progress.
Ferrara's trademark fusion of violence and social satire is evident in Body Snatchers, which stands out for its tight atmosphere, excellent practical effects, and blend of both. In fact, one of the movie's strengths is how well realistic effects are used, as shown with the alien pod copies and the characters' transition into heartless clones.
Cat Chaser
Based on Elmore Leonard's book of the same name, Cat Chaser follows George Moran, a retired American soldier, as he falls involved with Mary DeBoya, a former Dominican Republic general's wife, played by Kelly McGillis. Tomás Milián plays General Andres DeBoya in the film.
Interesting aspects of crime, politics, and romance are combined in Cat Chaser. The cast of the movie is also impressive, with McGillis giving a nuanced portrayal as the mysterious and enticing Mary DeBoya, and Weller giving a great performance as the conflicted and tormented protagonist.
China Girl
A small-time Italian-American hoodlum named Tony (played by Richard Panebianco) falls in love with a Chinese immigrant named Tye (played by Sari Chang) in the New York City-based drama China Girl. Yet, the group they are a part of is fiercely hostile.
China Girl gives Ferrara's filmography a romantic touch while also including themes of crime and social critique. The film is fantastic in terms of mood, with Ferrara and cinematographer Bojan Bazelli expertly and creatively depicting the grimy and vibrant streets of New York City. The neon lights add to the aesthetic of the film and are amazing.
Dangerous Game
Harvey Keitel, Madonna, and James Russo star in Eyee Productions' Dangerous Game, which centres on a film director named Eddie Israel (Keitel) whose personal life starts to fall apart as a result of his growing professional obsession. The film investigates the more sinister sides of the creative process.
Keitel delivers another outstanding performance that is both enthralling and frightening. .s to thes to get the a few days to get the a few days to. Thesd the. to the…….. to. The film's examination of the hazy boundaries between truth and imagination is also thought-provoking, and director Ferrara and screenwriter Nicholas St. John succeed in engrossing the audience in Eddie's increasingly irrational world by establishing a tense and intense environment.
Fear City
Tom Berenger, Billy Dee Williams, and Melanie Griffith are featured in the New York City-based film Fear City. The film centres on a group of private investigators hired to keep the exotic dancers of the city safe from a serial killer who is hunting them.
Fear City has a superb cast, with performances from Berenger, Griffith, and Williams standing out as particular highlights. The movie also has a few iconic action scenes and a nostalgic, amusing, and atmospheric narrative for a criminal thriller. Fear City is another illustration of how Abel Ferrara portrays New York on a different level.
Go Go Tales
Go Go Tales takes place in a struggling New York City strip club called Ray Ruby's Paradise over the course of one night. Owner of the club Ray is battling to maintain profitability while dealing with a variety of oddball patrons and employees. Willem Dafoe, Bob Hoskins, Matthew Modine, and Asia Argento all appear in Go Go Tales.
The movie is an eccentric and amusing investigation of the sordid world of strip clubs and the eccentric personalities who live there. The entire group gives great performances, but Dafoe and Hoskins stand out in especially for their outstanding work.
King of New York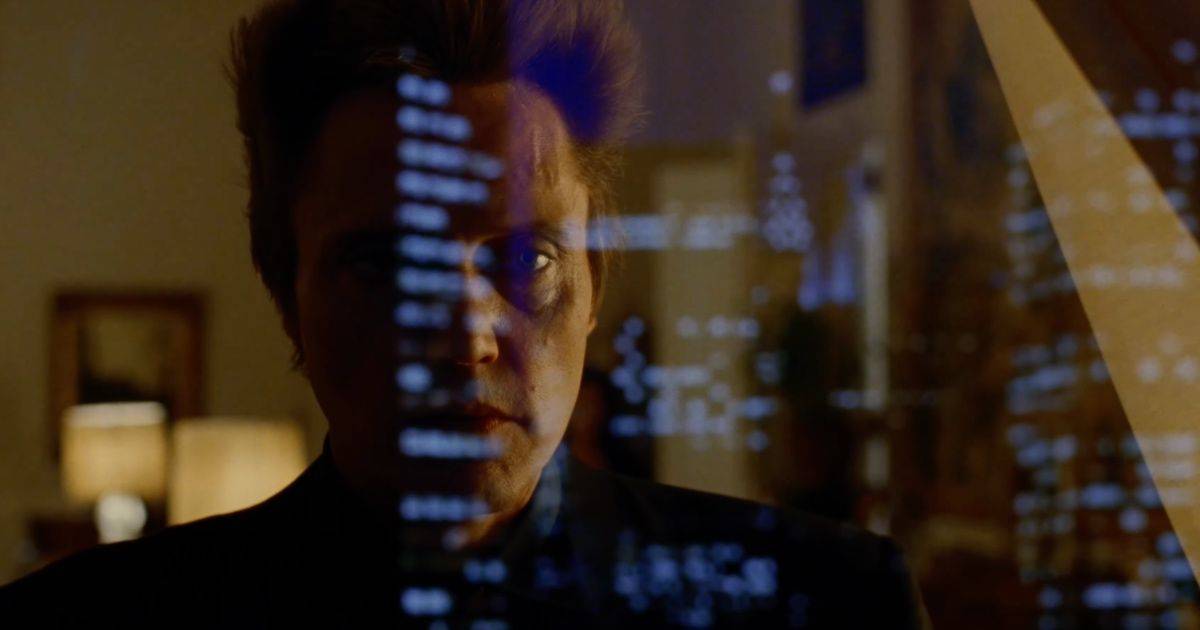 In King of New York, Christopher Walken plays drug lord Frank White, who is out on the streets of New York City determined to control the drug trade while simultaneously giving back to the neighbourhood. King of New York is now regarded as one of the greatest gangster films ever and has become a cult classic.
The cast in King of New York is exceptional, with Walken giving a compelling and menacing performance as Frank White and Fishburne and Snipes giving their parts as competing drug traffickers depth and nuance. This film, which is intense and chic, displays Abel Ferrara's skill.
Mary
In Mary, Juliette Binoche plays an actress by the name of Mary who travels to Jerusalem after filming a movie on the life of Jesus. Matthew Modine, the filmmaker and actor who played Jesus, returns to New York in the meantime to promote his film. The dispute is about to start.
With a focus on character growth and emotional depth, the movie is slow-moving and thoughtful. Both Binoche and Modine's performances excel at conveying the screenplay. Also, the picture has stunning cinematography and a powerful sense of atmosphere. It should appeal to viewers who enjoy slow-burning character dramas with excellent performances.
Ms. 45
Scene from Ms. 45Navaron Films Ms. 45 tells the tale of Thana (Zo Lund), a mute seamstress who is sexually assaulted twice in the same day and later becomes a vigilante who seeks retribution from the those who have harmed her. Ms. 45, which examines topics of sexual abuse, misogyny, and female empowerment, is frequently considered as a feminist classic.
With its tight narrative and evocative moments, this movie is very elegant and well-made. Ms. 45 is one of Ferrara's best films to date and a powerful portrayal of just retribution, delving into the darker and more controversial side of filmmaking as only he can.
New Rose Hotel
A scene from the upcoming Pressman film New Rose Hotel is seen here. In order to entice a top scientist away from his current job and bring him to their customer, a secretive Japanese corporation engages two corporate operatives named Fox (Christopher Walken) and X (Willem Dafoe). The assassins devise a scheme to woo the scientist using the call lady Sandii (Asia Argento).
The movie has a cool, futuristic look and is sombre, atmospheric, and aesthetically arresting. The key performers give superb performances, notably Dafoe and Walken who both do a great job portraying calculating corporate operators. Asia Argento does well in her position. undiscovered gem.
Padre Pio
Shia LaBeouf is portrayed by Padre Pio as the illustrious Padre Pio, an Italian priest. Asia Argento, Marco Leonardi, and Cristina Chiriac are also featured in the film. After the conclusion of World War I, Padre Pio starts his career as a priest in a remote Capuchin monastery as the nation's political unrest begins to flare up.
The picture can be viewed as the Italian-American director's secondary and less well-known accomplishment. Although Padre Pio's concepts and subject matter are fascinating, Ferrara's performance behind the camera is only passable. LaBeouf has his moments but falls short of portraying his role entirely.
Pasolini
Willem Dafoe portrays the renowned Italian director and poet Pier Paolo Pasolini in a scene from the Capricci Productions film Pasolini. The documentary traces Pasolini's final hours before his violent assassination in 1975. The movie examines Pasolini's artistic vision as well as his divisive opinions on politics, sexuality, and society, which frequently caused him to clash with the ruling class in Italy.
Dafoe portrays Pasolini admirably, bringing out all of the passion, intelligence, and revolutionary energy in the director. Masterful direction by Ferrara captures the harsh, political mood of 1970s Italy. The film's use of vibrant colours and surreal visuals also makes it aesthetically attractive. Underrated.
'R Xmas
The events of "R Xmas," which take place over the course of one day on Christmas Eve, centre on an affluent couple named the Rodriguezes, whose daughter has been abducted. The pair must raise the money before it's too late after the kidnappers demand a ransom. Drea de Matteo, Lillo Brancato Jr., and Ice-T are the film's stars.
The movie has a gritty, documentary-style tone and is quite realistic. The performances by de Matteo and Brancato are great, and they clearly express the desperation and pain of their characters as they battle to come up with the money to rescue their daughter.
Siberia
Willem Dafoe plays Clint, a tavern owner in a remote area of Siberia, in the movie Siberia. The movie explores identity, memory, and desire in a bizarre and dreamy way. Siberia is a visually stunning and provocative movie that highlights Ferrara and Dafoe's skills.
The frozen scenery of Siberia, which serves as a dramatic contrast to the protagonist's emotional troubles, serves as the backdrop for the film's breathtakingly magnificent location shooting. Dafoe also has a great performance as Clint, perfectly conveying the character's sense of alienation and disconnection from his surroundings. The quiet film Siberia totally engrosses the viewer in its narrative.
The Addiction
In the movie The Addiction, Lili Taylor plays Kathleen, a philosophy student who becomes a vampire and battles her newfound addiction to blood. Michael Imperioli, Annabella Sciorra, and Christopher Walken are all included in the film. The Addiction stands out for both its original approach to the vampire subgenre and Ferrara's customary sombre and atmospheric directing.
With its harsh, gloomy sights, the movie's black-and-white photography is among the greatest in horror. In addition, the acting is superb, with Taylor and Walken, who play the two main vampires in the movie, giving outstanding performances. Cult.
The Blackout
In the psychological thriller The Blackout, which stars Matthew Modine, Beatrice Dalle, Claudia Schiffer, and Dennis Hopper, Matty (Modine), a successful writer, starts to have vivid hallucinations and paranoia after a night of excessive drinking. Fans of Ferrara's work or those looking for a thriller that pushes the envelope will like The Blackout.
The Blackout uses hallucination and psychological dread in a well calculated way to make the viewer feel uneasy and confused. The movie's bizarre and dreamlike graphics also contribute to the suspense and sense of unpredictability it conveys.
The Driller Killer
In the Nicholas St. John-penned thriller The Driller Killer, Abel Ferrara plays a struggling artist named Reno Miller who goes insane and starts killing people with a portable drill. Throughout the years, The Driller Killer developed a cult following and is recognised as an important work in the exploitation genre.
The movie exhibits a rough and unvarnished depiction of the urban deterioration of late 1970s New York and contains scenes of severe violence and gore. Like all of Ferrara's films, The Driller Killer is not for everyone, but it's a fantastic introduction to his style of filmmaking.
The Funeral
Three brothers attend the burial of one of their own in the 1930s film The Funeral, but as soon as they go, they become entangled in a web of murder and betrayal. One of Ferrara's largest casts in his filmography, it includes Benicio Del Toro, Christopher Walken, Chriss Penn, Isabella Rossellini, Vincent Gallo, and Chriss Penn.
Because to Ken Kelsch's sense of grit and filth, Ferrara's evocative and realistic portrayal of 1930s New York draws the spectator in. Walken, Penn, and Gallo, who play the three brothers, do a fantastic job portraying their roles in the movie.
Tommaso
Tommaso explores Ferrara's personal life and experiences with addiction in a semi-autobiographical way.Ias I. ita (Anna Ferrara). Tommaso is a potent and intensely intimate movie that demonstrates Ferrara's reflective side.
Ferrara's direction is likewise top-notch; he makes use of Rome's backdrop to produce an ethereal mood that blurs the boundaries between truth and fantasy. Ferrara's method is sympathetic and non-judgmental, and he never exaggerates or romanticises the difficulties faced by his protagonist.
Welcome to New York
A fictitious account of Dominique Strauss-arrest Kahn's in 2011 and following trial for alleged sexual assault is presented in the film Wild Bunch Welcome to New York. A large ensemble cast, including Gérard Depardieu, Jacqueline Bisset, Marie Mouté, and Drena De Niro, is featured in the film.
The movie excels at portraying the abuse of power and the involvement of those in positions of control without holding back. It demonstrates how those in positions of money and influence may frequently evade punishment and how the media can frequently reinforce negative stereotypes and narratives.
Zeros and Ones
Featuring Ethan Hawke as an American soldier named JJ who is stationed in Rome, Zeros and Ones is a bizarre and fractured examination of combat, memory, and identity. Although it might not be Ferrara's most approachable movie, it shows his desire to take chances and push the limits of cinema.
Because it bounces back and forth in time and frequently blends truth and dream, the movie takes an unusual way to conveying its story. Hawke also has a strong performance as JJ, portraying the character's sense of perplexity and disorientation as he makes his way through the story's complexity.
Being a binge-watcher himself, finding Content to write about comes naturally to Divesh. From Anime to Trending Netflix Series and Celebrity News, he covers every detail and always find the right sources for his research.