'Scorned: Fatal Fury: An Exercise in Murder' on Investigation Discovery portrays the January 2001 murder of Alexander Algeri outside his New York health club. Before they realised he was not the intended target, the police needed more than a year. They were surprised to read about the acrimonious legal battles that resulted in the sad young man's death in the instance of mistaken identity. Here is what we know if you're interested in learning more, including the names and present whereabouts of the culprits.
How Did Alexander Algeri Die?
On September 18, 1968, Salvatore Algeri gave birth to Alexander "Alex" Algeri in New York. He was a co-owner of the Dolphin Fitness Club in Amityville, Suffolk County, on the south shore of Long Island, New York, which is close to the Town of Babylon. In Deer Park, Long Island, Alex shared a house. Friends and family referred to him as a "friendly electrician with no enemies" who co-founded the Dolphin Fitness Club in 1998 with Paul Riedel and a third partner.
We started that business from scratch, Paul said. He was my closest pal. In later interviews, he added that in addition to being a business partner, Alex was also his son's godfather, the best man at his wedding, and his godson. Salvatore, the latter's father, recalled how close the two were and how they frequented motorcycle expos across the nation while riding Harley-Davidsons. Additionally, he remembered how proud Alex had been to own the gym, saying, "He was all excited; he had something that he wanted."
The entry of 32-year-old Alex, who claimed to have been shot on the evening of January 17, 2001, into the fitness centre via the back parking lot was startling for this reason. Witnesses said that he was retrieving some music CDs from his car when the club goers heard gunfire ring out in the parking lot. Later, Alex pulled himself into the club before he lost consciousness and died from his wounds. According to the programme, the man was fatally shot in the back by unidentified assailants.
Who Killed Alexander Algeri?
The nature of the crime originally astounded the investigators. After speaking with Alex's relatives and friends, they learned that he had no animosity towards anyone and that he stayed to himself and to himself. Nobody out there, according to Salvatore, "wanted to do this to my son." Without being able to identify a motive, the police concluded that the murder was just another senseless crime committed in New York, an apparent failed burglary. It would take the authorities a year to realise Alex was the unlucky victim of mistaken identity.
The detectives had doubts regarding their theory that an attempted burglary led to Alex's death. According to police sources, the homicide's severity showed that it was a more personal crime than just some petty robbers killing a helpless victim in the expectation of taking his wallet or car. "It looked like a hit where somebody wanted to do Alex serious harm that night," said Peter Casserly, a witness and former Dolphin Fitness Club member.
Paul, who arrived at the training centre right away after learning of the unfortunate death of his buddy and business partner, was questioned by the authorities. He appeared to be genuinely shaken and maintained he had nothing to do with the horrible murder, according to the episode. Steven Constantino, Paul's lawyer, said that his client had a valid excuse for the shooting and added, "He was out with a friend who confirmed he had been with them at the time of the shooting." The police eventually removed Paul from their list of suspects because they could find no concrete evidence linking him to the homicide.
The investigators spent their time investigating into Paul's wife Lee Ann Reidel's claims that Alex had received threats from a local mafia. Paul had to travel to New York on the weekends to manage the fitness centre while the Reidels were living in Florida during this period. The authorities quickly ran out of leads and evidence in Alex's homicide inquiry. However, when they made an unexpected arrest a few months later, they made a huge advancement.
In Miami, Florida, the police detained a drug-abusing bodybuilder called Scott Paget in the early months of 2002 on suspicion of operating a stolen car. But when he asserted that he knew who killed Alex, the Long Island police were fascinated. Scott claims that the real assassin of Alex was Florida strip club bouncer Ralph "Rocco" Salierno. The authorities were startled to discover a number of fresh leads when they investigated the bodybuilder's claims, which ultimately persuaded them that he was telling the truth.
According to rumours, Paul met Lee, his wife, in the middle of the 1990s at a Long Island strip club where he was drawn to the beauty and charm of the feisty cocktail server. After she fell pregnant with his child in 1999, they were wed. However, Paul's drug use and 6-year prison sentence for robbing an undercover police officer at gunpoint caused the happy marriage to fall apart. In 2000 summer, Lee abruptly split with him, according to court testimony.
Lee fled to Florida to start a new life, taking the kids and apparently $120,000 of Paul's money with her. She, her mother, and the latter's partner were concerned that Paul may visit Florida to claim his assets and children, though. The group allegedly paid Rocco and another person to attack Paul if he arrived in Florida intending to stir trouble. Lee was compelled to return to Long Island with their little son while Paul hired a New York attorney and filed court documents, pending the resolution of a custody dispute.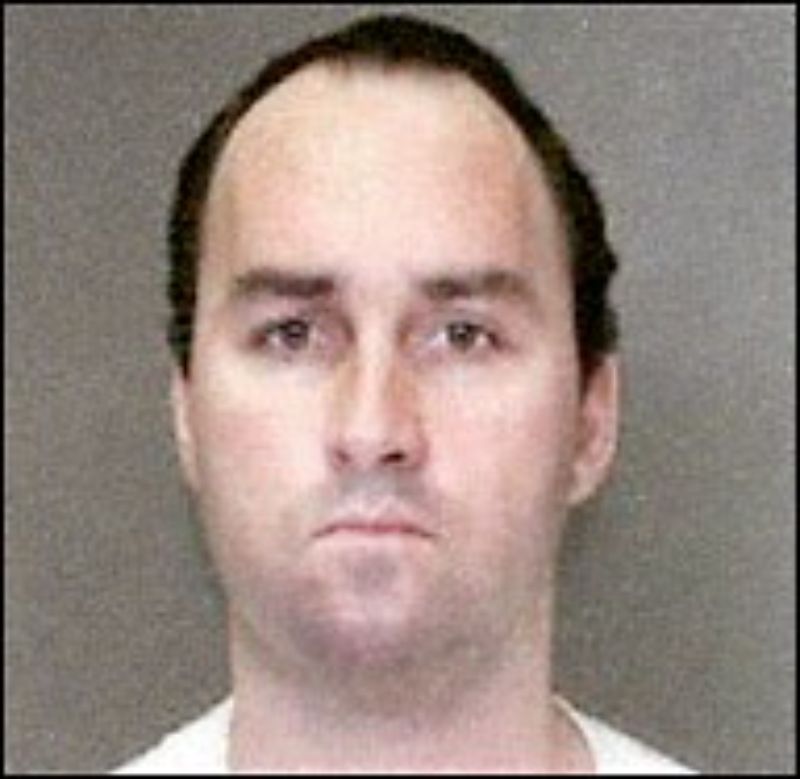 When Paule was in New York, Scott said Rocco and Lee hired him to help the bouncer carry out a hit on Paule. He claimed Lee gave them her estranged husband's photo and detailed directions on where to find him, and Rocco paid him $3,000 to drive to and from Florida. But because of their similar looks and shared vehicle, the hitmen made a mistake by mistaking Alex for Paul. The pair left for Florida, according to Scott, after Rocco allegedly shot the sad victim to death.
Where Are Lee Riedel, Rocco Salierno, and Scott Paget Now?
According to Scott's evidence, Rocco was detained in the first few days of April 2002 and identified the latter as the triggerman. Although both men were accused of killing Alex, there wasn't enough evidence to bring Lee, the suspected architect of the botched assassination, to justice. Fortunately, they made another progress when one of Rocco's closest friends gave evidence in court that he had seen Lee planning the murder and claimed to have been there when she confronted Rocco about killing the incorrect person.
Lee Ann Reidel Lee was detained by the authorities in March 2003 and was charged with first-degree murder and second-degree murder conspiracy. In April 2004, she was found guilty and given a 25-year to life sentence. She completed her time at the Bedford Hills Correctional Facility for Women, per court records, and is now likely out on parole.
Rocco was found guilty of attempted second-degree murder as well as first- and second-degree murder. He received a life sentence, and the 55-year-old is still incarcerated at the Sullivan Correctional Facility. In 2004, Scott admitted guilt to second-degree murder and received a 15-year prison term. He had been released after completing his sentence in New York's Eastern Prison.
Being a binge-watcher himself, finding Content to write about comes naturally to Divesh. From Anime to Trending Netflix Series and Celebrity News, he covers every detail and always find the right sources for his research.