NBC's "Dateline: Someone Was Out There" explores how Amyjane Brandhagen, 19, was brutally murdered in August 2012 while working in a motel toilet in Pendleton, Oregon. Before one of her fellow congregation members was discovered in a serious condition, her case went unresolved for nearly a year. The investigation took a disturbing turn as the investigators dug deeper into their theories about who might be abusing church ladies. If you're curious to learn more, the information is below.
How Did Amyjane Brandhagen Die?
Dave and Cathy Brandhagen welcomed Amyjane "Amy" Nicole Brandhagen into the world on November 5, 1992 in Grants Pass, Josephine County, Oregon. She attended Pendleton schools and earned her high school diploma there in 2011. She joined Youth with a Mission (YWAM) for six months after graduating, spending the first three months receiving training at the organization's Los Angeles Disciple Training School. She spent the remainder of her time working with stray and impoverished children in India, Nepal, and Kathmandu.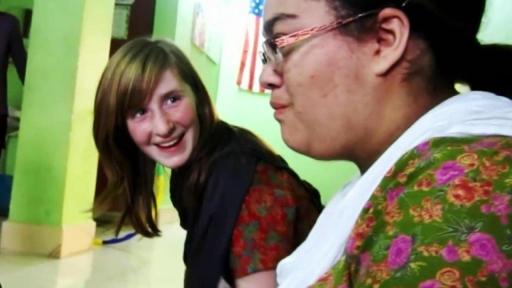 According to Kate Cook, a fellow missionary, "Amy was always ready to give and pour her heart out to people and just give everything she had to offer." The free-spirited Amy was also remembered by the youth minister of the church, Jed Hummell, who remarked that "If she got to feeling that you were left out, she would find you and make sure you knew that you had a friend." Amy dreamed of attending Bible school in Germany and intended to gather more than 200 Bibles to bring back to the people she had met in India after she arrived in Pendleton.
Amy reportedly held part-time jobs at Pendleton Travelodge and Subway. Her relatives recounted how she frequently made eye contact with others, leaving an impression on them with her accepting, open, and loving nature. Therefore, it came as a shock when the death of the 19-year-old Christian teen was found on August 14, 2012, in a motel room's restroom. Amy's body was discovered by the detectives lying on the toilet floor with a dozen knife wounds, the majority of them close to her heart. According to reports, there was no proof of a sexual assault.
Who Killed Amyjane Brandhagen?
After speaking with Amy's acquaintances, the investigators discovered that she had concerns about her safety at the Pendleton Travelodge, her new place of employment. She was thrilled to obtain this other job, Kate added, recalling her friend's worries. However, she wasn't sure if she wanted to work at the hotel. She had some anxiety about it. Only one witness was identified after the cops questioned other employees, a painter who claimed to have seen a young man with long hair and darker skin roaming around just before the brutal death.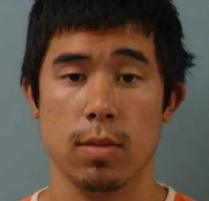 The authorities, however, were unable to confirm that man's involvement in the crime. Under Amy's fingernails, the forensic team discovered a skin sample, proving she had struggled for survival in her last moments. None of the voluntarily provided DNA samples from other employees or visitors to the motel that the police took matched the allegedly guilty party's DNA. Although there were no signs of sexual assault, the officers initially thought the stabbing near the heart was the result of an argument with a girlfriend.
The police searched for potential suspects based on their theory but were unable to find any, and the case was closed. According to Pendleton Police Chief Stuart Roberts, "Everyone knew her and described her the same way. She had no acquaintances and was completely pure of heart. Before making a key discovery soon before the murder's first anniversary, the police pursued every possible lead. On August 9, 2013, Karen Lange went for her routine stroll along the river levee, but she never came back.
Dan bemoaned that she had promised the pair an ice cream date after she got back. He remembered, "Well, I guess we'll just have a nice, boring evening," as her final words to him. But when her husband didn't show up, he got in touch with the church preacher Jed and her wife Lisa. Dan explained that Karen always left her car in front of the pastor's house before taking her usual strolls. Even though Karen was nowhere to be seen, Jed saw her car.
Dan alerted the authorities, and the next day an officer discovered Karen unresponsive. She had suffered a terrible head injury, and when the paramedics hurried her to the hospital, she was barely conscious. There, she fell into a coma. According to Police Chief Stuart Roberts, "He (the officer) feared she was dead because there was so much blood. He made a gesture as if reaching for her wrist to check for a pulse. She gasped as her leg moved. The investigators were astonished to discover Amy and Karen were acquainted during background checks.
The show claimed that Amy and Karen used to co-teach bible studies at the same church. After watching hours of surveillance tape, the police noticed a person stalking Karen as they were toting a metal pipe behind their back. The figure appeared to fit the painter's description of the suspect he had seen prior to the discovery of Amy's body. One of the officers identified the individual as a person he knew by the name of "Danny Woo" who had been detained several times in the previous year for offences of a less serious nature.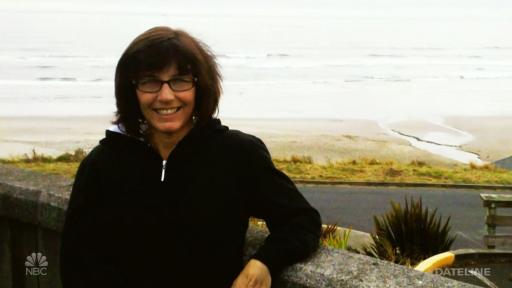 The investigators discovered a bloody food pipe while examining the riverside crime scene. It was concealed beneath a loose board of some nearby baseball batting cages. Karen's blood was on the pipe, and DNA found at the other end of the pipe matched that found under Amy's fingernails, establishing a link between the two crimes. The police quickly apprehended Danny Woo, who was hiding in an air duct vent in the ceiling of a nearby conference centre and whose real identity was Lukah Chang.
When he was 23 years old, Lukah betrayed the Marines in 2012 and casually admitted to both offences. He insisted that none of the two attacks had a hidden agenda, and he killed Amy solely out of "curiosity" about how it felt to kill someone. He claimed that previously, while staying at the motel, he had seen Amy. He confessed in a terrifying way, "I saw her work and just— 'Oh look. Target. Possibility. Attack.'" Karen was allegedly attacked by Lukah for the same reason. He was given a 35-year to life sentence after entering a guilty plea to murder and attempted murder.