The sudden disappearance of Karen Lange while out for a stroll in the evening stunned the community of Pendleton, Oregon. Locals initially believed a serial murderer was responsible, but the next day, investigators discovered the victim had been beaten and was nearly dead. The documentary "Dateline: Someone Was Out There" details the horrific incident and explores how Lukah Chang came to be identified. Let's investigate the specifics and learn where Lukah is right now, shall we?
Who Is Lukah Chang?
Interestingly, Lukah Chang was born and raised in North Carolina despite being the son of Christian missionaries in Thailand. Despite the fact that he was reportedly homeschooled, Lukah enlisted in the Marine Corps before deserting and evading capture. Soon after being branded a deserter, Lukah made the decision to go from North Carolina to Oregon. He chose to stay in Pendleton for a bit, though, because he ran out of money while passing through. However, those who got to know Lukah while he was in Pendleton did not notice anything unusual, and his arrest came as a complete surprise.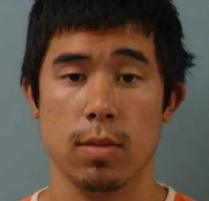 Readers will be shocked to learn that Karen Lange wasn't Lukah's first victim; instead, he struck first in 2012 with the kidnapping and murder of Amyjane Brandhagen, a 19-year-old. Amyjane was employed by a motel in Pendleton at the time of her death, and when she vanished on August 14, 2012, the neighbourhood came together to search the surrounding places. Amyjane's dead body was discovered inside one of the motel's bathroom stalls by the police quickly, and an examination revealed that she had been fatally stabbed several times.
Sadly, despite the fact that the police considered it an active investigation, Amyjane's murder went unsolved for more than a year since there were no leads or witnesses. The disappearance of Karen Lange on August 9, 2013, while she was out on a stroll in the evening, dealt another blow to Pendleton. After receiving no updates regarding the missing woman for several hours, her relatives even started to fear the worst. However, the next day, police eventually located the victim near a walking trail, despite the fact that she had been brutally battered and was barely alive.
Law enforcement officials tracked Karen's movements prior to the attack using CCTV footage during the inquiry and discovered that she was being followed by an unidentified person carrying a metal pipe. Police quickly realised that the person was the same one who had been spotted at Amyjane Brandhagen's murder scene shortly after her death, despite the fact that the person was only described as a male in his 20s with dark skin and dark hair.
The police swiftly discovered the metal pipe used to attack Karen buried near some nearby baseball batting cages, despite the fact that the perpetrator's sketch had first been recognised as Danny Woo. They also discovered that Danny Woo was a fictitious name Lukah Chang used, despite the fact that the suspect first seemed to be utterly evasive. Nevertheless, after requesting assistance from the public, police managed to track down Lukah and apprehend him from his hiding place under an air duct vent inside a nearby conference centre.
Where Is Lukah Chang Now?
Once Lukah was in custody, detectives used a sample of his DNA to compare it to the DNA on the metal pipe. The suspect was also linked to both crimes because his DNA matched a sample that was discovered under Amyjane Brandhagen's fingernails. Lukah claimed he killed Amyjane to experience what it was like to kill someone, but he didn't seem to feel any regret.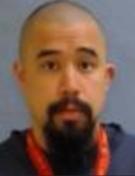 When Lukah was brought before the court, he ultimately agreed to a bargain and pleaded guilty to one count of murder and one count of attempted murder in exchange for a light punishment. The judge subsequently gave him a life sentence in prison with a 35-year parole window in 2014. Lukah is currently detained at the Oregon State Penitentiary in Salem, Oregon, as release is considered unlikely.