The discovery of librarian and dedicated mother of one Andrea Cincotta dead in her own house in the early hours of August 22, 1998, was genuinely horrifying for the neighbourhood of Arlington, Virginia. Although it took over 24 years to finally put this case behind us in late 2022, as extensively examined in ABC's "20/20: The Andrea Cincotta Murder Case," this is possibly the worst component of the whole thing. But for now, if you merely want to know more about her ruthless attacker, serial criminal Bobby Joe Leonard, as well as his current whereabouts, we have the information you need.
Who is Bobby Leonard?
Bobby began a life of crime quite young, as evidenced by the fact that, by the time August 1998 arrived, he had at least 10–12 felony convictions under his belt. He had served time in prison for all of them—armed robbery, assault, and forceful sodomy—at various points before being released in the spring of the same year, only to carry on with his behaviour. But he did eventually manage to acquire a job at a firm called Trash Masters through a temp agency, and about three months later that's how he met Andrea for the first time.
According to Bobby's version, Andrea had approached him one day while he was working in Colonial Village in North Rhodes Street to ask if he could recycle an old home computer for her. He said that Trash Masters did not offer such a service, but he offered to remove the item from her hands for himself. As a result, she led him into the apartment she and her fiancé shared. She reportedly wanted to make sure he could start the computer, so they even exchanged numbers. A day later, he spoke to both her and her boyfriend James Christopher Johnson.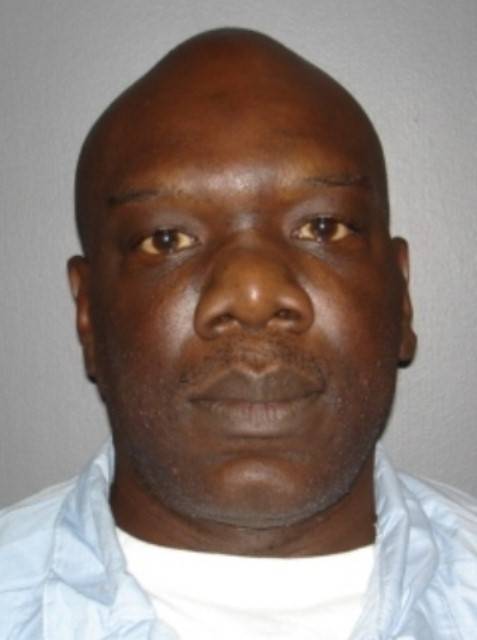 The 30-year-old never anticipated receiving a call from the same number a week or two later from someone who sounded remarkably similar to Andrea's longtime companion. Bobby claims this "older white male" gave him a total of $5,000 to get rid of the 52-year-old, only for him to comply because he was already short on funds owing to his habits and lifestyle. According to reports, they talked about how they would carry out this murder for hire for 90 minutes before the man made a promise that the money would be in the bedroom's closet, where the computer was located.
Bobby questioned whether he was being set up, but he continued with the plan after realising there were no cameras or police officers in the neighbourhood and that Andrea was friendly. In fact, after he requested a cold beverage to quench his thirst in the heat, she invited him inside. Nevertheless, "just as she reached out to bring me the soda, I reached out with both hands by the throat and suffocated her." He shoved her into the master closet, where there was no money, after applying pressure until he was certain she was no longer breathing. He then double-checked by submerging her head in a full bathtub.
As a result, Bobby stole Andrea's pocketbook, a jar of money, and her Honda Civic hatchback, only to abandon the latter on the shoulder of Interstate 295 before escaping to Philadelphia to reunite with his ex-wife. A few days later, after physically beating her, he actually wound up back in county jail, where investigators also discovered him and questioned him about the Virginia homicide. The worst aspect, in his own words, was that he couldn't even demand payment for the job because he was already a suspect. The felon remained silent because he was certain he had left no proof behind.
Where is Bobby Leonard Now?
In 1999, according to court records, Bobby was once more at large. He then kidnapped, attacked sexually, and strangled a 13-year-old girl with only his bare hands, leaving her to die in a closet. She thankfully lived and had the guts to come forward, which led to his arrest and conviction for both rape and attempted murder. He was sentenced to life in prison without the possibility of release plus 30 years. Yet, in an odd turn of events, he discovered God and resolved to live honourably while behind bars, which is why he confessed in 2018 when cold case investigators visited him for an interview.
Bobby even volunteered to testify against James Christopher "Chris" Johnson in order to avoid the death penalty when he eventually admits to brutally killing Andrea in 1998. His testimony didn't help the prosecution much, though, as the latter was cleared of all charges in the fall of 2022 after just an hour of deliberations due to the lack of credibility he possessed. After all, his former spouse came out to say that they didn't have caller ID at the time, and he had choked a number of other women between 1998 and 1999 without receiving any kind of cash or command from a third party.
On July 27, 2022, Bobby entered a plea of guilty to first-degree murder in connection with Andrea's case. As a result, he was once again given a consecutive life sentence without the possibility of release. He stated at his hearing in court, "I was willing [to follow the illegal instructions of a caller] because I am a very nasty guy. "I am an extremely sadistic, evil guy… Most of the crimes I've committed were utterly foolish. I recently made the worst choices possible. Your honour, I followed the same procedure here. As a result, he is currently serving a 55-year sentence at Virginia's Wallens Ridge State Prison, which has the highest level of security.
Being a binge-watcher himself, finding Content to write about comes naturally to Divesh. From Anime to Trending Netflix Series and Celebrity News, he covers every detail and always find the right sources for his research.