"Swarm" on Amazon Video examines a fan's unhealthy devotion. It tells the tale of Dre, a young woman who becomes so enamoured with a pop artist that she engages in heinous behaviour. The sitcom, which Donald Glover co-created, makes comments on the complicated relationship between an artist and their fans as well as how social media has accentuated the erroneous sense of connection that some individuals feel with the famous persons they are obsessed with but have never actually met. The amount of bloodshed depicted in the show makes one ponder how long Dre can sustain this act. Can she ever be apprehended? Here is what the final episode's events signify for Dre's future. Spoilers follow.
Swarm Plot Synopsis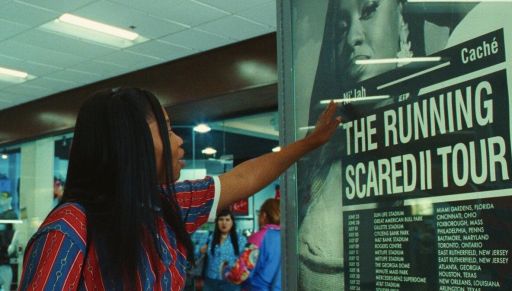 Dre adores Ni'Jah, a pop star whose followers go by the moniker Swarm. Fans of Ni'Jah include Dre and her sister Marissa, however Marissa is more concerned with her own destiny than Dre is with Ni'Jah. An dispute arises between them when Dre's negligence at Marissa's workplace threatens to ruin everything for her. Marissa heads out with her boyfriend to spend the night, but she is startled to discover that he is cheating. Dre has left for a party when she gets home to apologise, and she doesn't check her phone again until the next day.
When Dre gets home, Marissa has passed away. She appears to have committed suicide after listening to Ni'Jah's just-released album, "Festival." Dre is devastated by Marissa's passing, and she is made much more upset when Marissa's family asks her to leave the burial. She goes to see Khalid, Marissa's lover, whom she holds accountable for killing her sister. Dre begins her string of killings that evening when she murders Khalid.
Dre discovers a new purpose for herself in Houston as there is nothing else left for her to do. She finds and murders the person who had disparaged Marissa and Ni'Jah. Along the way, she also commits further murders. After killing one person, she leaves the city and goes in search of the next Ni'Jah hater, killing them as well. She also has it easier since, as a young Black lady, she gets overlooked.
Swarm Ending: Is Dre Caught?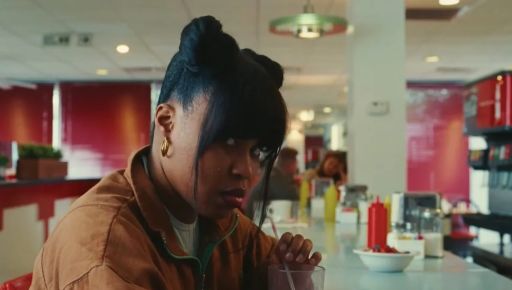 Dre travels the nation for two years, killing and disposing of victims. She doesn't remain in one place for very long, so the authorities are unable to link her to the killings. Because the case hasn't been solved yet, she isn't even a suspect. In this situation, Loretta Greene is useful. She is employed to investigate Tiffany Long's murder in Nashville. The detective starts by looking through the victim's social media accounts. Tiffany posted a tweet criticising Ni'Jah, which she notices.
She is brought back to another incident that took place in Arkansas. A woman named Dorothy Day was murdered in her house. Loretta was intrigued by the fact that the murderer didn't flee after killing Dorothy. They lingered to eat and even did a little cleaning. Loretta revisits the Arkansas case after noticing a similar murdering method, and she discovers that Dorothy also tweeted negative things about Ni'Jah.
When Loretta learns about Reggie Wilkins, the investigation moves forward more quickly. Although Dre didn't legally murder the man, she did leave behind four strippers who were charged with murder. One of them mentioned Dre, whose real name was Carmen. After looking for murders where the victim had been beaten to a pulp, Loretta discovered Khalid's death. When she looks into his case, she learns that he had a girlfriend named Marissa Jackson who passed only a week before Khalid was killed.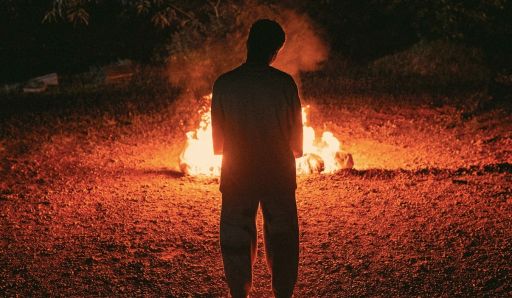 The thought of this intrigues Loretta. She learns about Dre through Marissa's mother. Due to Dre's aggressive nature and troubled upbringing, Loretta is certain that she is the murderer. She is convinced Dre is the right choice because she is a die-hard Ni'Jah fan. It does not, however, provide sufficient proof of her guilt. Because Loretta's superior isn't paying attention to her, she is unable to question Dre further. She is obliged to wait for Dre to make a mistake, which occurs a few weeks later.
The arrest of Tony, who entered the stage during a Ni'Jah performance, is reported to Loretta. As she sees the photo, it is clear that Tony is Dre. Dre is detained in Atlanta, the detective learns. Her best option is to speak with the serial killer and see if she can find any evidence to support her guilt since she still lacks evidence against Dre. In the hopes that Dre won't release her on bond in the interim, she travels to Atlanta. Does this imply that Loretta and Dre are now on the same page?
Dre never got in trouble, not even for a speeding ticket, which was one of the factors that allowed her to get away with murder. Her killings were never clean, therefore DNA was always found at the scene of the murder. She was never detained, so it's safe to assume that she was never included in the system. But now, she's been taken into custody. Moreover, Loretta is after her and would like to obtain Dr. E's DNA to compare it to those of the samples found at the crime scenes. This practically guarantees that Dre will face consequences for all the victims she has slain.
Does Dre Meet Ni'Jah?
Dre's only ever desire was to meet Ni'Jah. Although she had gone to her concerts, she had never had the chance to meet the artist in person. She thought she should meet Ni'Jah because they would hit it off. Dre had spent her entire life seeking approval from others, but she could only find it in Ni'Jah's music. She thinks they'd be excellent friends since she thinks Ni'Jah knows and gets her.
Dre finally attends one of Ni'Jah's concerts after making numerous unsuccessful attempts to do so. She can't help but cross the barrier and climb up on stage since the woman she and other admirers regard as Queen has captured her attention so completely. When the singer flees in the opposite way, she is stopped by the security personnel before she can get to Ni'Jah. Ni'Jah decides to give Dre a chance after witnessing him battling the guards and pleading with her.
Inviting Dre to sing in front of the crowd, Ni'Jah requests that the security personnel depart. Following the show, they leave together and go into Ni'Jah's car, where she gives Dre a hug and offers him comfort. What Dre wanted was this. That transpired just as she had anticipated. She always thought that as soon as she and Ni'Jah got together, they would click, and the singer would see how unique Dre was. Dre finally had that interaction with Ni'Jah, realising her lifetime desire.
We could make the case that Dre never actually passes security, if we wanted to. This is how Loretta discovers her—after she is hauled away and arrested. All of the following may be taking on inside of Dr. Dre's skull when Ni'Jah steps in to save the day. This time, she was so close to meeting her idol that when it didn't happen, she tried to convince herself that something else happened. Dre has a reputation for being a skilled liar. She made up an elaborate tale about how she met Ni'Jah's mother, who later introduced her to the pop singer, in a prior scenario. Dre can lie to herself if she can lie to others. So, we might conclude that the show's concluding scene was a fabrication.
The show never makes any mention of the hallucination, despite the fact that it is a generally reliable theory. We might therefore assume that everything actually did occur. In the end, Dre gave Ni'Jah a bear hug in her car. Even while it may have been rewarding for her, this experience helped her to lower her defences. She was happier now that her one and only dream had come true. Even if this is fantastic for her, the police still come after her. Ni'Jah acts kindly towards Dre before letting the law take its course and making the arrest.
Being a binge-watcher himself, finding Content to write about comes naturally to Divesh. From Anime to Trending Netflix Series and Celebrity News, he covers every detail and always find the right sources for his research.