17 Anime Like Gokushufudou | Similar Anime Like Gokushufudou
As new anime seasons are released on a regular basis, our anime suggestions will continue to grow. The Spring 2022 anime season has begun, which means that new anime seasons will be released shortly, adding to the already large library of anime available to view. This time, we'll look at anime like Gokushufudou, which you should check out if you're interested.
Because Gokushufudou only lasted one season, and as you may know, anime like this takes a long time to make another season. So we'll look at several anime similar to Gokushufudou that you can watch if you haven't had enough of Gokushufudou Season 1. The anime, also known as The Way of the House Husband, has two series of five episodes each.
It was first shown as a web series and is now available on Netflix. The Way of the House Husband anime depicts the life of a former Yakuza who has retired from the Yakuza to become a househusband. In his Yakuza days, he was known as the immortal dragon, and his name is Tatsu. Tatsu's domestic chores is paired against his imposing nature, resulting in a variety of humour throughout the anime.
Back Street Girls: Gokudolls

In the same way that Gukoshufudou centers around the Yakuza, this anime does as well. This occurs following an unnamed major failure. Ryo, Kentaro, and Kazuhiko, Yakuza underlings, were compelled by their boss to either commit suicide and sell their organs or travel to Thailand for sex reassignment surgery and idol training. This is a difficult lesson for them since, regardless of how it appears, the best option is the one that requires them to keep their lives.
The brutal treatment of the underlings is what distinguishes this anime from others like Gokushufudou, where the underlings ultimately choose to travel to Thailand. As a result, they became known as the Gikudolls after making their debut as Airi, Chika, and Marie. They were abused at first by Inungane, their Yakuza leader, who constantly trained them to become idols. Despite everything, their hearts are still Yakuza, and their brotherhood is still strong.
Barakamon

Handa, a famous Calligrapher who is still young and gorgeous, is the protagonist of the Barakamon anime. He was sent to a small island as a punishment for assaulting a famous calligrapher. He has never lived outside of a city, and he must adjust to his new weird neighbors, who usually move around on a tractor, uninvited visitors who do not use his front door, and children who constantly upset him by using his property as a playground.
Barakamon is another anime similar to Gokushufudou, in which Handa tries to fit in on this strange new island. It always conjures up images of a lighthearted comedy. From July through September 2014, the anime Barakamon contains 12 episodes. It has only one season so far, and binge-watching and finishing all of the episodes would not take long.
Detroit Metal City

Short anime series are appealing because they may be watched and finished in a single day. One advantage of recommendations is that you will quickly learn and form an opinion about them. Detroit Metal City anime, like Gokushufudou, had 12 episodes that aired from August 2008 to August 2009, each producing an OVA of 13 minutes. In the same year, a live-action film was released based on the book.
Soichi Negishi is a bashful teenage musician who dreams of a pop career in the Detroit Metal City anime. He became the lead singer and guitarist for Detroit Metal City, a Blackened Death Metal band. On stage, he goes by the name Johannes Krauser II, a demon from hell who is said to be a terrorist. Despite this, Negishi despises Detroit Metal City and everything it represents, and he is unable to leave his job as the band's maniacal frontman.
Durarara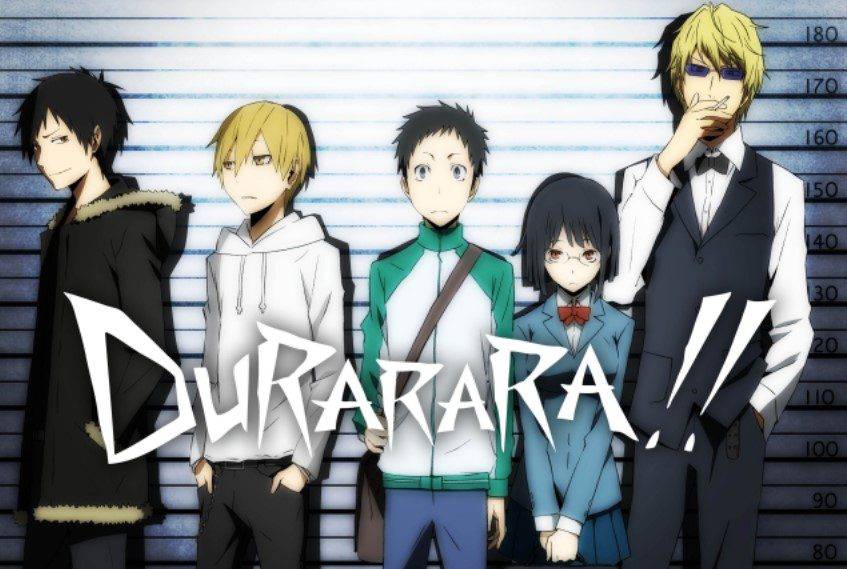 If you're seeking for an anime that's comparable to Gukoshufudou but has more mystery, you should check out Durarara. It tells the story of a young child who yearns for the thrilling life of the big metropolis. He and his boyhood friend Masaomi Kida go to Ikebukuro to attend Raira Academy. They hadn't seen each other since he was a child, and after meeting at a train station, they set out to explore Ikebukuro's streets.
Mikado was also warned by Masaomi about the people he does not want to meet in the city since they are dangerous and possess superhuman abilities. Shizuo Heiwahima, an information broker, Izaya Orihara, and the mysterious Dollars gang are among the characters. Mikado observed a local legend known as the Black Rider, who wanders through Ikebukuro on a black motorcycle that occasionally looks like a horse and is supposed to have no head under his helmet after they saw some side characters.
Fugou Keiji: Balance Unlimited

With the adaptation of the Balance Unlimited anime, Cloverworks managed to bring us something a little different in 2020. The anime, also known as Fugou Keiji: Balance Unlimited, premiered in July 2020 and aired until September 2020. It was supposed to come out sooner, but it was pushed back. Balance Unlimited is an anime series with 11 episodes and only one season.
It depicts the life of rich Kambe Daisuke, the heir to Japan's wealthiest family. While working for the Tokyo Metro Police Department, he was assigned to the Modern Crime Prevention Task Force as a detective. He made the most of his great family fortune and spared no expense when it came to investigating crimes. He has a proclivity for assessing and analyzing everything, including individual human lives. Kato Haru, a sensitive investigator who believes that money isn't everything, was chosen as his partner, although she is typically turned off by his materialistic mentality.
Hinamatsuri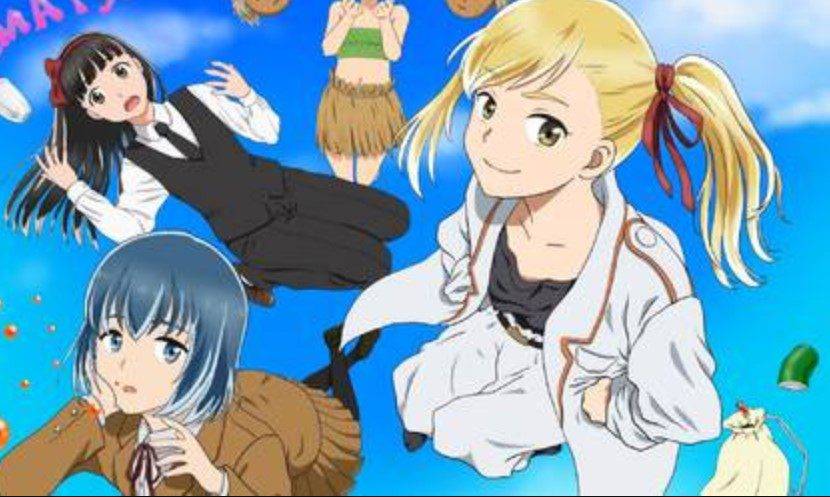 Hinamatsuri is another anime with a Yakuza-inspired plot, as we watched Nitta, a mid-level Yakuza from the Ashikawa-gume, discover that his usual life has been turned upside down. This happened when a girl from the future dropped from the sky on his head without warning. Except for Hina's name, he didn't know anything about her. Yoshifumi had reluctantly become her de facto father, and she possessed amazing psychokinetic abilities.
Hina's arrival triggered a chain reaction that touched everyone in the city. More females from the future began to appear on a regular basis, either to return her to her original timeline or to terminate her. Hinamatsuri is a 12-episode anime that premiered in April 2018 and ran through June 2018. Crunchyroll and Funimation were also licensed to release episodes of this anime.
Horimiya

Horimiya tells the story of Kyouko Hori, a popular high school girl who excels academically despite her flashy appearance. She is a family-oriented character who transforms into someone else when she is not at school. Since she was a child, she has acted as a parent for her younger brother when her workaholic parents are not present. She is generally too preoccupied with chores and caring for her brother to have time for the typical teenage social life.
She discovered that despite his appearance at school as a bookish, quiet, and potentially otaku, she met Izumi Miyamura, who likewise doesn't portray his genuine nature at school. She realized that she had been completely incorrect about him. Miyamura is nice outside of school, has a lot of piercings, and isn't very good at studying. Hori's revelation of his secrets and their meeting marked the start of a new chapter in his life.
Hyouka

Looking for more anime similar to Gokushufudou to watch? Well, the list goes on and on. Then there's Hyouka, an anime about Hotaro Oreki, who joins Kamiyama Highschool's classic literature club at his older sister's request in order to save it from being abolished. Eru, Satoshi, and Mayaka are among his fellow members. The anime tale takes place in Kamiyama, the hometown of the anime producer.
Hyouka is a 22-episode anime with only one OVA. Only one season of the anime has been released thus far, which ran from April to September 2012. It is quite long, with more episodes than the typical 12 episodes each season anime, so there will be a lot of action to behold in this one.
I Can't Understand What My Husband is Saying.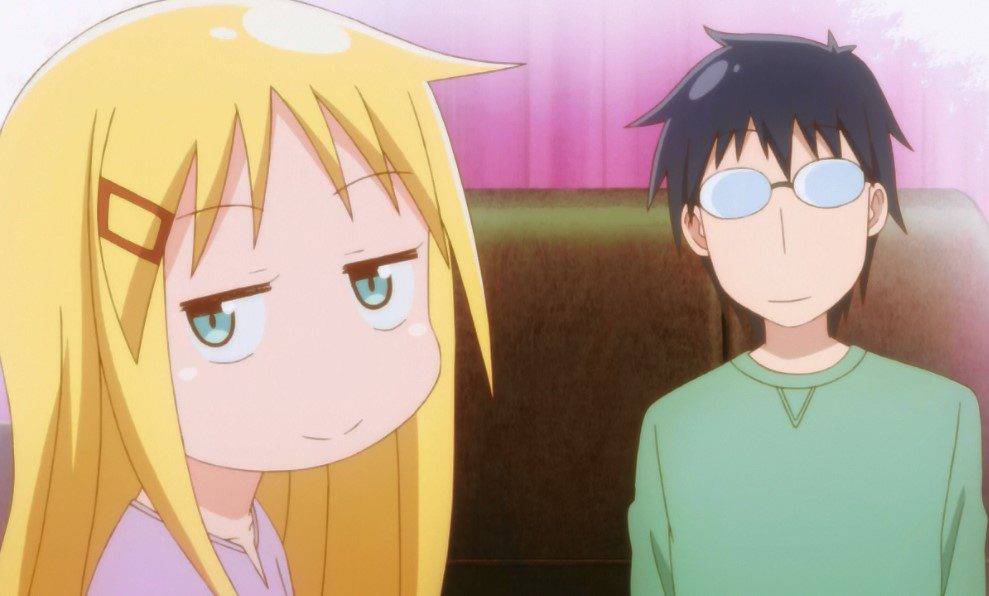 One of the anime that focuses on domestic humor, and in some ways, it is similar to Gokushufudou in that they both revolve around what happens in a house where a husband and his wife reside. The anime I Can't Understand What My Husband is Saying includes 26 episodes, making it a little lengthier than the typical anime, which only has one season with 12 episodes. For those who prefer it, this implies a little more action, which is also excellent news.
The anime premiered in October and lasted through June of 2015. Karou and Hajime's lives are followed. Karou is a hardworking office lady, whereas Hajime is an otaku and a blogger who is infatuated with anime and manga culture. They make in-jokes and use popular anime and Otaku stances. In metropolitan Japan, these characters explore many contrasts and similarities between daily living and otaku culture. Their hilarious speech complements the animation, although it occasionally veers into Manzai territory.
Mob Psycho 100

In the interim, you can watch Mob Psycho 100, which is similar to Gokushufudou. It revolves around Shigeo Kageyama, a middle school student called Mob for his lack of presence. Despite his unassuming appearance, he is a formidable esper with incredible psychic abilities. He is continually enslaved by his emotions in order to maintain control over his abilities.
Working as Reigen's assistant, he learns to control his abilities. Because Mob wants to live a normal life, he places all his trust in Reigen, despite the fact that he is a more powerful esper than Reigen. As a situation of difficulty approaches him, his restrained feelings tend to build little by little. His might would threaten to exceed its bounds, especially if he encountered other espers.
My Teen Romantic Comedy is Wrong as Expected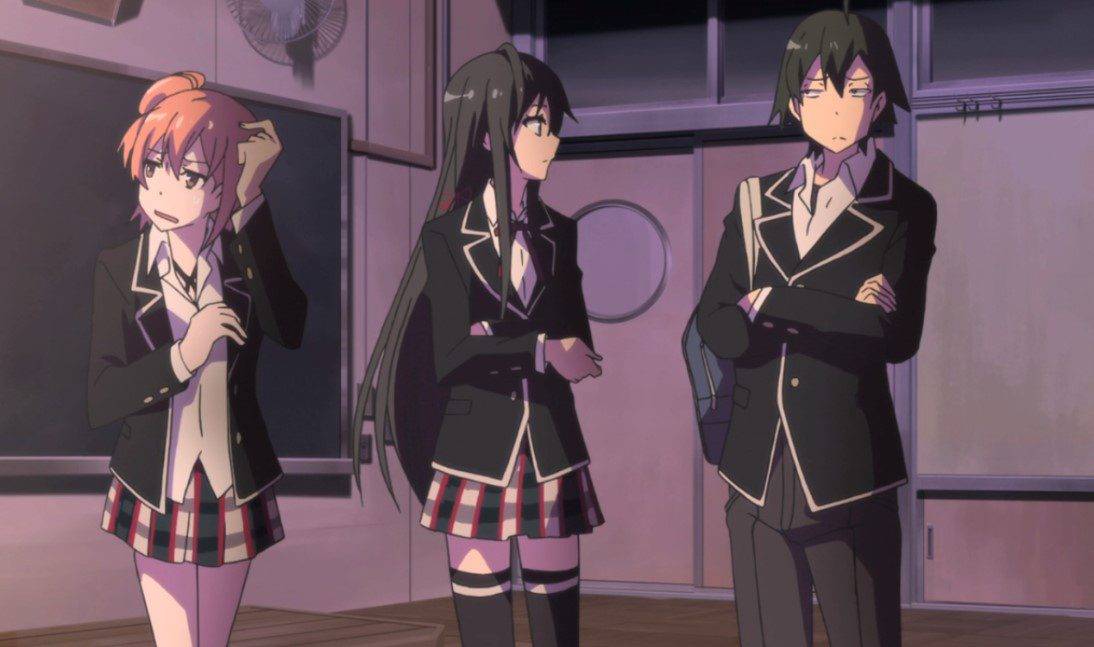 The anime My Youngster Romantic Comedy follows the life of Hachiman Hikigaya, a pessimistic, realistic, and close-minded teen who was forced to join the school's service club by his instructor. He had to work alongside two other girls who had their own problems, and they offered each other support and counsel while coping with their inner tensions. The anime first aired in 2013, with only one season consisting of 13 episodes and one OVA.
Despite their differences in personalities and values, Hikigaya and Yukino would help and advise other students as members of their school's service club. They're also helped by Yui, who is always happy, and the anime focuses on the different social circumstances that teenagers confront in high school, as well as the psychology that drives their relationships.
Sakamoto Desu Ga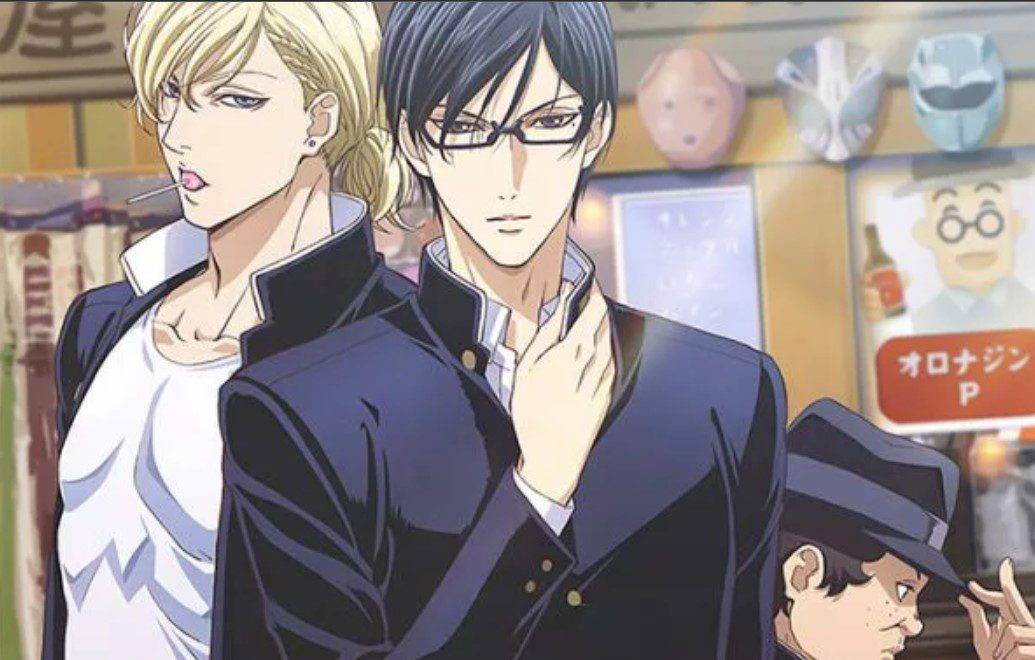 Another anime with a modest protagonist, as shown in "The Way of the House Husband." Sakamoto Desu Ga, which translates as "Haven't You Heard?" I'm Sakamoto" is one of the anime that you should watch if you like Gokushufudou. Sakamoto Desu ga is a 12-episode anime that aired from April to July of 2016. In case you were wondering, no new information about the anime's next installment has been released as of yet.
Sakamoto Desu Ga is a manga series about a very cool and well-known Sakamoto. Despite all of the bizarre situations he is usually in, including pranks perpetrated by people who envy him, practically every kid, especially the school faculty, likes him. He is always able to handle and emerge flawlessly, making himself appear cooler. The majority of his antics usually result in loud laughter from the audience.
Sakigake!! Cromartie High School

Even though we don't have an extensive collection of anime like Gokushufudou, we do have a number of titles that would take even a dedicated anime lover some time to discover. Because most people are interested in action-packed shows, Sakigake Cromartie High School is one of those anime that, once discovered, makes you wonder where all the fantastic anime has been hidden all along.
Because there are choosy anime lovers out there, that should be true if you chance to be an Otaku who enjoys Gokushufudou. And some anime are only interesting after you've seen them. Because at first glance, they appear to be lacking in quality. But after you try them out, you'll see how intriguing they are, and you'll wonder how you managed to miss an anime like that when it's been there for a while. The Cromartie Highschool anime follows Takashi Kamiyama, who is a kind person until he enrolls in a thoroughly delinquent high school.
The Disastrous Life of Saiki Kusuo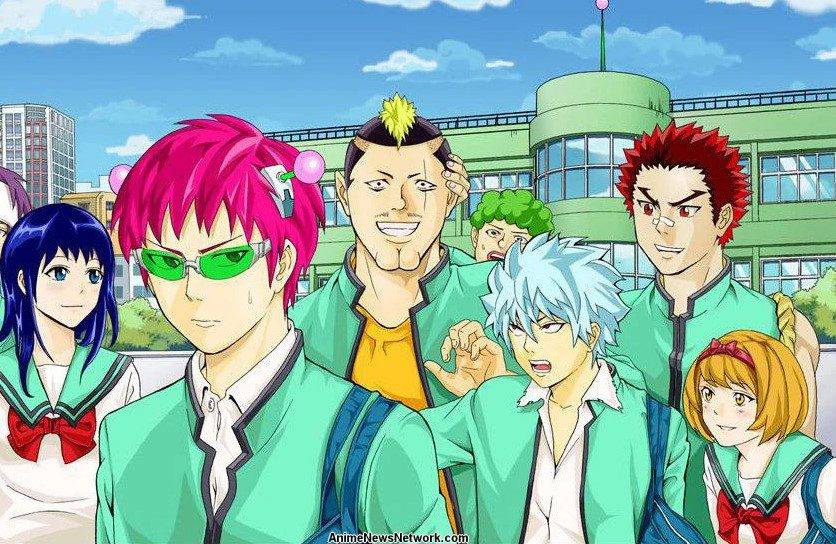 The anime The Disastrous Life of Saiki Kusuo includes only 120 episodes, so if you want to watch it all the way through, it will take a long time. It ran from July to December 2016 and was the inspiration for a live-action feature. The Disastrous Life of Saiki K: Reawakened, a six-episode prequel, premiered on Netflix in December 2019. So, if you're a fan of anime like Gokushufudou, you can check it out and see how it stacks up against the other romantic genres on our list.
The anime simply depicts the life of Kusuo Saki, a high school student born with supernatural abilities such as psychokinesis and teleportation. He would normally strive to keep his strength hidden from his classmates. However, he is frequently placed in situations in which he is obliged to use his abilities, and it has proven difficult for him to keep his abilities disguised.
The Yakuza Guide To Babysitting

A perfect masterpiece, and in the way things happen, it could be compared to Gokushufudou. The Yakuza Guide To Babysitting is about a Yakuza babysitter, while The Way of the House Husband is about a Yakuza and his wife. The Yakuzas in each of these anime demonstrate love and concern for someone, which is unusual among the Yakuza. So, despite the fact that this anime is set to premiere in July 2022, it perfectly complements Gokushufudou.
The Yakuza Guide To Babysitting anime follows Kirishima Tooru, who is the right-hand man of the notorious Sakaguki crime family. He uses his profession as an opportunity to act out his aggressive inclinations, earning him the moniker "Demon of the Sakuragi." Nothing can stop him, but that is only true until he is assigned to babysit his boss's daughter. He must now let go of his harsh inclinations and reveal a softer side that he had previously hidden.
The Way of The House Husband?

Is It Worth Watching The Way of the House Husband? If you're looking for a solid reason to watch The Way of the House Husband, consider what kind of Otaku or anime lover you are. Because there are people that only watch action-packed anime because they enjoy seeing how different battles and techniques play out in a fight. You can see from this list of anime similar to Gokushufodou that they all have a same topic.
Most of them have a caring figure, and while Gokushufudou is set from the perspective of the Yakuza, it also includes the life that follows. However, as a Yakuza, our protagonist's previous lifestyle and mentality have had a significant impact on him. If you want to watch something similar to Gokushufudou, look for anime about gangs with a little romance. We also have a new anime coming out this year that is very similar to Gokushufudou.
"The Yakuza Guide to Babysitting," for example, is quite similar to Gokushufudou. The protagonist is a hardened Yakuza. His character has not altered since he left the Yakuza to babysit. As a result, we see a mix of gangsterism and the Yakuza's compassionate side, which is typically defined as delinquents with no feelings or hearts. The Yakuza settles with Gokushufudou's wife and becomes a househusband while his wife works.
The way the main characters in these two episodes handle their loved ones illustrates the gentler side of the Yakuza, as opposed to their Yakuza personality, which is the polar opposite of caring and loving your family. You should definitely watch it. Hardcore Otaku are the primary viewers of the Way of the House Husband anime. Those who have integrated themselves into the anime and mana communities to the point where it has become their way of life. This is one of the reasons why people continue to watch The Way of the House Husband: it captures the essence of anime culture, even though it is not as action-packed as your typical anime that even a beginner Otaku would recognize.
Tonikaku Kawaii: Over The Moon For You
This anime goes by many other titles, but for now, what matters is that we look at the crucial elements that will entice you to watch it after seeing Gokushufudou. Tonikaku Kawaii, also known as Tonikawa: Over The Moon for you, premiered in October and ran until December 2020 for its first season. It's a relatively short anime that you can binge and finish in a single day if you have the time.
The anime follows Nasa Yuzaki, a kid with an unusual name who meets a beautiful girl after receiving his high school practice exam grades on a cold night. When he attempted to speak with her, he became distracted by her beauty and was struck by a truck. Nasa mysteriously followed her to a bus stop after saving him, where he proclaimed his love for her. Tsukasa was the girl's name, and he consented to become his girlfriend only if they first married.