The Netflix documentary "The Deepest Breath" is confusing, fascinating, frightening, and tragic in equal measure, living up to its title in almost every manner possible. This is due to the fact that it includes both vintage film and unique interviews to truly give us an understanding of free diving, which is possibly the most dangerous and deadliest extreme sport ever. Naturally, it also briefly mentions several tragic warning tales, one of which, in our opinion, should have been the infamous autumn 2002 tragedy with the late athlete Audrey Mestre.
Who Was Audrey Mestre?
The first time Audrey set foot in a French swimming pool or body of water was when she was just a baby. Audrey was born on August 11, 1974, into a proud family of scuba diving and snorkelling aficionados in Saint Denis. She experienced a complete love affair with the sensation of waves lapping on her body at that time, which ironically led her to win the 25-meter swimming championship at the juvenile age of 2. It should therefore come as no surprise that even though she was an experienced scuba diver by the time she was 13 years old, she still had to wait three more years to receive her formal certification because of French law.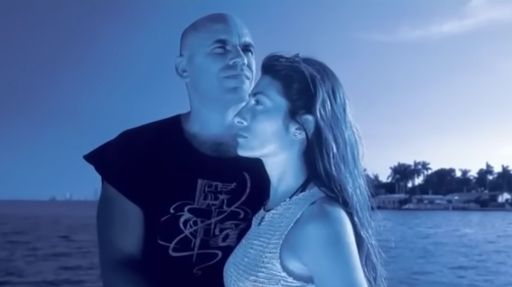 When Audrey was 14, she was given the news that she had scoliosis, which forced her to wear a corset-like brace anytime she was on land even though the water really relieved her agony. The entire Mestres family apparently moved to Mexico at this time, and the teen later made the decision to register in a La Paz institution to seek a degree in marine biology. With each swim or scuba dive, she was bound and determined to learn every little thing there was to know about the ecosystem of a body of water in order to enjoy its depths even more.
As a result, it goes without saying that Audrey's entire existence was centred around various maritime events and oceanic adventures. In fact, it is how she first met Cuban athlete Francisco "Pipn" Ferreras in 1996. Actually, she had only intended to observe the very accomplished free diver's techniques as he had a history of health issues, including asthma, poor vision, and limb deformities. But the two fell madly in love in just two days, and before they even got married in 1999, she moved into his Miami, Florida, house. Plus, it was Pipn who taught this French girl free diving, which led to her breaking multiple records.
How Did Audrey Mestre Die?
On October 12, 2002, Audrey lost her life while attempting a world record off Bayahibe Beach in the Dominican Republic with her husband's direct supervision. Her goal, according to sources, was to break the 170 metre barrier for a no-limits free-diving record, which she had successfully accomplished on practise dives. However, things didn't go as planned when she made her actual attempt. She discovered that she was unable to quickly ascend to the surface when she reached her goal of 171 metres because there was no air in the "lift bag" when she opened the valve on her air tank.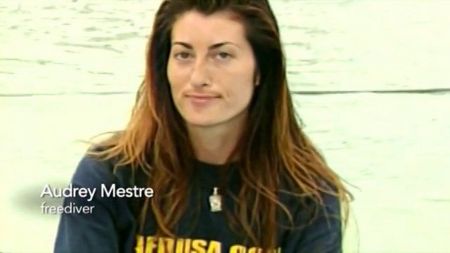 The most horrifying aspect, however, is that even though a rescue diver was able to reach Audrey and inflate her bag in time, she was unable to climb quickly enough because of unusually strong underwater currents. Since no medical professionals were close to treat her when she came out and her pulse was already quite weak, Pipn wasted valuable time trying to revive her in the water, which was against protocol.
In the end, Audrey, age 28, was declared dead on shore after spending longer underwater than she had anticipated—more than 812 minutes compared to her original plan of little more than three. It's important to note that Pipn was in charge of inspecting his wife's lift bag air tank and had forbidden any other team members from getting close to it, which later caused a lot of controversy. This was in particular because, while again, these are just rumours, he is said to have pushed for this world record attempt to happen earlier than planned.
Our Team DCS includes 5 different writers proficient in English and research based Content Writing. We allow them and encourage them to follow the Entertainment news all day long. Our posts, listicles and even the exclusives are a result of their hard work.