People Magazine is looking into where Baby DeOrr is. Tells the story of how DeOrr Kunz Jr., who was 2 and a half years old, went missing while camping with his family in Idaho in July 2015. The police and the family hired several private detectives to look for the missing baby, but no information about the baby has been found as of yet. So, where did baby DeOrr go, and who are the people who might have done it? Let's find out.
What Happened to Baby DeOrr?
In July 2015, DeOrr Kunz Jr., also known as "baby DeOrr," was fishing with his family at the Timber Creek campground in Leadore, Idaho, east of Challis. He was there with his parents, Jessica Mitchell and Vernal DeOrr Kunz, Robert "Grandpa Bob" Walton, baby DeOrr's great-grandfather, and Robert's friend, Isaac Reinwand. Reports say that the baby was left with Grandpa Bob while the baby's parents left the campsite to go fishing on the afternoon of July 10, 2015.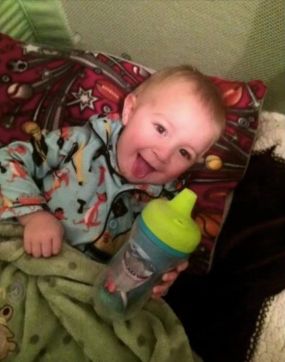 Trina Bates Clegg, DeOrr's grandmother, thought back and said, "It's like a timeline. You begin to think, "Ok. Today is the day we were cleaning out the camper,' and I remember baby DeOrr being so excited to help clean out the camper and jump on the cushions and do other little things before they left. How excited he was to be a part of it, go camping, and relive some of the memories I have of going up to Leadore and camping with my grandma and grandpa when I was a child.
The episode showed old footage of Vernal talking about how he and Jessica had gone about 50 yards from where they left their child with Grandpa Bob before finding some minnows. Venal heard that baby DeOrr liked minnows, so he walked back to bring him to see them. But when he went back to the site, he didn't find his child there. He said, "I walked up the hill, and when I looked over, he wasn't in his chair, and he wasn't with Walton."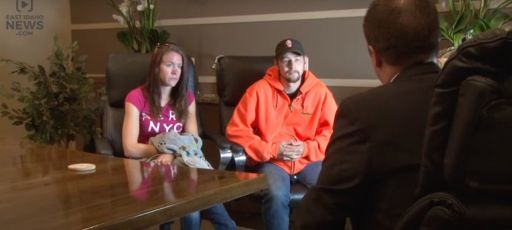 A statement from the Lemhi County Sheriff's Office says that the authorities were told around 2:35 pm that the baby had gone missing. After the missing person report, the Sheriff's Office worked with Salmon Police Department and other law enforcement agencies in the area, Salmon Search and Rescue, Leadore EMTs, and others to start a massive search for the missing baby. After a thorough search of the campground turned up nothing, the agencies sent out divers from Salmon Search and Rescue and Lemhi CSO, search dogs from LCSO and Salmon PD, and horseback resources from Salmon and the Leadore area, among others.
The authorities also sent in a helicopter, professional searchers on horses and All-Terrain Vehicles (ATVs), and dozens of volunteers on foot. Reports say that at one point, over 150 people were working on the search and could be found. Within a few days, the agencies set up a large search area about 2.5 miles from the campground, which was thoroughly searched by Search and Rescue staff. But the police never found him, even though they talked to all four adults who were with the baby at the time.
Is Baby DeOrr Dead or Alive?
Investigators looked into all four people, but even though they found nothing to link any of them to the crime, none of them were ever ruled out as suspects. Family members say that Grandpa Bob's health was bad and that he had a number of illnesses. Because of his health condition, he needed oxygen to be given to him from the outside at all times, so he was always hooked up to an oxygen cylinder. Trina Bates Clegg said that her father would die in 15 minutes if he didn't have oxygen.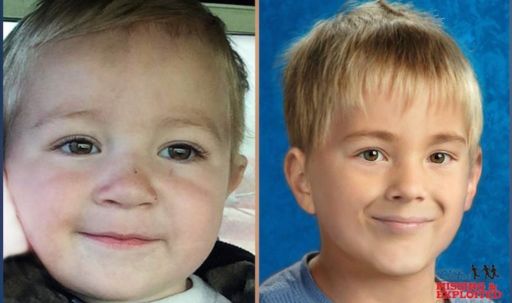 Grandpa Bob died in June 2019, just four years after his great-grandson went missing, and Trina talked about how sorry he had been ever since. She said, "All he did was keep telling Jessica how sorry he was. Sorry that he took his eyes off the baby and kept telling Jessica he was sorry." The police also looked into Isaac Reinwand, who was Grandpa Bob's friend and was said to have a rough past and a criminal record. Steve Penner, who is the Chief Deputy Officer for Lemhi County, said how many people called in about Isaac when they heard he was there.
The show says that Jessica and Vernal said they had never met Isaac before the camping trip and that they had been charged with theft, battery, and domestic violence. Grandpa Bob had said that his friend was "kind of a little weird, but a very good guy," as Jessica told it. But his criminal past and strange behaviour after the baby went missing made people think he was up to no good. Vernal said that Isaac avoided the media and didn't want to help with the search, making jokes and saying hurtful things.
Isaac helped the police, and his story has stayed the same over the years. He said that he was fishing far away from where baby DeOrr was sitting with Grandpa Bob, and that he only found out about it when he saw Grandpa Bob pacing around frantically. In 2016, the police also thought that Jessica and Vernal, the parents, might be guilty because their stories didn't match up. Vernal had said on the show that he and his son had talked to a person unloading beer at a convenience store on July 10.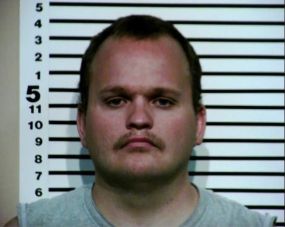 When the police found the person, he said he was sure he hadn't seen Vernal or baby DeOrr that day. There were also some small problems, like who made breakfast on June 10 and many others. The family hired two private detectives, but both of them quit because the family members' stories were all different. Reports say that one of the investigators, Phillip Klein, had even been sued for putting together fake evidence.
Steve Penner said, "I have no idea what went wrong. Was he taken away? Did someone do something bad to him… or was it a nature take, in which case he could have gotten out of there and we didn't find him? I suppose I could say it's one of those three." The family of Baby DeOrr thinks he is still alive, and Trina said, "We will do everything we can to find him until the day we all die." The case is still open, and every year the police look for clues and ask the public to come forward if they know anything about what happened.
Our Team DCS includes 5 different writers proficient in English and research based Content Writing. We allow them and encourage them to follow the Entertainment news all day long. Our posts, listicles and even the exclusives are a result of their hard work.