On The Wheel Of Time, what happened to Barney Harris? After the first season was broadcast on Amazon Prime Video, why was he replaced? There have been some varied reviews of The Wheel Of Time Season 1 since it debuted on Amazon Prime Video. However, the consensus appears to be that Barney Harris is excellent as Mat Cauthon. The problem is that he won't be portraying the role in Season 2. Fans of the show are obviously curious as to why Harris is quitting after just one season. How come he left? He left of his own accord or was he fired? Did he eventually receive a better offer to play a major role in a huge film or even bigger TV show?
In this article, I'll try to address each of these queries. The fact that Amazon and Harris himself are remaining mute about the situation, at least in my opinion, suggests that the reasons for Harris' departure from the show may have been deeply personal.
WAS BARNEY HARRIS SACKED FROM THE WHEEL OF TIME AFTER SEASON 1?
Sincerity be told, we still don't know if Barney Harris departed the program on his own accord or as a result of being fired. As of the time this article was written, there was no news on that. However, many individuals are making assumptions about what actually transpired. It appears that the majority of individuals think Harris abandoned the program for personal reasons. There were no rumors of the actor's troubles on the shoot. This leads me to conclude that the actor wasn't a problem for the cast or staff.
Since he and the most of the actors in the show are quite young, it might have been a little too much for the actor. The other theory is that after seeing his performance in the first season of the show, the show's creators changed the character's course for the second season.
The truth is, I think he does a great job in the part, so I would be a little surprised if the show's creators decided to have Mat recast. Finally, there are others who have advanced the hypothesis that Barney departed the program because he received a better offer to play a leading role in another project. The problem with this argument is that Barney Harris isn't currently involved in any upcoming projects, which would indicate that he departed the program to star in something else.
WHO IS PLAYING MAT IN SEASON 2?
It was confirmed relatively quickly after Harris revealed he was quitting the show that Dónal Finn from The Witcher will be filling in for Mat for the foreseeable future. This is in regards to who will be playing Mat in The Wheel Of Time Season 2. In programs like this, recasting is not particularly unusual. Particularly when it comes to a show's main characters, it is rather uncommon. After the first season, I don't recall the last time a show changed one of its leads.
Undoubtedly, it has occurred in the past, although it typically involves a supporting or minor figure. Mat is a significant character in the books and one of the five potential Dragons from the Two Rivers. Given that Barney Harris was unquestionably the most well-liked performer from the first season, it will be intriguing to watch how Dónal Finn performs. Compared to the other young performers on the show, he is a lot more talented actor. That is just my personal opinion, but I'll stand by it. It will be disappointing to not see him in the upcoming season.
WHAT'S NEXT FOR BARNEY HARRIS AFTER THE WHEEL OF TIME SEASON 1?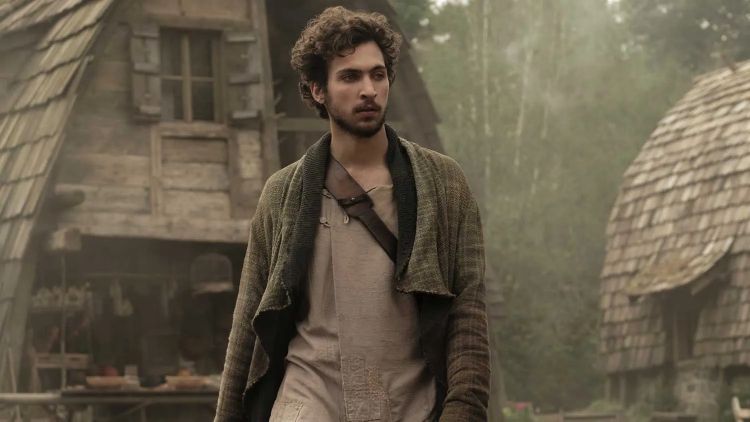 After The Wheel Of Time Season 1, Barney Harris is not currently involved in any other projects, as I previously stated. I sincerely hope he succeeds and has a successful career. We'll have to wait and see what transpires, but I have no doubt that he will receive offers given his outstanding performance in the first season of this show. The actor is in a decent place mentally and hasn't gone through anything horrible, so I only hope that he didn't leave the program because of a bad attitude on set. I also hope that it was personal reasons.
What do you think of this characteristic? Do you anticipate watching The Wheel of Time Season 2? What do you think of Finn's performance as Mat? Please share your opinions in the section below.
What do you think this tale means? Comment here or on our Facebook, Twitter, or Instagram accounts to let us know! Additionally, wherever you find podcasts, be sure to check out The Small Screen Podcast, one of the best podcasts for movie fans!
Our Team DCS includes 5 different writers proficient in English and research based Content Writing. We allow them and encourage them to follow the Entertainment news all day long. Our posts, listicles and even the exclusives are a result of their hard work.