Editor's Note : This Page Was Updated On 20-Oct-2022 to add relevant images.
An erotic film is defined by its cinematic state of being as well as its physical intimacy. It's the undercurrent of a picture that is otherwise devoid of sexual content. It's in the music, the camera work, and even the way characters exchange glances. These films were lauded for focusing on the more obscene aspects of the story. Cinema has always explored it with stories, from passionate affairs to kinky obsessions.
As a result, Hollywood produced some of the best erotica films that have yet to be seen by the general public. So, here's the rundown of the top pornographic films released between 2010 and 2021:
Blue Is The Warmest Color (2013)
Adèle is unsure about her sexuality, and she attempts miserably to grasp how she feels by being with a man. When a blue-haired girl steps into her life, though, she is transfixed. They begin dating and can't seem to get enough of each other. They later suffer a devastating heartbreak.
Call Me by Your Name (2017)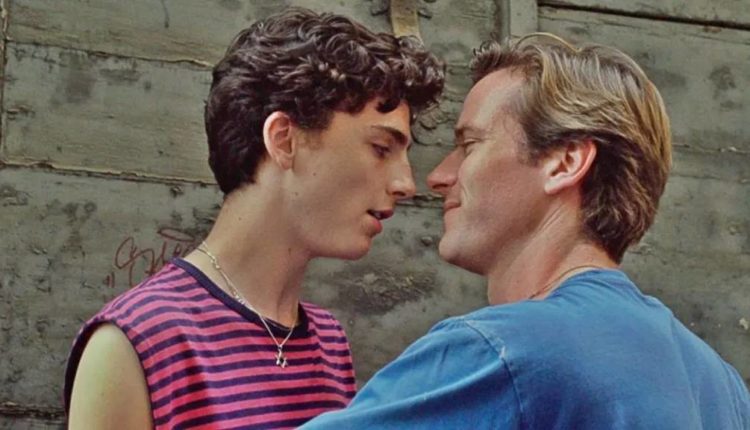 Elio, a teenager, falls in love with Oliver. Oliver works as a temporary assistant for his father. While in a transitory relationship with Oliver, Elio discovers his sexual orientation. After that, he attempts to make sense of it. The hot Italian weather in the countryside provides a fantastic cause for gleaming backs, naked body clapping, and wild shiftlessness, all while retaining the raw adrenaline of a tense fling.
Double Lover (2017)
Chloe, a vulnerable young woman, develops feelings for Paul, her psychoanalyst. She moved in with him a few months later. She quickly learns, however, that her sweetheart is hiding a part of his identity. Double Lover is a daring and frequently frightening production. It pushes a woman to the brink of insanity while always respecting her feelings.
Fifty Shades of Grey (2015)
Anastasia Steele, a college senior, did not realize what route her life would take when she stepped in for her sick roommate Katherine Kavanagh to interview wealthy businessman Christian Grey for their campus paper. Christian Grey, as mysterious as he is wealthy and powerful, finds himself curiously drawn to Ana, and vice versa. Anastasia jumps right into an affair despite having little prior sexual experience, only to discover that Christian's genuine sexual preferences test the bounds of pain and pleasure.
Guilty of Romance (2011)
This is a story about a married woman who becomes increasingly deranged as a result of a fortuitous encounter with nude modeling. She meets a lovely but deranged older woman who seduces her into the world of the call girl. Later, a detective investigates a woman's gruesome death in a red-light district. The housewife, on the other hand, keeps her double life as a call girl hidden from her husband.
God's Own Country (2017)
A young dissatisfied farmer lives in Yorkshire with his ill father and grandmother. Until a Romanian migrant worker sets him on a new path, he numbs his frustrations with alcohol and casual physical intercourse. It sparks a passionate connection that propels Johnny along a new path.
Love (2015)
Murphy and Electra go on a very volatile relationship. With each passing day, it crosses all lines. As they continue with their bizarre obsession, their experiments lead them to bring another woman into bed. This equation, however, did not work out well and threw the entire equation off-kilter.
Mektoub, My Love: Canto Uno (2017) (2018)
Ophelie learns she is pregnant with her lover's child in 1994. She is, however, engaged and will marry her fiancé soon. With summer drawing to a close, she considers traveling to Paris to have an abortion. She and her friends decide to spend the night in Sete at a nightclub. She gets intimate with her other friend there once more.
Naples In Veils (2017)
Adriana, a medical examiner, gets lured by Andrea, a gorgeous young guy, at her aunt's house during a Neapolitan ritual involving femminielli. They spend the night at her house and get physically intimate. Adriana finds after a few days that the young guy on whom she is performing a post-mortem examination is Andrea. She resolves to look into Andrea's death and the circumstances surrounding it.
Nymphomaniac: Volumes I and II (2013)
Seligman, a single, lonely, but wise man, comes upon a battered woman on the side of the road. He takes her back to his house with him. He had no idea she was a self-professed nymphomaniac. She begins to tell him her tale and how she came to be where she is now in her life.
Queen of Hearts (2019)
Anne is an accomplished lawyer and devoted mother. When she becomes engaged with her adolescent stepson, though, she jeopardizes both her family and her job. It takes you step by step through the creation of a tragic family secret, as the consequences of hubris, lust, and deceit conspire to wreck havoc in their lives.
Shame (2011)
Brandon, a successful and gorgeous New Yorker, appears to lead a normal life. However, behind his façade of normalcy, he conceals a dreadful secret: he is a nymphomaniac. He is numbed by his incessant hunger for pleasure. However, Sissy, Brandon's needy sister, arrives unexpectedly in town. She crashes at his place and intrudes on his personal space. Brandon is finally forced to face his addiction head-on.
Stranger by the Lake (2013)
Summer is arrived. On the beaches of a lake, there is a cruising location for males. Franck falls in love with Michel during this time. Michel is a dangerously gorgeous, powerful, and lethal man. Franck is aware of this, but he still wishes to pursue his love. It's a gorgeous minimalist erotic thriller that delves into captivating visuals and little language.
The Duke of Burgundy (2015)
"The Duke Of Burgundy" is a drama about a couple of female lovers' connection. They engage in dominance and subservience games. A butterfly and moth researcher pushes the boundaries of her relationship with her homosexual lover. Two women in this film push their sexual urges to the limit in a kinky and deliciously twisted way.
The Untamed (2016)
A meteorite is discovered by a couple that is having marital problems. This sets off an encounter with an enigmatic entity. Their lives are flipped upside down by the creature's discovery. Because it is both a source of joy and disaster. This is a film about the beast known as lust, and how it may be equally seductive.
The Handmaiden (2016)
With the help of an orphaned pickpocket (Kim Tae-Ri), a Korean con man (Ha Jung-woo) devises an elaborate scheme to seduce and bilk a Japanese woman (Kim Min-hee) out of her inheritance. One of the best love heists, triangles, and dramas ever filmed, thanks to the film's twisting plot, intricate characters, and masterful directing.
The Skin I Live In (2011)
Dr. Robert Ledgard is a surgeon who specializes in plastic surgery. In a car accident, his loving wife was terribly burned. After that, he attempted to create a new skin that could save burn sufferers' lives. After 12 years, Ledgard has finally invented skin that protects the body. It is, however, still touch sensitive. With the help of his devoted housekeeper, Ledgard puts his innovation to the test on Vera. Vera is imprisoned in the doctor's mansion against her choice.
Venus In Fur (2013)
An actress (Emmanuelle Seigner) tries to persuade a director that she is the best choice for a part in his next show. She may have a hidden objective when she auditions for a role in a play written by a misogynistic writer (Mathieu Amalric).
Young and Beautiful (2013)
Isabelle (Marine Vacth), a 17-year-old student, loses her virginity after a brief holiday relationship. When she returns home, she begins a hidden life as a call girl for a year, meeting her clients for hotel-room trysts. She maintains an oddly detached demeanor throughout, seemingly uninterested in the money she earns or the interactions itself.
365 Days (2020)
Massimo is a Sicilian Mafia family member. Laura works as a sales director for a company. She had no idea Massimo would kidnap her when she was on her way to Sicily to try to restore her relationship. He offers her 365 days to fall in love with him after kidnapped her. The sensual love drama film "365 dni" is based on the bestselling novel of the same name.