A lot of movies educate us that sex can be both thrilling and hazardous. If done well, erotic romance and spine-tingling adrenaline can be a winning mix. Most erotic thrillers, on the other hand, are essentially porn with a little more fascinating plot, but a few do manage to tap into the actual potential of this sub-genre.
While most erotic thrillers follow the same formula, some have incredibly distinct stories. These are the films that are a little more self-aware than the rest of the shabby, sad sex depictions. Keeping this in mind, we've produced a list of some of the best films in this genre. Here's a list of Netflix's best erotic thriller movies that are now available to watch. Sex thrillers and adult erotic thrillers are among the titles on the list.
365 Days (2020)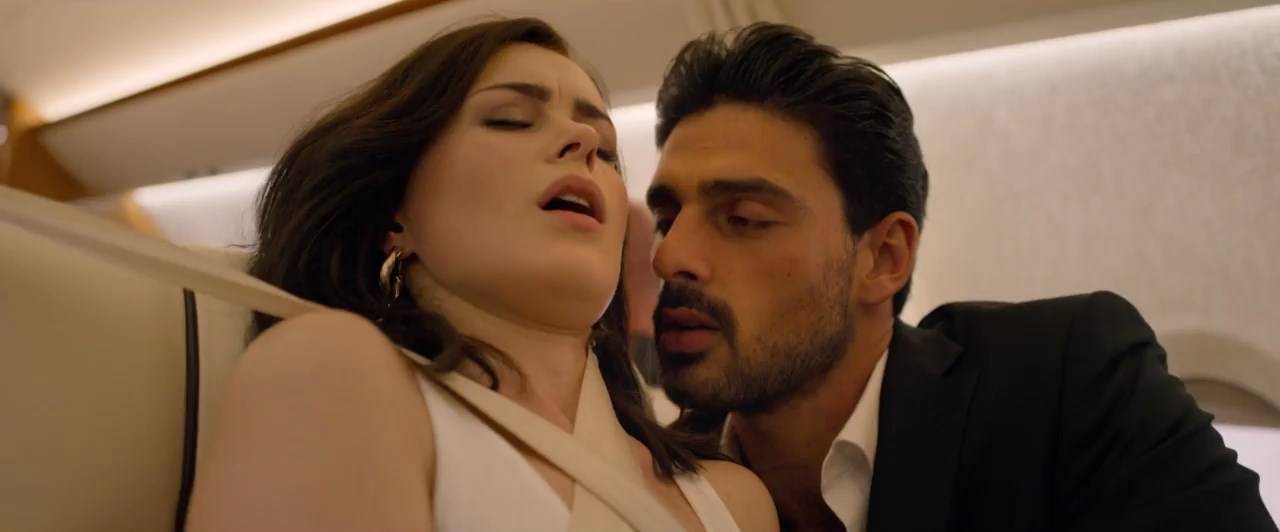 Laura Biel (Anna-Maria Sieklucka) is a successful executive who is stuck in a stale relationship with her lover Martin. Massimo Torricelli (Michele Morrone), who is revealed to be the head of the Torricelli crime family, kidnaps her one day. He threatens to keep her as his prisoner for the next 365 days until she develops genuine feelings for him. He makes it clear that he is not going to compel her to have sex with him. The game of power and control that ensues is between two incredibly strong-willed individuals. This Polish sexual thriller romance, one of the most recent films to attempt to show BDSM, has gotten a lot of buzz since its Netflix debut.
Basic Instinct (1992)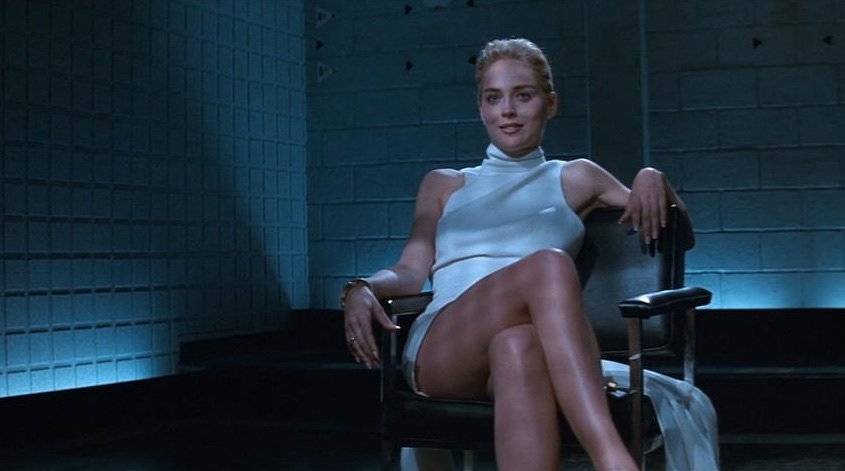 Paul Verhoeven's 'Basic Instinct,' the classic sexual thriller, introduced the combination of sex and suspense to mainstream Hollywood. Sharon Stone portrays Catherine Tramell, a writer who becomes the prime suspect in the assassination of her boyfriend, rock musician Johnny Boz. Detective Nick Curran (Michael Douglas) and other policemen believe she is the murderer, but they can't prove it. Furthermore, she has written a book about a rock singer who was slain in a similar manner to Boz, and the officers are aware that she will use it as an alibi. Nick engages in a shady relationship with Catherine, sure that he will be able to control the situation. When he is nearly killed by one of Catherine's lovers, his assumptions are revealed to be incorrect. Nick now has to do everything he can to track down the killer before they strike again.
Berlin Syndrome (2017)

Teresa Palmer and Max Riemelt star in the film 'Berlin Syndrome,' directed by Cate Shortland. Clare, a photojournalist who has traveled in Berlin for a vacation, is played by Palmer. She meets a local man named Andi (Riemelt) here, and the two have what appears to be a passionate one-night fling at first. Things start to come apart the next morning when Clare finds that she has been trapped by Andi in his own home with no way out. When she realizes that Andi has previously locked other girls in this house, she feels even more threatened. 'Berlin Syndrome,' a superbly crafted film with complicated characters and powerful moments, is a must-see. Both of the principal performers play their roles with aplomb, making this one of the best films on the list.
Cam (2018)

'Cam' depicts the story of Alice, a sexy webcam artist who wakes up one day to discover that her identity has been hijacked by a malevolent supernatural power who looks and transmits from her channel. Alice discovers that the hijacker of her channel contradicts all of this, jeopardizing her identity and ultimately destroying her existence. The film is based on an intriguing concept that was not implemented adequately. Aside from that, the central character is given adequate complexity, and the film is a good time-killer in general.
Dark Forces (2020)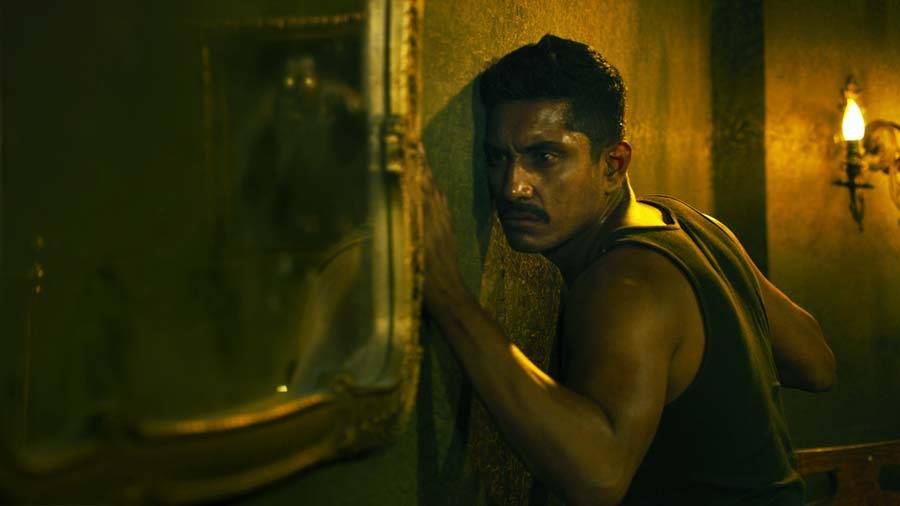 Franco (Tenoch Huerta), a renegade criminal, is on the lookout for his kidnapped sister, whom he suspects is being held captive by his former boss in this Netflix Mexico film. He arrives in an ancient, run-down hotel that turns out to be filled by monsters. Franco is given a mystery book titled 'Fuego Negro' by an enigmatic stranger who claims it can provide him talents that will aid him in combating the hotel's dark spirits. Max encounters Rubi (Eréndira Ibarra), a lovely woman who turns out to be a monster's sex slave. Rubi promises to help Franco find his sister when Franco frees her from her master's grasp.
Earthquake Bird (2019)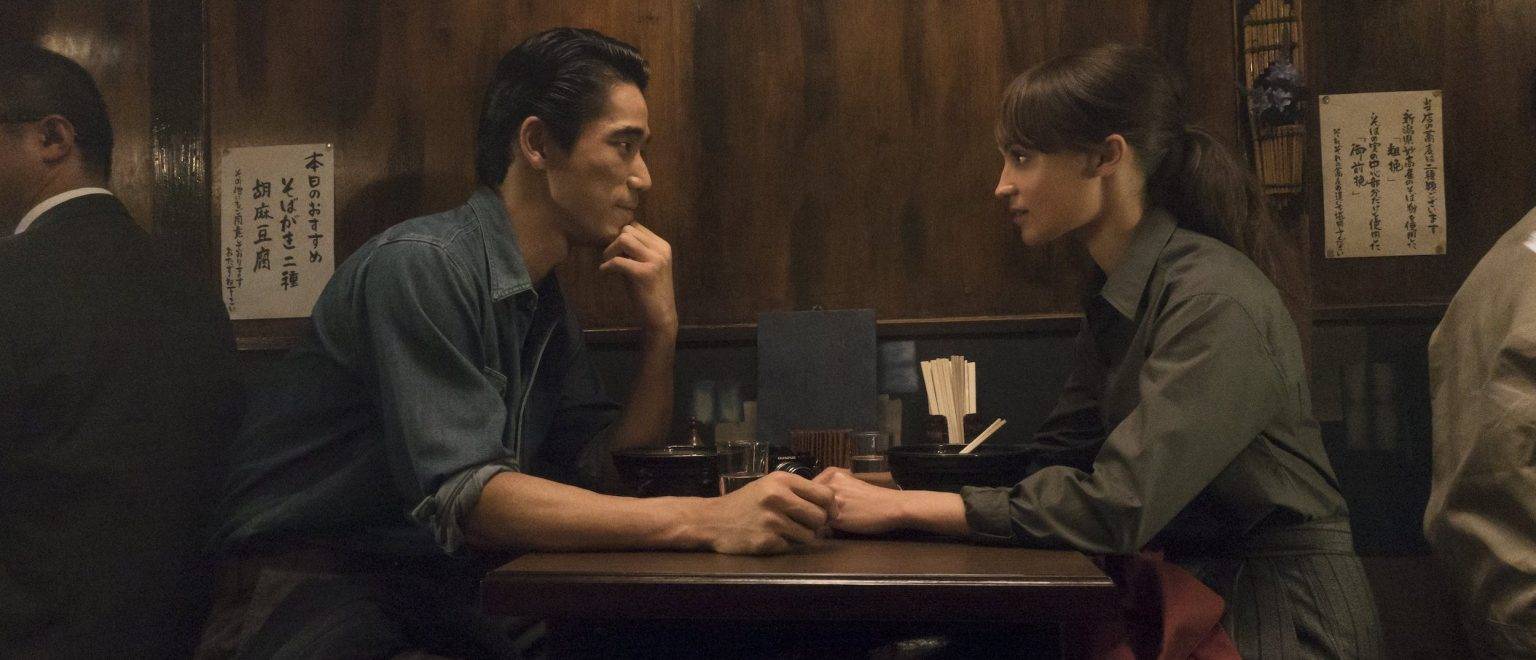 'Earthquake Bird,' a Netflix film directed by Wash Westmoreland, is about two foreign women living in Japan, Lucy (Alicia Vikander) and Lily (Riley Keough), and the man Teiji, with whom they both fall enamored (Naoki Kobayashi). Lucy is suspected of killing Lily because she became envious and enraged after learning about the latter's hidden affair with Teiji. Lucy's youth, her intense romance with Teiji, and her friendship with Lily are all explored in this non-linear film. Lucy believes she killed Lily until the authorities determine that the body they discovered belonged to someone else. She begins to distrust Teiji once she is released.
Fatal Affair (2020)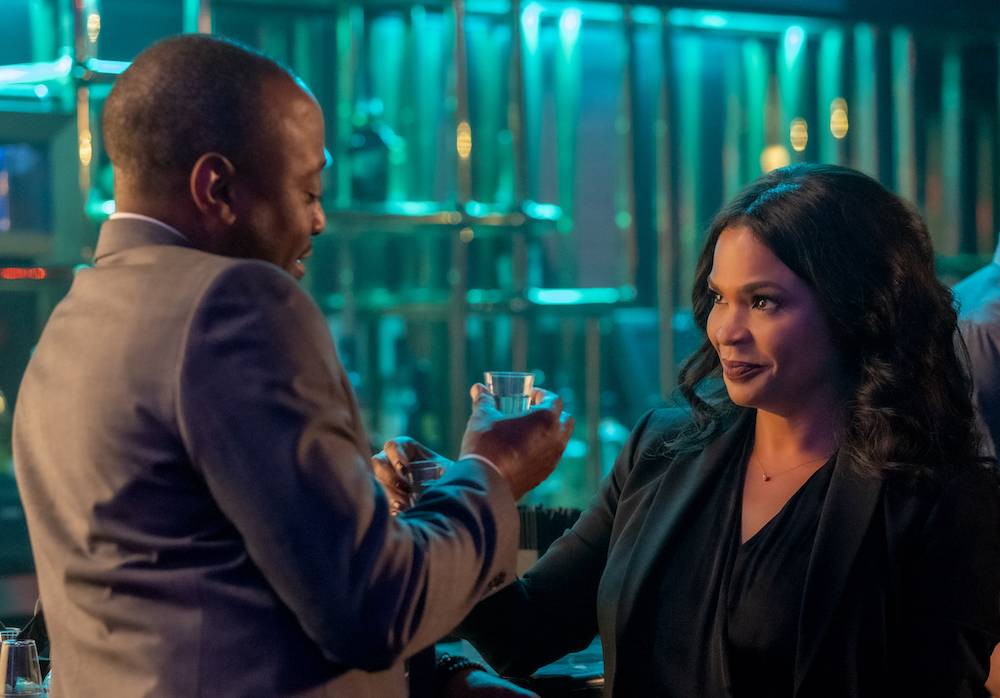 Netflix's 'Fatal Affair,' directed by Peter Sullivan, follows Ellie Warren (Nia Long), a successful lawyer who, along with her husband Marcus (Stephen Bishop), resolves to restart their life after their daughter leaves for college. They buy a property on the seashore and move from San Francisco to it. Marcus got in a severe vehicle accident and is recovering slowly. Ellie runs across David Hammond (Omar Epps), a man she knew in college, at work. Ellie tells David about the issues in her marriage one evening when they are drinking drinks together. She comes close to having sex with him but stops herself before things get any worse. David becomes increasingly obsessive and aggressive in the weeks that follow, following Ellie and injuring others close to her.
Gerald's Game (2017)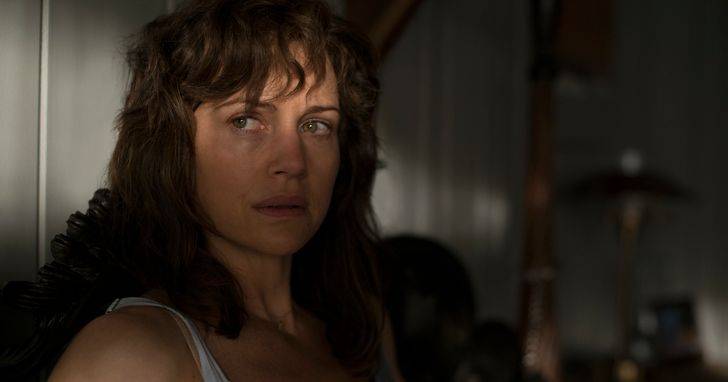 'Gerald's Game,' from Mike Flanagan, the maestro of slow-burn horror, is one of the most frightening psychological horror films of recent years. Jessie and Gerald Burlingame, played by Carla Gugino and Bruce Greenwood, travel on a short vacation to a rural lake house in Alabama. Gerald shackles his wife's hands to the bedpost and begins pretending to rape her, which is a disturbing step in the couple's determination to act out specific sexual fantasies. He experiences a heart attack and dies as a result of the two Viagra pills he took earlier. Jessie, confined with her husband's body alongside her, begins to have hallucinations and recalls horrible, long-forgotten sexual assault events.
In the Shadow of Iris (2016)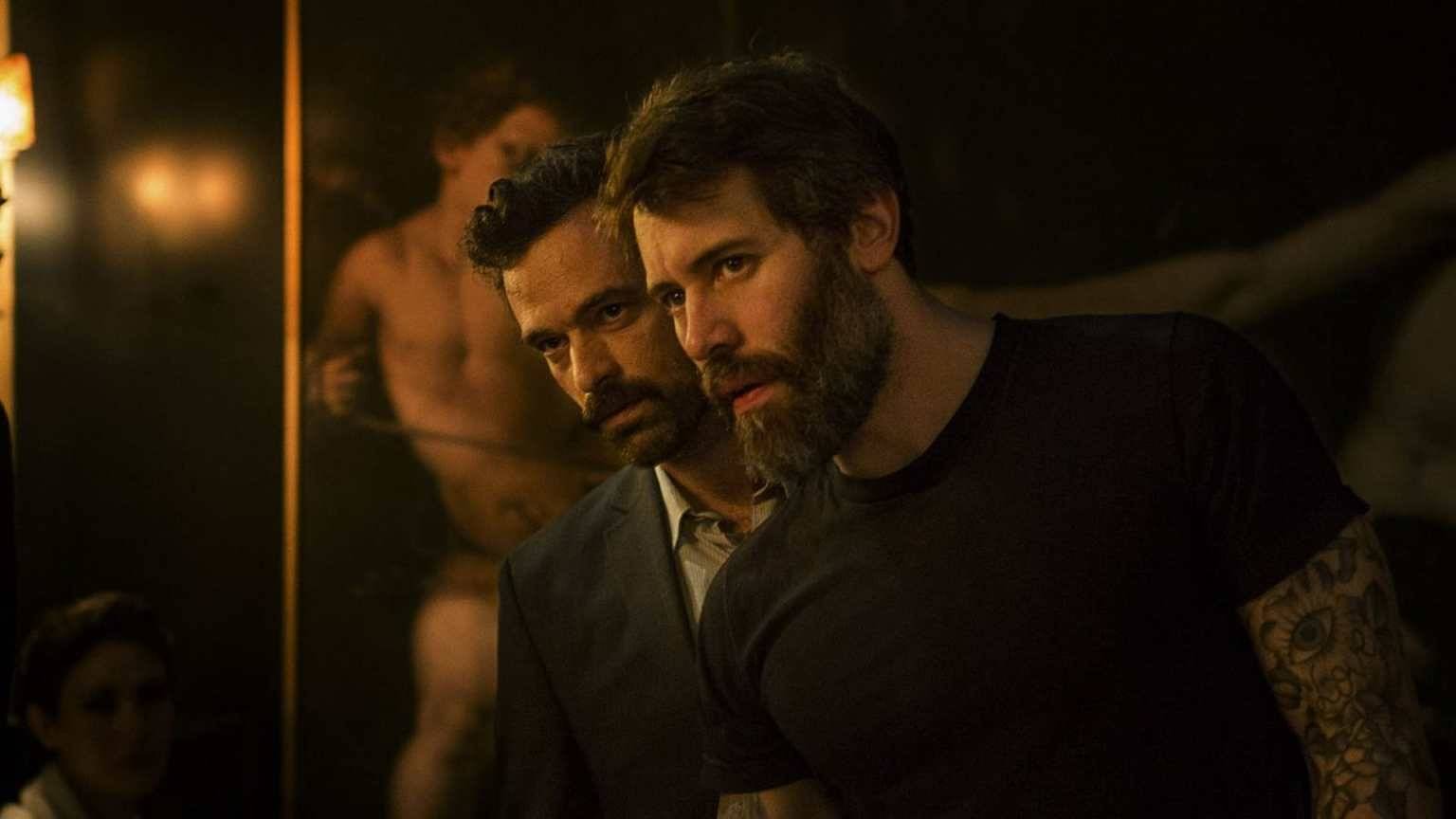 The French film 'In the Shadow of Iris' is based on Hideo Nakata's 2000 Japanese thriller 'Chaos,' in which the titular character appears to persuade the financially strapped mechanic Max (Romain Duris) to falsely inform her husband Antoine (Jalil Lespert) that he has kidnapped her and demands €500,000 for her safe return. Max agrees, seeing that this is his only path out of his rising debts. When the ransom exchange doesn't proceed as planned, and he discovers Iris' body in his house, his already problematic life spirals out of control. Max goes out to establish that he did not murder the woman now that the cops are on his tail.
In Darkness (2018)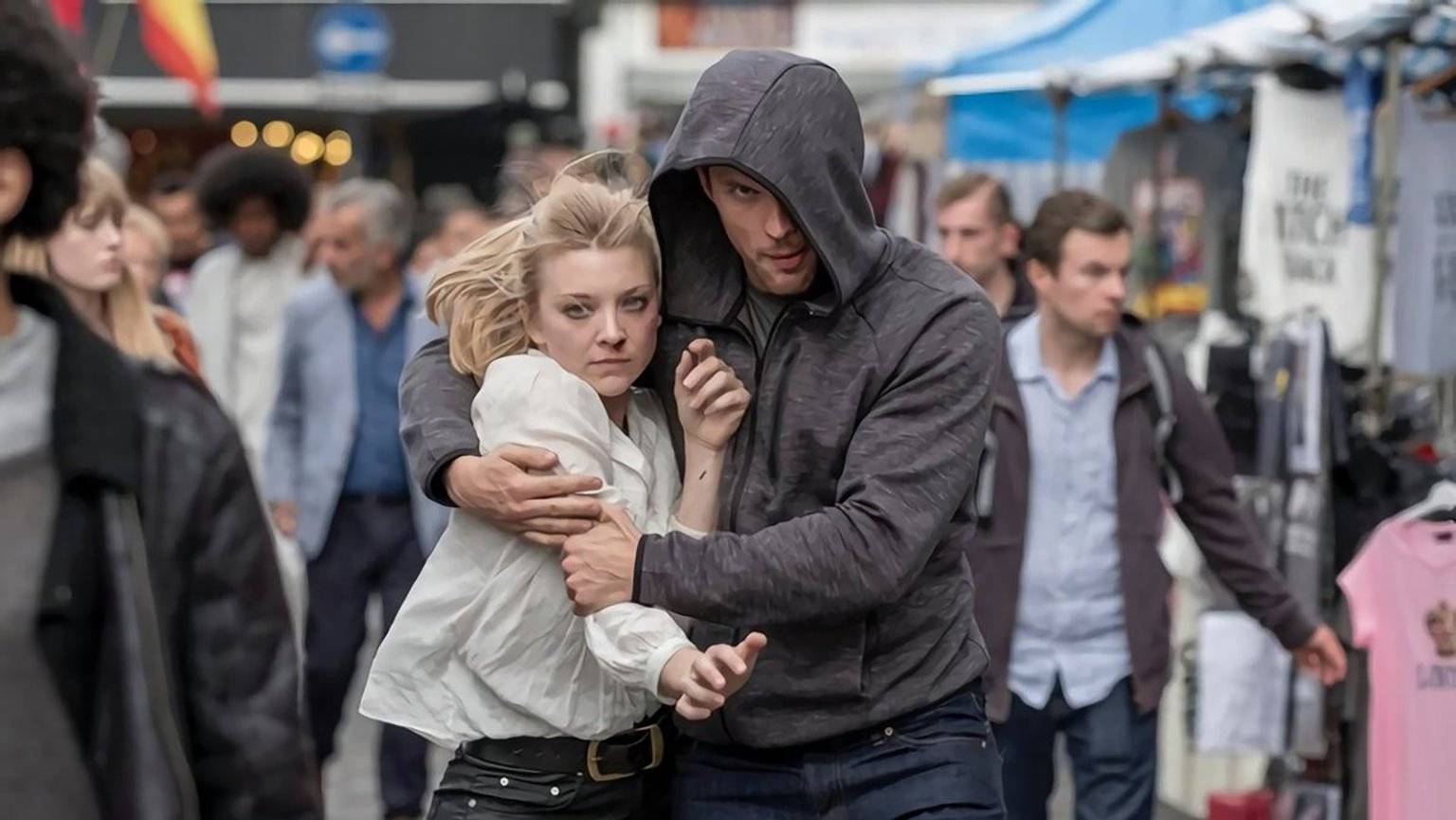 The action of the story takes place in London. Sofia McKendrick (Natalie Dormer), a blind pianist, lives next door to Veronique Radic (Emily Ratajkowski), the daughter of a wealthy Serbian billionaire named Zoran Radic (Jan Bijvoet). During the Bosnian War, Sophia's entire family was killed. Veronique offers Sophia a USB drive one day and explains cryptically that the scent is Liquid Gold. Veronique dies shortly after due to a fall from her flat. Following that, Zoran takes an interest in Sophia. It comes out that Zoran is to blame for Sophia's family's deaths, and she is out for vengeance against the man who took everything from her.
Indiscretion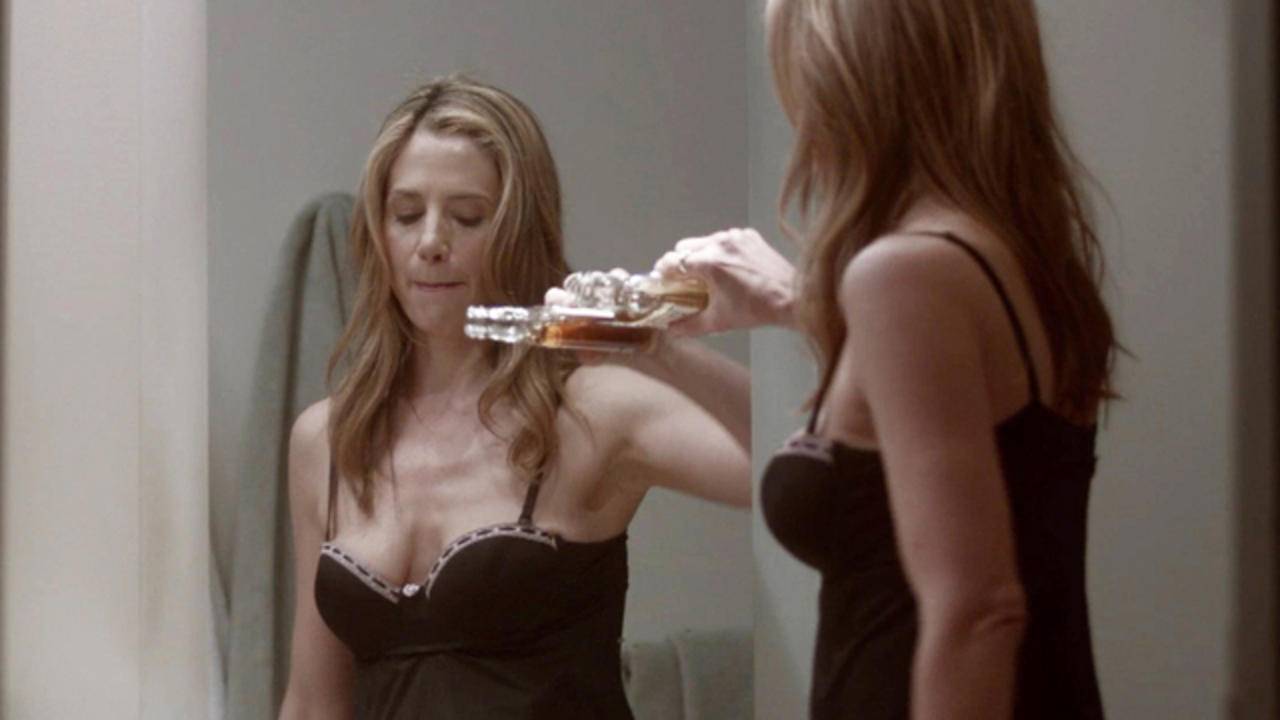 Mira Sorvino plays Dr. Veronica 'Ronnie' Simon in this John Stewart Muller film, who suspects her husband, well-known political figure Jake Simon (Cary Elwes), of cheating on her. She finds herself profoundly attracted to Victor Bernard, an artist with a tumultuous personality, after meeting him. Ronnie forcibly terminates their passionate romance and tries to reconcile with her husband. However, she quickly learns that it won't be easy when Victor begins stalking her. He even gets to know Jake, making Ronnie fearful not just of the consequences of her indiscretion, but also of the safety of her family.
Lens (2016)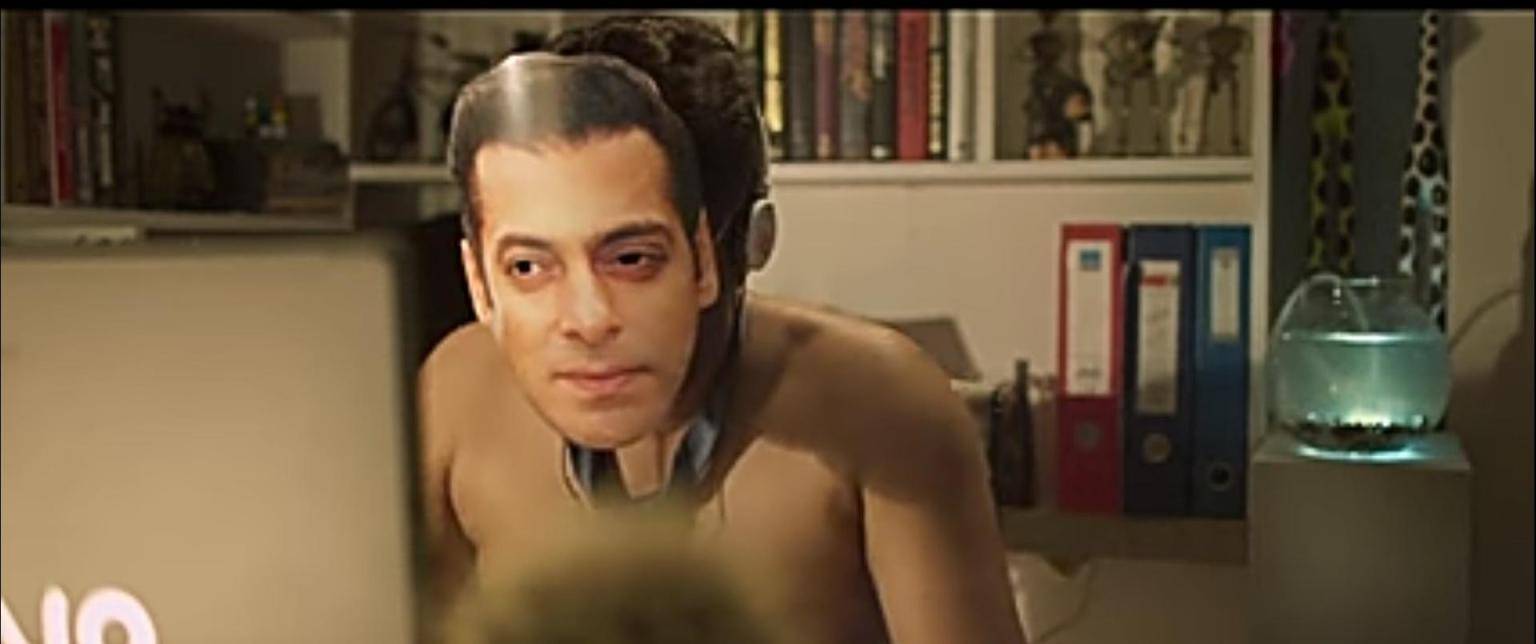 India's 'Lens' is a Malayalam and Tamil language film. Aravind (Jayaprakash Radhakrishnan, who also wrote, directed, and produced the film) is a porn addict who ignores his wife and engages in virtual sexual encounters with strangers via the internet. On a Skype call, one of the strangers tells him to watch while he kills himself, which takes a bizarre turn. He eventually learns that the woman with whom he has been interacting on the internet is actually his wife. 'Lens' is a witty, timely take on digital voyeurism and porn addiction. It also avoids becoming overly preachy, focusing instead on conveying a tale rather than imparting a message.
Mrs. Serial Killer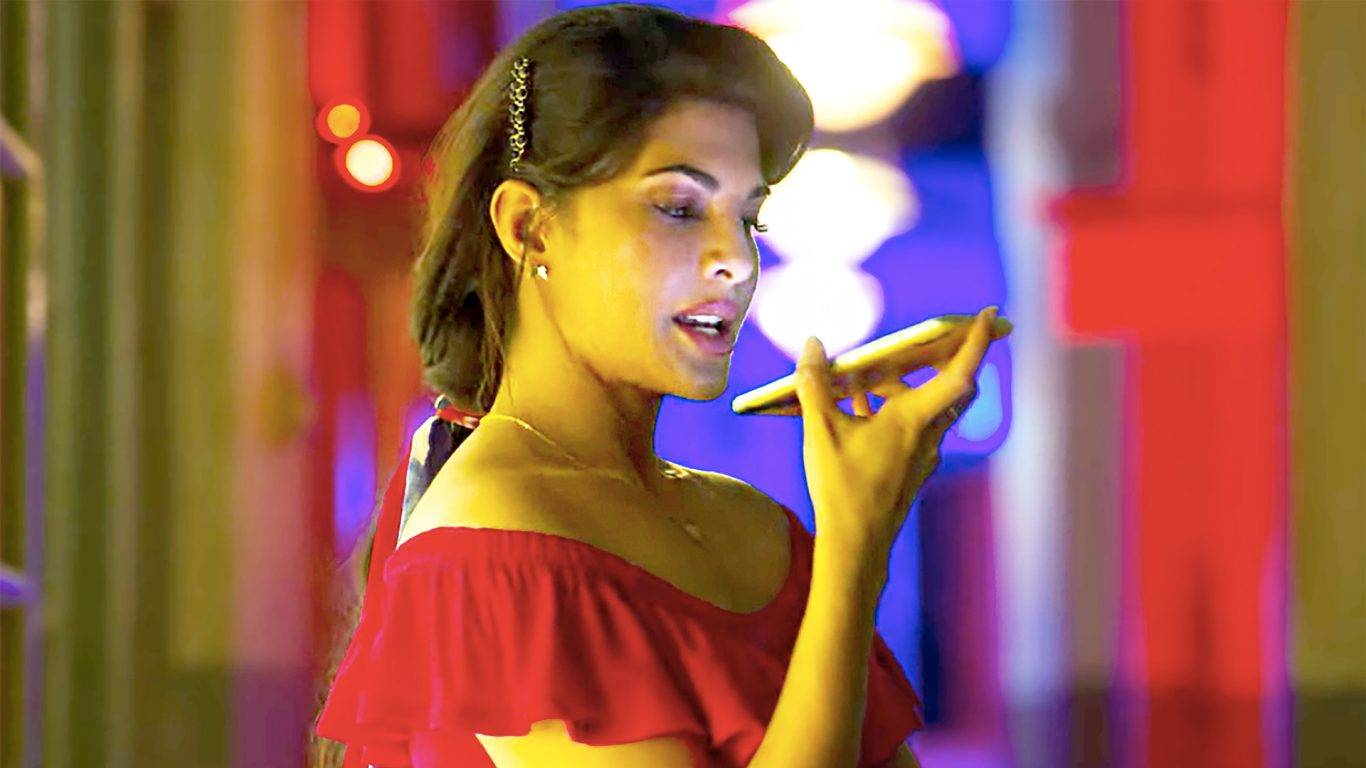 This Netflix India film, directed by Shirish Kunder, follows the narrative of Sona (Jacqueline Fernandez), whose husband Joy (Manoj Bajpai) is imprisoned as a suspect for killing many pregnant women by her former boyfriend Inspector Imran Shahid (Mohit Raina). Sona, who is expecting her first child, is convinced that her husband is innocent and that Imran has implicated him in all of the killings because he married her. She contacts renowned lawyer Brij Rastogi on Joy's recommendation (Darshan Jariwala). After Joy's bail application is denied, Rastogi informs Sona that the only way to prove her husband's innocence is to convince the world that the killer is still at large, causing her to target her next-door neighbor Anushka (Zayn Marie).
Offering to the Storm (2020)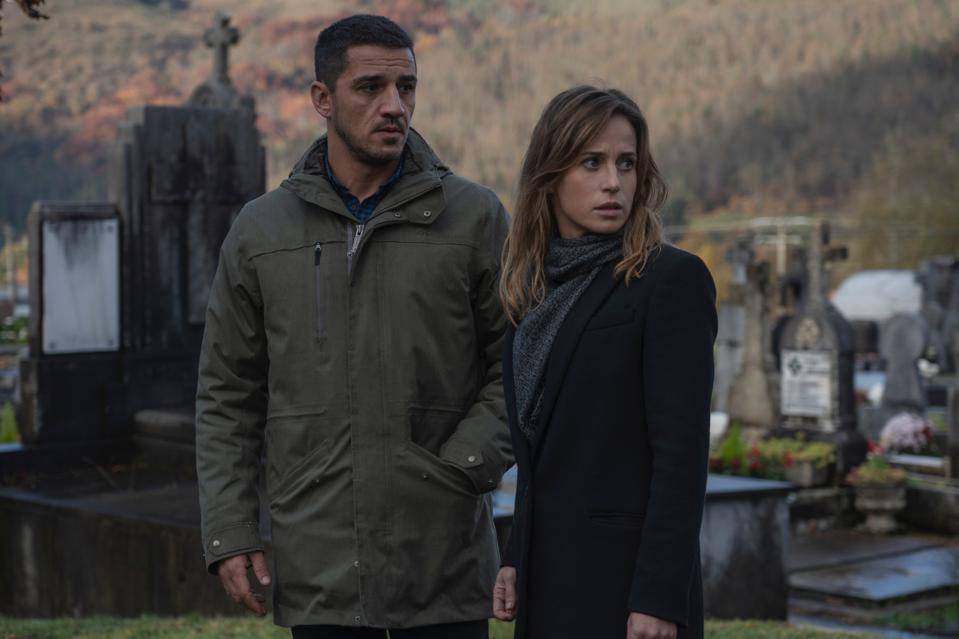 After 'The Invisible Guardian' and 'The Legacy of the Bones,' 'Offering to the Storm' is the third and final installment in the Baztán trilogy. It revolves around police officer Amaia Salazar's (Marta Etura) relentless pursuit of the demon Inguma, all while dealing with the traumatic event depicted in the previous film, in which her mother attempted to sacrifice Salazar's son to the demon. 'Offering to…,' like the preceding two films, is rife with images of Satanism, witchcraft, and infanticide. Despite its terrible critical reception, the picture has a sizable international following. This is, however, most likely owing to the predecessor. 'The Legacy…' was well-received by critics and is usually recognized as the best of the trilogy.
Swimming Pool (2003)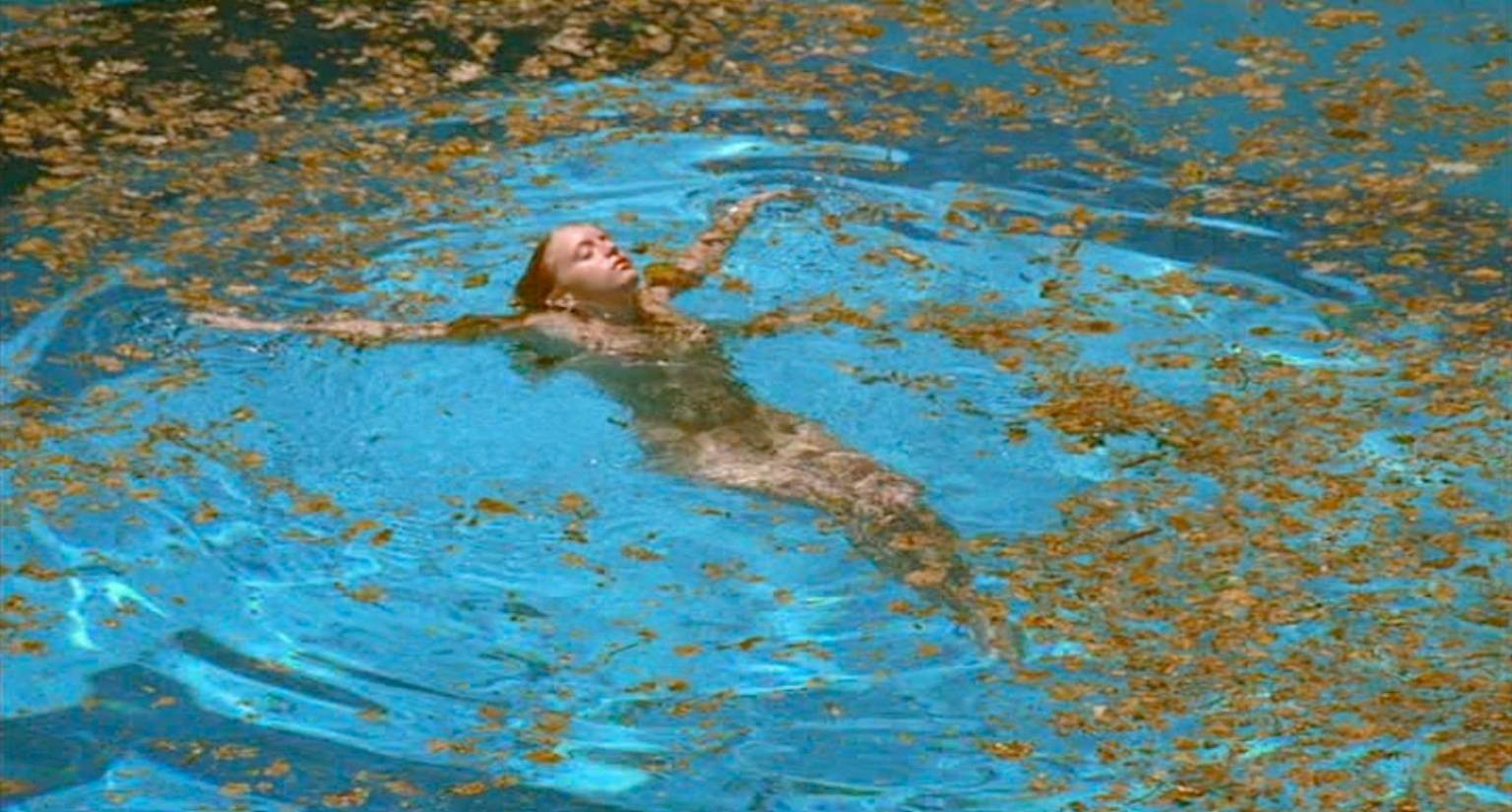 'Swimming Pool,' directed by François Ozon, follows the story of Sarah Morton (Charlotte Rampling), a popular mystery author who travels to Lacoste, France from England for a long visit at her publisher's country estate. She's been suffering from writer's block and plans to use the opportunity to complete her next work. Julie (Ludivine Sagnier) arrives at the house soon after and introduces herself as the publisher's daughter. Sarah's work suffers as a result of the interruption, but she is captivated by the younger woman's promiscuous lifestyle. The film was well-received by critics after its premiere, while some were disappointed by the finale, which leaves the audience wondering whether what they witnessed earlier in the film was true or not.
The Roommate (2011)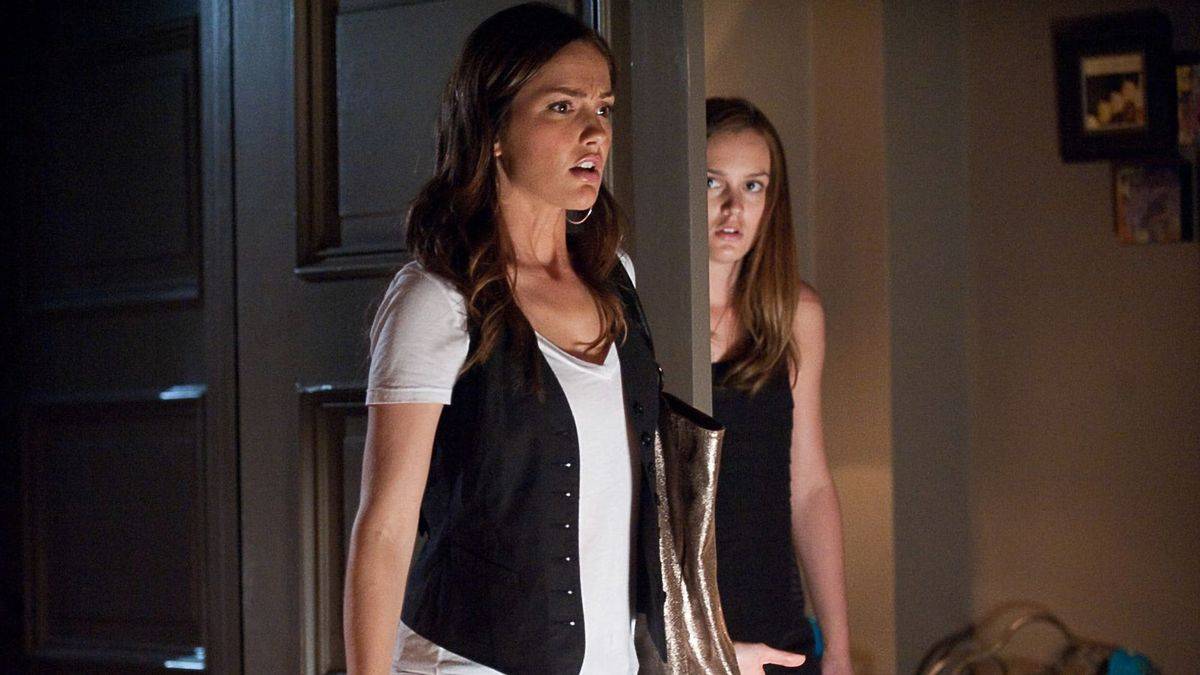 'The Roommate,' a sequel to the delightfully self-aware slasher films of the 1990s, follows Sara (Minka Kelly), a nice and kind college freshman, and Rebecca (Leighton Meester), the woman who gets obsessed with Sara. Rebecca was later shown to be using Zyprexa, a medicine that helped her control her bipolar and schizophrenia tendencies, although she has since stopped taking it. Cam Gigandet, Aly Michalka, Danneel Harris, Frances Fisher, and Billy Zane star in the film, which is directed by Danish filmmaker Christian E. Christiansen. Despite the fact that the film was critically derided, it was a huge box office success, grossing $52.5 million on a $1 million budget.
The Babysitter (2017)

Cole (Judah Lewis) is a quiet and innocent adolescent who is bullied both at school and in his neighborhood in American filmmaker McG's Netflix feature 'The Babysitter.' When his parents are out of town, his babysitter is a girl named Bee (Samara Weaving). They appear to have formed a deep friendship as a result of their shared love of all things science fiction. Cole discovers that Bee, along with Max (Robbie Amell), Allison (Bella Thorne), Sonya (Hana Mae Lee), and John (Andrew Bachelor), is a member of a Satanic blood cult that has been utilizing his blood in demonic rituals. Cole fights to survive five deranged murderers intent on killing him, resulting in a night of mayhem, gore, and bloodshed. Because of the film's success, a sequel, 'The Babysitter: Killer Queen,' was released in 2020.
The Paramedic (2020)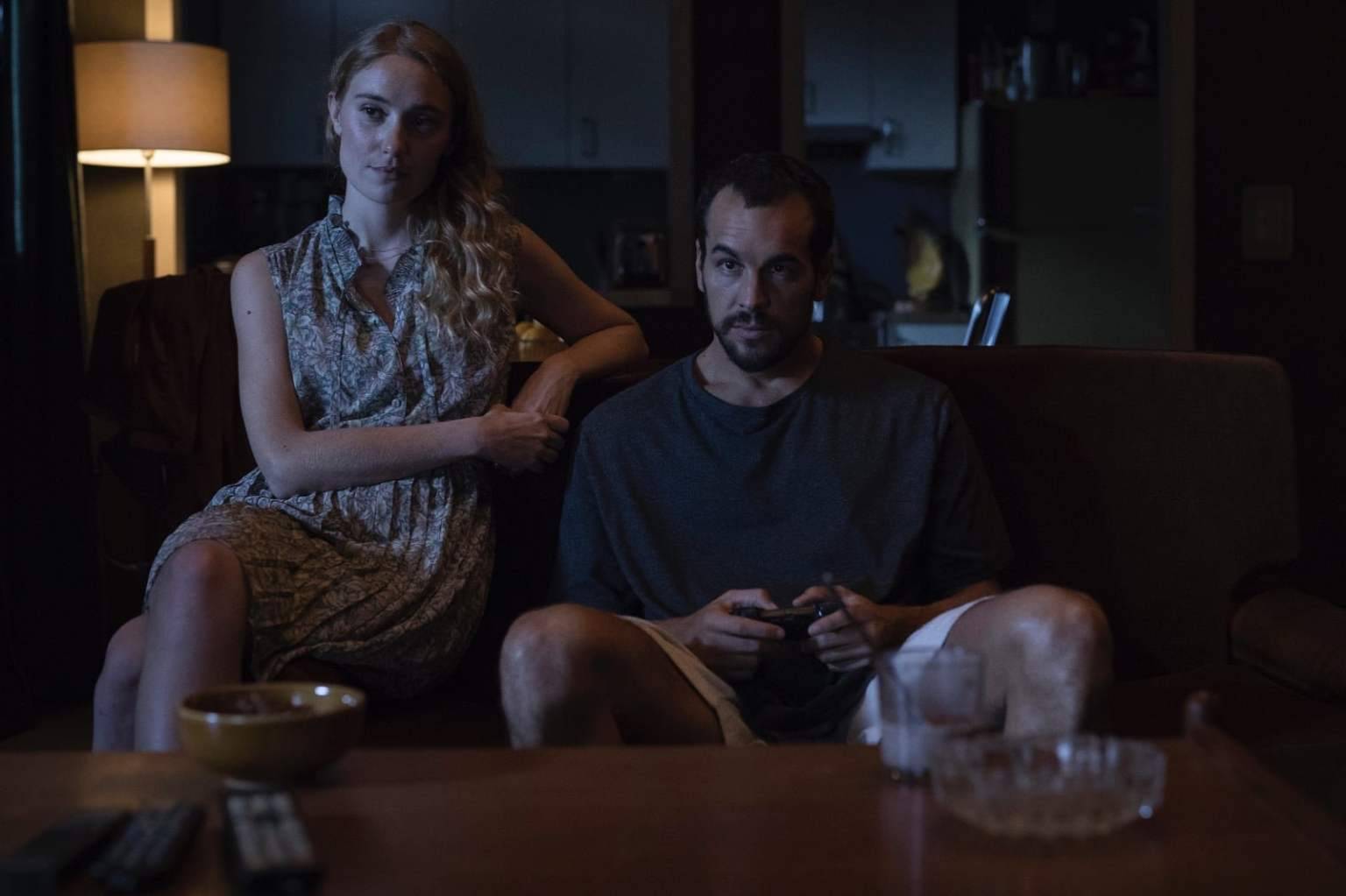 'The Paramedic,' a Netflix Spanish film directed by Carles Torras, depicts the story of Angel Hernandez (Mario Casas), a paramedic who is paralyzed from the waist down after being engaged in a terrible accident. Torras exposes Angel's murky morality early in the film by showing him stealing from his patients and concealing the truth that his low sperm count is the reason they are unable to conceive from his wife Vanesa François (Déborah François). He becomes even more violent and dark after the accident, partially trapped in his body, with Vanesa on the receiving end of all of his hatred and rage.
White Girl (2016)

'White Girl,' directed by Elizabeth Wood, is a wonderfully dark drama full of sensuality, suspense, and social critique. Leah (Morgan Saylor) and her buddy Katie move to Ridgewood, Queens. One night, while looking for marijuana, she runs into Blue (Brian Marc), a cocaine dealer. She and Blue buy a kilo of cocaine from his supplier after realizing how much money they can make selling his goods to mostly white clientele. Blue, on the other hand, is arrested, and Leah is left to sell the cocaine on her own. Netflix acquired the film's distribution rights following its screening at the 2016 Sundance Film Festival.
You Get Me (2017)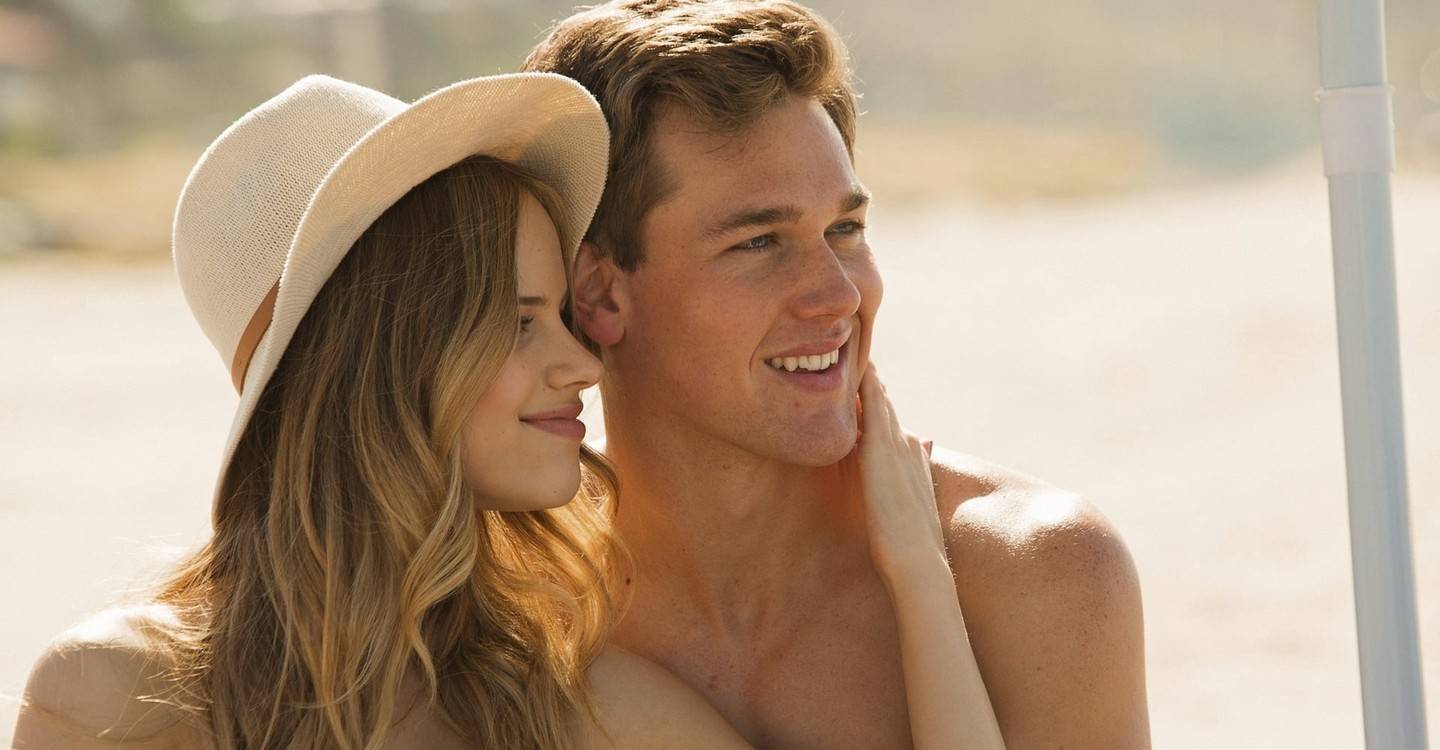 Netflix's 'You Get Me,' starring Bella Thorne, Halston Sage, and Taylor John Smith, is a cautionary tale about the hook-up culture. Tyler (Smith) had sex with Holly, a complete stranger, shortly after splitting up with his fiancée Ali (Sage) (Thorne). Tyler later reunites with Alex after they break ways. He soon learns, however, that Holly is now a student at the same school as them. She rapidly integrates herself into their social group. Tyler is convinced that something is wrong with her because of her erratic conduct. Holly's stepmother Corinne informs him that Holly suffers from mental illness and is on medicine as a result. Holly's real psychopathic character is shown as the film proceeds, as she alienates Tyler from Ali and their friends and orchestrates Tyler's suspension from school by falsely accusing him of assaulting her.
Our Team DCS includes 5 different writers proficient in English and research based Content Writing. We allow them and encourage them to follow the Entertainment news all day long. Our posts, listicles and even the exclusives are a result of their hard work.