Incest films are rare, especially nowadays, but like violence, crime, or horror, incest is a theme that directors can either investigate or exploit, depending on their purposes. Films about incestuous relationships between mother and son, father and daughter, brother and sister, sister and sister, or brother and brother have been accused as being emotionally exploitative, offensive, evil, and needlessly provocative, and these accusations are valid to some level.
Incest films have so far been limited to low-budget productions involving a small number of actors, and none of them have received general critical praise. However, there have been films that look at the emotional side of incestuous relationships and how people were emotionally pushed or coerced into forming one.
Let's be clear: we're not talking about incest porn movies here; rather, we're talking about depictions of incest in mainstream films. With that said, let's take a look at the top incest movies that have dared to tackle the difficult subject. The majority of the films on the list are about family incest. There have been a few films on gay or lesbian incest, but they do exist. The good news is that a number of these excellent incest films are available to watch on Netflix, Hulu, or Amazon Prime.
Beau Père (1981)

The love incest affair of a pianist and his adolescent stepdaughter, whose mother perished in a car accident, is known in French as 'Beau Père.' The story opens with Remi, a musician who lives with his wife Martine and step-daughter Marion, and has a plot that is quite similar to 'Lolita.' Marion has two options following her mother's death: stay with Remi or return to her drunken father Charly. Despite Charly's insistence that she stay with him, she returns to Remi, her stepfather. Marion is then attracted to Remi, who, due to their relationship, refuses. Although a taboo is involved, it isn't celebrated like it is in other incest films, and 'Beau Père' received excellent reviews — a rare success for an incest film.
Beautiful Kate (2009)

'Beautiful Kate' is about a writer named Ned who visits his dying father and sister with his fiancee. The film is a complex web of interconnected relationships. Ned's fiance learns that he had a sexual relationship with his older sister Kate, who died in the same car accident as her older brother Cliff. Sally, Ned's sister, informs him that she believes Kate had a sexual relationship with Cliff as well, and he couldn't bear the guilt of perpetrating such a heinous crime. Despite its confusing plot, the picture is incredibly effective, thanks in part to the writing and the manner it deals with such a horrific subject.
Close My Eyes (1991)

'Close My Eyes,' starring Alan Rickman and Clive Owen, tells the story of Richard and Natalie, a half-brother and half-sister who have an incestuous relationship. Despite the fact that the brother and sister have been separated since childhood and have grown up in different families as a result of their parents' divorce and remarriage, they reconnect after a long period. Natalie is married to Sinclair (Rickman), a successful stockbroker, and has worked in a recruiting firm. Natalie's younger brother, Richard, is a town planner. Natalie and Richard's only attraction is their lust for each other, as unsettling as that may sound.
Delta (2008)

This Hungarian treasure is a shamefully underappreciated drama about an estranged brother and sister's heartbreaking incestuous relationship. The picture has a somber tone that represents the odd interaction between the protagonists, but it avoids exploiting the story's controversial aspect. Throughout the film, there is a sense of looming peril, yet the way it depicts its characters and their relationship makes us empathize with them rather than trying to turn us off with apparent emotional manipulation. In terms of plot, 'Delta' tells the story of a young man who returns home to meet his family – a sister and his mother, who had been staying with her boyfriend. As he prepares to build a new house for himself, his sister moves in with him, complicating matters even further.
Dogtooth (2009)

To call this unflinching work of art brilliant is an understatement. 'Dogtooth,' directed by Yorgos Lanthimos, depicts the story of a family who keeps their children inside the family compound and denies them access to the outside world. The film normalizes violence, and even the most heinous acts fail to offend you. After the father dismisses the woman he used to hire to have sex with his son because she showed them Hollywood pictures, the parents ask the boy to pick between his sisters in an unsettlingly naturalistic manner. Without the punitive effect, it almost plays out like a Michael Haneke picture.
Illegitimate (2016)

'Illegitimate' depicts the story of society's various faults and the so-called "sinners" who continue to perpetrate them. An Orthodox family led by a doctor, a guy proud of having averted many abortions, has a passionate debate with his children who disagree. Meanwhile, his twin daughters, Sasha and Romeo, are involved in an incestuous, intense relationship, and Sasha discovers she's pregnant. Sasha learns later that she was always an undesired kid since her father refused to agree to her mother's abortion. After a few minutes, we don't sure whose side is the "correct" side, and the convoluted narrative of relationships becomes twisted and wrapped inside its own weight, leaving audiences enthralled but collapsed. 'Illegitimate' is one of the most fascinating incest films ever filmed.
La Luna (1979)
Bernardo Bertolucci's provocative film examines a mother's troubling relationship with her kid. Joe, a teen, has a tumultuous connection with his parents, and when his mother's husband commits himself, he joins her in Rome. The boy's emotional problems, though, begin to affect him, and he begins to use drugs. His mother becomes progressively close to him in attempt to extricate him from the web of addiction, which eventually leads to a sexual relationship. The picture as a whole isn't that good, but the incestuous portion is done quite nicely.
Lolita (1997)
Although the incest is largely hinted and not direct, 'Lolita' grabbed headlines for the hot sexual relationship that bordered on paedophilia. While visiting New Hampshire, Humbert, a professor of French literature, rents a room from Charlotte, a single mother who has been living with her teenage daughter Dolores. Humbert marries Charlotte in order to be closer to Dolores (or "Lo" as she is known) and her daughter. When Charlotte learns of Humbert's plans, she escapes the house and is killed in a car accident – which is a gift in disguise for Humbert because it allows him to follow Dolores, whom he now refers to as "Lolita." Lo manages to flee with another lad, Clare Quilty, only to be abandoned by him as well. Although critics commended 'Lolita' for being creative and passionate, more than for being incestuous, Jeremy Irons as Humbert did exceedingly well.
Lovers of the Arctic Circle (1998)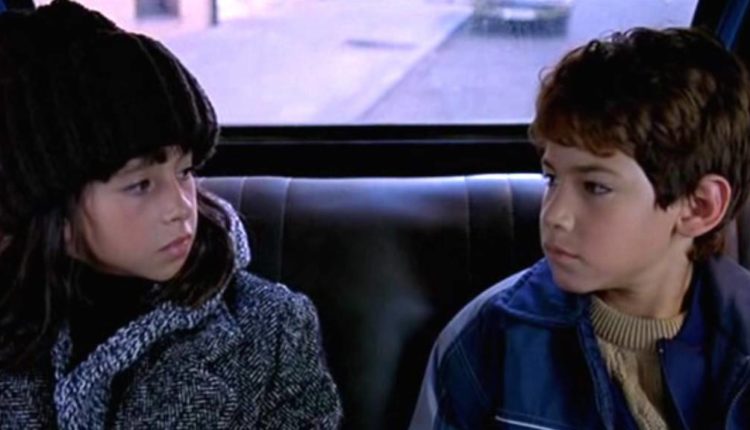 As children, Anna and Otto had a strong bond, but things change when Anna's mother marries Otto's father following the death of her husband. However, as they get more drawn to each other, they form an incestuous relationship. However, life separates them and they go their separate ways, only to meet again years later. The film depicts its characters as ordinary people who make no judgements, and the relationship is handled in a refreshingly non-melodramatic and romantic manner. 'Lovers of the Arctic Circle' is a true gem and one of the best incest films, deserving of further recognition.
Ma Mere (2004)

'Ma Mere,' arguably the most divisive film on the list, is undoubtedly the most distressing and unwatchable film ever created on incest. Isabelle Huppert plays an incestuous mother obsessed with sex who wants her son to have sex with her in the film. Helene requests that her son physically harm her by cutting her abdomen, and she slices her own throat as his masturbation reaches its peak. The picture is overtly provocative and, for the most part, unwatchable, but you can't take your gaze away from an electrifying Isabelle Huppert, who is in peak form in this film.
Murmur of the Heart (1971)

The delightful compassion and warmth of Louis Malle's humour-filled picture of adulthood and sexuality manages to move you. Despite how weird and provocative Laurent and Clara's relationship is, it has a certain charm and genuine adoration that makes it so endearing. Their connection has an eerie romantic element to it, which makes it feel so unique. Many contemporary filmmakers, including Wes Anderson and Noah Baumbach, have cited the film as an inspiration.
Oldboy (2003)

If you haven't seen Park Chan-explosive wook's thriller, I strongly advise you to do so before continuing reading this section. 'Oldboy' is film at its most viscerally thrilling and emotionally difficult. It tells the story of Oh Dae Su, a man who was held captive for 15 years for no apparent cause. He sets out to discover his captor's identity, but things take a strange turn as the horrific truths about his history are revealed. Dae Su had a nemesis at school, Lee Woo-jin, whom he found having a physical relationship with his own sister. He tells his friends about it, and Woo-sister jin's commits suicide as a result. Woo-jin exacted revenge by imprisoning him for 15 years and forcing him to fall in love with his own grown-up daughter, causing him to experience the same pain as Woo-jin.
Shame (2011)
'Shame,' directed by Steve McQueen, is a stunningly dramatic drama that delves deep into the human soul. The story follows a sex addict who frequently has sex with prostitutes and is severely addicted to masturbation in New York City. When his sister visits him for a few days, he is obliged to suppress his emotions. This movie can be taken in a variety of ways. While many people say there is nothing between Brendon and Sissy, I believe they have a complicated history. Their level of physical intimacy and the way they interact to each other give off an unsettling vibe and hint at their previous incestuous relationship. Michael Fassbender and Carey Mulligan's excellent, captivating performances were greatly praised, as was the pathology of the characters, which was relevant on many levels. How do you feel about it?
Savage Grace (2007)

'Savage Grace,' based on the famed Barbara Daly Baekeland murder case, is a highly horrific picture of a mother's incestuous relationship with her son. Barbara is played by Julianne Moore, and her character must deal with her son's mental illness and sexual confusion. She seduces her son in order to "stabilize" his sexuality, which creates an atmosphere of utter terror and anguish as their lives come to an end in the most terrible of ways. Julianne Moore is outstanding in her performance and carries the picture throughout, making it far more than enjoyable.
Spanking the Monkey (1994)
'Spanking the Monkey' is a black comedy that begins with the literal slang for masturbation. Raymond wants to do an important medical internship but is obliged to stay at home since his mother has a leg injury and his father is on a business trip. As Raymond's mental state deteriorates, the two begin to have an unusual relationship that quickly escalates into an incestuous one. Despite its controversial and provocative topic, director David O. Russell loads the picture with warm comedy and energy, making it a very refreshing viewing. Or how unethical. On this list, 'Spanking the Monkey' has to be the most critically acclaimed incest film, receiving over 90% approbation from critics and grossing more than 5 times its budget at the box office.
The Blue Lagoon (1980)

'The Blue Lagoon,' perhaps one of the first films to bring incest into popular cinema, tells the story of two cousins, Richard and Emmeline, who are stranded on a lonely island in the South Pacific. Although they are first accompanied by Paddy, a cook who had survived the disaster, he dies from severe intoxication, leaving Richard and Emmeline alone on the wide island. As they get older and reach puberty without the constraints of society, they become closer, have a sexual relationship, and Emmeline gives birth to a girl they name Paddy. The film was severely panned for celebrating taboos and appearing unnatural, despite the creators' intention to portray the children in an unrestricted manner. I suppose the best judgment is the audience.
The Ballad of Jack and Rose (2005)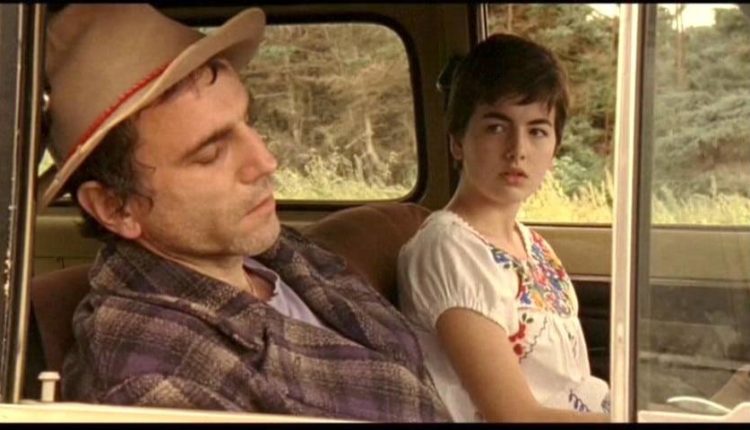 'The Ballad of Jack and Rose' is a lovely, flawed film on the delicate nature of human relationships. Daniel Day-Lewis stars as Jack, a farmer with a heart problem who lives with his daughter, who is cut off from the rest of the world. When Jack's fiancée Kathleen and her adolescent sons move in with him, his daughter becomes envious of Jack's extended family. Jack is furious when he learns that his daughter had sex with Kathleen's son, but he is also conflicted when he learns that she was in love with him. It's a beautifully crafted drama that occasionally drifts and meanders but manages to connect with you due to the sheer love and empathy it conveys.
The Cement Garden (1993)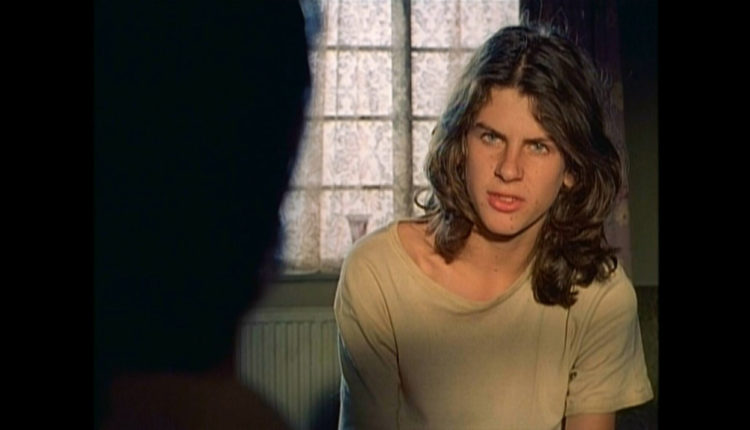 'The Cement Garden,' a tale of incest with a twist, is set among a family of four children whose parents have died. The story opens with Jack, a teenage boy who is assisting his father with chores, but the latter dies soon after, leaving Jack, his two sisters Julie and Sue, and a younger brother Tom, as well as their ailing mother, to fend for themselves. Despite the fact that they would soon be orphans, Jack and Julie resolve not to notify anybody about their mother's illness for fear of being placed in foster care. Instead of burying their mother, Jack and Julie build a cement tomb for her to be entombed in once she passes away. Jack and Julie quickly enter into an incestuous relationship, worried about the consequences of their relationship on themselves and society, but nothing significant results. The performances and, especially, the direction of 'The Cement Garden' garnered largely excellent reviews.
The Quiet (2005)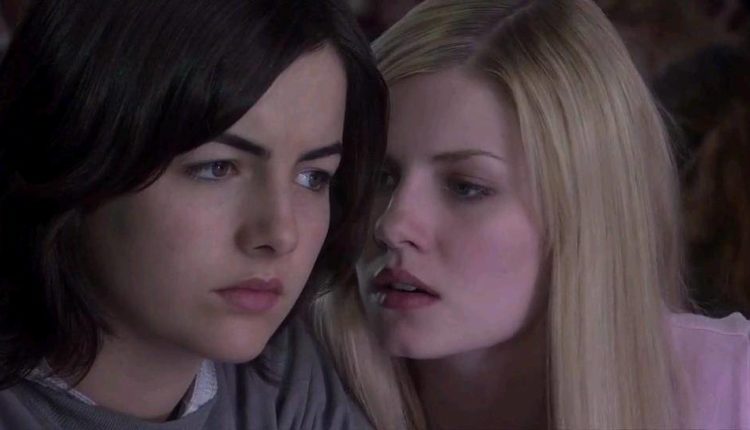 When a deaf and dumb teenage girl named Dot moves in with her godparents after her parents die, she learns about their teenage daughter Nina, who is rumored to be having an incestuous connection with her father Paul. Paul, on the other hand, has certain secrets to maintain and has doubts about Nina, while Nina covertly plots to murder her father, a fantasy that comes true when Paul is strangled and shoved to his death from the building. Nina goes on with her life, while Olivia is arrested for the murder of Paul, rather than Dot, who was suspected of the crime. 'The Quiet' surprised critics by opening with favorable reviews, with several applauding the lead performers, particularly Elisha Cuthbert, for her outstanding performance and the depths of her characterizations. Only if someone cares, there were a slew of bad reviews since incest was included.
The Dreamers (2003)
Rather of being revolting, as many incest films are, 'The Dreamers' is one of the most seductive incest films ever made. The film opens with Matthew, an American student studying French literature in France, where he meets twins Theo and Isabelle. Matthew accepts to remain with Theo and Isabelle at their offer, only to later disagree and consent to their "liberal" ways of staying, sleeping, and showering together naked. Matthew and Isabelle begin dating with Theo's approval, but everything remains creepily under Theo's "observation." The Dreamers is one of the most explicit incest films ever filmed, including frightening scenes of masturbation, incest, and frontal nudity. Later, the trio joins in on the street protests, gradually letting go of their inhibitions and attachment to one another. 'The Dreamers,' a film appreciated by critics and spectators alike, was described as "sweet and captivating."
Our Team DCS includes 5 different writers proficient in English and research based Content Writing. We allow them and encourage them to follow the Entertainment news all day long. Our posts, listicles and even the exclusives are a result of their hard work.