20 Best Sex Scenes in Video Games That Made Gaming More FUN
As with movies, as video games become more widespread, more and more sex is introduced. When gaming was in its infancy, it consisted solely of plumbers attempting to hop over barrels or other strange-looking animals spouting fire. But they've come a long way, and the closer they get to reality, the more real-life elements such as emotions, gore, and even sex are depicted. In several games, sex has gone beyond what is now acceptable. Sex in the gaming world offers a lot more than it ever did to geeks and anyone looking for an escape, thanks to all those fantasy-based narratives. Why shouldn't sex scenes be developed with such care these days? It is widely distributed in the mainstream media. However, rather of being appealing, many of these come across as weird and even amusing at times, especially when they occur out of nowhere.
As strange as these gaming sex scenes may appear, we enjoy watching them when they appear out of nowhere, and they do add value to the overall enjoyment factor of gaming. So, if you're seeking to spice up your gaming experience with some of the best sex scenes, we've compiled a list particularly for you. Make sure no one is nearby while you play these because the sex will happen when you least expect it. Here's a collection of the best hot video game sequences.
Alpha Protocol (2010)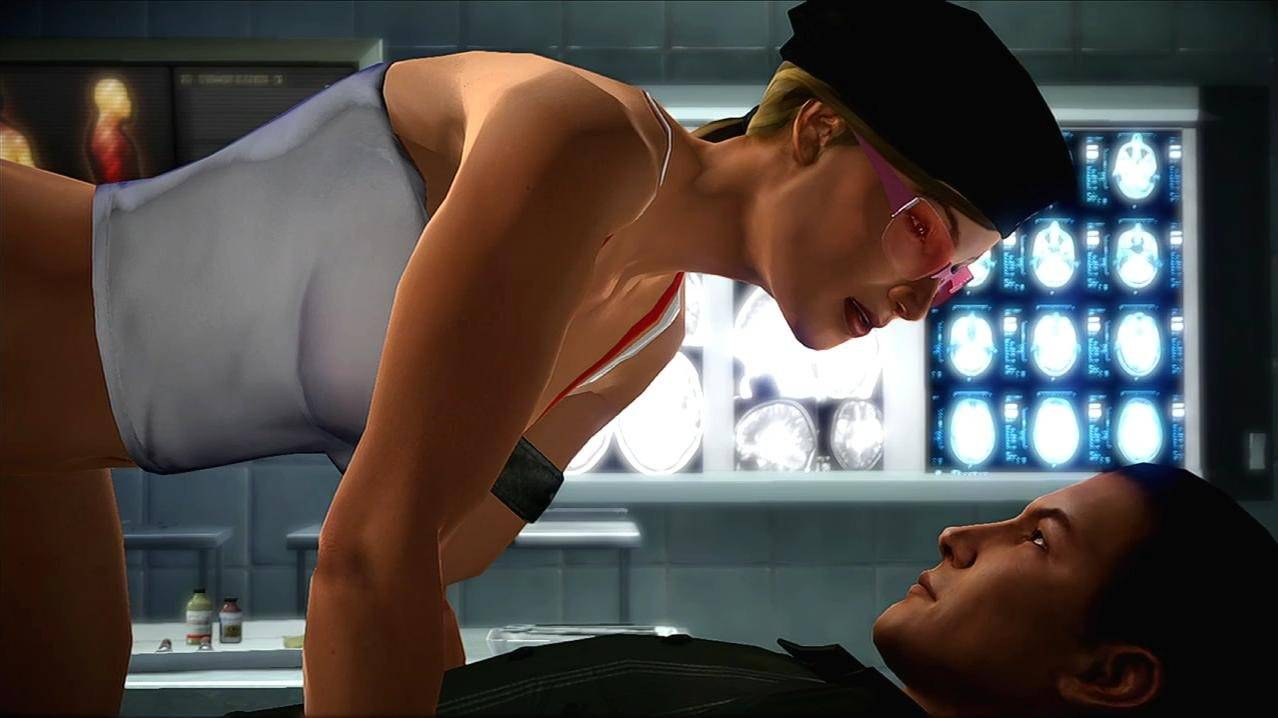 'Alpha Protocol' is a competent spy role-playing game that has received little attention. The protagonist of the game, Michael Thorton, is similar to James Bond in the gaming world, and he gets lucky with a lot of attractive women during the game. A bizarre German blonde lady known only as "SIE" is one of these ladies (probably her spy name). Thorton succeeds in gaining the German lady's attention, and the two engage in some rough action. The life of a spy is not easy, but it comes with its own set of benefits.
Assassin's Creed Origins (2017)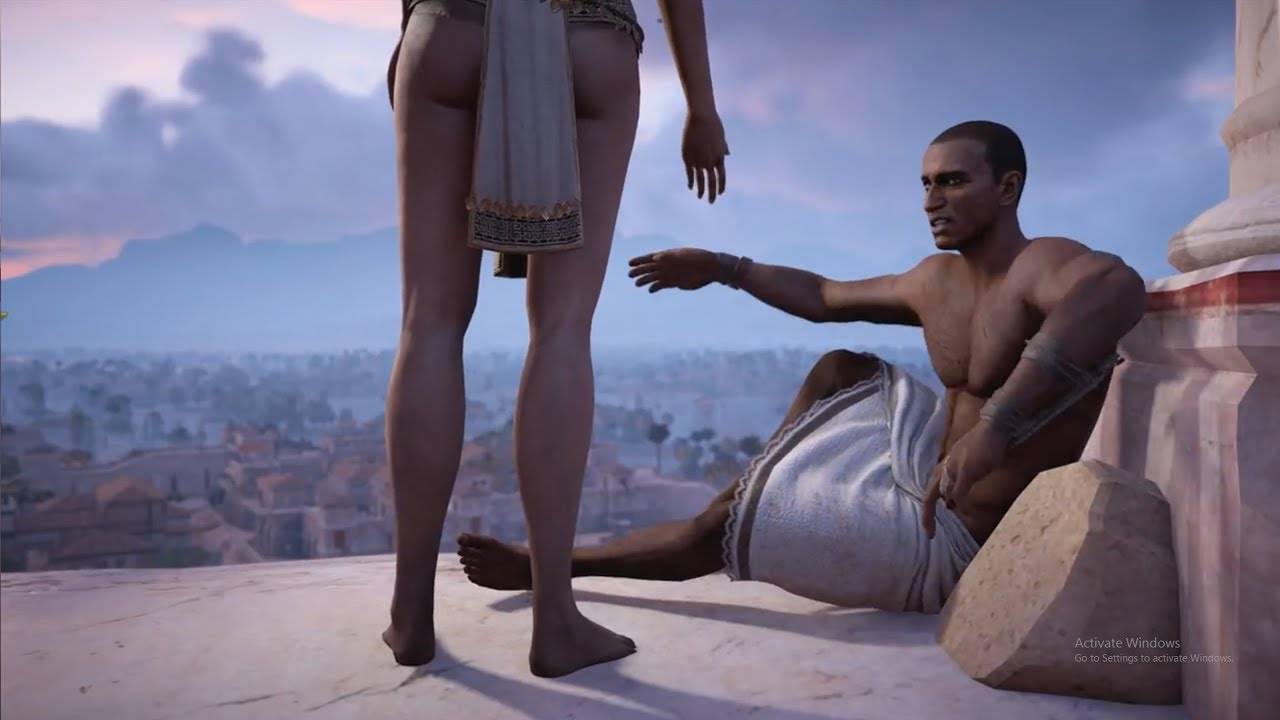 'Assassin's Creed Origin' is a fantastic game set in ancient Egypt, complete with time-traveling action. In this Ubisoft game, you also get a glimpse of Cleopatra, who contributes to the overall gaming experience. But the scene where the main character Bayek has sex with his wife Aya on a high platform overlooking the entire brilliant city is much more enticing. Scenes and moments like these enable you relax and enjoy the game's magnificent aesthetics for a moment in between the horrible executions.
Beyond Two Souls (2012)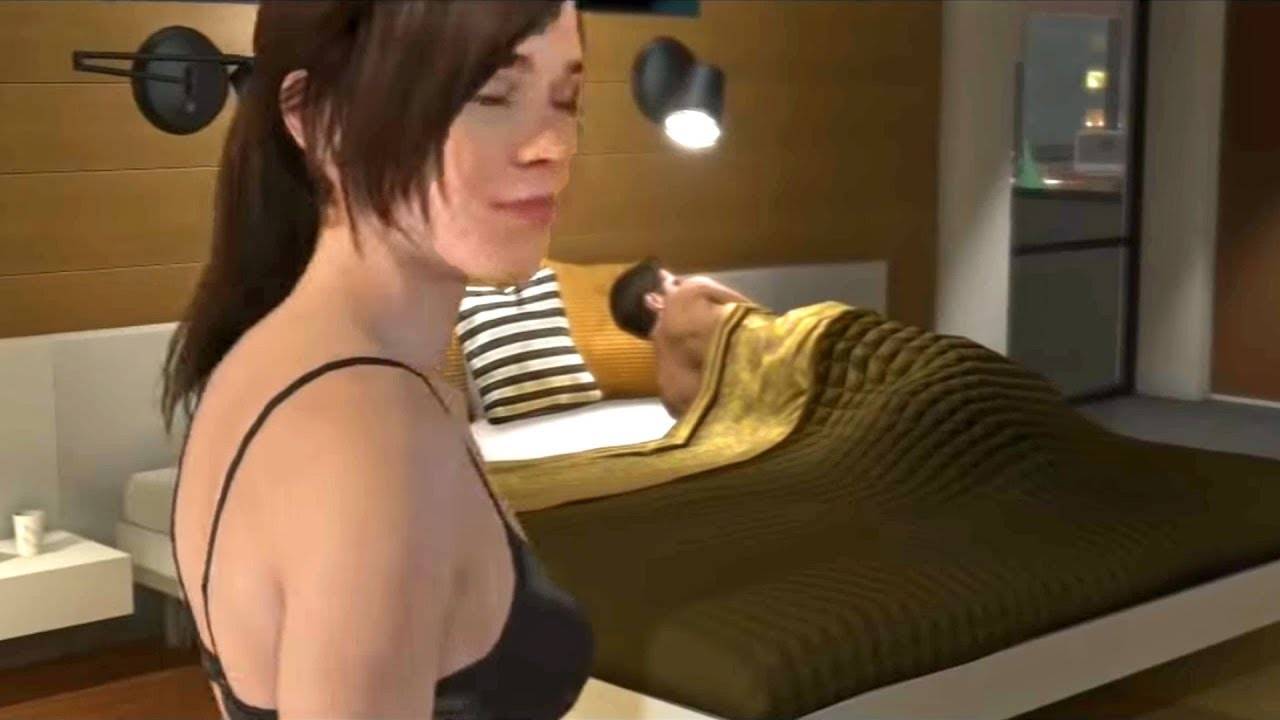 'Beyond Two Souls' boasts a unique plot and a fantastic performance by Ellen Page, who plays Jodi, the protagonist. The novelty of this Quantic dream creation has gotten mixed reviews, as has its waning concentration on too many dull, superfluous activities. Jodi, the primary character, is tethered to Aiden, a supernatural being who we as players can control and utilize to destroy or possess other characters in the game. After a flirty pizza supper, Jodi makes love to her coworker Ryan, which is captured in the passive view of the spirit. This section of the game is so fantastic that it ends up being one of the highlights of the entire game.
Dragon Age: Origins (2009)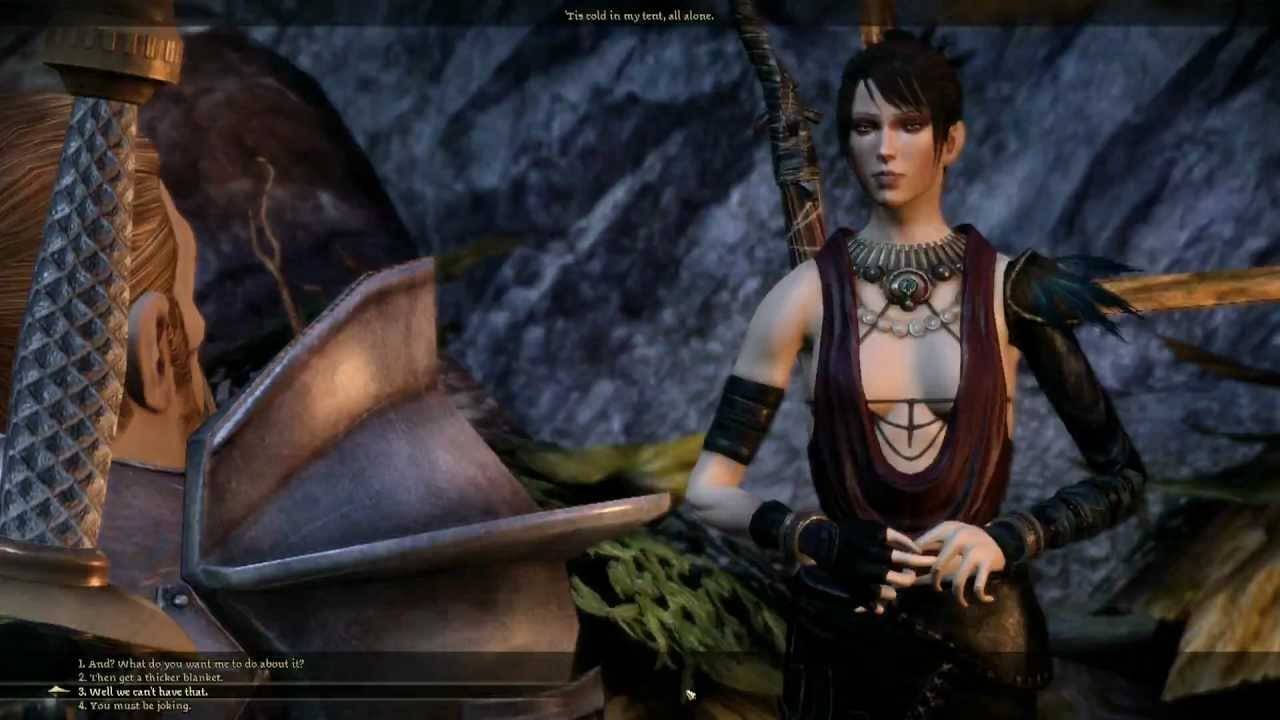 Bioware games are notorious for their explicit sex scenes and the main character's occasional desire for booty, but 'Dragon Age: Origins' takes a step farther than the rest. Depending on your race and gender in the game, one good move anywhere in the game can get you bedded with one of your companions or pretty much anyone. One of the best features is being able to hang out with any of your friends anytime you want, in full view of the rest of the camp. I get that they are all close friends, but seriously, get a room, or at the very least a tent!
Dragon Age: Inquisition (2014)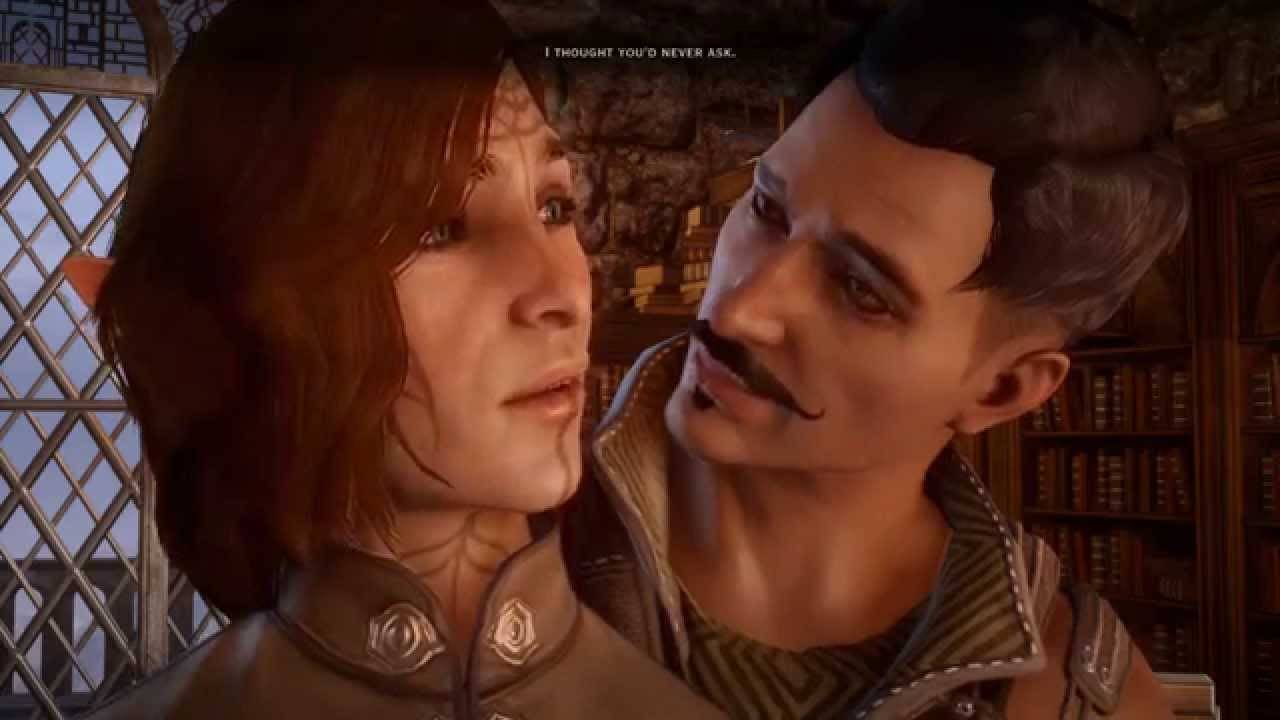 The overall gaming experience of 'Dragon Age Inquisition' is unsatisfactory for the ordinary player, but, like earlier Bioware games, it offers enough of sex for its mature audience. You establish relationships throughout the game, and if you choose the proper reactions along the way, you'll get to see some incredible sex scenes at the end. Although it did not live up to the expectations set by the previous installments, the sex scenes are on pace with the greatest in the industry.
Fahrenheit (2005)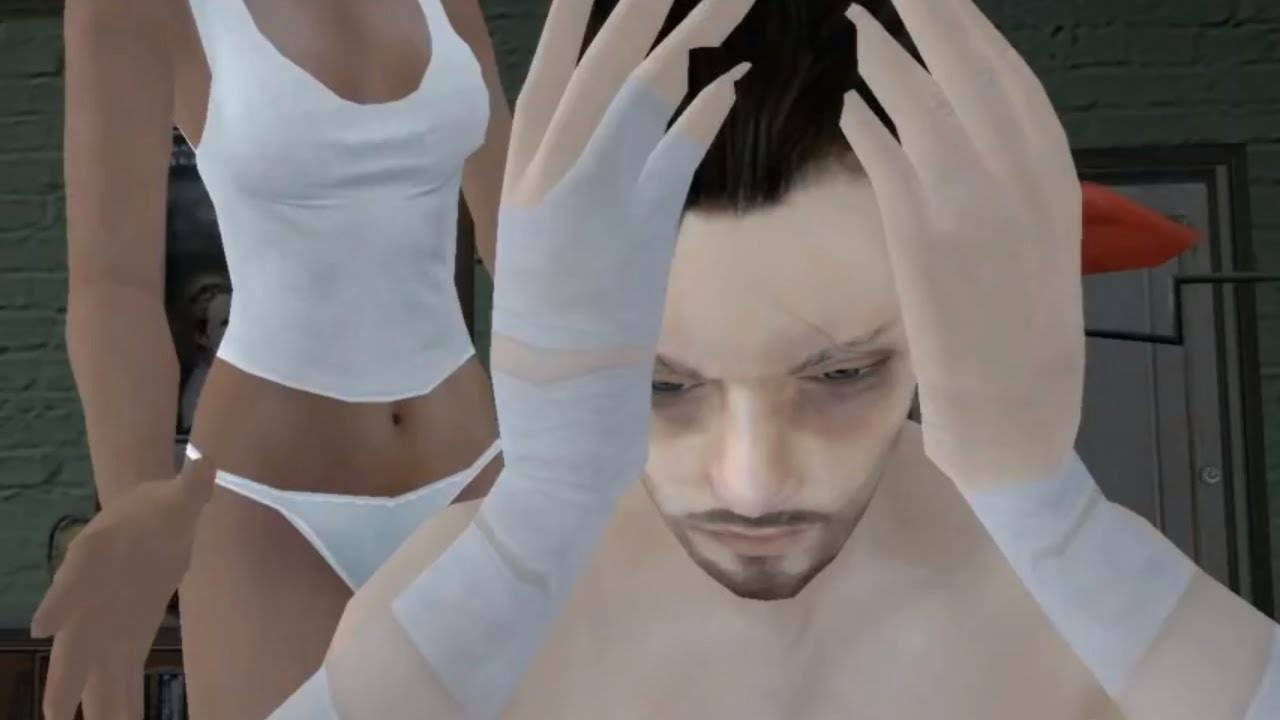 Sex scenes were deleted from the original Xbox and PS2 releases because they were deemed unsuitable due to their frontal nudity. However, the game's PC version later received an unedited version. The game is based on a murder mystery in which the paranormal is a common occurrence, as are matrix-styled action sequences. You don't have to play it just for the sultry parts because the whole thing is very impressive. In fact, one such scene occurs between the main character Lucas and his girlfriend Tiffany. It's almost like one of those classic Hollywood romance film sequences where the guy plays the guitar for his lover and the music magically hypnotizes her into having amazing sex with him.
Far Cry 3 (2012)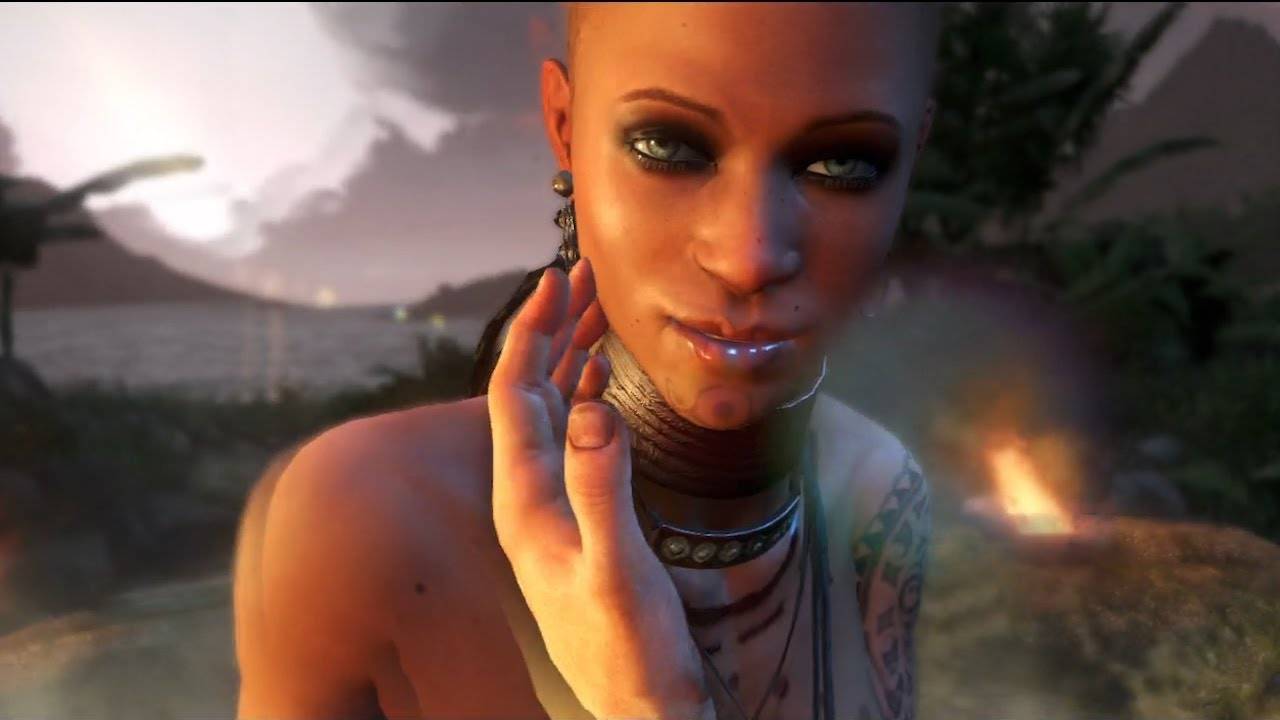 Jason Brody, the game's protagonist, puts up a good battle against anyone who stands in his way of saving his companions and lives up to his badass persona. His companions are always getting themselves into problems, and one of them is even kidnapped as a sex slave by some madman. But, in the end, it's up to Jason to save them, and he does a decent job if you give him the opportunity.
Far Cry 3 is more of a choose-your-own-adventure game, in which you get to determine what Jason should do next, with each option having a different outcome. One of these options is whether you want to kill your pals or hook up with the Rakyat Warriors' leader. You can have some amazingly good sex with Citra the leader if you abandon your squad and give in to your fantasies. She stabs you in the chest and leaves you wounded as soon as you give her your seed. You'll learn one important life lesson here: what feels nice may not always be the best option.
God of War (2005)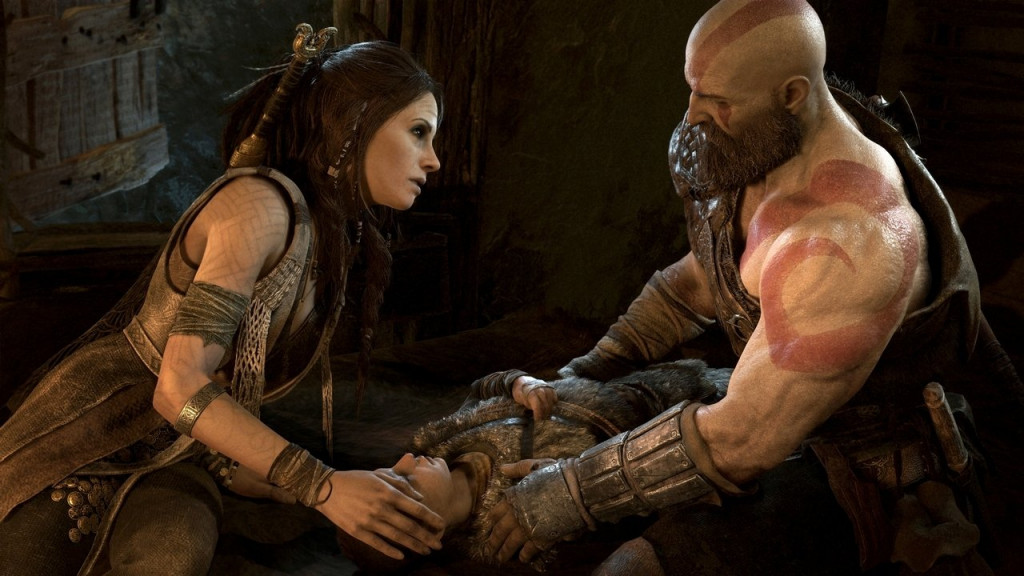 Just because you're mourning the death of your wife and children doesn't mean you can't have sex with strange women now and again, and that's Kratos' psychology. The protagonist of 'God of War' is Krato. He traverses the world in search of vengeance for the deaths of his wife and children, but he frequently succumbs to his macho cravings and enters brothels to meet his wants. Don't get me wrong, he's dead set on completing his mission's goal, but every now and then, a man simply needs some love to fill the void in his heart. Being the macho guy that he is, the game makes it apparent that Kratos can be laid whenever he wants. Kratos is a divine figure that does everything from slaughtering mythological animals and ripping off minotaur horns like there's no tomorrow to slaying ladies in bed.
Grand Theft Auto: San Andreas (2004)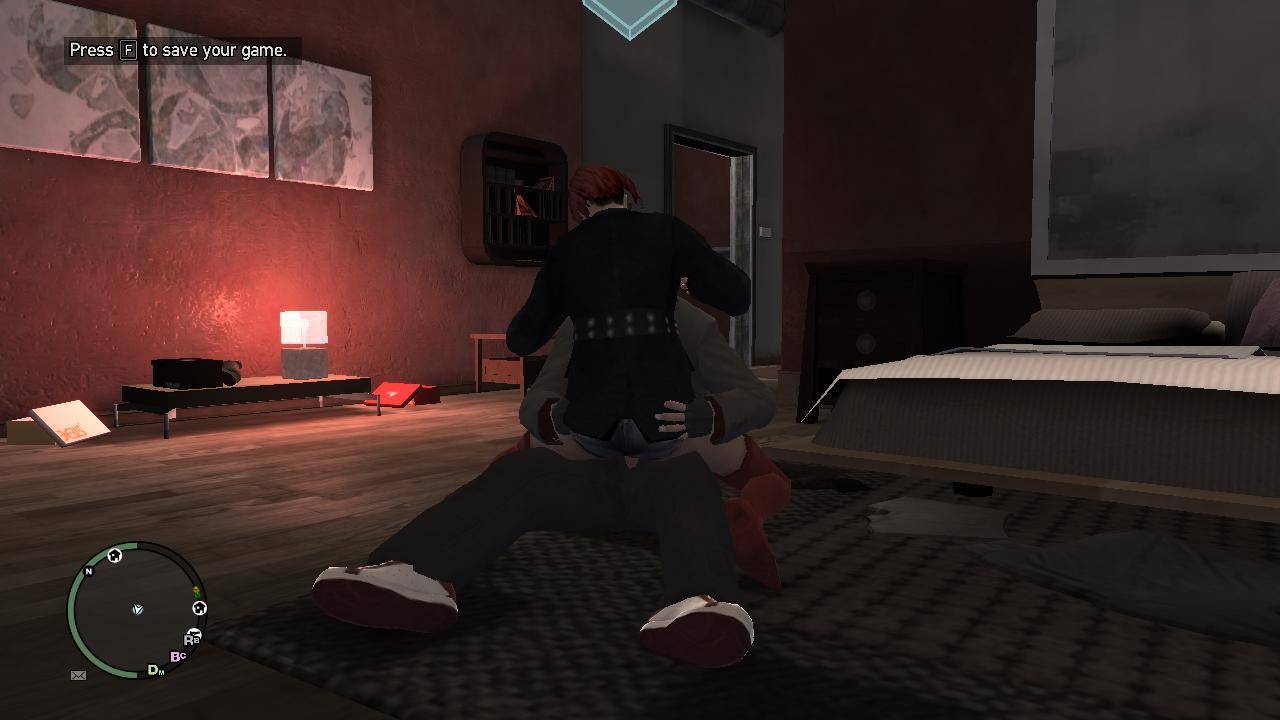 When 'GTA: San Andreas' originally came out, it became viral because the game's open world view allowed you to do virtually anything you wanted, from becoming obese to blowing up police cars to beating the crap out of random people, and almost anything else that kept you from the game's main purpose. With so many things to do and so many distractions, the players of this game should have been satisfied, right? Wrong! They desired more, therefore the coffee mod of this game was released, allowing you to dry hump the girls in various positions as the main character. To be honest, the sight of this was somewhat disturbing.
Grand Theft Auto V (2013)

Adult game fans have always had something new from Rockstar Games. There are a number of sex scenes in this game, but the one that sticks with you the most is when your player character Franklin joins the paparazzi to snap some nasty images of a rising celebrity. Poppy Mitchell is apathetically leaning over her table, preoccupied on her phone while she gets boned by some random oldie, while you run through several backyards. This sequence is pretty gruesome, but it provides you a view into Franklin's twisted world.
Heavy Rain (2010)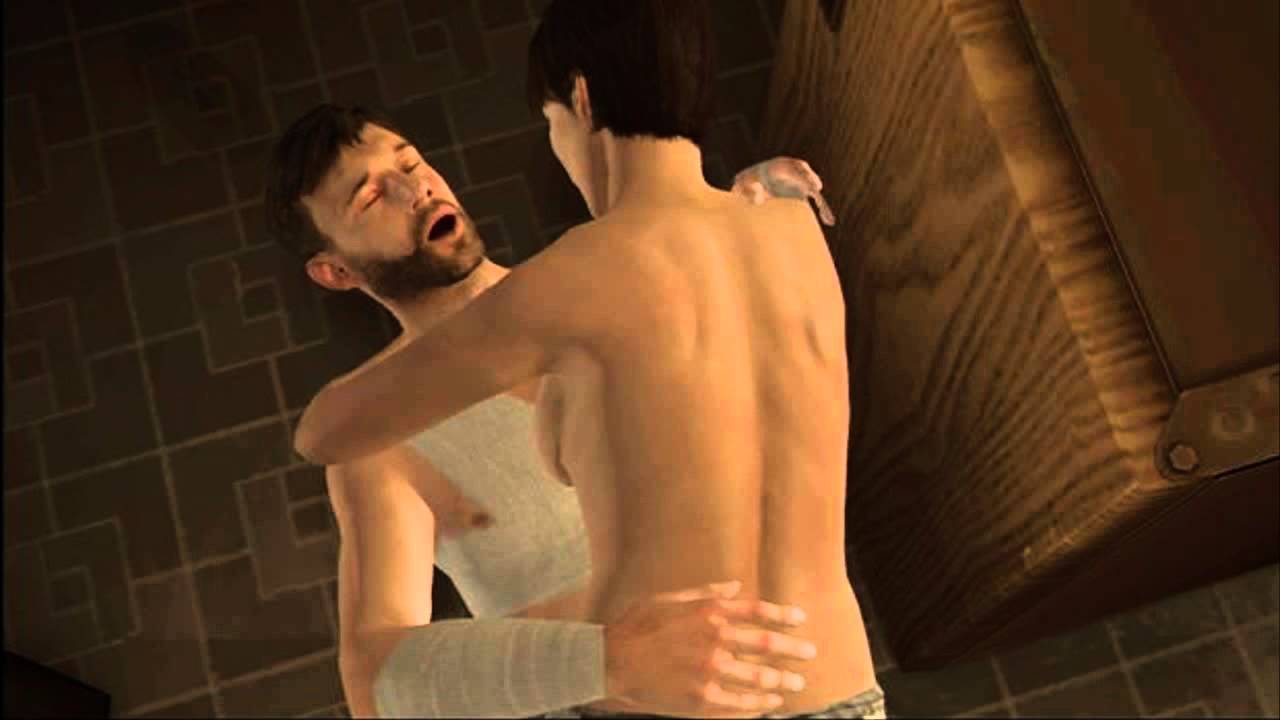 'Heavy Rain' allows you to play as a variety of different characters as you search for the truth behind the Origami killer. Ethan Mars and Madison Paige are two characters who meet together one night for some passionate action, similar to what you'd find in the most cheesy love novels. This one certainly exemplifies how videogame sex scenes should be: simple, romantic, and sexy. You may direct the entire act and do whatever you want with your particular sexual fantasies by pressing a sequence of button combinations.
You can even choose whether to stay in bed with the female or sneak out as she sleeps, just like in real life. This scene deserves a lot of praise because it's one of the few that genuinely provides good interactive sex. Apart from this sequence, the game contains a few more sex scenes, one of which is Madison performing a striptease. The game may today be lambasted for its hackneyed serial killer premise, but its grounded yet significant sex sequences remain timeless.
Metro: Last Night (2013)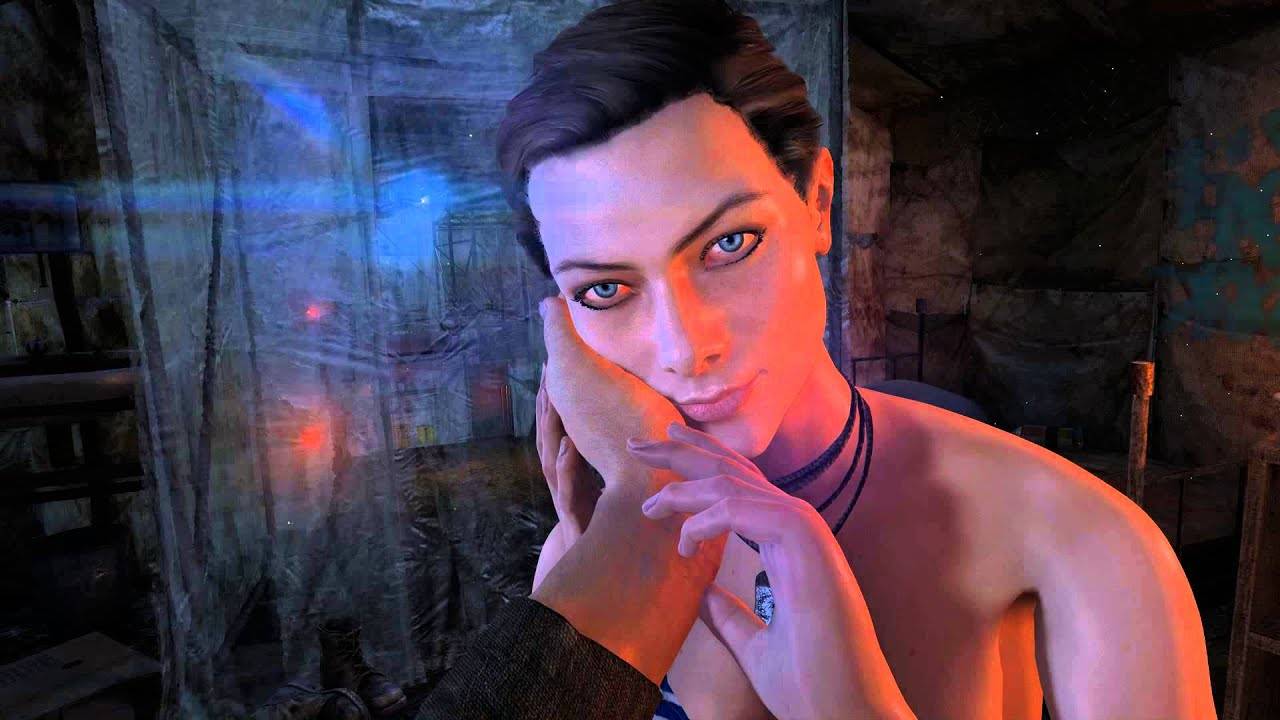 'Metro: Last Night' is an entertaining survival game set in a post-apocalyptic setting. The game is put up in an intensive and realistic gaming setting, and it really shines there. However, another area in which it excels is in the eroticism sector. It all starts with a sultry striptease at a metro station, which is enough to earn this game a spot on this list, but that's not all. Later in the story, the main character has a sexual contact with a human survivor named Anna, which makes him realize that he must rely on his inherent human instincts to survive in a society that has been dehumanized to an extreme degree.
Mass Effect 3 (2012)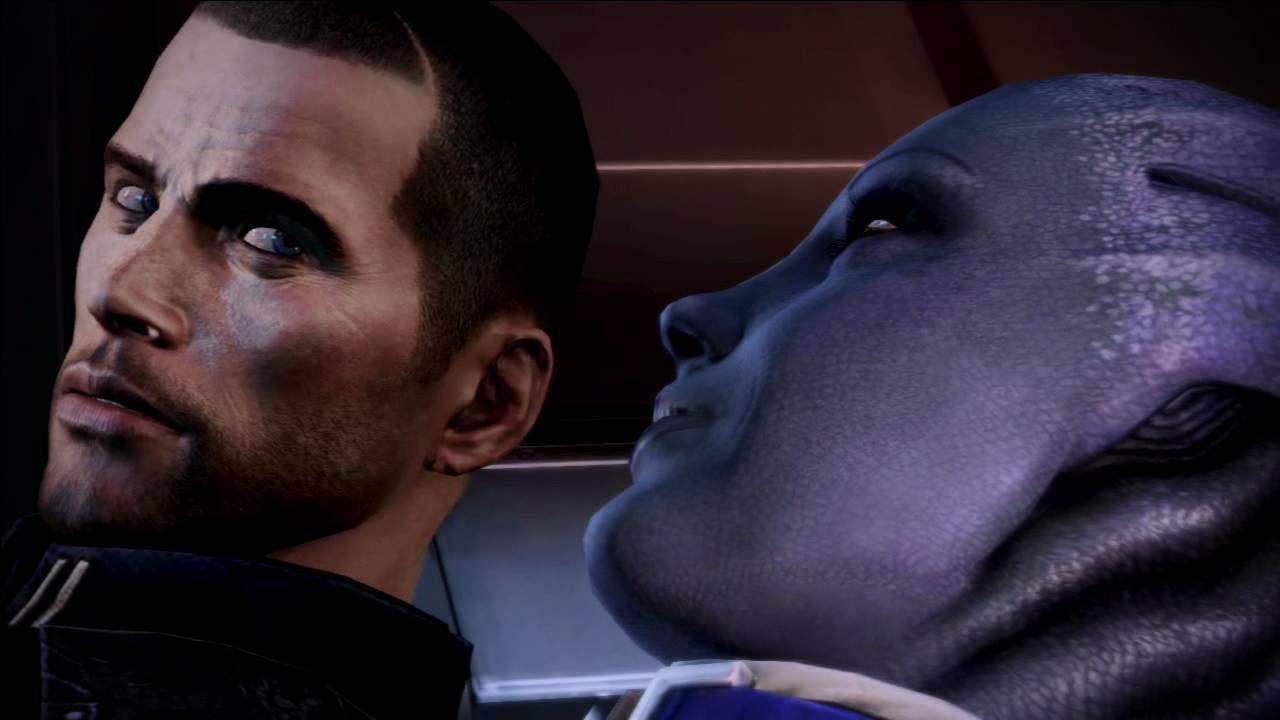 'Mass Effect 3' is praised for its excellent third-person shooting mechanics as well as some notable character development. Ashley Williams, an extraordinarily lovely brunette who is also the love interest of the main character, Shepard, is one of these people. As a player, you can always shower Ashley with compliments and cuddle up to her in order to be rewarded with a sex scene. Given the poor gaming standards of erotica, this one is a pleasant surprise, as it strikes the perfect balance between romance and nasty sex. 'Mass Effect 3' is unquestionably the whole package, containing both thrilling action and intimate moments.
Metal Gear Solid 3 (2004)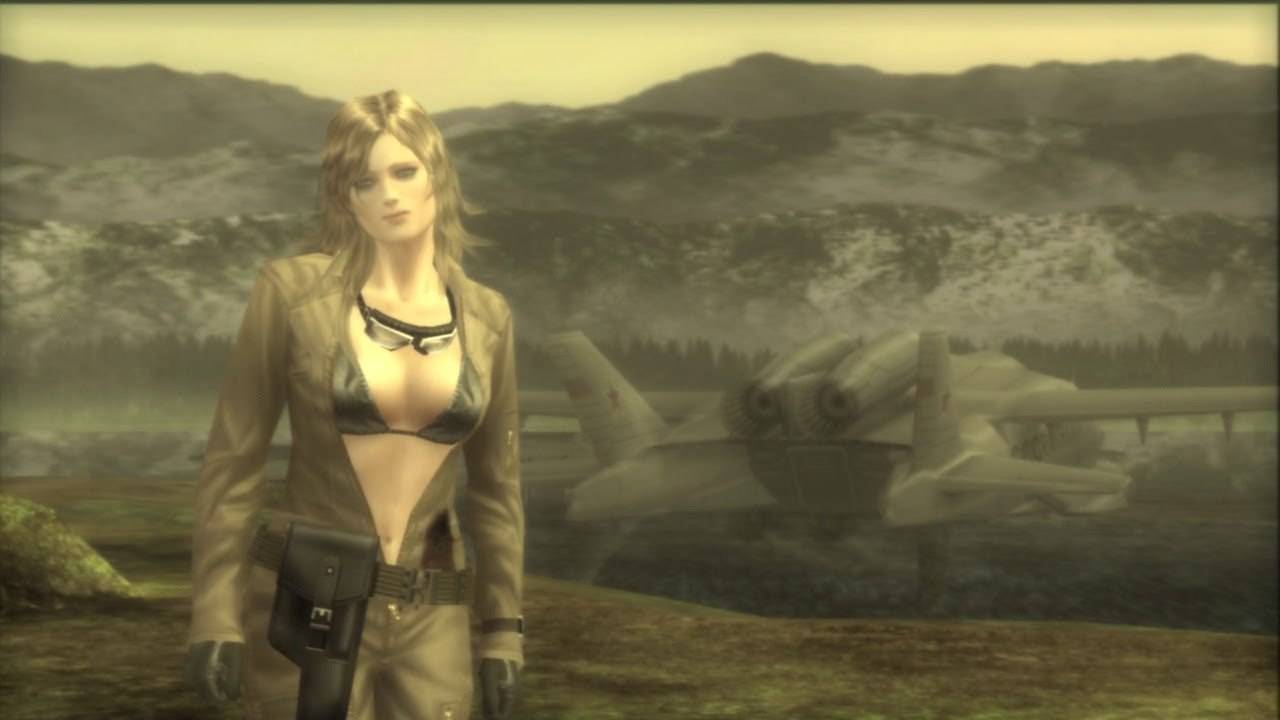 'Metal Gear Solid 3' is a stealth espionage action game that stars Naked Snake (I'm not sure if that's the best or worst moniker ever). Since its release, the game has earned a lot of praise, and it's all well-deserved. Hideo Kojima, the game's Japanese designer, is known for unnecessarily sexualized female characters in his games, and he has clearly done so in this one as well. It features one sex scene in addition to establishing some extremely sexy characters. Naked Snake stalks opposing forces while simultaneously trying to avenge his terrible employer in the Russian jungles. This is when he encounters Eve, a double-crossing spy with goddess-like curves. The two become close and soon make love in front of a fireplace, which proves to be one of the most enjoyable aspects of this fantastic game.
Ride to Hell: Retribution (2013)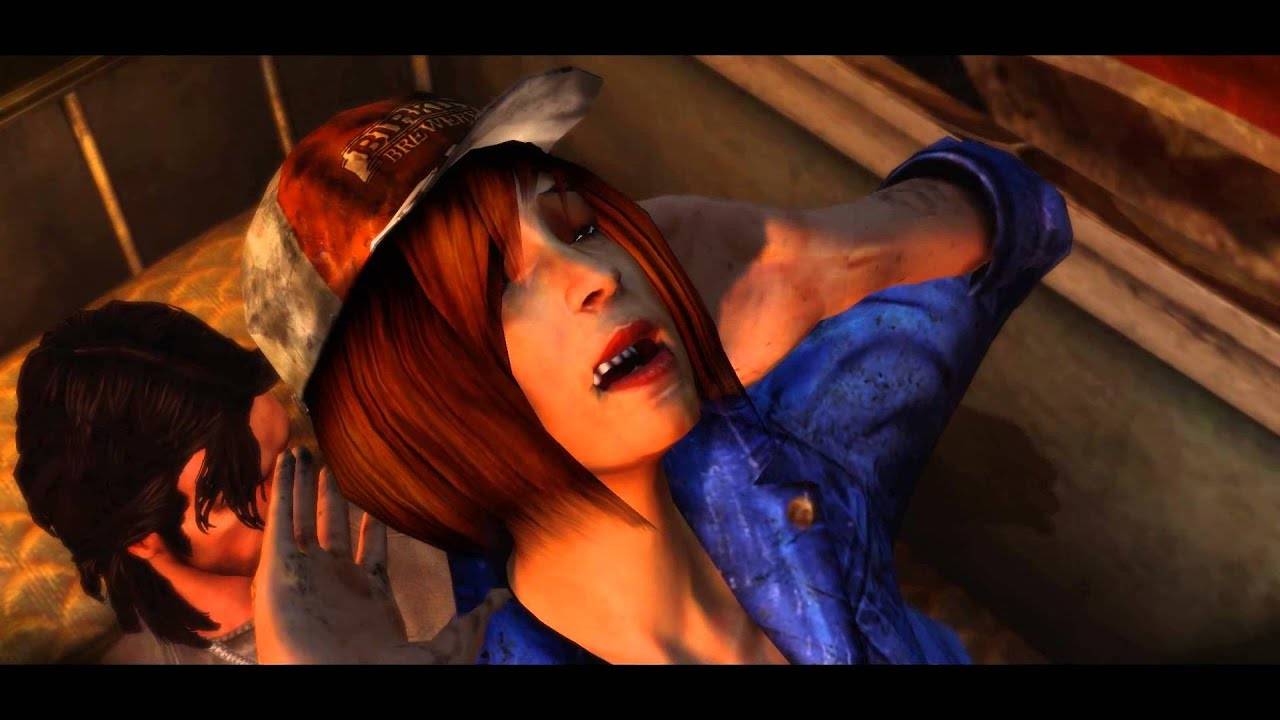 'Ride to Hell: Retribution' isn't one of the better games out there in terms of overall quality. The game, which is based on the 1960s motorcycle movement, has one of the lowest Metacritic ratings, with a score of 19 out of 100. However, the sex sequences in this film are bizarre and frightening. One of the first scenes in the game shows the protagonist beating the heck out of aggressive John and then getting on with a girl in doggy style, with standard porn music playing in the background. The characters don't appear to be having much fun, but it is still a decent sex scene.
Silent Hill 2 (2001)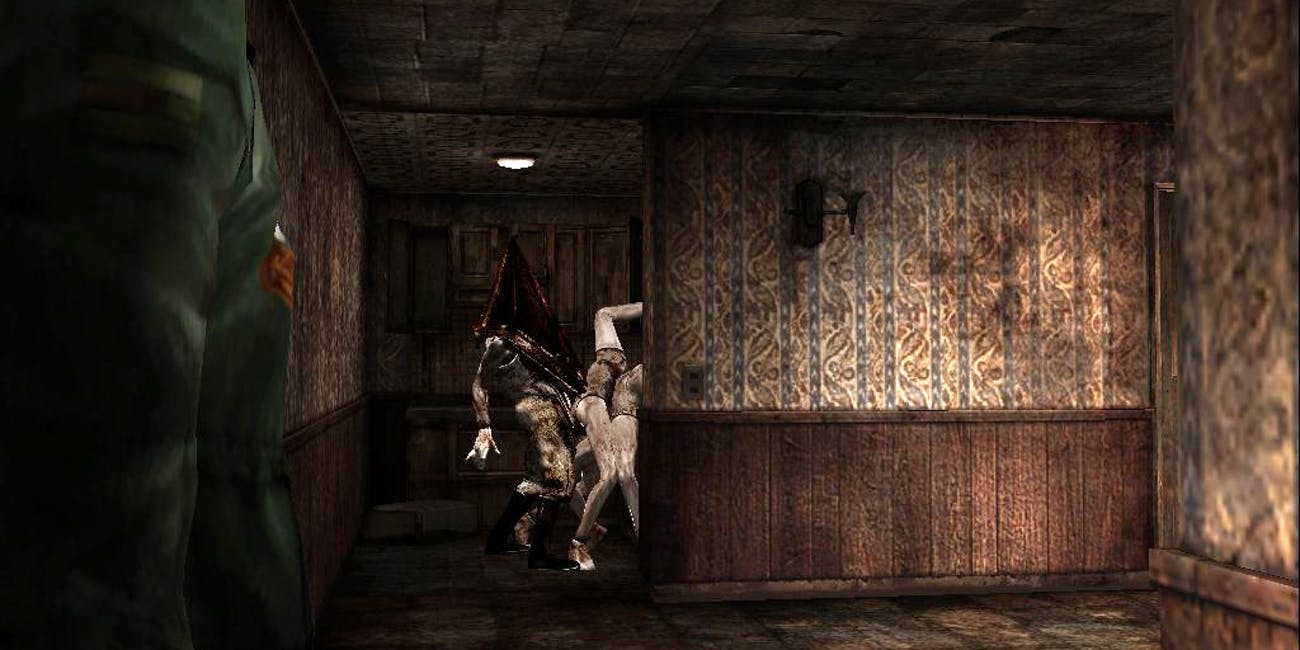 'Silent Hill 2' is a survival game in which you play as James Sunderland, a man searching for his murdered wife in an abandoned city. A deranged character known as the pyramid head terrorizes you throughout the game and is even scarier in appearance than his name suggests. He appears out of nowhere and performs the strangest things to confound and terrify the protagonist. In one scene, James simply goes down a corridor and has a peek of a room where Pyramid Face dry humps a slew of dead people like rag dolls. Certainly one of the strangest and most unnerving situations in gaming history, which perfectly suits the tone of the game. You should see a doctor if you find this one appealing.
The Witcher 3: Wild Hunt (2015)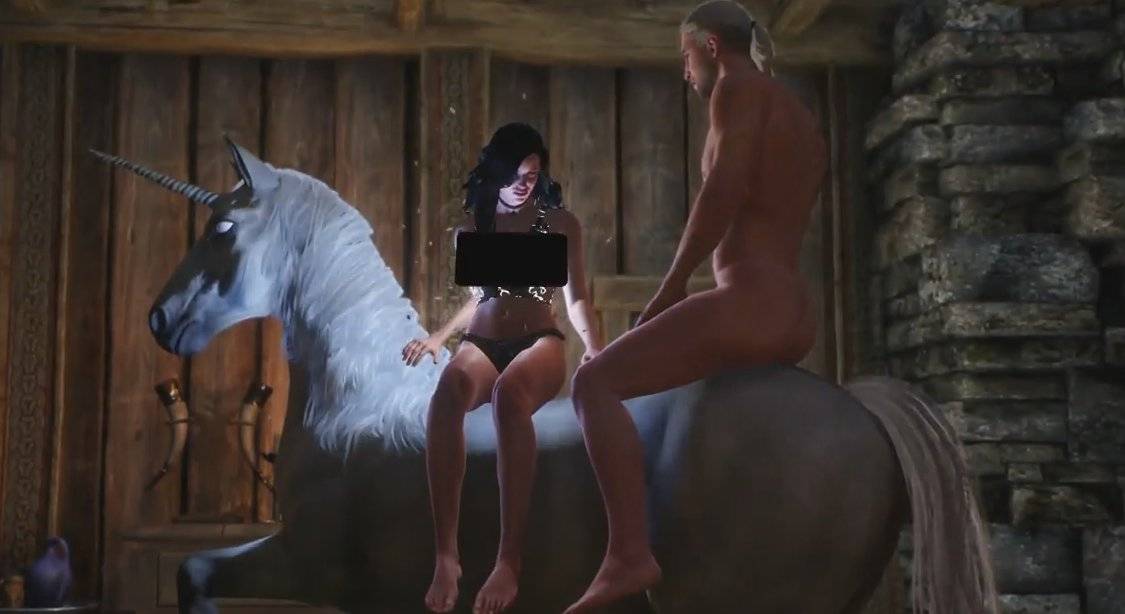 Geralt, the main character in 'The Witcher 3: Wild Hunt,' is one of the most promiscuous males in gaming. He'll have sex with almost anything that moves. As a result, opportunities to get laid appear often throughout the game in the most unexpected manner. You're attempting to broker a deal with another character one minute and then you're in a bedroom full of candles having passionate activity with the same the next.
The section where Geralt runs across an old flame named Yennefer has the best sex scene in the movie. The sex is predictable and even acceptable by gaming standards. However, banging on top of a stuffed unicorn isn't the best spot to reignite an old flame. Even if you know what happens in his scene, you won't be able to guess this one because it comes out of nowhere.
Uncharted 2 (2009)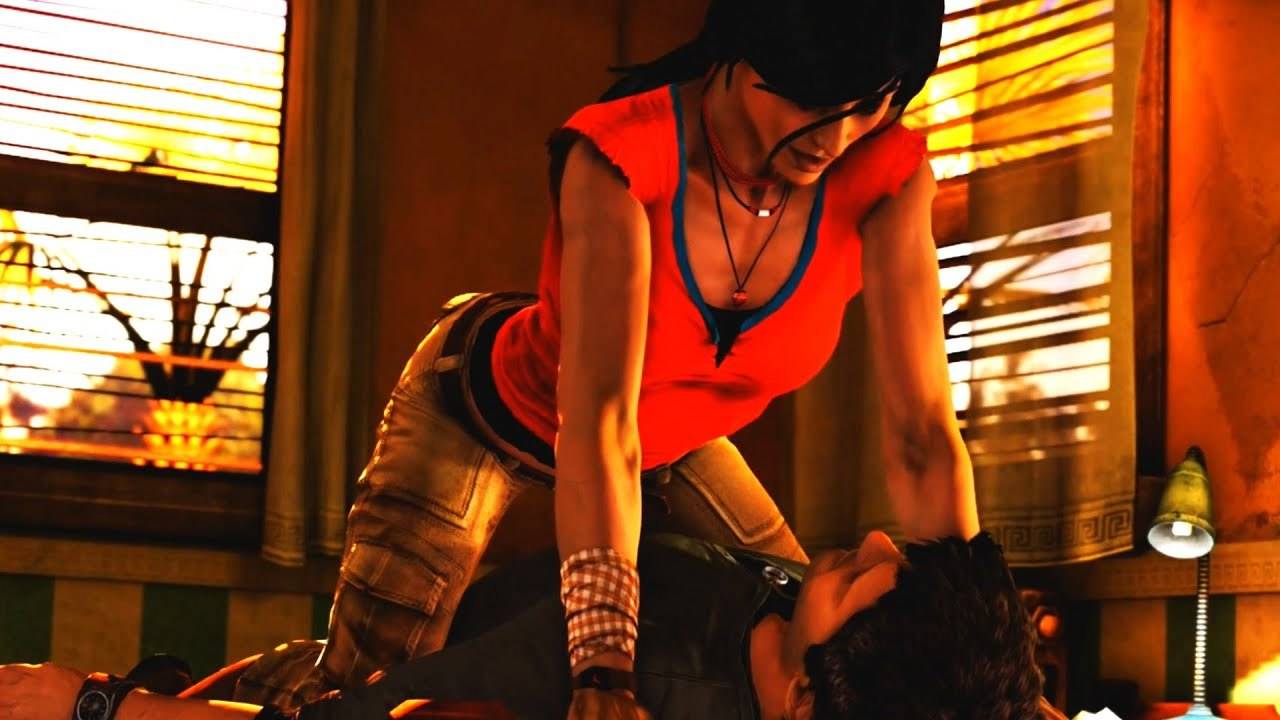 'Uncharted' is an adventure game about a man named Drake who is a want tobe Indiana Jones who is always on the lookout for new mystical things. While many video games and even movies fail to depict the nuances of real-life relationships, the whole 'Uncharted' series succeeds in portraying a universal love tale between Elena and Drake. The pair has their own ups and downs, and they even spend a lot of time apart before finding their way back home. But when they're not together, they have fun with other people, as this one incredible sex scene from the game's second installment shows.
After a light-hearted talk with Drake in a motel room, Drake meets this extremely lovely brunette named Chloe, who chooses to take things a little further. All of this leads to the two embarking on their own adventure within the confines of a motel room. This is without a doubt one of the best sex scenes ever, and Naughty Dog has set a high bar with it.
Vampire: The Masquerade – Bloodlines (2004)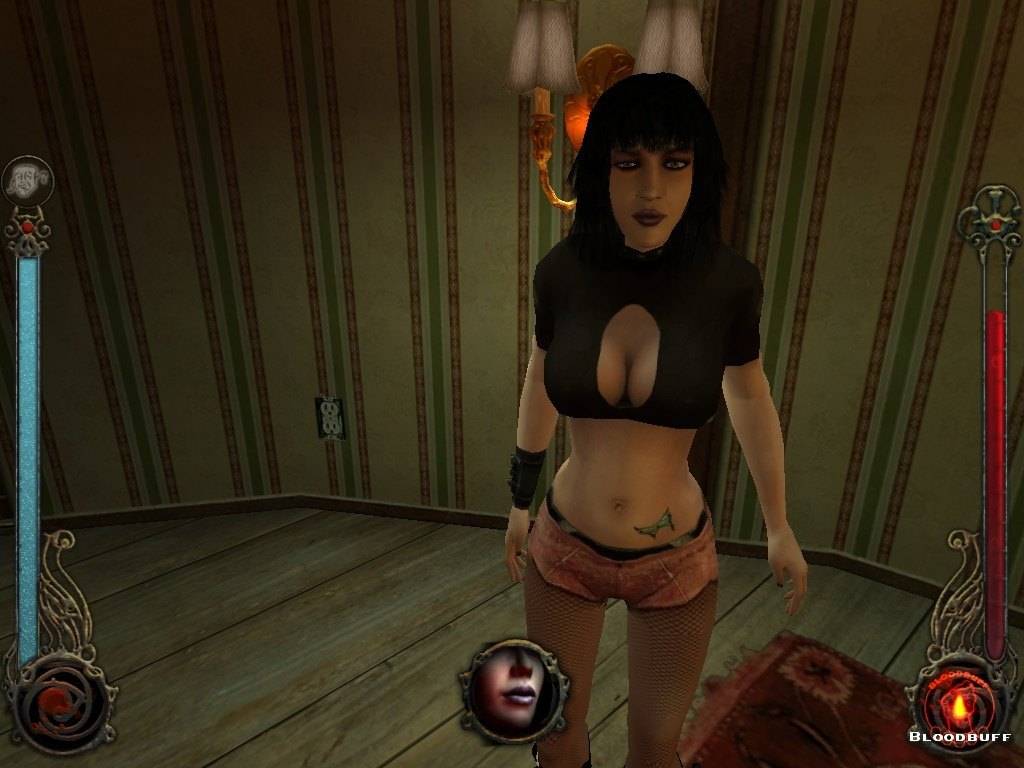 In comparison to most other games, the majority of the sex scenes in 'Vampire: The Masquerade- Bloodline' are fairly great. The screen fades to black with sounds of moaning and deep breaths in the background while the characters make out. However, one of the game's quests needs you to repay the favor of some snob named Romero, and if you're persuasive enough as a girl, you may breeze through it without doing much. To advance to the next objective, all you have to do is get boned on a log by a perverted character.
Wolfenstein: The New Order (2014)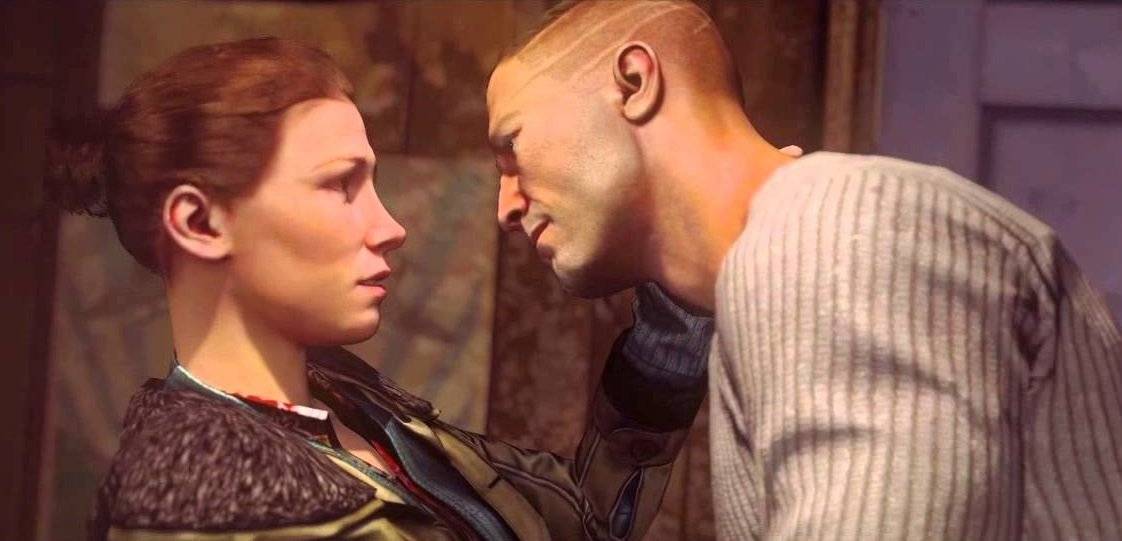 'Wolfstein' doesn't appear to be the type of game that would feature any sex scenes, but it manages to pull one off admirably. The game has a gloomy, retro feel to it throughout, and the brief but passionate sex scene helps to brighten the mood. In the midst of all the global war excitement, the main character Blazkowicz meets a nurse named Anya, and the two form a bond. They even appear to be grateful for the much-needed respite provided by this. This one, by gaming standards, has a more adorable movie feel to it and is without a doubt one of the best gaming sex scenes.