The world is full of stories of various types. Some stories are told more frequently than others because the people who tell them have more authority. However, as the world has evolved, every tale has maintained its right to be told. The LGBTQ+ community has just recently been able to come out more publicly and tell their tales, which have been as beautiful, nuanced, and harrowing as any other segment of society's story.
Amazon Prime has a vast selection of lesbian and gay films in their movie library. People currently choose to view movies from the comfort of their own homes, thanks to the advent of internet streaming services. Of course, Netflix has the most viewers, but Amazon Prime is not far behind. So, if you want to see a gay film with your partner, you don't have to go to the theater. You can simply invite him/her over and turn on Amazon Prime. This list includes a wide range of LGBT films, including love romances, serious dramas, and sad films. Here's a list of some excellent LGBTQ films available on Amazon Prime.
A Chorus Line (1985)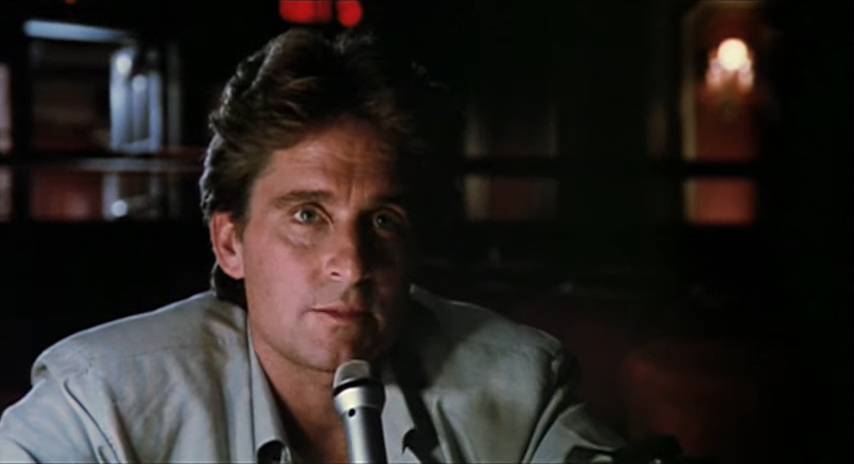 'A Chorus Line' is a film that explores sexuality, love, romance, and relationships in a variety of ways. The script is based on James Kirkwood Jr. and Nicholas Dante's novel for the 1975 stage performance of the same name. Although the story revolves primarily around director Zach's attempts to cast a large number of dancers for a large production, there are several sub-plots that stand out, particularly Paul's (Cameron English), a gay man who has had his fair share of problems, particularly due to his sexual orientation. Though LGBTQ representation has improved in recent years, this film is one of the few from its era that is not hesitant to discuss such sensitive topics.
Boy Meets Girl (2014)

'Boy Meets Girl' is a romantic comedy-drama about Ricky (Michelle Hendley), a transsexual woman from rural Kentucky who dreams of breaking into the fashion industry and moving to New York City. Robby, her best buddy, appears to be cheering her on. Ricky's life is turned upside down when he has an affair with Francesca Duval, a beautiful woman. The film's plot revolves around how this impacts the latter's life.
This film, directed by Eric Schaeffer, beautifully depicts what life might be like for LGBTQ people who do not live in shining metropolis. Instead, it focuses on a frequently ignored segment of society. As a result, it's a watch that's both entertaining and educational. The town is as important a character in the film as the protagonist, and it's a must-see for everyone interested in independent cinema.
Breakfast on Pluto (2005)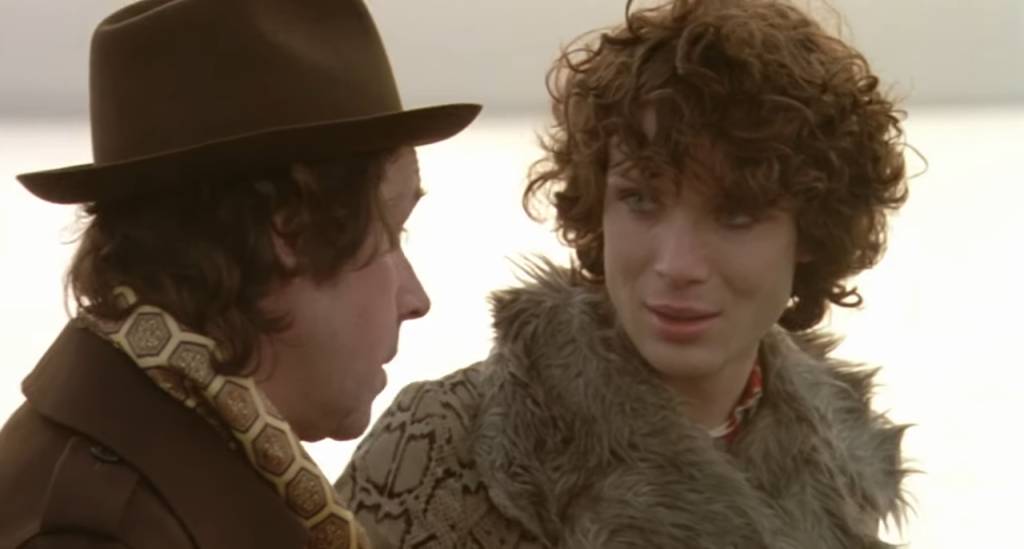 'Breakfast on Pluto,' based on Patrick McCabe's novel of the same name, stars Cillian Murphy as Patrick "Kitten" Braden, a young trans woman from a small Irish town searching not only for love but also for her long-lost mother in London. The film is set in the turbulent 1970s and is as much about the social and political climate of the time as it is about self-discovery.
A series of experiences are exactly what the protagonist requires, and director Neil Jordan has done an excellent job of weaving together complicated, emotional motifs and how they relate to the LGBTQ community's perils in the wider scheme of things. So, if you're looking for something captivating but unique to watch, we recommend this production, for which Murphy was also nominated for a Golden Globe.
Daddy (2015)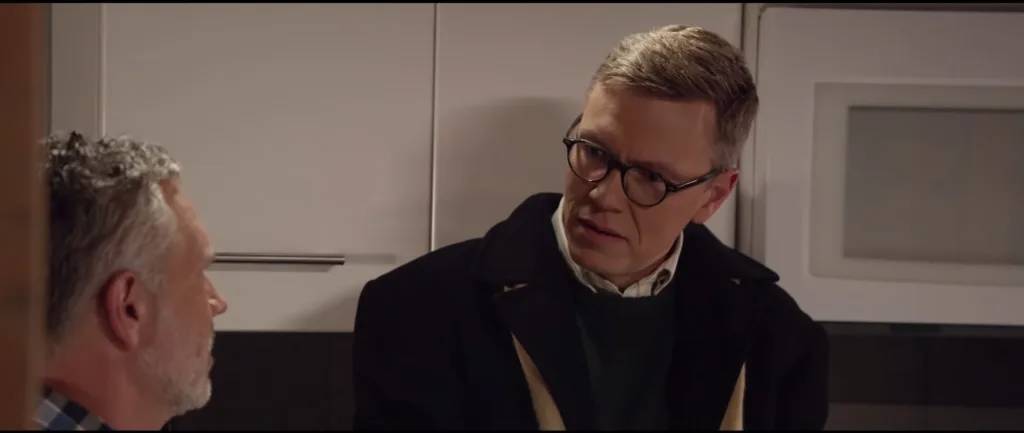 Gerald McCullouch's directorial debut, based on Dan Via's play, features humorous overtones while addressing the romantic plights of two middle-aged gay men who enjoy a platonic relationship. When a younger twenty-something man enters Colin's life, he brings with him a slew of surprises. Incest, the impact of the normalization of same-sex weddings, and the disparity of ages in relationships are just a few of the subjects explored in the film, making it worthwhile to watch.
Giant Little Ones (2018)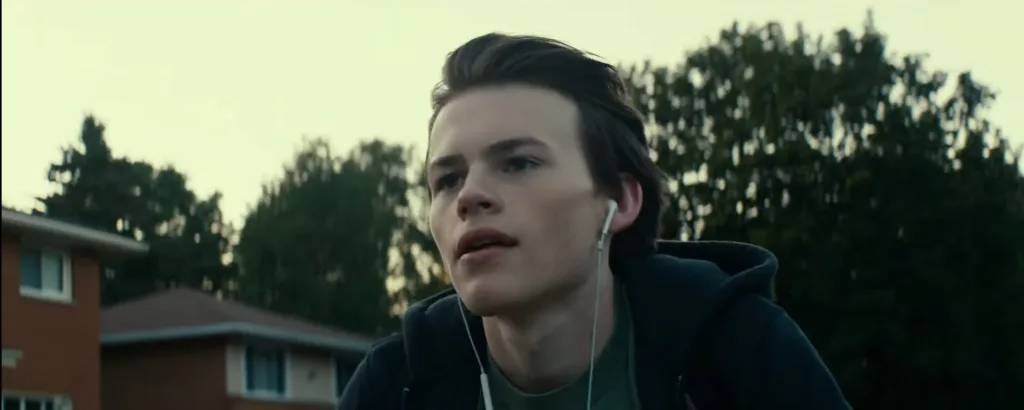 Best pals who are well-known Since they were children, Franky Winter and Ballas Kohl have been like two peas in a pod. But everything changes for them one night. When an alcoholic Ballas tries to establish a sexual relationship with an equally inebriated Franky, things go wrong when the former spreads stories about the latter to avoid being "outed" by his own acts.
'Giant Little Ones' aims to demonstrate that coming out – and exploring one's sexuality – isn't necessarily a rainbow and butterflies experience. It can be a difficult and time-consuming period in some people's lives. It also works as a more current coming-of-age story because it emphasizes the complexities of adolescent sexuality.
I Love You Phillip Morris (2009)

'I Love You Phillip Morris' has Hollywood A-listers Jim Carrey, Ewan McGregor, and Leslie Mann in front of the camera and has a unique plot. While both are inside, Carrey's Steven Russell, a well-known con artist, falls in love with McGregor's Phillip Morris. When the latter is released from prison, the former devises a variety of schemes to reconcile with his sweetheart.
This dark comedy marks John Requa and Glenn Ficarra's directorial debut, and it has cemented its position in cinematic history. Given that the film focuses on the real-life and crimes of the infamous Steven Jay Russell, 'I Love You Phillip Morris' is unquestionably an excellent choice for our list.
Joe Bell (2020)


'Joe Bell' is a biographical film with a very special and moving genuine story at its core. The plot centres around Joe Bell (Mark Wahlberg), a parent who embarks on a cross-country walk to raise awareness and advocate against bullying after learning that his own son, Jadin, is routinely bullied in high school because he is gay. The film is directed by Reinaldo Marcus Green. Joe learns – and unlearns – a lot in the process, especially after Jadin commits suicide. The film will undoubtedly tug at your emotions, and if you chose to see it with your loved ones, it may also lead to an educational debate.
Pride (2014)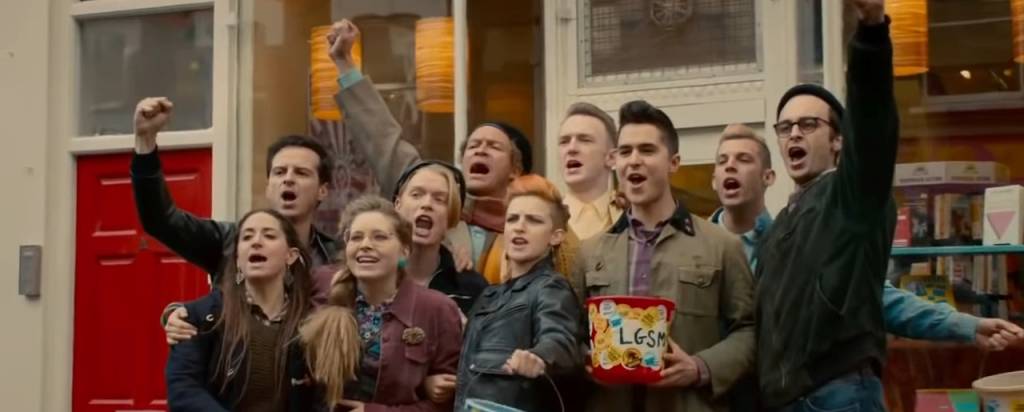 The LGBTQ community has always had to struggle for their rights and to have their opinions heard and acknowledged. Naturally, films that are based on true events provide for an informative and thought-provoking experience. 'Pride' is an example of a performance that demonstrates how diverse cultures can collaborate to effect positive social change.
The film depicts how London-based gay and lesbian activists support the British miners' strike of 1984 (which finally led to the formation of Lesbians and Gays Support the Miners, an alliance that raised more than £22,000 on its own by 1985). 'Pride' is also a good societal criticism. So, if you're looking for a historical comedy-drama to add to your collection, go no further than this Matthew Warchus film.
Saving Face (2004)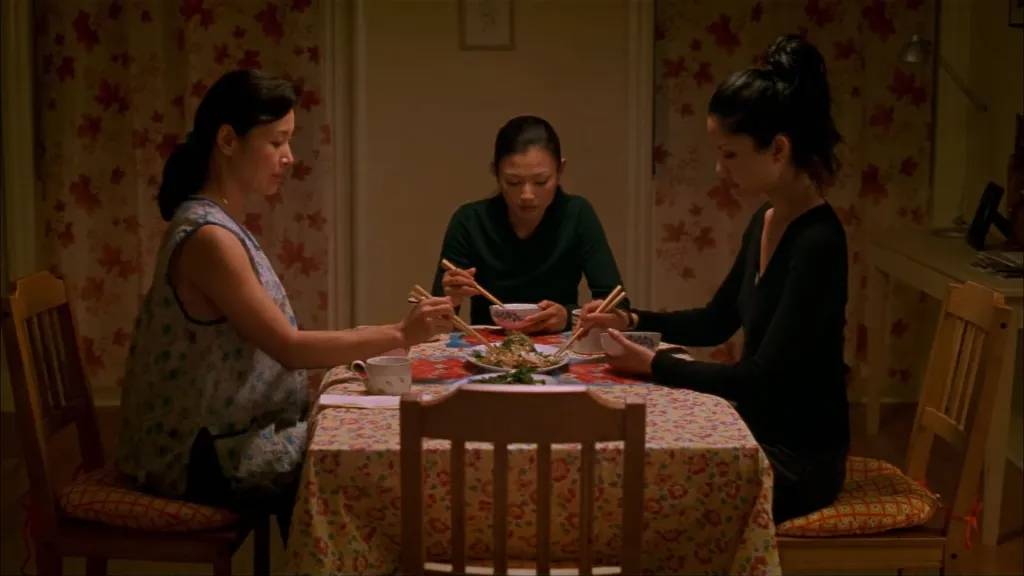 It's a wonderful story when traditionalism, ethnicity, and complicated sexual/personal identities mix. This is the case with 'Saving Face,' which appears to be the first Hollywood film to focus on the Chinese-American community since the classic 'The Joy Luck Club' (1993). Wilhelmina "Wil" Pang, after all, is a prominent lesbian physician in New York City. When Wil's mother shows up on her doorstep, pregnant and exiled by her own father, the mother-daughter team sets out on a quest to find Wil's mother an eligible bachelor. Wil is also head over heels in love with her boss's daughter, and the narrative is as touching as it gets.
'Saving Face' takes things a step further by juxtaposing conservative society's beliefs with the modern world, illustrating how generational divides and loved ones' expectations may have a negative impact on people. Plus, Michelle Krusiec and Joan Chen's outstanding performances are the cherry on top.
Those People (2015)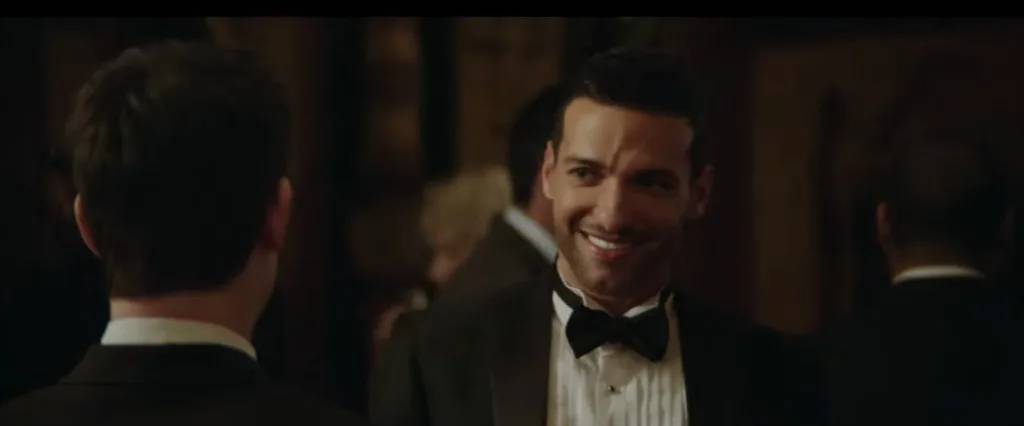 'Those People,' starring Jonathan Gordon, Jason Ralph, and Haaz Sleiman, is a romantic drama film about Charlie, a young gay artist who finds himself between a rock and a hard place when he develops romantic affections for his closest buddy as well as an older foreign concert pianist named Tim.
The film brilliantly explores the complexity of love, and it's no surprise that 'Those People' has won numerous awards, including the Audience Award for Best First US Dramatic Feature at the Outfest Film Festival in 2015. As a result, we believe that this is a film that everyone should see.
Our Team DCS includes 5 different writers proficient in English and research based Content Writing. We allow them and encourage them to follow the Entertainment news all day long. Our posts, listicles and even the exclusives are a result of their hard work.