The Malayalam cinema industry has produced outstanding films on numerous occasions, however most of them are not widely accessible to people in various parts of the country. These are finally being recognised, thanks to streaming behemoths like Netflix. Malayalam cinema has gone through a rebirth in the last decade or two, generating exceptional films with international appeal. Malayalam cinema is a treasure trove, and deciding what to watch might be challenging. So, without further ado, here are the Best Malayalam Movies on Netflix that you should not skip viewing at any given time.
There is no limit to the quantity of movies and TV shows available on OTT services these days. Choosing what to watch might be a difficult task at times. Looking for the finest Netflix movie to watch? We are here to assist you. Here is a list of the top 27 Malayalam movies on  Netflix to watch in November.
Best Malayalam movies available on Netflix
Angamaly Diaries (2017)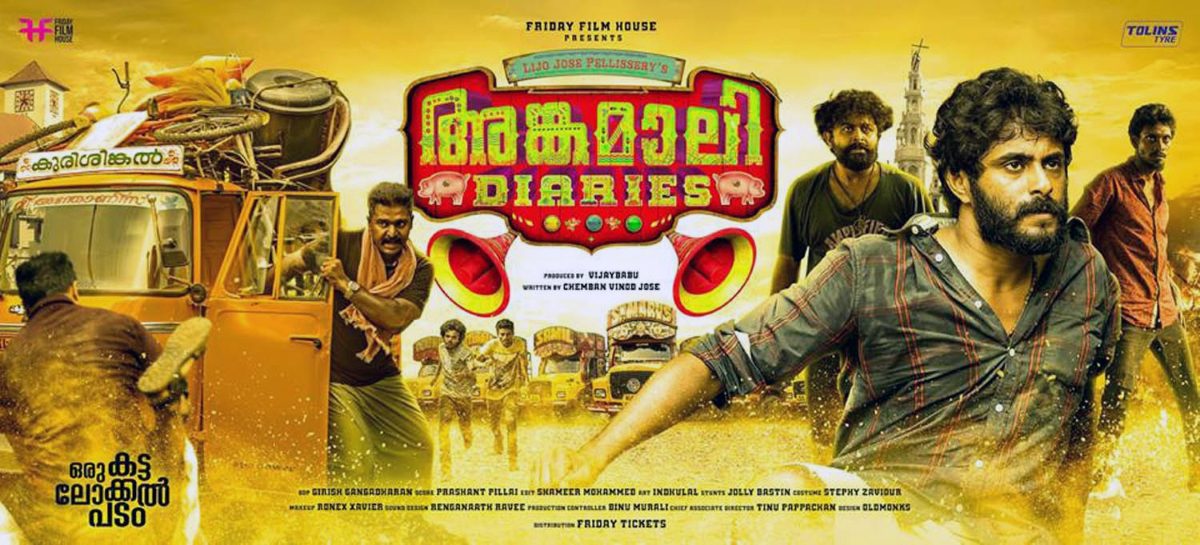 It is a vintage narrative of adolescence in Angamaly, a small town in Kerala, directed by Lijo Jose Pellissery. A gang of six teenagers lead by Vincent Pepe (Antony Varghese) is fascinated with fine food, whiskey, nonstop conversation, and is always eager for a street brawl. Their struggles with new ventures drive the plot of the film. The single-shot 11-minute climactic sequence in which Vincent concludes his story in the most unexpected way is unmissable in the film. The film also set a record by starring about 86 new faces. It is one of the most watched Malayalam movies on Netflix.
Aalorukkam (2018)
The film's plot centres around a retired Thullal artist, Pappu Pisharodi (Indrans), who, after becoming infirm and alone, embarks on a trip to find his son Sajeevan, who has left home for unclear reasons. His doctors assist him in this pursuit. Eventually, Pappu locates Sajeevan, but he is not the person the father expects. Indrans offers a career-best performance here, and is easily the film's highlight. The film, directed by VC Abhilash, examines a variety of socioeconomic topics. In 2018, the film won the National Award for Best Film on Other Social Issues. One of the most artistic Malayalam movies on Netflix.
Comrade in America (CIA) (2017)
Amal Neerad's CIA tells the narrative of Aji Mathew (Dulquer Salmaan), a communist ideology follower. When the lady he loves abruptly departs for the United States and her parents arrange her wedding, Aji is left with only a week to enter the nation, despite the fact that he lacks a passport and a visa. While crossing the border, he and others are apprehended by American authorities. The plot revolves around how far he is ready to go for love. It's a fun film with elements of romance and suspense.
Eeda (2018)
B Ajithkumar, a film editor, made his directorial debut with Eeda. The film's plot revolves around a romance between Anand (Shane Nigam) and Aishwarya (Nimisha Sajayan), who fall in love unaware that their families are terrible foes from competing political parties. The crux of Eeda is how they support the love tale in the midst of a roaring political storm.
Forensic (2020)
The film is a whodunnit psychological crime thriller directed by Akhil Paul and Anas Khan. When a crazed murderer, Alphonse Kurian (Anil Murali), goes on a murdering rampage, Samuel (Tovino Thomas), a medico-legal advisor, uses his forensic expertise to uncover the truth behind the horrible actions. It also provides insight into the psychological factors and childhood trauma that contribute to the development of serial killers and psychopaths. The film is supported by a great storey and strong performances by Tovino Thomas. One of the best Malayalam crime thrillers on Netlfix.
Freedom At Midnight (2018)
'Freedom At Midnight' is a high-energy, fast-paced thriller centred on Jacob, a former financial business employee accused of murdering a cop. But the truth is that Jacob does not deserve to go to jail because he did not shoot the cop and is simply hiding for the one he loves. So Jacob plans to stage a daring prison break with the help of a couple of other inmates. The film is a heart-pounding action thriller with no actual violence sequences. The photography and background score are fairly majestic and contribute to it being a really fascinating viewing that will keep viewers hooked from beginning to end.
Grandmaster (2012)
Grandmaster is a thriller directed by Unnikrishnan that revolves around Chandrasekhar (Mohanlal), the leader of the Metro Crime Stopper team. The plot centres around Chandrasekhar, who is tasked with tracking down an anonymous serial killer who sends him a difficult note. Chandrasekhar is attempting to transcend the trauma of his failed marriage while investigating the crime. The cat-and-mouse game between the cop and the murderer is depicted as a chess game. He subsequently discovers that the killer has some link to his life, and the rest of the novel revolves around the hunt for the perpetrator's identity. Grandmaster is  one of the best Malayalam movies on Netflix India.
Irul
Fahadh Faasil, Soubin Shahir, and Darshana Rajendran play in the key roles in this mystery thriller. The film was shot entirely in the lockdown and was published on Netflix. The plot centres around a couple who seek refuge on a rainy night at an empty home that only houses one other person – who may or may not be a serial killer.
Kappela (2020)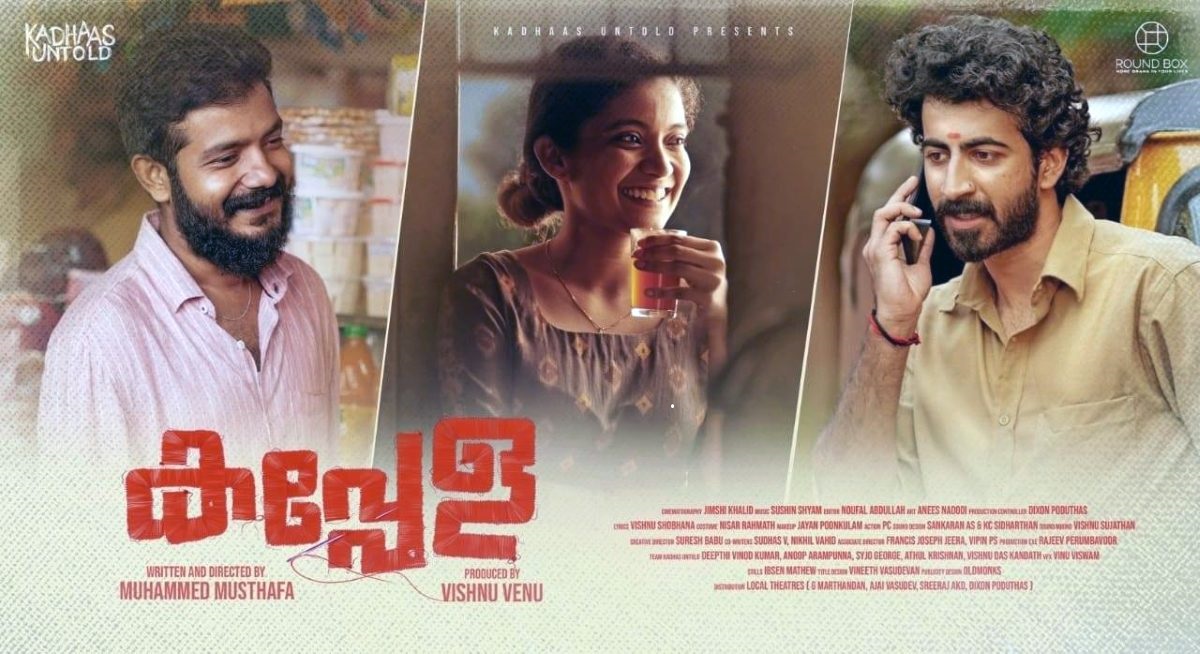 Muhammad Musthafa directs Kappela, which stars Anna Ben, Sreenath Bhasi, Roshan Mathew, Tanvi Ram, and Sudhi Koppa in prominent roles. The plot revolves around Jessy, a small-town girl who dials Vishnu's (a rickshaw driver) number by mistake, and the two fall in love over the phone. Jessy, on the other hand, is desperate to meet her sweetheart after receiving an unexpected marriage proposal. But then a stranger named Roy enters their life, and the drama begins. The incident sets off a chain reaction that you probably won't be able to predict ahead of time.
Kanyaka Talkies (2013)
Yakoob is forced to surrender his little town theatre, which used to show soft porn movies, to the church due to a series of personal catastrophes. The structure is converted into a Chapel, but the young priest (Murali Gopy) soon begins to hear strange, unnerving noises from it, and its shady past begins to intrigue him. The film premiered at the 15th Mumbai Film Festival, was exhibited as the opening film of the Indian Panorama at the 44th International Film Festival of India, and was shown at a number of other important Indian film festivals. It was also the recipient of three Kerala State Awards.
Lilli
This 2018 thriller is a mind-bending thriller that will leave you perplexed. It's about a pregnant woman who is kidnapped by three men who want to know where another young girl she knows is. As the storey progresses, we learn about a prostitution ring, a murder, and Lilli's betrayal.
Ma Chu Ka (2017)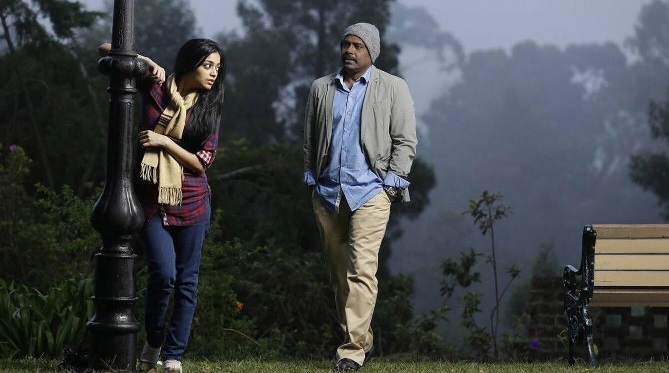 'Ma Chu Ka' is a Malayalam psychological thriller on Netflix that promises to keep audiences on the edge of their seats from beginning to end. The film only includes two characters on screen (plus a dog), and the other characters are just mentioned. The plot centres around the unexpected meeting of a young journalist and an advocate, and how their relationship develops over the course of a single day filled with lies and deception, culminating in murder. The storey of 'Ma Chu Ka' is gradual and full of suspense, with tension building with each scene until it all culminates in an unsettling finale.
Maniyarayile Ashokan (2020)
It's a feel-good film meant to give every man out there hope that they will find their dream woman someday, flaws and all, and she will be wonderful. 'Maniyarayile Ashokan' follows Ashokan, a middle-aged man who does not appear like he stepped right off a movie poster, as he suffers from FOMO as all of his acquaintances marry and settle into a life of fortunate domesticity. Ashokan simply wants to marry a nice girl and establish a family, but he has had no luck thus far.
Minnaminungu (2017)
Minnaminungu portrays the moving storey of a widow striving to care for her elderly father while also raising funds for her daughter Charu's further education in Canada. When the mother learns the truth about her daughter's true intentions, she is taken aback. Surabhi Lakshmi won the National Award for Best Actress (2017) for her performance in this Anil Thomas-directed film.
Nayattu
Nayattu is a political thriller film starring Kunchako Boban, Joju George, Nimisha Sajayan, Jaffar Idukki, Anil Nedumangad, and Hakkim Shajahan. It was well lauded for being a fantastic police procedural, thriller, and socio-political commentary on contemporary India.
Njan Prakashan (2018)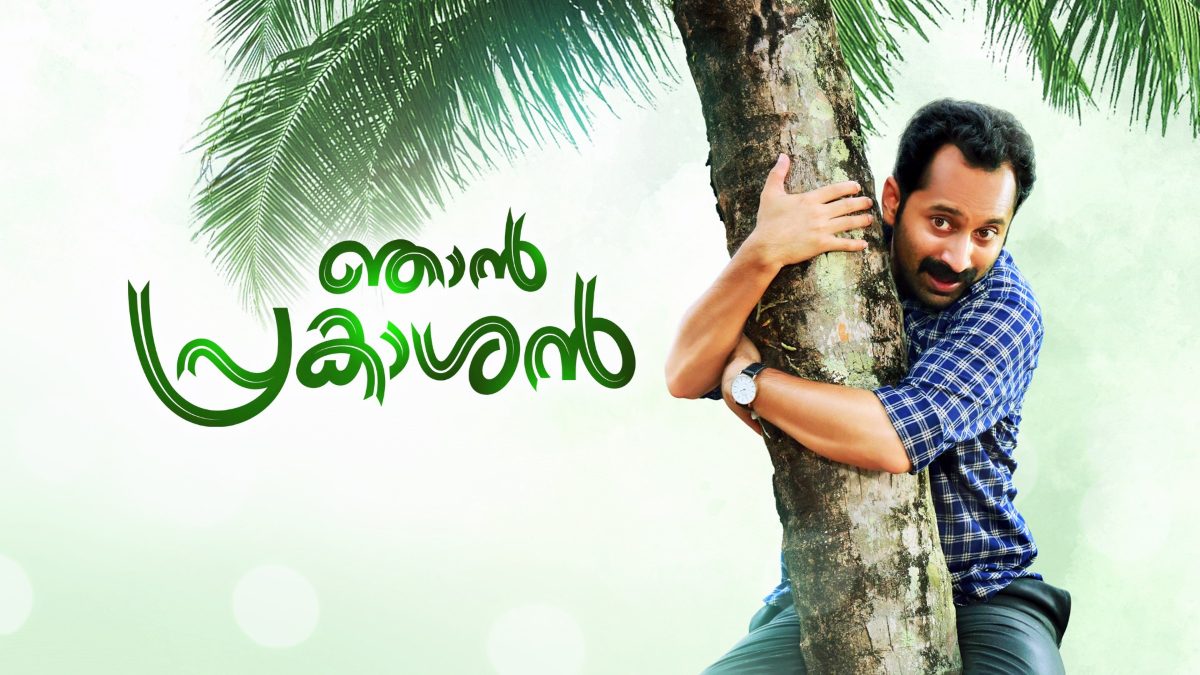 Njan Prakashan is a satire comedy directed by Satyan Anthikkad that revolves around Prakashan aka PR Akash (Fahadh Faasil), a typical Malayali man who despises his job as a nurse and wishes to live a lavish life without sweating too much. Prakashan aspires to live a wealthy and carefree life overseas, so he devises a sneaky plot including a marriage with an ex in order to go to Germany. Fate, on the other hand, has other plans for him. The film is well written, has some amazing characters, and is a lot of fun to see.
Ottaal (2014)
Jayaraj is the director. Ottaal is based on Anton Chekhov's short novel Vanika. 'Ottaal' (The Trap), shot in the lovely area of Kuttanad, portrays the tragic, painful storey of a boy's bond with his grandfather, who happens to be his only living family member. When the old man realises he will not live long, he sends the youngster away, who continues to write him letters despite his death. Ottaal is one of the best films by the National Award-winning director. The film has won multiple honours at national and international film festivals.
Pareeth Pandari (2017)
When a famous biryani cook, Pareeth Pandari, and his wife (who works as a midwife in the community), go on a moving quest to find appropriate grooms for their three unmarried daughters, they face the societal hurdles of matching in distant, rural India. 'Pareeth Pandari,' written and directed by Gafoor Elliyas, is an underappreciated masterpiece. Every part of the film is amazing, from the storyline to the director, photography, and performances. 'Pareeth Pandari' is an emotional, beautiful, and meaningful film.
Samarppanam (2017)
The film begins with the assassination of a young woman, whose lifeless body is discovered on the train lines. While this may sound like the beginning of a typical whodunit thriller, it is not. 'Samarpannam' is an investigation of the intricacies of human relationships, rather than just an investigative criminal thriller. It explores the peculiar friendship that develops between three people drawn together by the horrible crime — the investigating police officer, the forensic surgeon who performs the victim's autopsy, and an ayurvedic medical practitioner who was the victim's employment.
Swathanthryam Ardharathriyil (2018)
The film's plot revolves around Jacob Varghese, who works in a financial firm but has his life turned upside down after an incident. He gets apprehended by policemen while on the run and is imprisoned for the purported murder of a police officer. The plot revolves around his plans to escape the jail by befriending his fellow inmates. Dileep Kurian's enthralling writing is aided by director Tinu Pappachan's technical skill.
Sudani from Nigeria (2018)
Zakariya Mohammed's directorial debut is this award-winning Malayalam film on Netflix with a unique, heartfelt plot. Majeed (Soubin Sahir) is a football manager who hires three Nigerian players for his local cash-strapped football team. When one of the players, Samuel (Samuel Robinson), is wounded, Majeed lets him stay at his place, and the two build a great connection over time. This is a feel-good film that will stay with you long after you've finished watching it.
Shavam (2015)
Shavam, directed by Don Palathara, is filled with grim comedy and realism. It centres around the death of Thomas Ittikora, a young guy, and the circumstances surrounding his pre-funeral ceremony. The narrative is set in a middle-class Catholic family in rural Kerala, and it investigates the behaviour of a group of individuals assembled after a funeral. It demonstrates the lack of sincerity that many of them possess. It's a satire about death shot in black and white. The film was nominated for several international awards, including Best Foreign Film at the Barni International Film Festival in Moscow. It was also selected for screenings at several international film festivals.
Thottappan (2019)
Shanavas K Bavakkutty's second directorial effort, 'Thottappan,' deviates significantly from the book from which it is adapted – Francis Noronha's "Thottapan." However, the divergence from the original tale is not necessarily a bad thing. Aside from a little extraneous filler, the film is nearly faultless and accurate in its depiction of life in distant villages in India, far removed from city life. The plot revolves around Itthak, who is the Thottappan (or godfather) of Sarah, his late partner and closest friend's daughter. After his friend died, Itthak gave up all to care for Sarah and raise her as his own.
Uyare (2019)
Uyare is one of the few Malayalam films with a female protagonist. Pallavi (Parvathy Thiruvothu) aspires to be a pilot, but her future is jeopardised when she is the victim of an acid attack by Govind (Asif Ali), an obsessed ex boyfriend. The crux of the film is how she gets back on her feet through sheer perseverance and strong will with the support of Vishal (Tovino Thomas) after being afflicted by a series of personal calamities. Manu Ashokan directs this hard-hitting film created by screenwriter pair Bobby–Sanjay.
Varane Ayashyamund (2020)
The slice-of-life film is set in Chennai and is written and directed by Anoop Sathyan. It tells the storey of several love tales that take place within a limited social group. The lives of single mother Neena (Shobana) and her daughter Nikitha (Kalyani Priyadarshan), who wishes to marry solely through arranged marriage, are turned upside down when Major Unnikrishnan (Suresh Gopi) and a youth named Fraud move into their apartment complex. If you're looking for a movie to brighten your spirits, Varane Ayashyamund is a great pick.
Vikrithi (2019)
This comic film, starring Suraj Venjarammoodu and Soubin Shahir, delves deeply into internet culture and how it may ruin someone's life. The film is based on the true storey of a hearing/speech-impaired guy who went viral after a passenger took a picture of him sleeping and uploaded it online, presuming he was inebriated.
Vishwasapoornam Mansoor (2017)
The plot centres around a young left-wing liberal Muslim man who falls in love with a distant relative who comes to stay with him and his mother for the night. The majority of the film is a light-hearted love storey, but their relationship and feelings aren't entirely convincing because they skip over the romanticism. It's perplexing when the hero begins gushing about how much of an inspiration the heroine is to him after only two minutes of meeting her. By the conclusion, the romantic drama has devolved into extreme melodrama.
If you like other Indian language movies, do check out our other lists listed below:
60 Best Hindi Movies On Netflix Everyone Should Watch At Least Once