21 Best Manga Authors And Their Masterpieces | Manga Writers With Best Anime Credits
If you're an anime fan, you've probably pondered how anime is made and produced. Well, it's based on a pre-determined plot, which for the most part originates from comics or light novels. Anime adaptation is the result of the work of animation companies. So, when we look at different manga authors and their work, we can see from the anime how well they write their stories.
Mangaka's various manga artists have collaborated on a number of projects. So, for the time being, we'll just look at the best manga that each creator has created. As a result, some people became famous. And, as we've seen, the trends tend to follow the most recent manga, which frequently makes headlines when an anime adaptation occurs due to its reach.
Let's take a look at some of the most well-known manga artists and the masterpieces they've created. You may recognize some of these anime, but you may not know who made them because manga is not as popular as anime.
Akira Toriyama: Dragon Ball

Dragon Ball anime is one of the classics that is still being produced today, and it has been a part of most people's childhoods. The resurrection of the brand through Dragon Ball Super saw the once-popular program return to its former splendor. With the expansion of the universe, the Dragon Ball universe has a lot more to look forward to.
The series was created by Akira Toriyama and debuted in 1984, and it has since become one of the best manga in history. Dragon Ball and its works are familiar to almost everyone who watches anime or reads manga. And they're presumably aware that this is Akira Toriyama's work, which he continues to do with Dragon Ball Super to this day. As a result, Akira Toriyama has established himself as one of the best Manga authors.
Atsushi Okubo: Fire Force

Despite the fact that it has been a few years since its last season, Fire Force is still one of the series that we should be anticipating. Even though we haven't heard anything official about Fire Force Season 3, a lot of people are nonetheless excited. So it might take a while, but most fans are still hopeful because there is still a lot of action to translate from the manga.
The manga Fire Force was created by Atsushi Ohkubo. And because of its success, he is now considered one of the best manga authors of the modern era. He also created the Soul Eater manga, which was converted into an anime and was a work of art in its own right. As a result, many individuals have wondered if Fire Force is tied to Soul Eater. The issue of "Did the inventor of Soul Eater create Fire Force?" is also answered. Because we now know that Atsushi Ohkubo created both of these mangas.
Eiichiro Oda: One Piece

Oda has recently established himself as one of the top manga artists because to the success of the One Piece anime and manga, which has surpassed 1000 episodes. So his celebrity stems from the manga, which recently celebrated its 1000th chapter. When things go this well, manga artists frequently gain notoriety, and the franchise's earnings and promotion of the 1000th chapter both improve. Oda's public image has risen dramatically as a result of this, and he has established himself as one of the best manga creators.
Most people are familiar with Oda's work on One Piece, but he also worked on other manga projects before that, including Wanted, Monsters, and even Ikki Yako. One Piece is by far Oda's best work. At first, it appeared to be just another Pirates adventure, but when Wano Arc arrived, everything changed, and now we can see how One Piece manga has regained its popularity and grown into the amazing manga that it is today.
Gege Akutami: Jujutsu Kaisen

Gege Akutami is a rising manga artist who has created a masterpiece that has catapulted him into the limelight. He is well known for his work in the Jujutsu Kaisen manga, as well as its precursor, Jujutsu Kaisen 0, which debuted a year before its sequel. Gege Akutami also worked on a 45-page one-shot titled Kamishiro Sosa, which was also published in Jump magazine.
Apart from the Jujutsu Kaisen franchise, Akutami has solely published one-shots until Jujutsu Kaisen became famous enough to be serialized. The anime Jujutsu Kaisen recently released a film, and it appears like another season of the anime is on the way, so we may not have to wait as long as we thought to hear the good news.
Hajime Isayama: Attack On Titan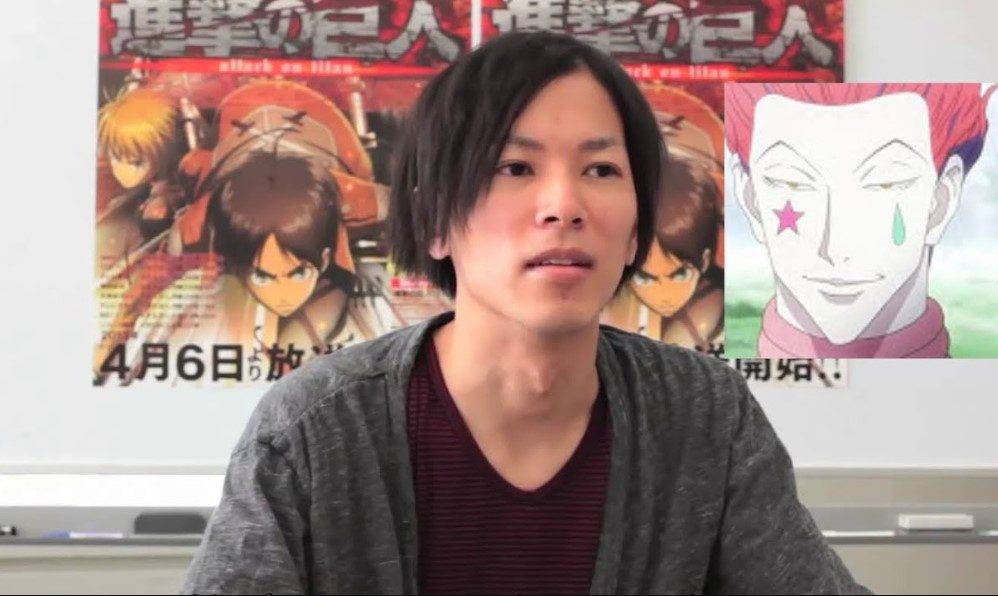 The manga and anime adaptations of Attack on Titan ended on a high note, with Eren and Zeke launching their last plot to devastate the scout regiment. We've seen some excellent work from the animation team, but we need to dig deeper and investigate the manga and its creator. Some fans may be unaware of who produced Attack on Titan, so we'll get to discover who's behind everything. Hajime Isayama has worked on a number of manga and anime series, including Heart Break One, but it was his work on Attack on Titan that made him famous.
The Attack on Titan manga was originally published in September 2009 and is serialized in the Bessatsu Shonen Magazine, with a total of 34 volumes to date. It can also be found on Crunchyroll's manga platform. With the conclusion of Part 2 of Attack on Titans The Final Season, the anime has gained a large following. The series was a hit in Japan and even the United States, and its success prompted the creation of more anime seasons, with the last season presently in production.
Haruichi Furudate: Haikyuu

If you're familiar with Haikyuu's manga and anime, you should also be familiar with Haruichi Furudate. Otherwise, now is the moment to learn more about the person behind all of that effort. Haikyuu has been a fascinating piece of work that has attracted a large following.
Haikyuu tells the story of Hinata Shoyo, a small-framed volleyball player who dreams of becoming a great player. Since 2012, the manga has been serialized in the Wall Street Journal and has accumulated 45 volumes. People have reacted positively to the anime, which has adapted up to four seasons from the manga.
Hayao Miyazaki: Spirited Away

Despite the fact that it is not totally an anime series, Spirited Away is one of those anime flicks that you should not miss. Because of the film, its author is now considered one of the best manga artists of all time.
Hayao Miyazaki was able to develop a story that follows Chihiro Ogino, who is still a little child, as she travels with her parents to their new house due to their father's decision to take a shortcut. This, however, just led them to a bizarre and deserted amusement park. They are shocked to find abandoned restaurants with fresh food when they explore it. Chihiro's parents began to eat when they saw this, and when Chihiro continued to explore, she came upon a bathhouse and encountered Haku, who cautioned her to return to the riverbank before dusk.
Hiro Mashima: Fairy Tail

Despite the fact that the anime and manga stopped a few years ago, Fairy Tail is still one of the best anime you should watch. It's no longer a secret that Hiro Mashima is the creator of Fairy Tail manga, and that he created Edens Zero a few years after the manga and anime ended, because it was an interesting piece of work that followed the life of Natsu, who we managed to see overcome all of the obstacles that came his way.
Edens Zero had its manga adapted for one season, which is also worth watching. However, even if the anime is no longer airing new episodes, the manga is still ongoing. As a result, individuals who prefer anime should wait for the manga's adaptation into Edens Zero Season 2.
Juni Ito: Uzumaki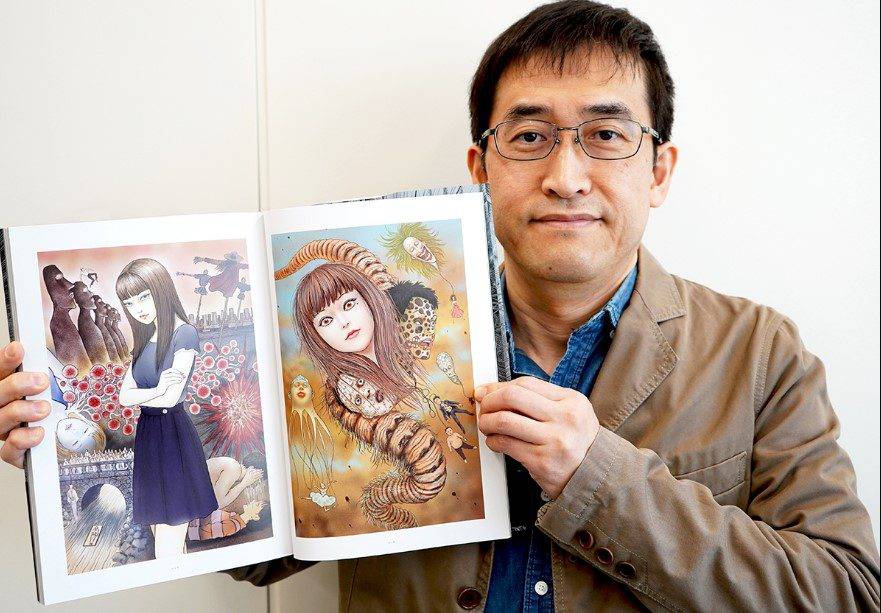 Manga artists are only known when one of their works becomes successful, which might lead to the development of a following for the manga, especially if new events are still unfolding. Junji Ito has worked on a number of manga projects, but just one of them has attracted a large following. His major work thus far has included manga like as Tomie and Uzumaki. His personal life has revolved primarily around his career, and it is encouraging to see that his efforts have finally been appreciated.
Uzumaki is a horror manga about Goshima, a high school student, and her companion, who live in the small and peaceful hamlet of Kurouzou. The location exists as a result of supernatural spiral-related phenomena. As the manga progresses, Kirie and Shuichi become aware of how the spiral curse affects those around them, resulting in the inhabitants' preoccupation with spirals.
Ken Wakui: Tokyo Revengers

When the anime Tokyo Revengers first aired, it was a huge hit. This encouraged more people to read the manga since they wanted to know what happened after the anime ended. For some fans, seeing how particular parts from the manga will be turned into an anime is intriguing. If you're wondering who wrote Tokyo Revengers, you should know that Ren Wakui developed the manga.
The manga Tokyo Revengers is still being updated with new chapters. If you're wondering if the Tokyo Revengers manga is complete, the anime and manga follow a teenage Takemichi Hanagaki as he navigates life with a peculiar power to travel across time, which he wants to utilize to save his sweetheart this time.
Kohei Horikoshi: My Hero Academia

The My Hero Academia anime has reached its peak seasons, in which the heroes and villains will face off in an all-out battle to see who will emerge victorious. My Hero Academia is based on the manga My Hero Academia, which was developed by Kohei Horikoshi. Horikoshi also worked on other manga projects such as Omagadoki Dobutsen before launching My Hero Academia, which became a huge success.
My Hero Academia is set in an universe where people are born with inequality, which led to the understanding that the main character, Midoriya Izuku, would be harassed by his peers who have exceptional abilities. And is one of the extremely uncommon cases in which people are born without special abilities known as quirks. He was confronted with numerous hardships and longed to be a great hero like All Might, the Heroes society's number one hero. As a result, Hirokoshi is regarded as one of the greatest manga authors.
Koyoharu Gotouge: Demon Slayer

Following the life of Tanjiro Kamado, whose family was murdered by a demon, Tanjiro would grow up to become a demon slayer in hunt of the same monster who had taken his family from him. Koyoharu Gotouge developed the Demon Slayer manga, which has sold well and made the series even more popular than it was before. Demon Slayer Manga has sold over 150 million copies as of 2021, making it one of the most popular manga series in history.
We saw Tanjiro's ideal and how, despite his sister being a demon, he desired to cleanse the world of demons as his character became stronger as a demon slayer. The series was also serialized in Shonen Weekly magazine, and despite the fact that the anime has only been broadcast for two seasons, it has developed a large following due to the dramatic action that we have witnessed. The Entertainment District arc came to a conclusion, leaving us looking forward to the upcoming Swordsmith arc, which promises even more action.
Masashi Kishimoto: Naruto

Naruto's creator, Masashi Kishimoto, is well-known. He created the Naruto manga series, which lasted from Naruto to Naruto Shippuden and is now Boruto: Naruto Next Generations. Kishomono worked on projects like as The Last: Naruto The Movie and even Boruto: The Movie in addition to Naruto manga. He's also authored a number of short stories, and he worked on the Samurai 8 manga in 2019, which he finished in 2020.
He then worked on Boruto Manga oversight before taking over as the main creator in November 2020. So, if you're a Naruto fan who still doesn't know how the manga was made, you now know. Because most people who are unfamiliar with the series wonder, "Who created Boruto?" and if the manga and anime are based on true events. Kishimoto has established himself as one of the greatest manga creators of all time.
Naoko Takeuchi: Sailor Moon

Most manga authors who have worked on multiple projects have a standout show for which they are most known. This was a watershed moment in their careers, when everything came to a head and they produced a smash hit. This has been demonstrated by a number of authors, and for Naoko Takeuchi, it was through the Sailor Moon manga. What makes Naoko Takeuchi unique is that she is married to Yoshiro Togashi, a fellow manga artist who created Hunter X Hunter.
Usagi Tsukino, who can transform into Sailor Moon, seeks for a magical artifact known as the fabled Silver Crystal in the Sailor Moon anime and manga. As a result, she travels with a group of her friends known as the Sailor Soldiers or Sailor Guardians, battling criminals in order to prevent the theft of the Silver Crystal, which would destroy the Solar System. Her reputation as one of the best Manga creators grew as a result of this show.
Reki Kawahara: Sword Art Online

Sword Art Online established the norm of its anime genre as one of the finest VRMMORPG-based anime, running for numerous seasons and setting the standard for its specialty. We got to see a fantastic anime adaptation of the manga till the very end, courtesy to Reki Kawahara, the creator of Sword Art Online.
Other popular manga and anime series produced by Reki Kawahara include Accel World. Because they are both created by the same person, many newcomers question if Accel World and SAO are related. So far, the only link between them is that they were both created by Reki Kawahara, which would explain why someone who appreciates Accel World would also enjoy Accel World.
Riichiro Inagaki: Dr. Stone

Even though the anime only has two seasons, Dr. Stone's manga has recently ended. As a result, we have yet to see anything from the anime side of the property. Riichiro Inagaki is the creator of the Dr. Stone manga, so if you were wondering who invented Dr. Stone, this is the answer.
The comic follows Senku's life during the 3700-year petrification of the entire globe. So, utilizing their scientific expertise, Senku and his companions attempt to rebuild human society to its former glory days. Riichiro Inagaki has contributed to other manga series such as Nandodemo Roku Gatsu Ju San Hi and wrote for the magazines Frozen Freeze and Love Love Santa, all of which were released in November 2001.
Sango Harukawa: Bungou Stray Dogs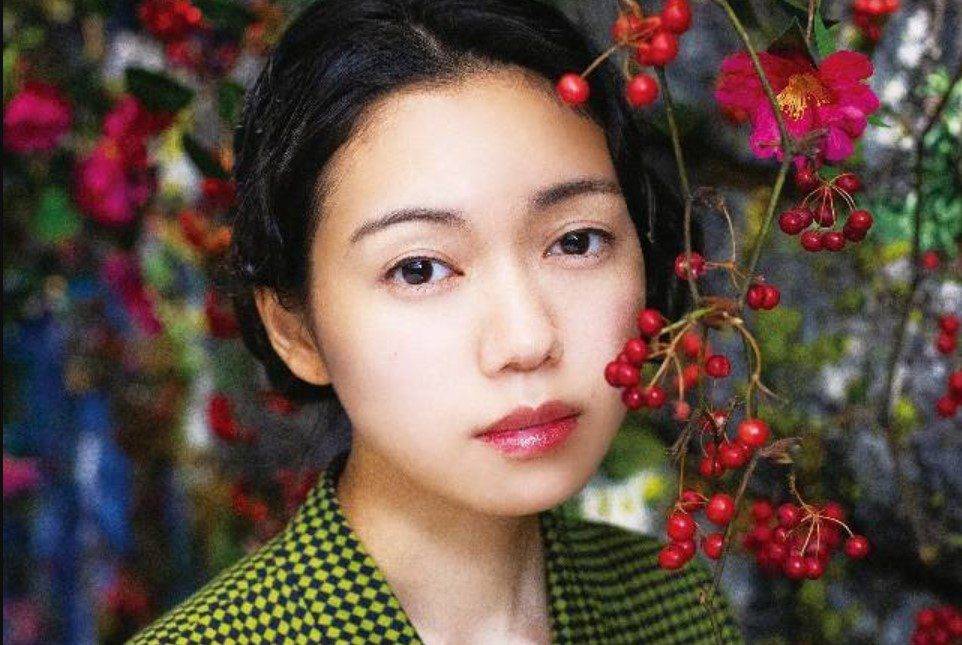 The anime Bungou Stray Dogs was largely detective-themed, but it also included a lot of action. Despite the fact that nothing is known about Bungo Stray Dogs' creator, Sango Harukawa, the anime was a blockbuster, and the manga went even further. Unfortunately, there has been no news on any Bungo Stray Dogs anime as of yet, although there are many who remain hopeful.
So, sooner or later, we might see something. But, whatever the case may be, it will be a good thing since we will be able to witness more of the anime adaptation of the manga chapters that most fans are anticipating, particularly when it comes to battle sequences. Sango Harukawa's works have also been highlighted by the anime, and now more people will be aware of his amazing work as a famous manga author in the animation industry.
Tite Kubo: Bleach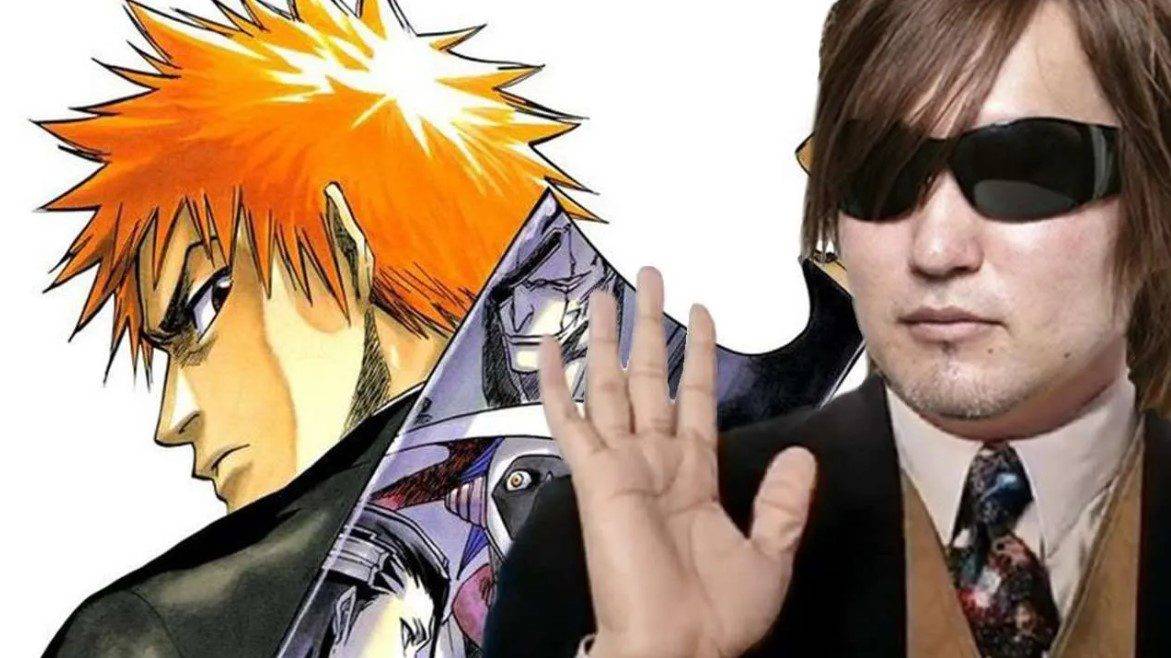 Bleach is a well-known anime and manga series whose fans are still waiting for the conclusion of its final arc to be shown on television. It's great that the project has been announced, and we'll soon be able to see the anime adaptation of the manga's final chapters. Tite Kubo created various mangas, including Saint Seya, when he was still quite young. But bleach is the best of his concoctions so yet.
Almost everyone is familiar with Ichigo's narrative, which began with him being an ordinary man with the ability to see spirits. But as the story progressed, we saw that there was more to it as we entered the real world of Hollows and Shinigami, which Ichigo and his comrades eventually conquered.
Yoshihiro Togashi: Hunter X Hunter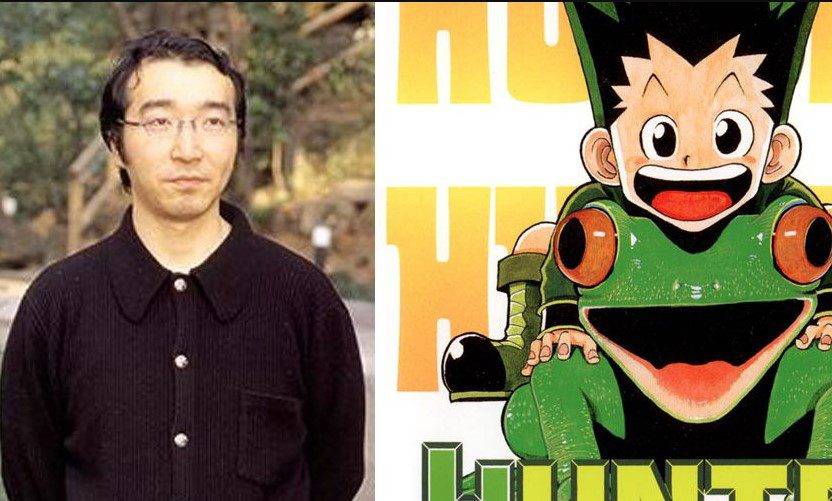 Even though it went on hiatus, Hunter X Hunter has been regarded as one of the best manga and anime of the decade. So, if you're wondering if Hunter X Hunter is still on the air, you should know that the anime concluded in September 2014 after only 148 episodes. Yoshihiro Togashi wrote the comic to show us the life of young Gon, who went on a hunt for his father.
Yoshihiro Togashi has worked on other manga projects, including Yuyu Hakusho, a work of art in its own right. Yoshihiro depicted the life of Gon, who felt his parents died when he was still a child, in Hunter X Hunter. He started on a search for his parents after discovering the truth. But first, he had to train as a hunter and refine his talents in order to survive in the harsh outside world.
Yuki Tabata: Black Clover

When it came to the final episodes of Black Clover, it had amassed a large following. Despite the fact that things were left in the middle of a massive conflict, many fans couldn't wait for the indeterminate pause to end and went directly to the manga to see how things progressed. Yuki Tabata is the brains behind it all. If you're curious about what anime Yuki Tabata created, the Black Clover anime is based on his Black Clover manga.
Before working on Black Clover, he worked on other manga such as Hungry Joker. Within a year of its release, Black Clover has risen through the popularity ranks to become the 24th best-selling franchise in Japan. Asta, a young orphan who could not wield magic, is the protagonist of the anime and manga. So we've seen him try to become the wizard king despite having no interest in magic.
Yusuke Murata: One Punch Man

Yusuke Murata, for example, has worked on a number of anime and manga projects that have turned out to be masterpieces. So we'll soon see what anime Yusuke Murata created. He is a member of the "One" group, which has collaborated on various manga such as Mob Psycho 100 and One Punch Man. Eyeshield 21, an American-style football manga that was eventually converted into an anime, is one of his most notable works.
One Punch Man is his best work to date, and while he did not work on the project alone, he was the principal author and the manga has been popular since its release in 2012. When that manga was first adapted into an anime, it appeared to be a straightforward show in which the protagonist would defeat all of his foes with a single punch. But as the seasons progressed, it became clear that it was more than that. And, as we all know, One Punch Man is one of the most popular anime and manga series due to its epic tale.