25 Neo-Western Movies Of the 21st Century Everyone Loved Alike
What exactly is a neo-western? The term "neo" is usually merely a fancy way of describing "new" or "modern." As a result, neo-western refers to a cinema subgenre that features new takes on classic western themes.
This subgenre frequently contains anti-hero protagonists, huge vistas, and rough scenery, and occasionally incorporates a heavy dose of bloodshed and gunfighting. Many characters in neo-westerns feel displaced by their current circumstances, with their way of life being outdated for the modern era. Neo-westerns continue the fundamental themes of separating right from wrong in a lawless society, the gritty pursuit of justice or retribution, and the melancholy remorse that can accompany a career of perilous actions, much like the original genre that inspired this new branch of film.
We've produced a detailed list of the best neo-western films from this century as aficionados of this unique subgenre. Each film on our list was released after the year 2000 and depicts the important subjects that we love. This collection is basically neo — or modern — western, with a combination of drama, romance, and even some humor. So buckle up and join us on a journey through the best neo-westerns of the twenty-first century.
Ain't Them Bodies Saints

Ain't Them Bodies Saints is one of my personal faves on this list, and it's more of a Bonnie and Clyde-style love story than a dusty old western tale. This plot combines modern crime drama with classic western romance, starring Rooney Mara and Casey Affleck as star-crossed criminals.
After a small-town crime spree, authorities finally apprehended Bob Muldoon (Casey Affleck) and Ruth Guthrie (Rooney Mara), with Bob's imprisonment and a trip to prison separating the two lovers. Ruth gave birth to their daughter while Bob was away, and the mother and daughter have lived happily together in Texas for several years. When Bob breaks out of prison to visit his family, he travels through Missouri, dodging bounty hunters along the way, and Ruth's new existence is swiftly turned upside down. With a local cop growing fonder of the young mother and daughter with each passing day, all parties involved must quickly decide where their allegiance lie.
Brokeback Mountain

Brokeback Mountain is one of the best neo-westerns ever created, while not being as violent as most of the other films on our list. This film is a fresh take on the western genre, with themes that examine the nature of forbidden love and what it means to be a cowboy in 1960s America.
Ennis del Mar and Jack Twist, played by Heath Ledger and Jake Gyllenhaal, are two ranch employees employed for a summer of sheep herding on Brokeback Mountain's remote mountainside. When a long night of drinking leads to an unexpected romance, the two cowboys must figure out how to deal with their feelings when they're not on the mountain. Knowing that their relationship can't survive in the cultural microcosm in which they now reside, they split up, married, and had children. However, as time passes and their lives split, the tie between the two men becomes more difficult for them — and their families — to deny.
Bury My Heart at Wounded Knee

Bury My Heart at Wounded Knee is a sad depiction of genuine historical events taken from Dee Brown's 1970 novel of the same name. The plot chronicles the Dawes Commission's execution in the late 1880s and early 1900s, as well as the impact of government activities on Native Americans.
All that stands in the way of government authorities who want to steal Sioux territory, strip the people of their identity, and relocate them to reservations is Chief Sitting Bull (August Schellenberg). Senator Henry Dawes (Aidan Quinn) would argue, however, that these new policies benefit both settlers and Native Americans, and are in the best interests of the Sioux people. Meanwhile, Charles (Adam Beach), a college-educated half-Sioux doctor, is caught in the center of it all, as people around him seek to use him as proof of assimilation's success. Despite being from New England, Charles' wife, Elaine (Anna Paquin), is familiar with the struggle endured on reservations and seeks to improve things for the Dakota Sioux. When the years of building tension eventually come to a climax, the result will be remembered as one of America's most catastrophic occurrences.
Crazy Heart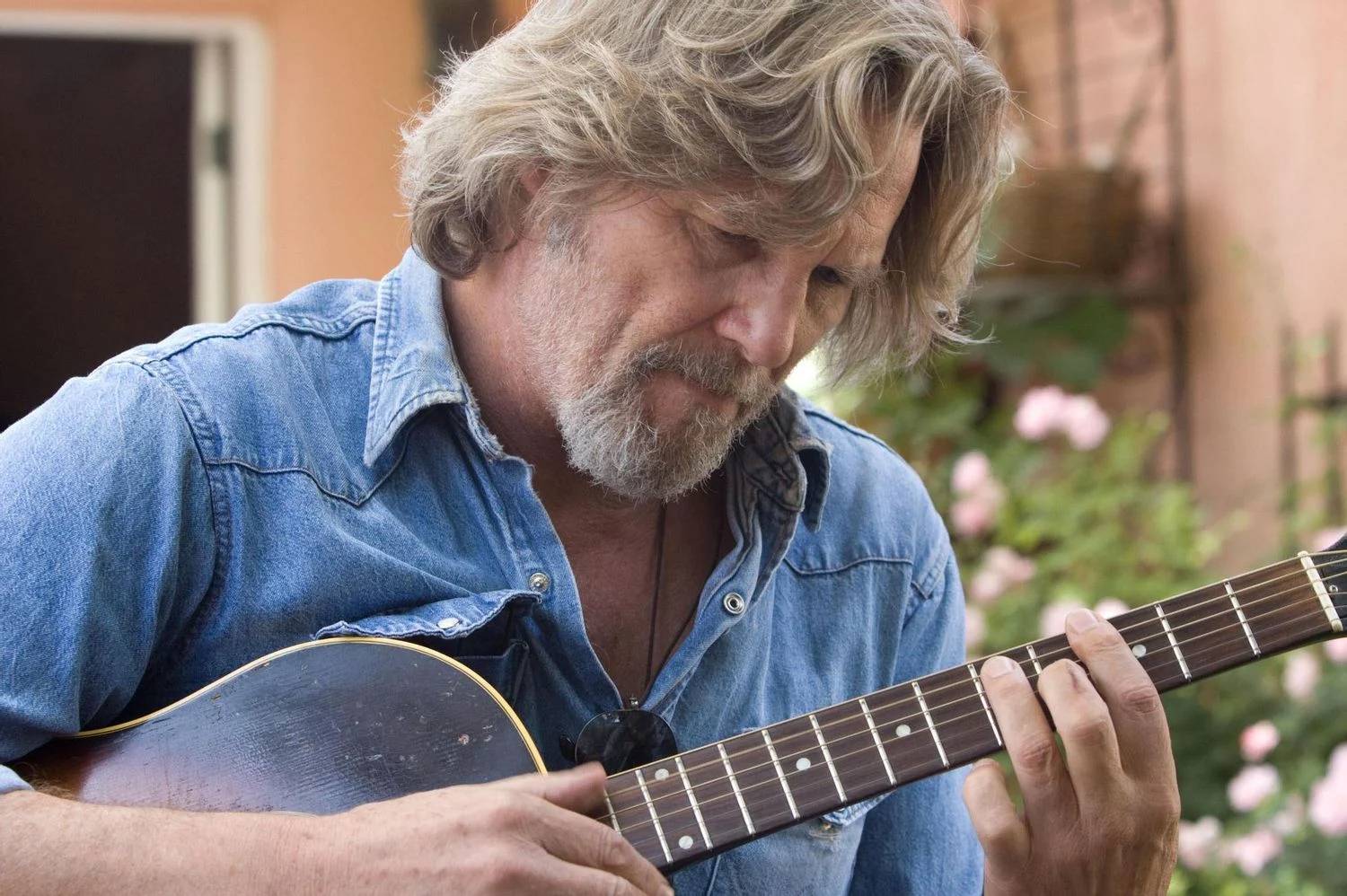 Crazy Heart is a western-style love story starring Jeff Bridges as Otis "Bad" Blake, an old country-western musician. It is based on Thomas Cobb's 1987 novel of the same name. A romance blossoms between Jean (Maggie Gyllenhaal) and a much younger music writer following an interview. Blake quickly develops feelings for both Jean and her young son. Blake, on the other hand, has a tendency to self-sabotage after years on the road pursuing musical gigs and bottles of whiskey. Otis Blake, the neo-western anti-hero who makes this picture one of the best, may have one more chance at redemption.
The critically praised romance received three Academy Award nominations, including one for Jeff Bridges' performance. The film was also nominated for an Academy Award for Best Original Song. Crazy Heart is one of the greats of this century for a neo-western with a little less violence and a bit more love.
Django Unchained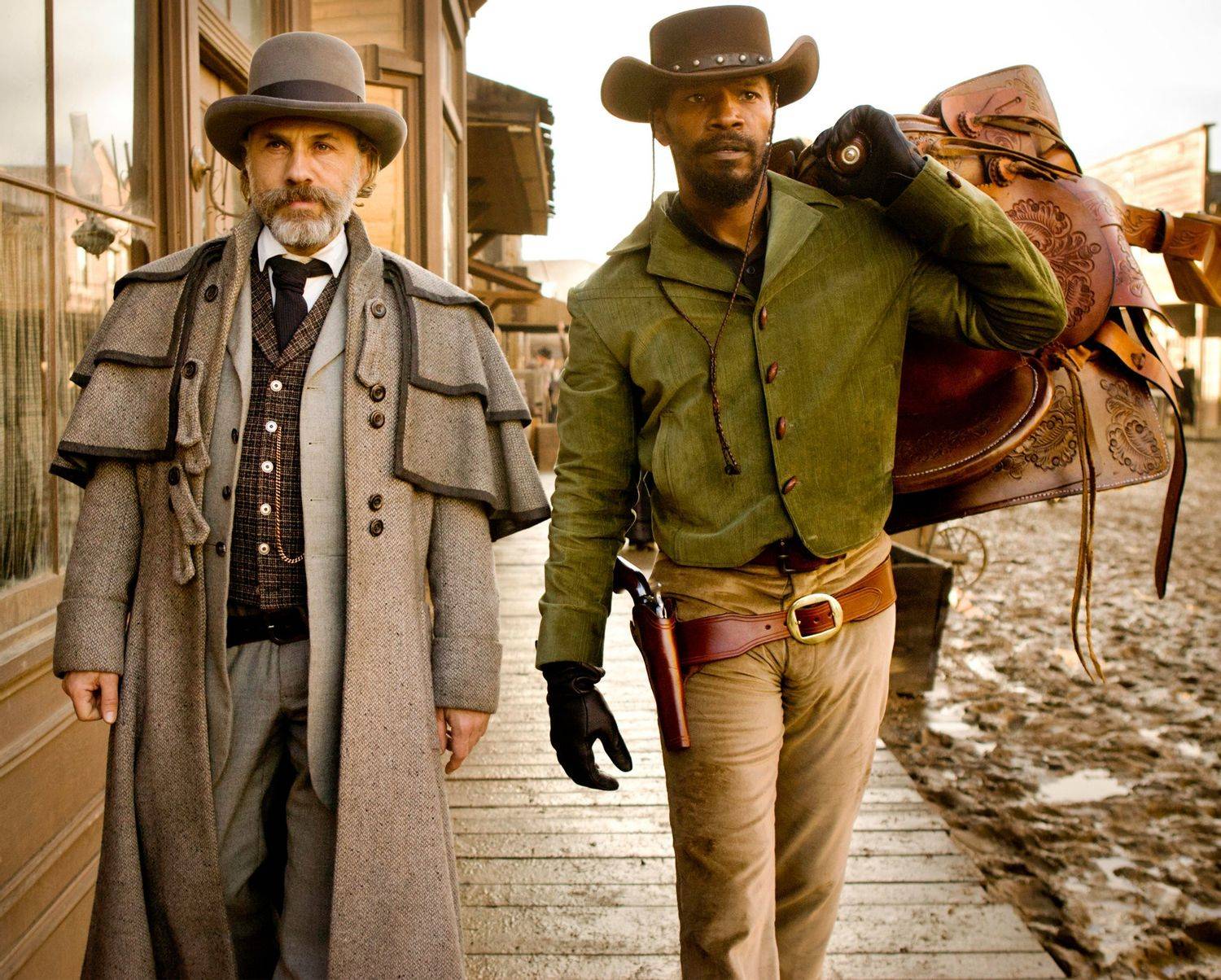 Django Unchained, another Quentin Tarantino film that made our list, combines revisionist stories with spaghetti western inspiration. Dr. King Schultz, a former dentist turned bounty hunter, is brilliantly played by Christoph Waltz. Schultz enlists the help of Django, a slave who has significant information regarding a bounty that Schultz is interested in. Django, played by Jamie Foxx, is a badass who has his own good cause for accompanying the dentist. Django is on a mission to save his wife Broomhilda (Kerry Washington), a slave held at the psychotic Calvin J. Candie's Candyland plantation (Leonardo DiCaprio). And, wouldn't you know it, Schultz and Django's business will deliver them right to Candyland's doorstep. In a word, what occurs next is bloody.
Django Unchained offers everything a great neo-western should have: quirky characters with their own peculiar set of values, breathtaking scenery from the American Old West and Antebellum South, and more shooting shootouts than you can throw a stick at. Take this as a forewarning: this film is filled with racial slurs and graphic violence. It might make you uncomfortable.
El Camino: A Breaking Bad Movie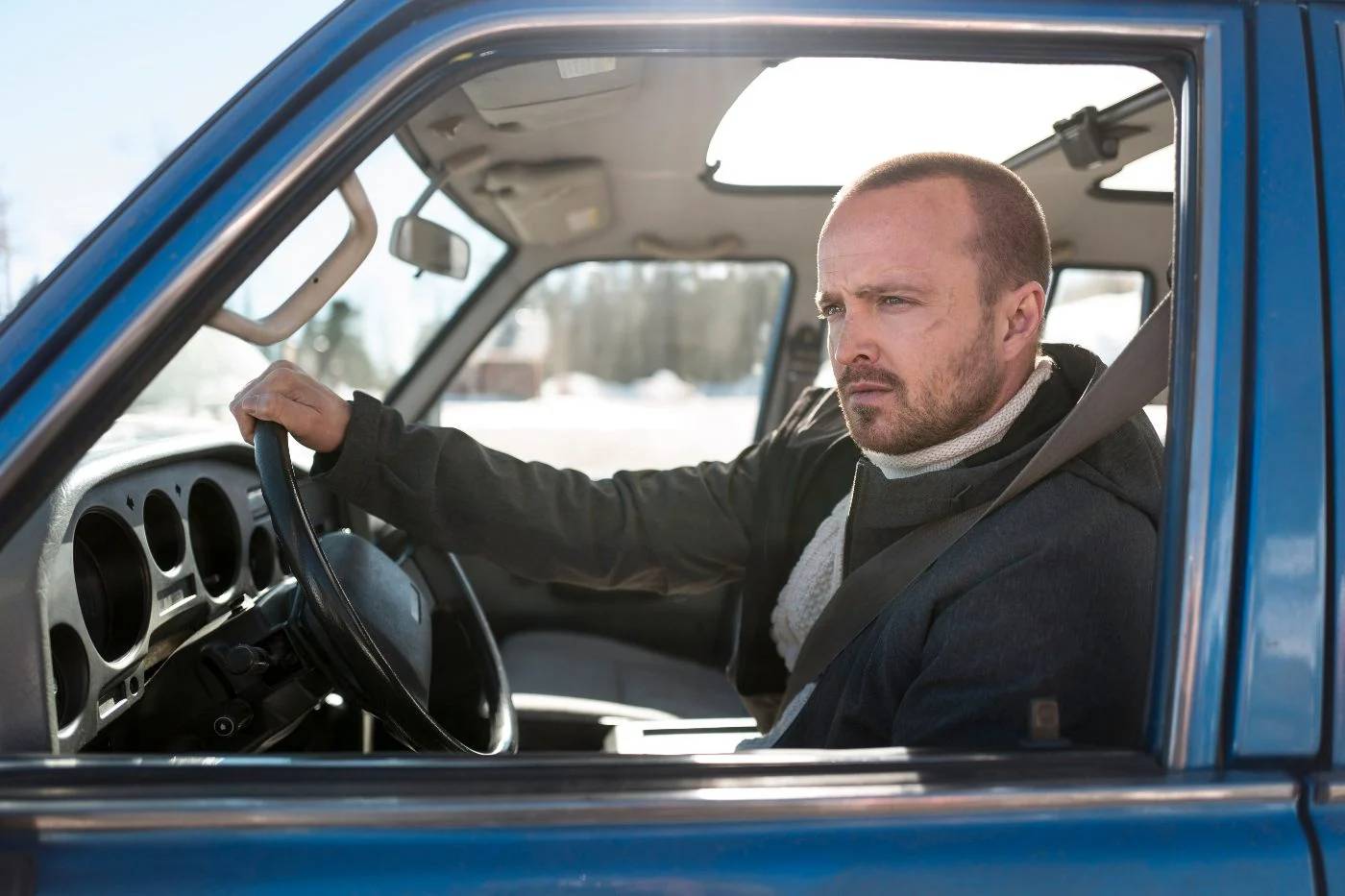 El Camino is a type of epilogue to the long-running television series Breaking Bad, and it brings back many of the show's main characters.
The film follows Jesse Pinkman (Aaron Paul) in the days following the conclusion of a lucrative — and dangerous — meth-cooking career with Walter White, a notorious drug lord (Bryan Cranston). This adventure begins in New Mexico and incorporates familiar faces and memories from Jesse's history, as well as new challenges to overcome while on his own, and yes, one El Camino car. El Camino is a story full of violence, remorse, and perhaps even forgiveness, in keeping with the gritty essence of the neo-western style.
Gran Torino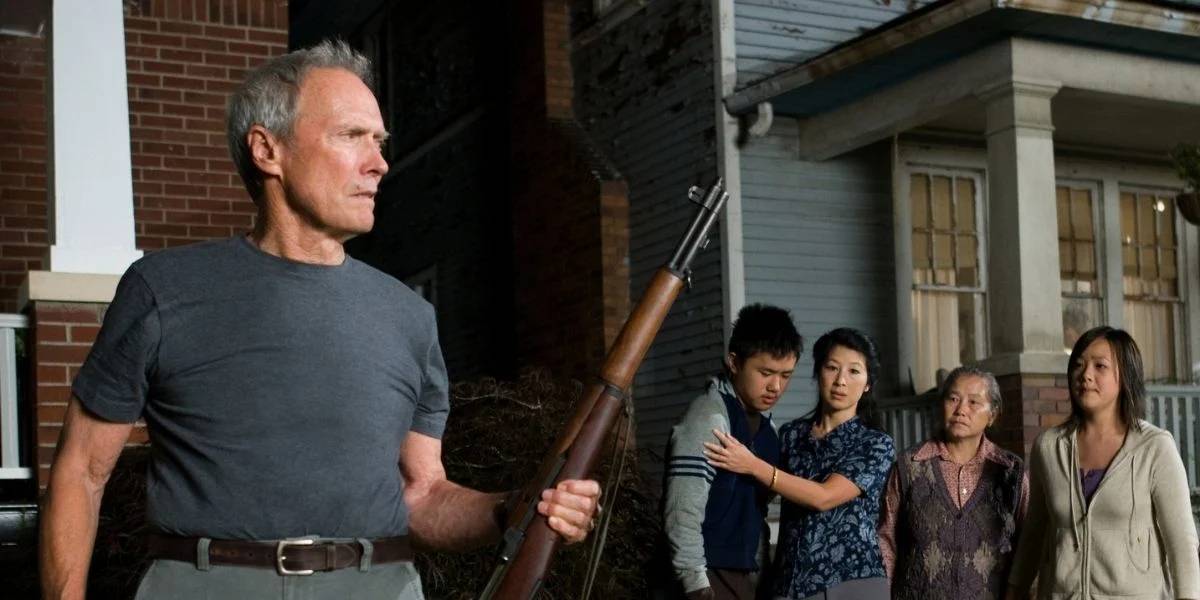 Clint Eastwood, a veteran of great westerns, directs, produces, and stars in this gritty and heartfelt narrative about an aging man's devotion to a youthful buddy.
Walt Kowalski (Clint Eastwood) is a widower and a grumpy veteran. Walt lives in a Michigan industrial region and has a vintage Ford Torino that he received as a company present for his years of service at the car industry. Walt's Torino is his single pride and joy because he is estranged from his own children. When young Thao Vang Lor (Bee Vang) and his family move in next door to Walt, and Thao is recruited into the local gang by taking Walt's car as initiation, the Torino becomes a significant topic of talk between the two neighbors. Clint Eastwood excels as the anti-hero of the neo-western genre, a man seeking to find reason in an irrational modern world, who delivers ultimate justice in an unexpected way.
Hell or High Water

Hell or High Water, the second installment of Sheridan's Frontier Trilogy, has likewise received critical acclaim over the years and is well-known within the neo-western genre for its strikingly classic themes. Toby and Tanner Howard, played by Chris Pine and Ben Foster, are forced to an extreme plot – bank robbery — to save their family's West Texas ranch.
The Texas Rangers tasked with investigating the robberies, Marcus Hamilton (Jeff Bridges) and Alberto Parker (Gil Birmingham), begin their pursuit of the two brothers. The brothers appear to stay one step ahead of the law thanks to money laundering excursions to Oklahoma casinos and other inventive methods of concealment. But how long will the Howard brothers be able to avoid the Rangers if one of them becomes reckless?
Kill Bill: Volume 2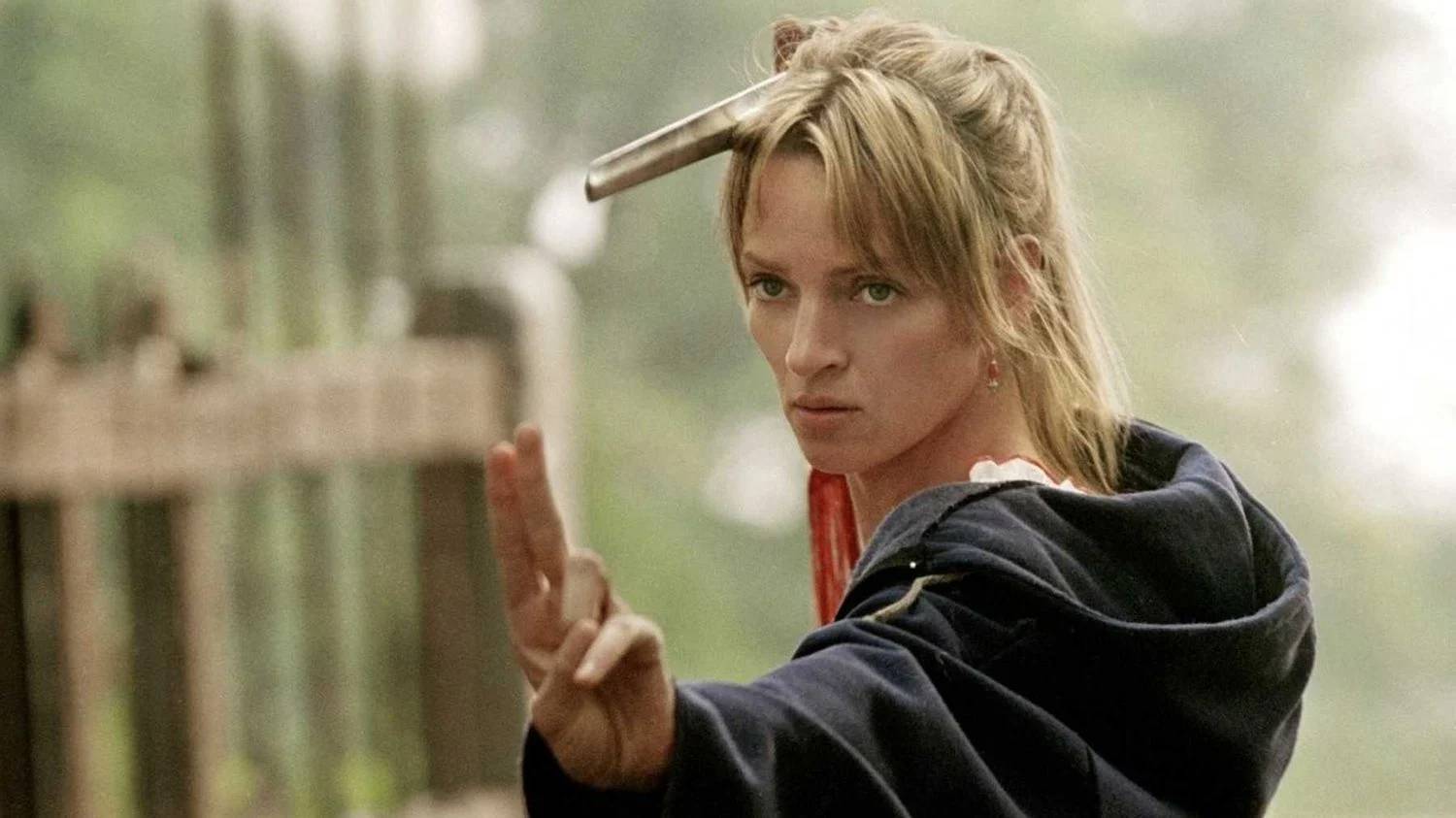 Kill Bill: Volume 2 is the sequel to Quentin Tarantino's Kill Bill: Volume 1 and is the last film on our list (obviously). Another choice that may come as a surprise, but rest assured that this action film has a decidedly classic western feel to it.
The Bride, played by Uma Thurman, is a martial artist and former member of The Deadly Viper Assassination Squad who falls into a coma after an attack on her wedding rehearsal. The Bride swears she'll get her retribution moments before going under and just after being shot. And now, four years later, she's alive, well, and on the lookout for anyone who deserves her vengeance. Kill Bill: Volume 2 is one of the best neo-westerns of our time, with a soundtrack reminiscent of classic spaghetti westerns and a traditional premise of seeking justice in a lawless world.
Logan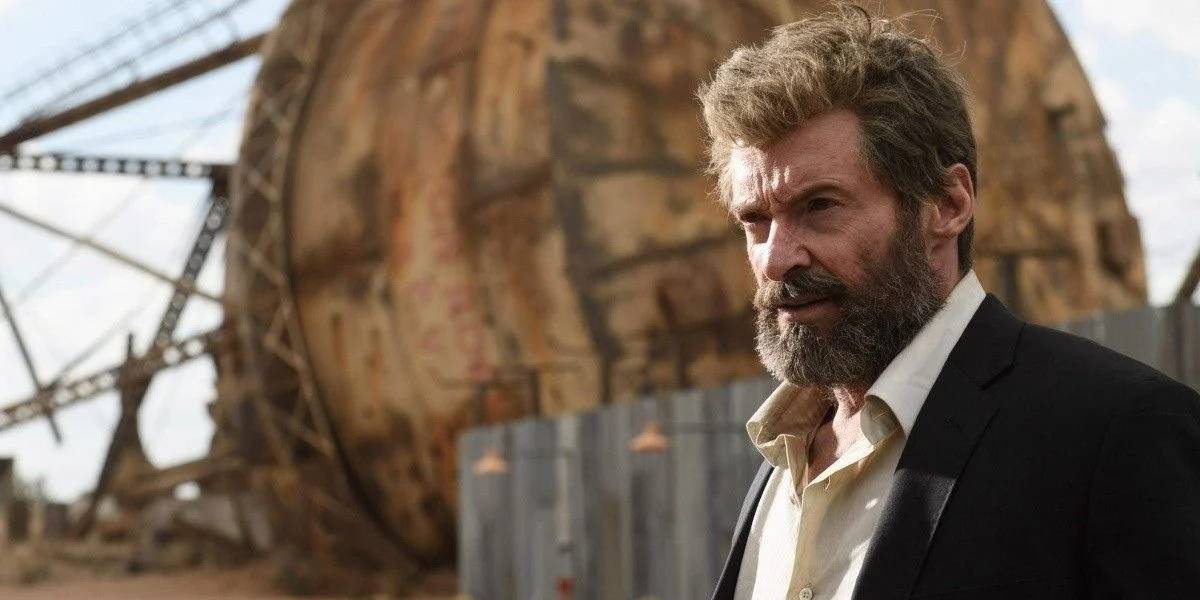 You wouldn't expect a superhero film to be included among the best neo-westerns of the twentieth century, but the final edition of the X-Wolverine Men's trilogy earns a spot on our list. Logan is a stand-alone film set in an alternate universe from the X-Men comics, in which the mutant Wolverine is much older and Professor Xavier is gravely ill.
Logan (Hugh Jackman) now lives in El Paso, Texas, and looks after Professor X (Patrick Stewart), who suffers from acute dementia and lethal telepathic outbursts. Logan is tired and sore from a lifetime of fighting alongside the X-Men. He is aging and weakening. Logan finds himself in a position that will not only change his life forever, but will also make him doubt what he knows about his past after consenting to a mission to transfer a little mutant girl to a secret site known only as Eden. Logan is a true neo-western classic, with an epic journey set in the rough American West and packed with just as much drama as action.
Mad Max: Fury Road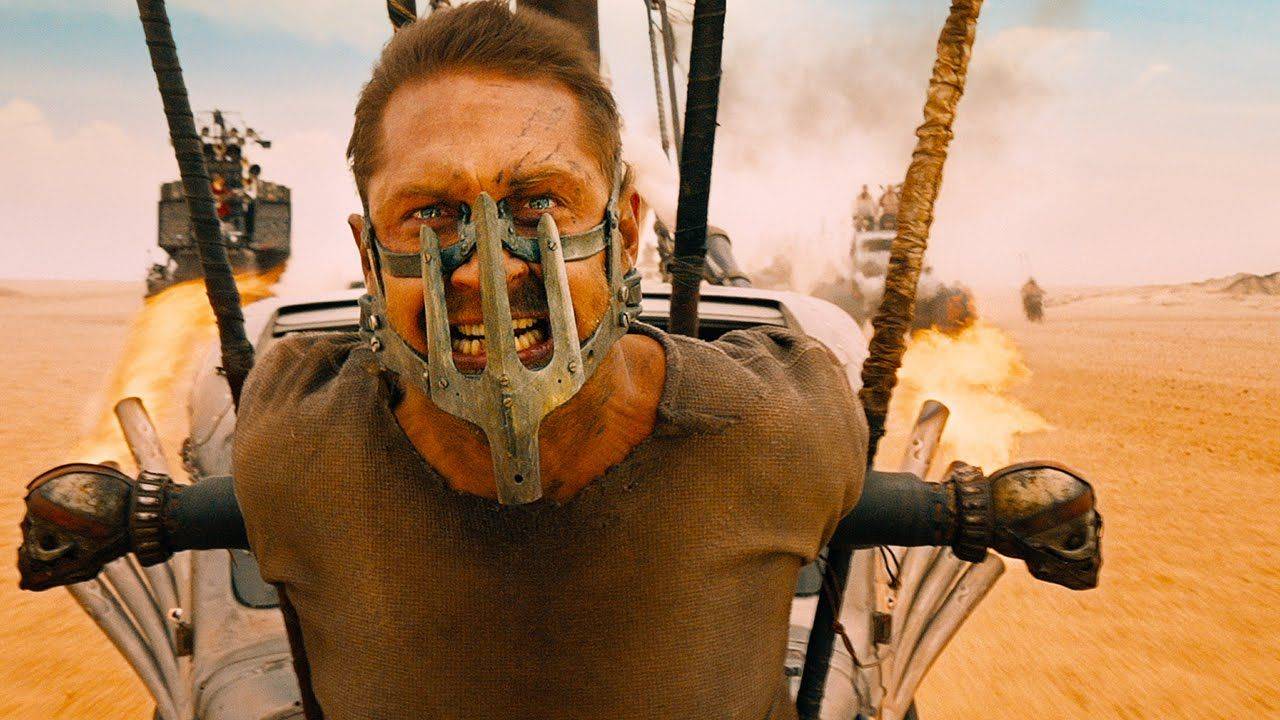 It's filthy, dangerous, and in the desert. But those aren't the only reasons Mad Max: Fury Road made our list of neo-westerns; it's also one of the best neo-westerns of the twenty-first century. Theron's portrayal of the feisty Furiosa is what makes this post-apocalyptic film one of my personal favorites.
Fury Road is a new spin on classic western themes, with a violent pursuit of justice led by groups of fierce women who drive most of the action – all of which takes place in a wide and brutal environment. In fact, filmmaker George Miller compares it to historical western films, dubbing it a "western on wheels." Although we could argue that all of the Mad Max flicks are westerns, this one makes the cut for being made in the twenty-first century.
No Country for Old Men

No Country for Old Men is a gritty and grim neo-western developed by Joel and Ethan Coen, based on the popular Cormac McCarthy novel published not long before the film. No Country, set in West Texas in the 1980s, examines the role of law and order in an ever-changing and lawless modern land.
Llewelyn Moss (Josh Brolin), a blue-collar craftsman, arrives home with a briefcase full of $2 million in cash after stumbling across a botched drug deal. Llewelyn has no idea that one of cinema's greatest villains is on his tail, determined to recover the bag by any means necessary. Anton Chigurh (Javier Bardem) is a hitman with a peculiar set of morals who depends on the decision of a coin flip to determine the destiny of each of his victims. What will Llewelyn's fate be determined by Chigurh's coin toss?
No Country for Old Men also stars Tommy Lee Jones as a lawman struggling to uphold tradition in the modern world, Woody Harrelson as a bounty hunter exhausted by his professional pursuit of criminals and outlaws, and Kelly Macdonald as a wife dealing with the decisions made by the men around her.
Once Upon a Time in Hollywood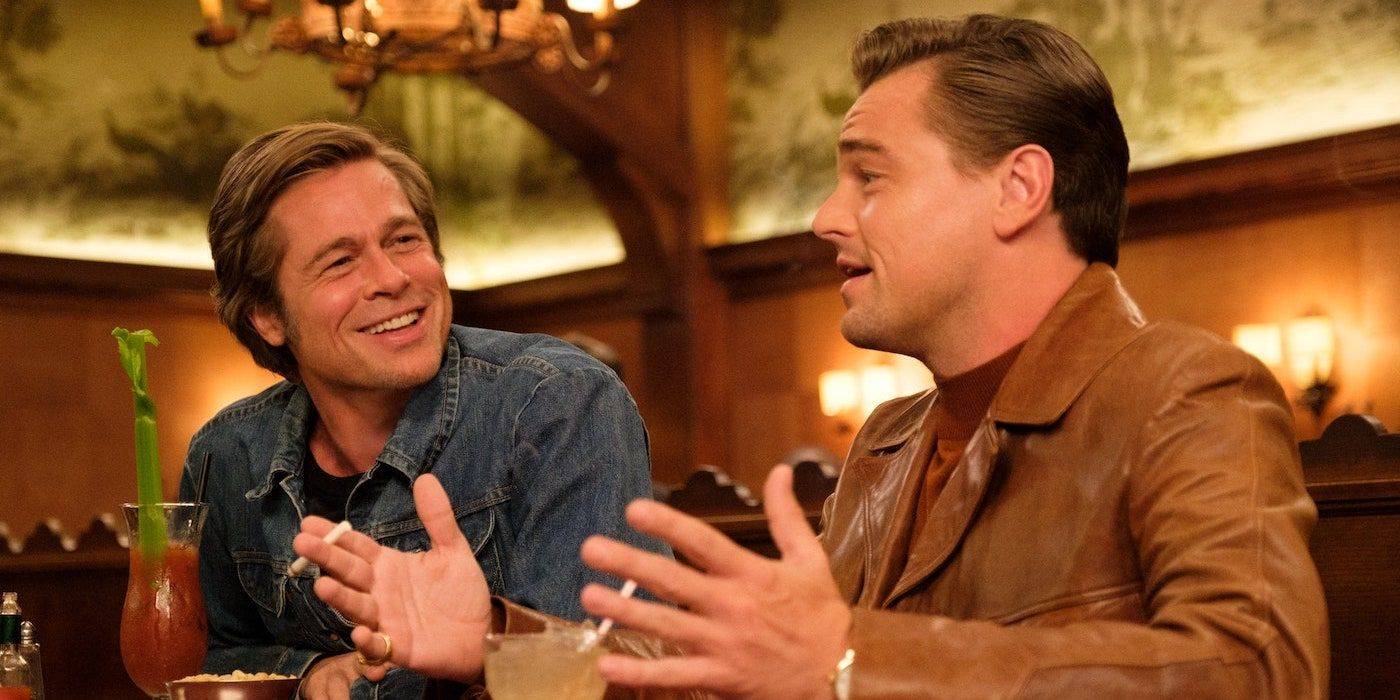 Once Upon a Time in Hollywood is the first of a few Quentin Tarantino films on our list, and it takes fans behind the scenes of classic western filmmaking while also exploring a revisionist tale rich in pop culture.
Rick Dalton, played by Leonardo DiCaprio, is a washed-up actor and former star of a classic Hollywood western series. Cliff Booth, Rick's long-time friend and stuntman, is played by Brad Pitt, who is often Dalton's metaphorical shoulder to weep on. Meanwhile, Dalton's new neighbors, Sharon Tate and her husband, director Roman Polanksi, are reaping the benefits of their own film success. But, don't we all know how that narrative ends? If Rick Dalton has anything to do with it, that is. Rick Dalton may once again be a hero in our current world of craziness. After all, this is a revisionist film (and anyone who has watched Tarantino's Inglorious Basterds knows what that implies). This neo-western classic, starring Margot Robbie as Sharon Tate, is one you won't want to miss.
Once Upon a Time in Mexico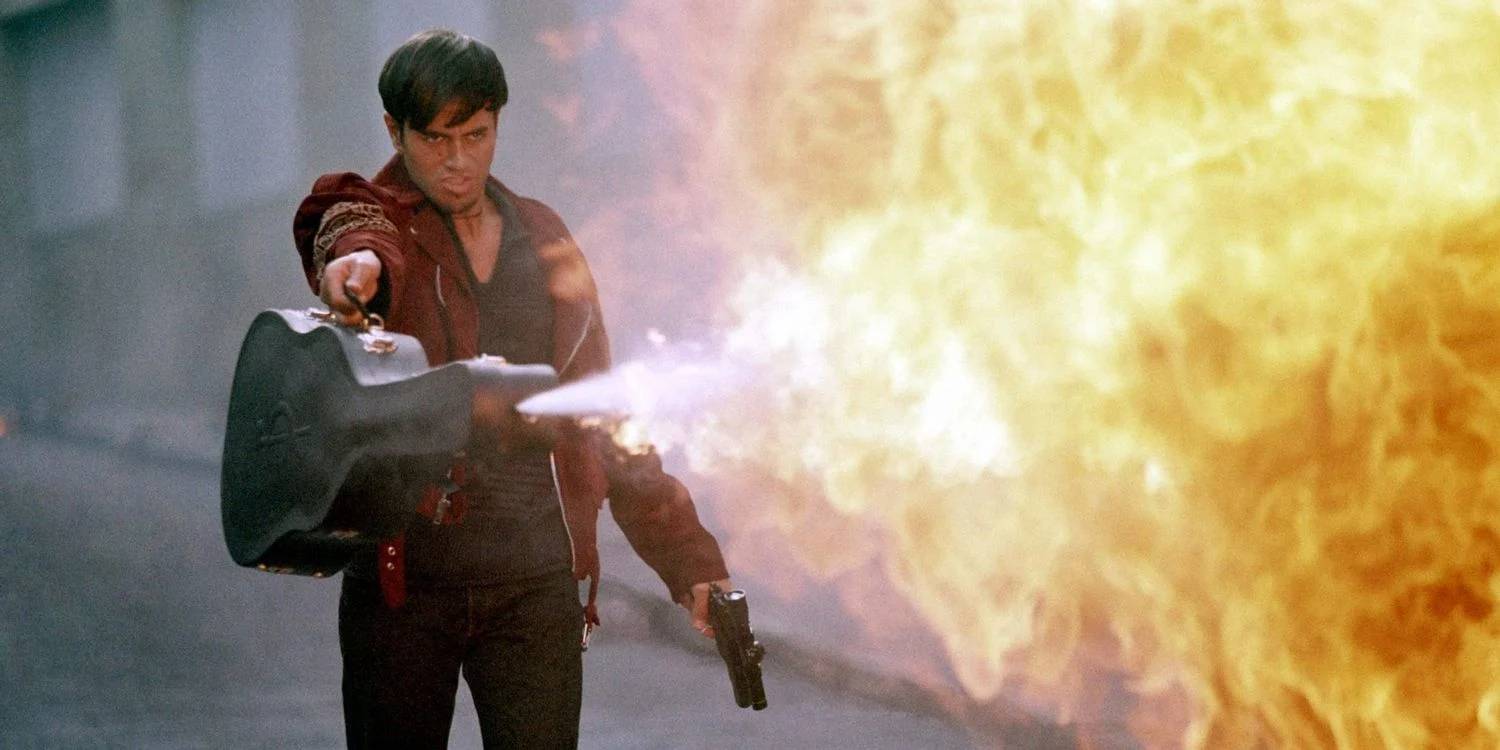 Once Upon a Time in Mexico is the concluding installment of Robert Rodriguez's Mexico Trilogy, which also includes El Mariachi and Desperado. It is the only film from the trilogy on our list. Antonio Banderas returns as El Mariachi, a role that some claimed was underdeveloped given that he is the main character. However, Rodriguez maintains that the interfering is on purpose, referring to the picture as "The Good, The Bad, and The Ugly" of the trilogy.
The iconic bandit El Mariachi was once recruited by the CIA – in Mexico, of course. The mission is led by special agent Sheldon Sands (Johnny Depp), who is tasked with assassinating a compromised general in the Mexican Army. This is the same officer who is suspected of killing El Mariachi's wife many years ago and has now been paid by drug lords to assassinate the president. Of course, El Mariachi is up to the task, but things — and people — aren't always what they seem.
Out of the Furnace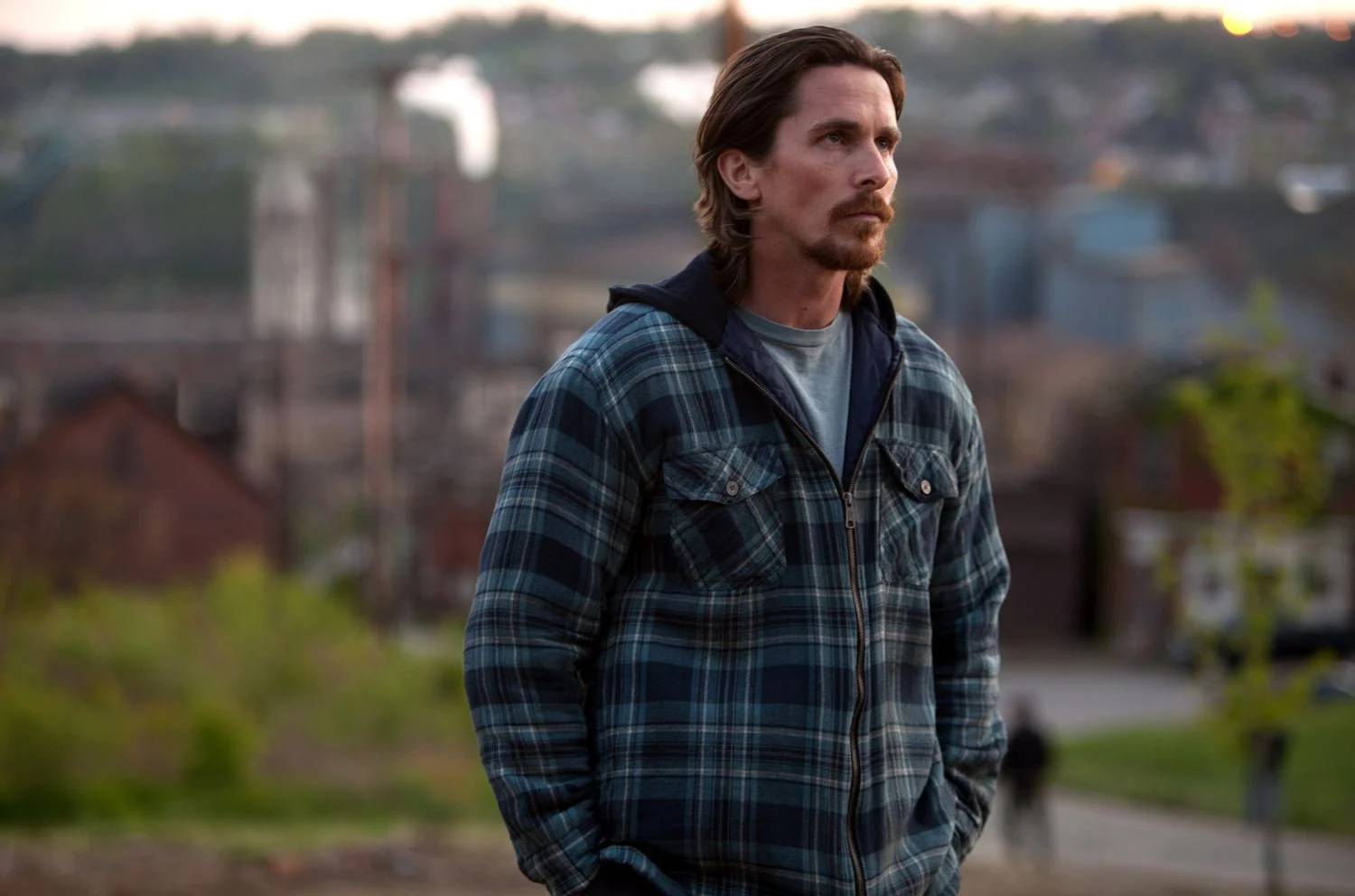 If we were to narrow down the neo-western subgenre any further, we could look for films with characters whose "old west" attitude of justice is out of date for their late twentieth- and early twenty-first-century surroundings. Rodney and Russell Blaze, brothers, are two such personalities.
Rodney Blaze (Casey Affleck), an Iraq soldier, returns home and struggles to adjust to civilian life, so he turns to bare-knuckle boxing for a living. He quickly finds himself in debt and looks for a higher-paying battle. When Rodney goes missing after the fight, his brother Russell (Christian Bale) is worried about what he'll find out. Russell is no stranger to the burden of remorse, having had his own turbulent history. With a strong cast that includes Woody Harrelson, Forest Whitaker, and Willem Dafoe, this gloomy modern western is one for our list.
Sicario

Sicario is the first of Taylor Sheridan's three films that make up The Modern American Frontier Trilogy, which we've included in our list. The picture, which stars Emily Blunt, Josh Brolin, Benicio del Toro, and others and was directed by Denis Villeneuve and written by Sheridan, has received a lot of positive press since its debut.
Sicario, which translates to "hitman" in Spanish, chronicles the CIA's hazardous pursuit of one of Mexico's most prominent drug lords. Sicario highlights parts of the drug trade along the US/Mexico border, particularly during the height of violence in Juárez, starting in Arizona and winding its way into Mexico. Emily Blunt's portrayal as special agent Kate Macer has been praised, and Del Toro and Brolin's performances have also received attention.
The Assassination of Jesse James by the Coward Robert Ford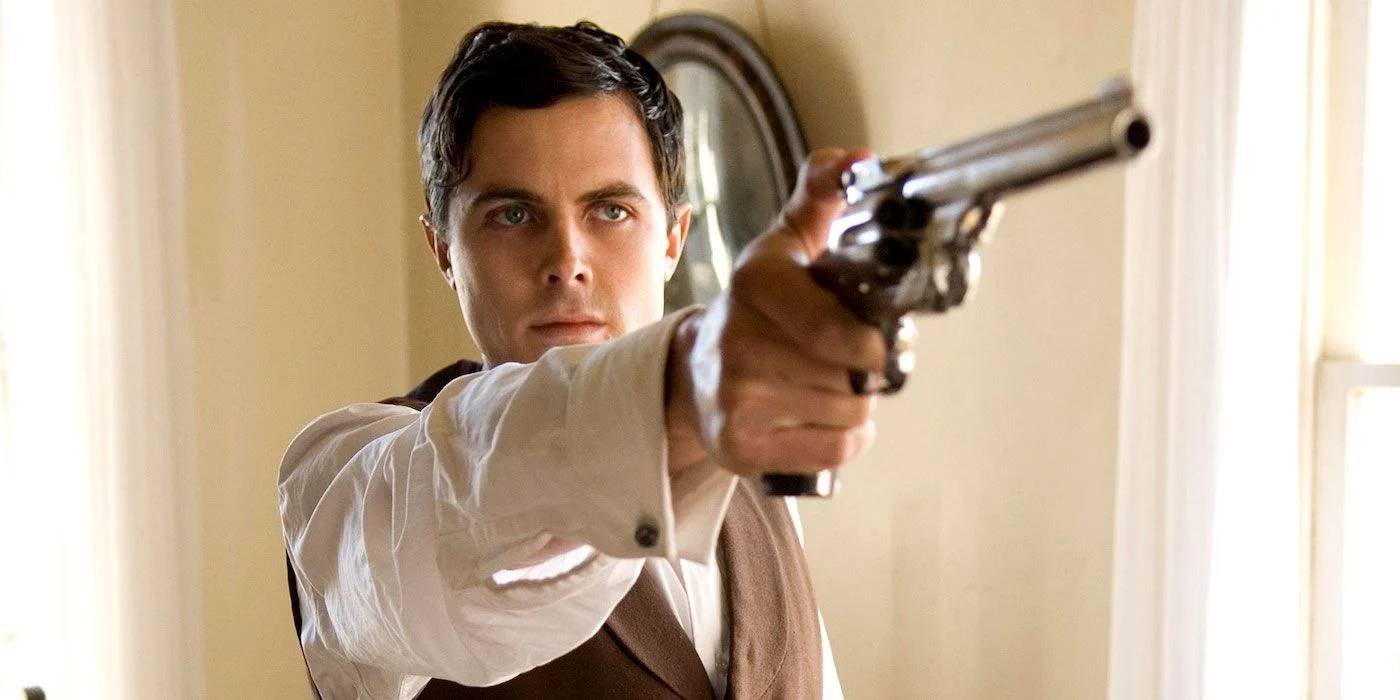 Robert Ford is a coward who was fascinated by the Missouri criminal Jesse James before becoming disillusioned. You can probably guess what happens next based on the title of this neo-western. The Assassination of Jesse James is based on Ron Hansen's 1983 novel and investigates the relationship between the iconic bandit and his yellow-bellied counterpart.
It's the late 1800s in Kansas City, Missouri, and young Robert "Bob" Ford is enthralled by the intriguing Jesse James, a local bandit and train robber. Bob is eventually welcomed by the gang of thieves he idolizes after numerous efforts to join by tagging along with his bigger brother. Bob Ford will finally get to experience the fiercely thrilling life of an outlaw that he had always imagined. But what does Bob receive out of all this adoration for Jesse? From the mysterious criminal, nothing but derision.
This neo-western, starring Brad Pitt as Jesse James and Casey Affleck as Robert Ford, is another personal favorite of mine on this list. The gritty, gloomy photography brilliantly conveys the spirit of the day as well as the brutal aspect of escalating fame. The Assassination of Jesse James is a neo cult classic for a reason, despite not being a box office hit in 2007.
The Ballad of Buster Scruggs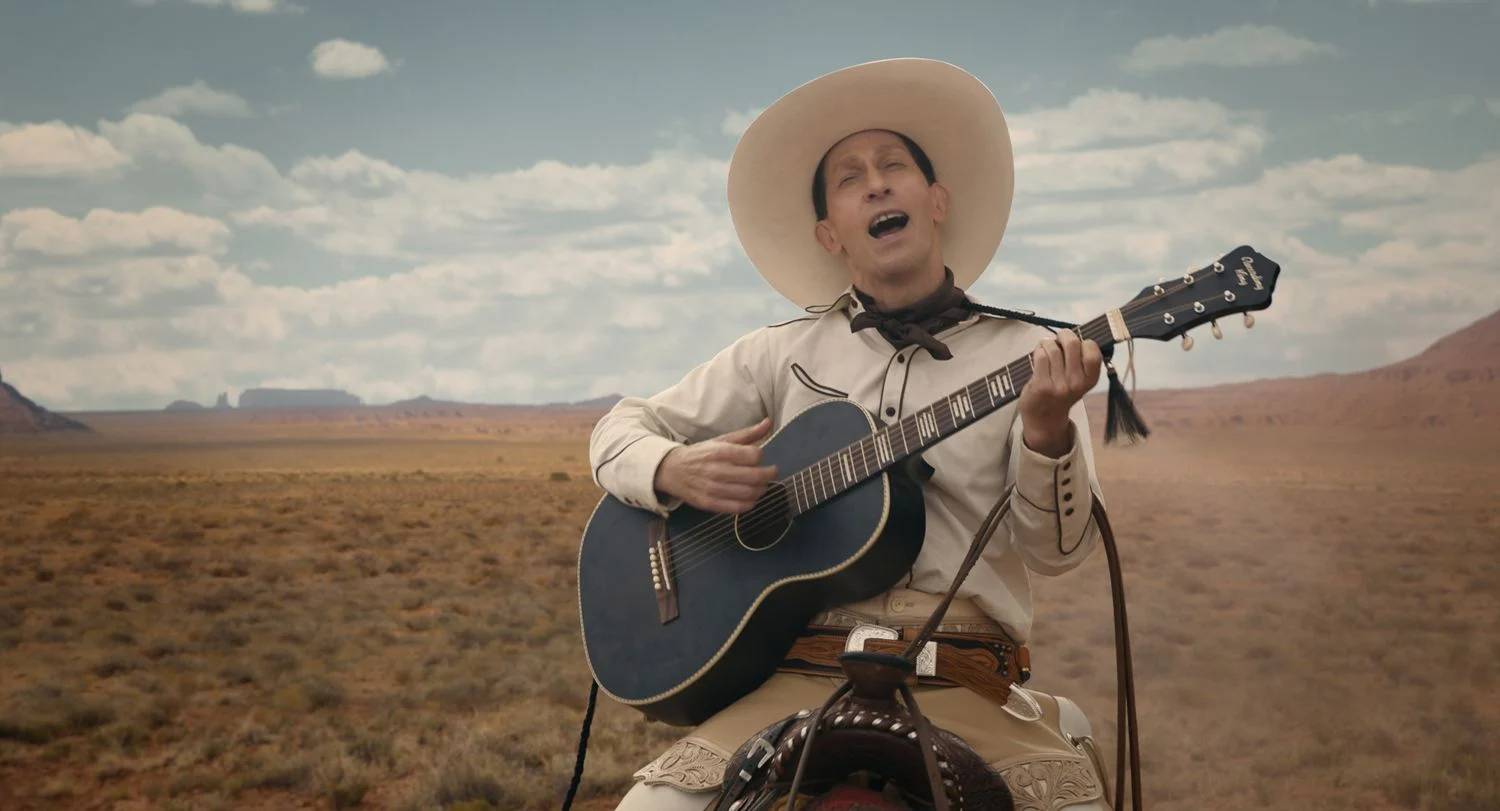 The Ballad of Buster Scruggs is a lighter, funnier film by Joel and Ethan Coen that pays homage to American western folklore from a bygone period. The Ballad is one of six vignettes that make up the larger anthology in the film. The Ballad of Buster Scruggs is a satirical comedy that plays with new forms of classically western film culture.
This reimagined western, starring Tim Blake Nelson as Buster Scruggs, includes musical numbers in saloons, bank robberies, and rough riding cowboys, horseback pursuits with Native Americans, gold mining in the backcountry, schemes hatched on long wagon rides, and more dark humor with a western flair, all expertly delivered with Coen charm. The Ballad of Buster Scruggs is refreshingly new in a film genre that leans strongly on the sad side, and pokes fun at the elements that make our favorite old westerns so memorable.
The Hateful Eight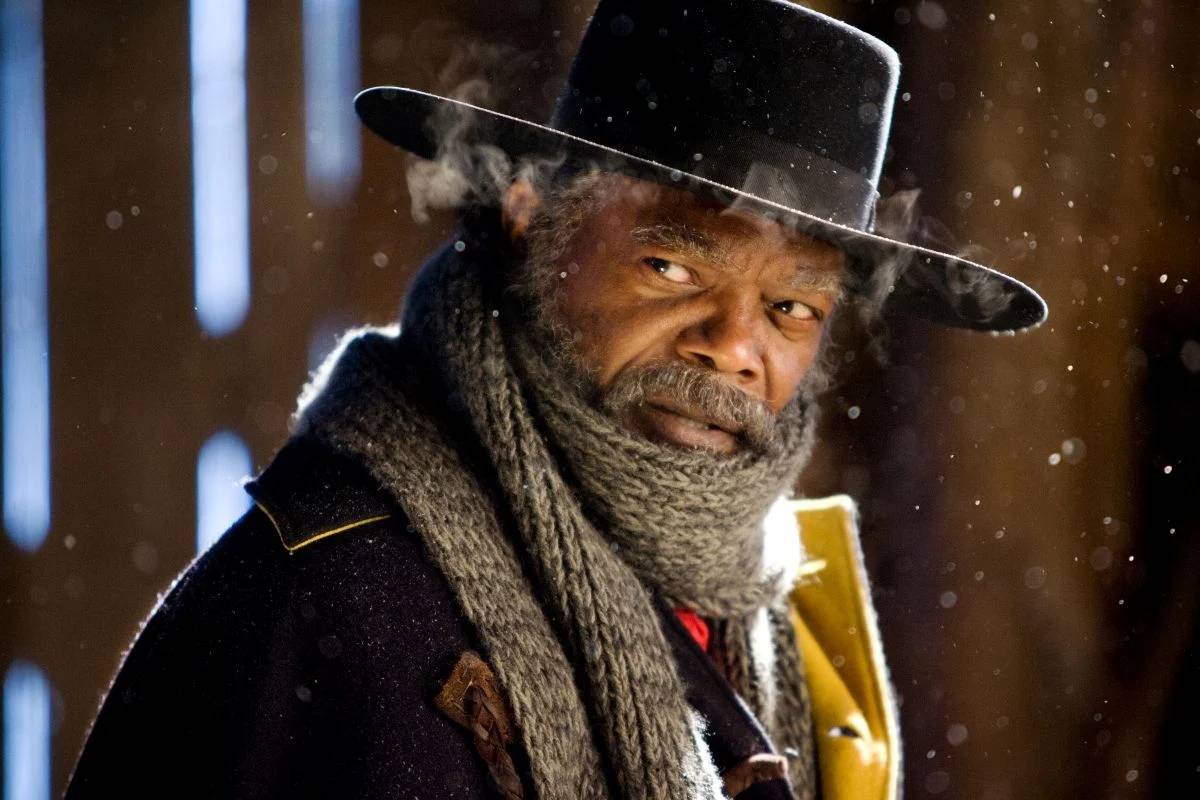 The Hateful Eight, the next Tarantino revisionist film meets spaghetti western on our list, pays homage to 1960s western-themed television episodes. Do you remember those shows when the bad men in westerns tell stories of violence, peril, and general mayhem? Imagine being stranded in an isolated cabin in the middle of a blizzard with all those baddies, their schemes, motives, and weaponry. The Hateful Eight is essentially about this. The misfits are made up of bounty hunters, fugitives, Confederates, and cowboys, each one wary of the next. But, in the end, who's "good," who's "evil," and who deserves what kind of ending are all confused in a Tarantino-esque fashion.
This neo-western is one of the best, with a cast that is far too long to list here. The Hateful Eight makes our list of the best films of the twentieth century because to outstanding acting and screenplay, as well as timeless themes reminiscent of classic westerns such as Bonanza and The Virginian. However, as a Tarantino film, keep in mind that this isn't your Grandpappy's favorite television repeat – this one is much bloodier.
The Missing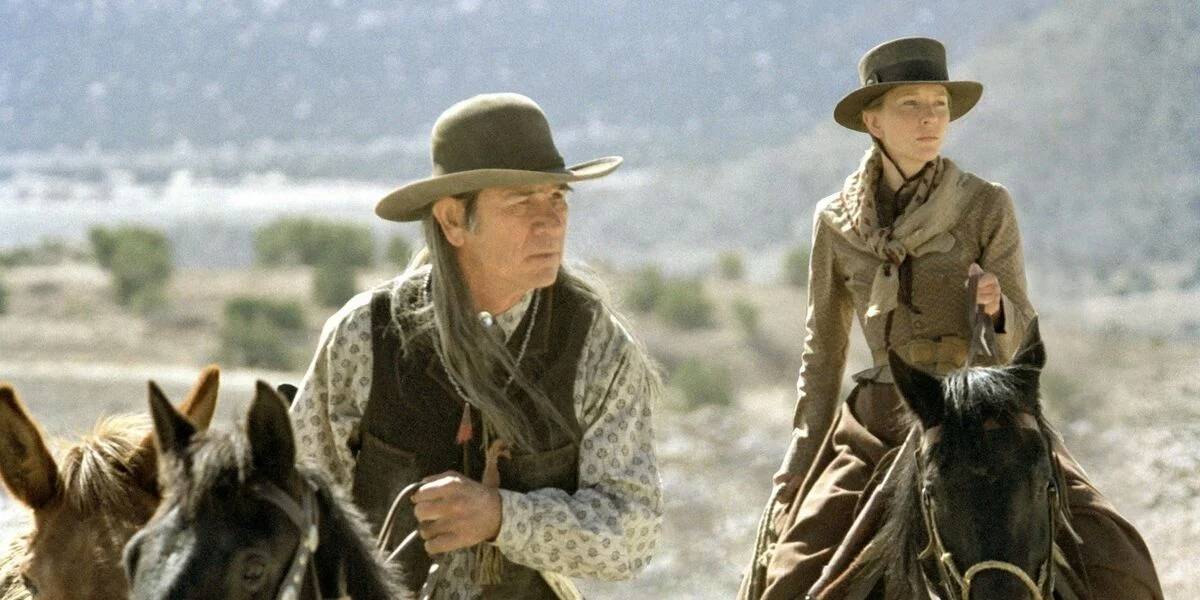 Samuel Jones (Tommy Lee Jones) has returned home to reconcile with his adult daughter, Maggie, after abandoning his family and spending many years away (Cate Blanchett). Maggie is fearful and unforgiving at first, but she eventually needs her father's help to save her own daughter, Lilly (Evan Rachel Wood). Lilly is among the lost after a rogue troop of Apaches fled their reservation and began murdering settlers and kidnapped daughters across New Mexico territory. Samuel, Maggie, and Samuel's longstanding friends – a family of Chiricahua Native Americans — must band together without the help of local authorities to retrieve the kidnapped girls before they are sold into slavery.
The Missing, directed by Ron Howard and based on Thomas Eidson's novel The Last Ride, is an underappreciated revisionist western. The film has received accolades for its accurate rendition of the Apache language, which many of the performers studied extensively. As proven by his several works on our list, Tommy Lee Jones is a master of this subgenre. Give The Missing a chance if you're looking for a quiet neo-western.
The Power of the Dog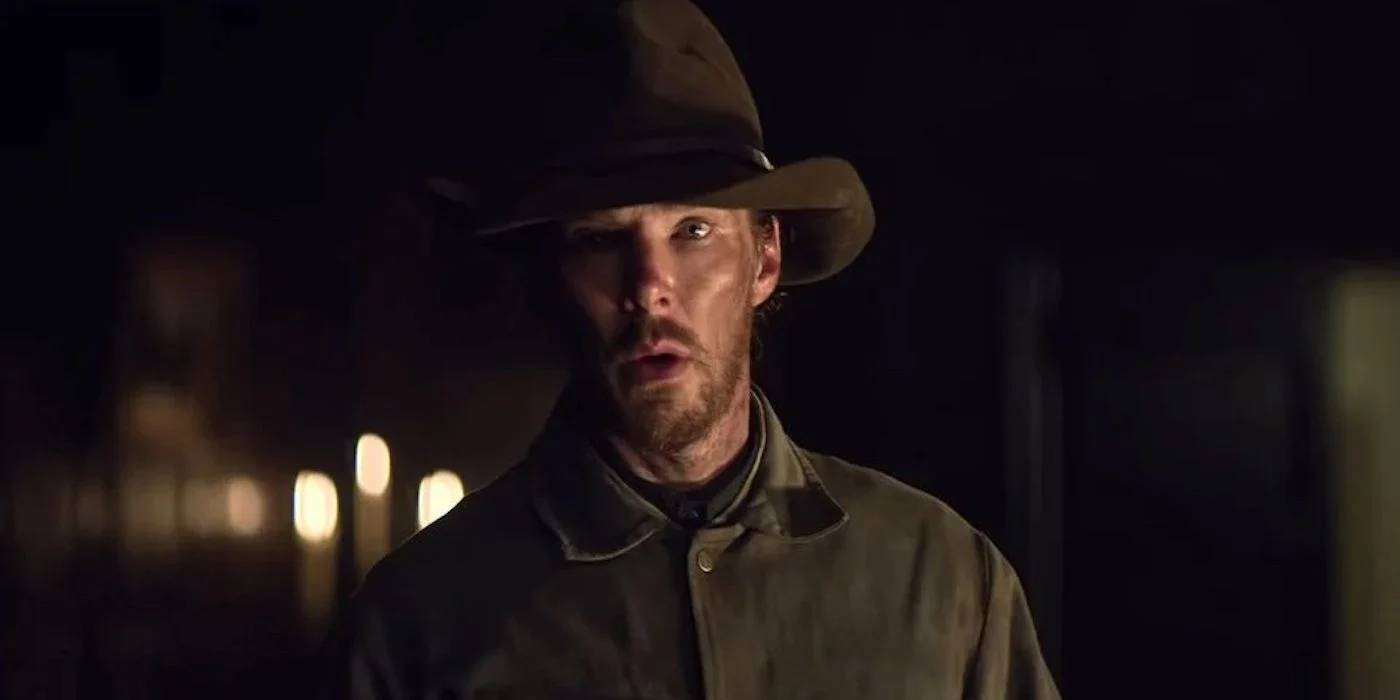 The Power of the Dog is the second film on our list, and it also deals with feeling misplaced in the transition from the twentieth to the twenty-first century — specifically, cowboys feeling antiquated in the face of the coming modern world.
Rose Gordon, a widowed mother and hard worker in early 1930s Montana, is played by Kirsten Dunst, who offers an outstanding performance. She lives peacefully with her son Peter (Kodi Smit-McPhee), who is treated cruelly by a tough and gruff rancher in town on a cattle drive because of his kind personality. That rancher, Phil Burbank (Benedict Cumberbatch), and his brother, George (Jesse Plemons), own a vast tract of ranch land — complete with a mansion — and wield considerable power in the state. However, when George invites Rose and her kid to visit him on the ranch, where motives aren't always clear, the upheaval causes a few ties to unravel. The Power of the Dog is one neo-western that we consider an instant classic, with an unexpected and highly rewarding finish.
The Revenant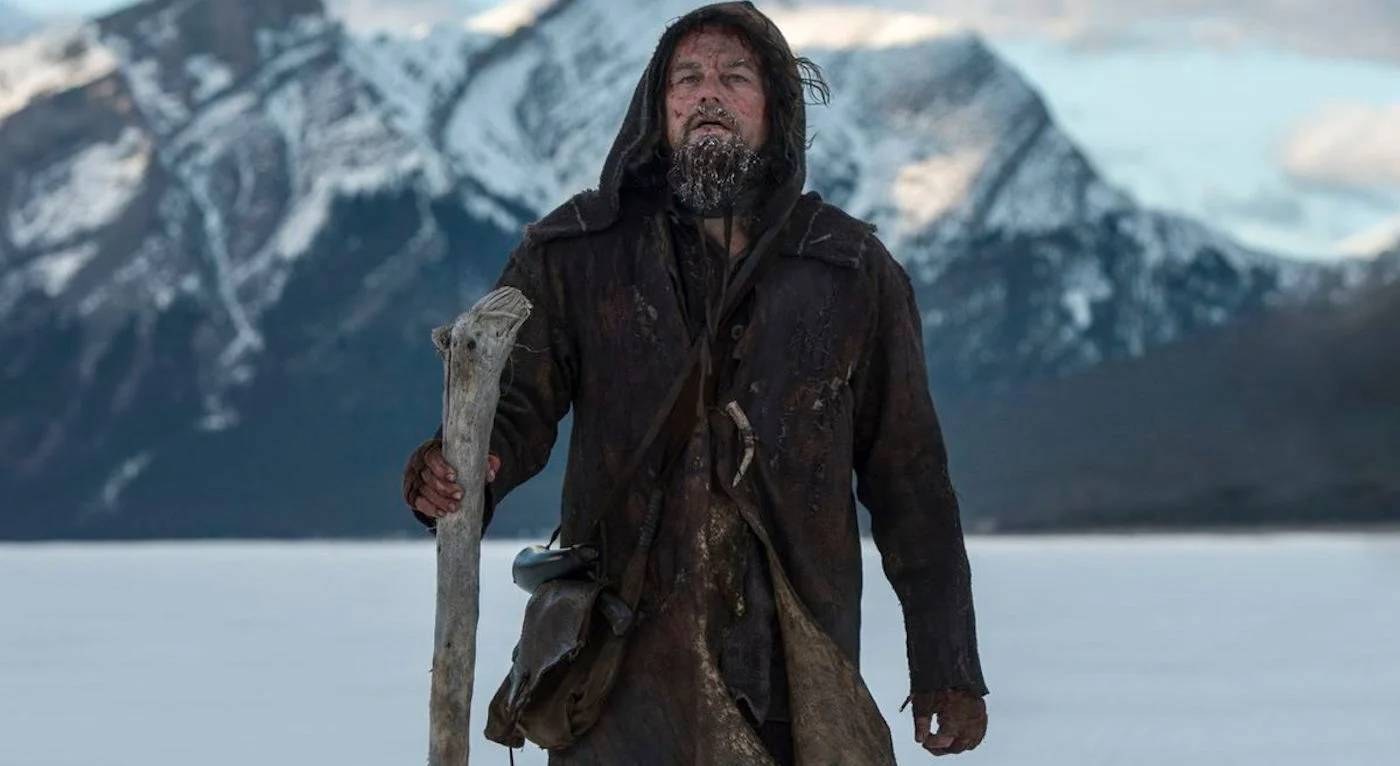 The Revenant, another neo-western dramatization of historical events, is based on the actual experiences of Hugh Glass, an 1823 American frontiersman. The film is based on Michael Punke's 2002 novel, which is based on a 1915 poetry called The Song of Hugh Glass. To summarize, this man lived an extraordinary life.
Hugh Glass (Leonardo DiCaprio), an accomplished hunter and trapper, is leading a group of men into Dakota territory when he is nearly killed by a bear. Only Glass' son and a man named Fitzgerald (Tom Hardy) stick behind to bury Glass' body after he dies, as the party decides to leave him behind as they go on. When Glass doesn't die quickly enough for Fitzgerald, the impatient man tries to speed up the process, resulting in violence. Fitzgerald, on the other hand, is unlikely to succeed if a bear can't take down Hugh Glass. Hugh Glass will not be deterred by the bitter cold, nasty men, or all of the Earth's elements combined from exacting his revenge on Fitzgerald, even if it means following him across the mountains.
The Three Burials of Melquiades Estrada

In this critically acclaimed neo-western film based on true events, Tommy Lee Jones directs and stars. The Three Burials of Melquiades Estrada is based on the true tragedy of an undocumented teen who was murdered in Texas, and it weaves it together with William Faulkner's iconic American novel, As I Lay Dying.
Melquiades Estrada is shot and murdered by Officer Mike Norton (Barry Pepper), a U.S. border patrol officer who mistaken the goat herder's firing for an attack on the officer. Norton hurriedly covers Melquiades' body in a frenzy over his mistake, the first of three burials the recently deceased corpse will go through. When Melquiades' best buddy, Perkins (Tommy Lee Jones), learns the truth about Melquiades' death, he vows to fulfill a commitment to carry Melquiades' body to Mexico – and he's bringing Norton along for the ride.
The Way of the Gun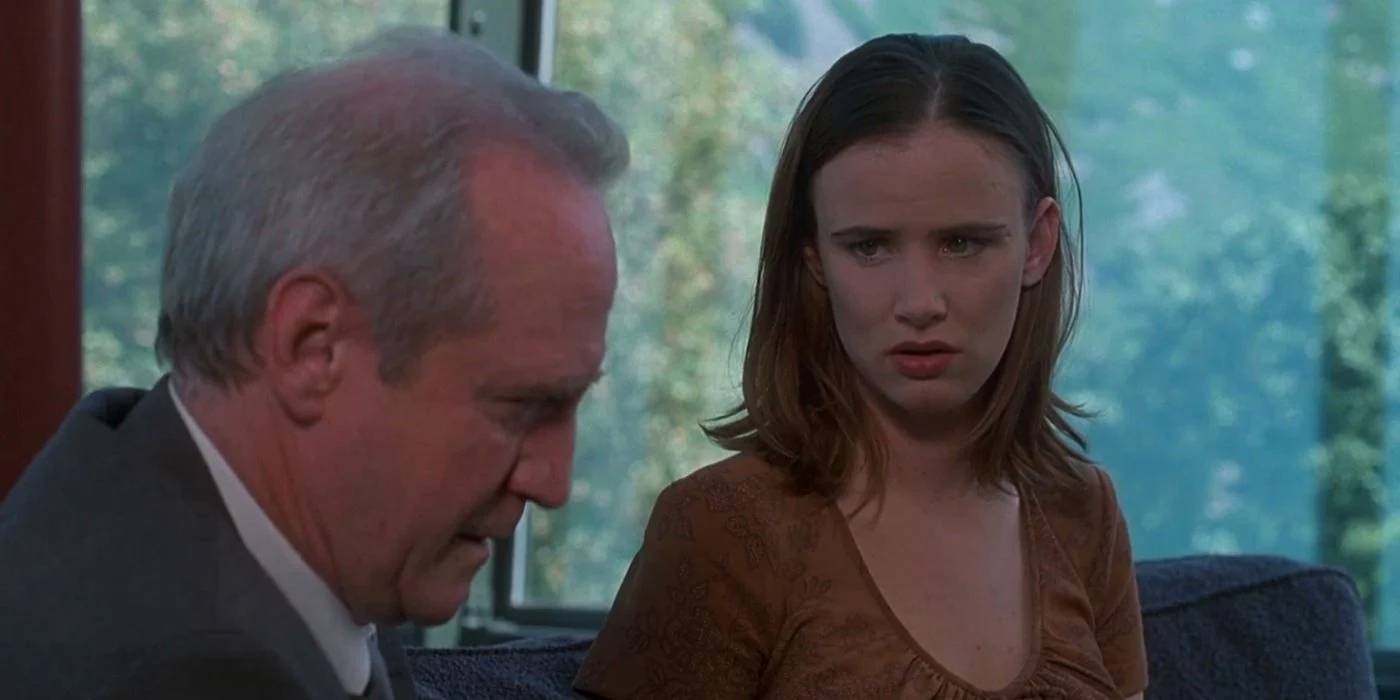 Another neo-western on our list, The Way of the Gun, didn't do well at the box office but has since developed a significant cult following. Sure, it's strange, harsh, and occasionally nasty, but Christopher McQuarrie, the writer of The Usual Suspects, crafted the crime film he'd always wanted on his own terms. And with a cast that includes Ryan Phillippe, Benicio del Toro, Juliette Lewis, Taye Diggs, and James Caan, this neo-western is well worth watching.
Parker (Ryan Phillippe) and Longbaugh (Benicio del Toro) have established a strategy for achieving the final goal. They've been seeking for an opportunity to step up their game as minor crooks for quite some time. So, the aim is to kidnap a wealthy money launderer's surrogate mother and demand a ransom for the pregnant woman. It's that simple. However, with stronger family ties than Parker and Longbaugh anticipated, this scheme could go horribly wrong.
Wind River
Wind River is lauded as the last volume of Taylor Sheridan's Modern American Frontier Trilogy for bringing attention to the true missing-persons instances of Native American women who go unrecognized, as they are the only population for which missing-persons statistics are not collected.
Cory Lambert (Jeremy Renner) of the US Fish and Wildlife Service and rookie FBI agent Jane Banner (Elizabeth Olsen) are investigating the murder of a young woman from the Wind River Indian Reservation. Lambert has a keen talent for research and pursuit as an adept animal tracker, even in the harsh Wyoming winter. This situation is extremely personal for him because he has experienced similar tragedy and loss in the past. Banner, on the other hand, will be put to the final test for the position, one that could cost her life.