10 Nicolas Cage Movies That Show 'The Unbearable Weight of Massive Talent' He Carries
Nicolas Cage has an extensive résumé that encompasses practically every genre imaginable, with over 100 acting credits to his name. Cage has escaped typecasting by playing memorable parts such as the hell-bent motorcycle stunt performer Johnny Blaze in Marvel's Ghost Rider or the determined sheriff Edward in the 2006 version of The Wicker Man (not the wasps!!) who falls victim to an island community's neo-pagan rites.
Cage takes on one of his strangest characters yet in his latest flick. Nicolas Cage plays Nicolas Cage in The Unbearable Weight of Massive Talent, a wild odyssey in which he must channel some of his most renowned and beloved roles. So what better time to watch some of the gifted actor's most memorable films?
Con Air (1997)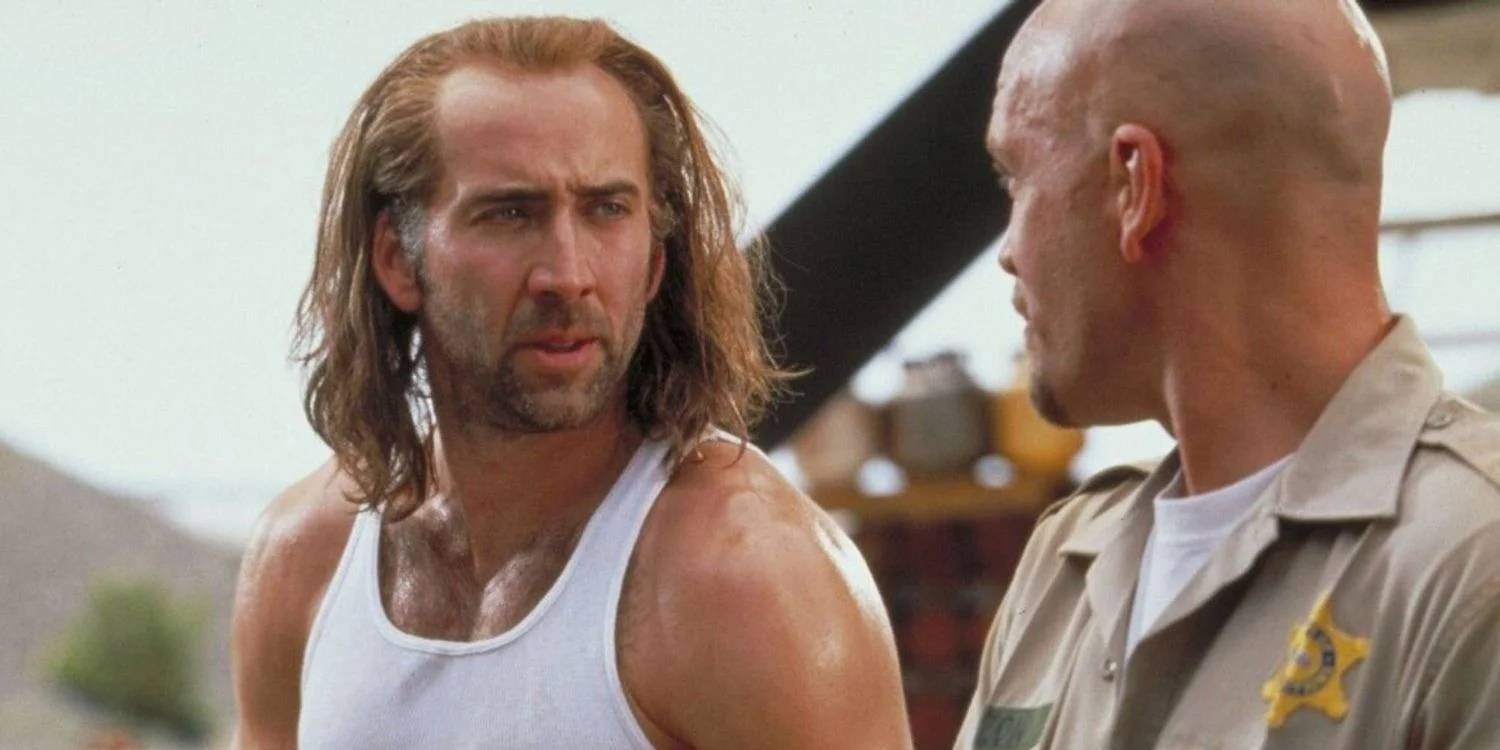 Simon West's Con Air, a legendary picture with an all-star cast, sees Cage break into action fame as Cameron Poe, a paroled convict with a large heart who is imprisoned for accidently killing an intoxicated guy who attempted to abuse his wife. Cameron gets boarded into a prison transport jet to catch a ride to Alabama after receiving release after his stint in prison, but he is joined on his flight by violent inmates being moved to supermax prison, who have other ideas.
Con Air offers everything a great action movie needs: a superb cast, snappy language, thrilling combat scenes, and plenty of explosives, giving Cage a chance to prove his credentials as an action hero.
Face/Off (1997)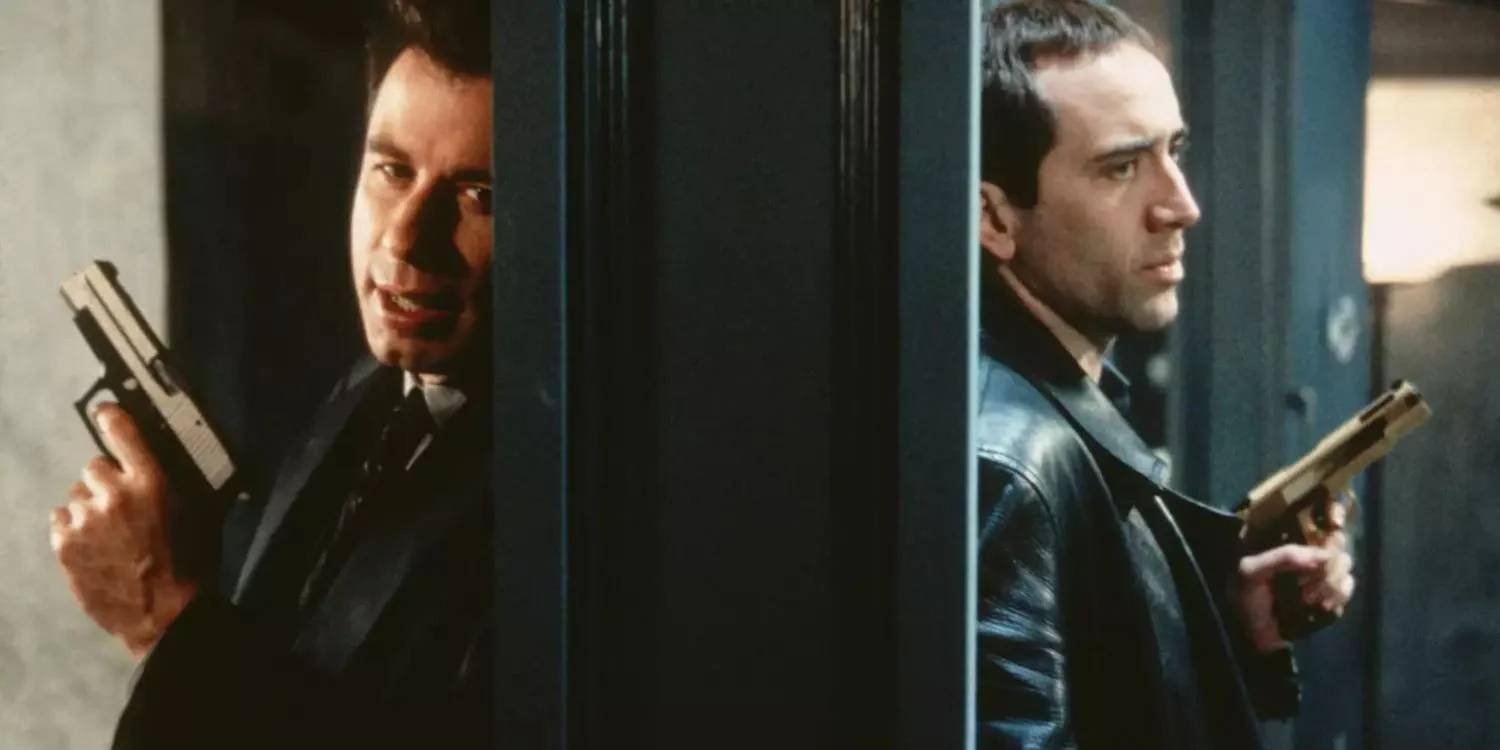 While Cage plays himself in The Unbearable Weight of Massive Talent, he also plays himself in John Woo's action film Face/Off. While Cage is portraying homicidal sociopath Castor Troy, who is pitted against FBI agent Sean Archer (John Travolta), an elaborate procedure sees Archer transplant Cage's face onto his own, completely transforming him into Castor Troy— with Cage having the difficult task of playing himself as if he were Travolta's character.
Cage is acutely aware of his physicality and brings a level of precision to this part, imbuing his character with many of Travolta's own idiosyncrasies. Face/Off is a true standout in Cage's oeuvre, demonstrating his uncanny ability to thoroughly inhabit his characters.
Mandy (2018)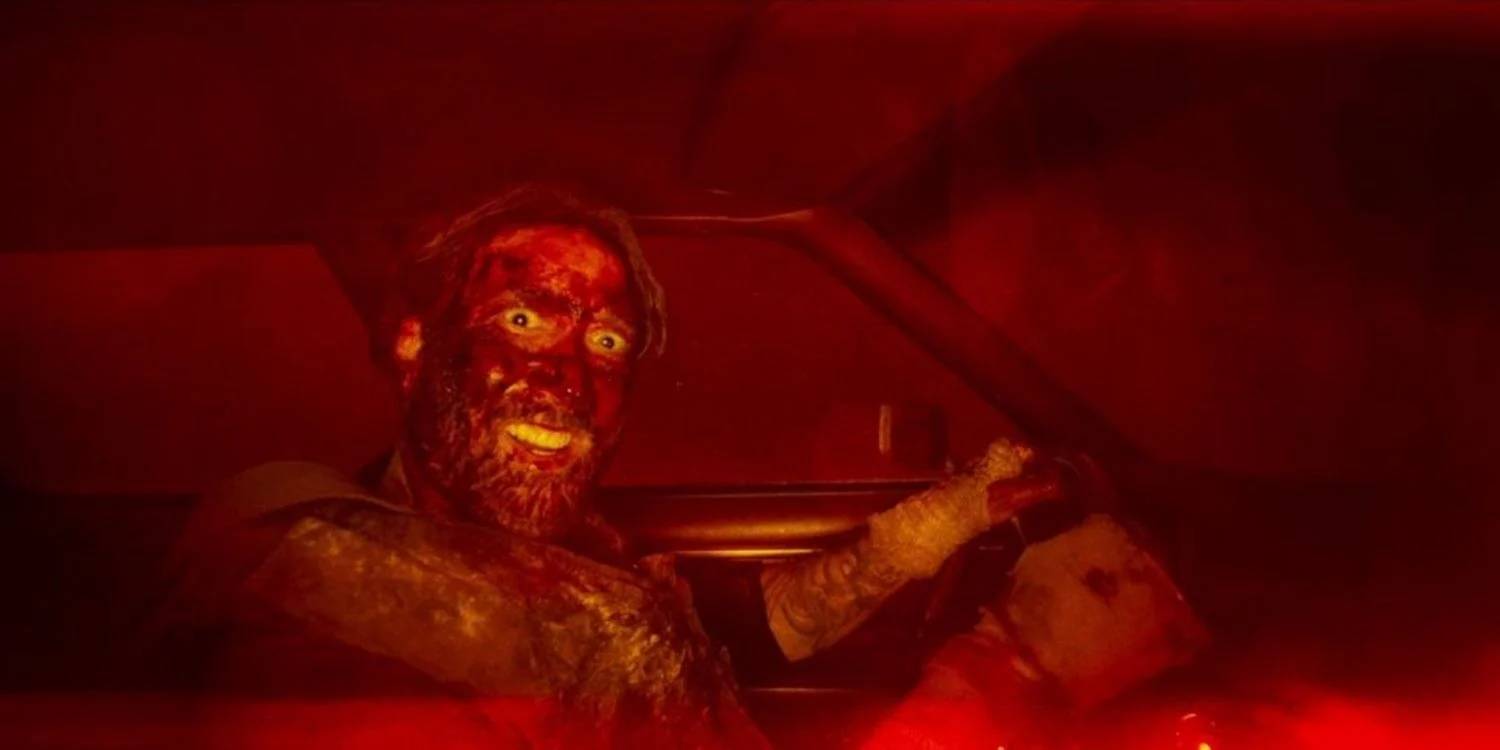 Mandy, the psychedelic action horror thriller directed by Panos Cosmatos that lets Cage to channel his passion into astute vindictive fury, received critical acclaim and spearheaded Cage's career rebirth. As Red Miller, a man on a mission to avenge the murder of his fiancée Mandy (Andrea Riseborough), Cage imbues this story of violence and grief with an untamed ferocity as he immerses himself in the character and the film's violent universe.
Mandy is a vibrant, outrageous, and otherworldly film that provides the ideal setting for Cage to inhabit his character in all of his craziness.
National Treasure (2004)

Jon Turteltaub's National Treasure combines American history with action and adventure. Cage appears as American historian, cryptographer, and treasure hunter Benjamin Franklin Gates in this family adventure picture that imagines what would happen if the Declaration of Independence had an invisible map on the back.
With a third film and a Disney+ series rumored to be joining the renowned franchise, now is the ideal moment to rewatch this classic adventure picture.
Peggy Sue Got Married (1986)

Peggy Sue Got Married, directed by his uncle Francis Ford Coppola, features Cage in a minor but memorable role in this time-traveling coming-of-age fantasy picture. Peggy Sue (Kathleen Turner) wakes up 25 years in the past after fainting during her high school reunion. She is transferred to her old high school days. Many familiar faces greet her there, including her newly divorced husband, Charlie, who was previously her high school sweetheart (Cage).
Peggy Sue Got Married is a cheerful film that focuses on embracing the moment before it changes, rather than wishing for a sense of nostalgia. Despite having a minor role in the film, Cage's performance is memorable, with a sequence featuring him and a teenage Jim Carrey performing in a 1960s high school vocal group being particularly memorable.
Pig (2021)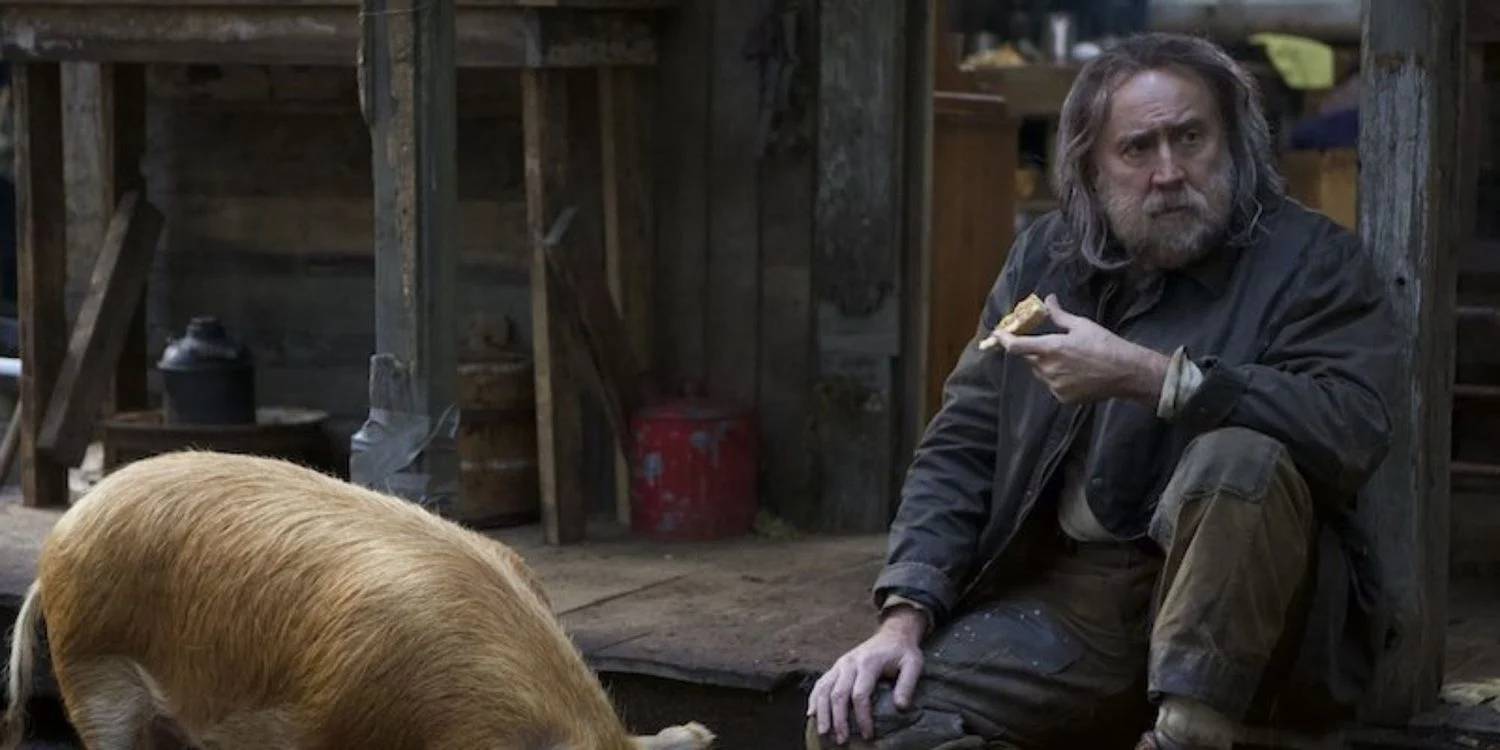 Michael Sarnoski's Pig, a picture that would go on to become Nicolas Cage's favourite performance of his whole oeuvre, takes a more serious approach to sorrow. Cage's depiction as reclusive truffle forager Robin Feld on the lookout for his stolen prized foraging pig is a more melancholy spin on the classic revenge story.
Pig subverts the standard revenge cliches by presenting a more genuine picture of grief and acceptance. While films like John Wick and Kill Bill offer action-packed retribution fantasies, Pig offers a more earnest depiction of grief and acceptance.
Raising Arizona (1987)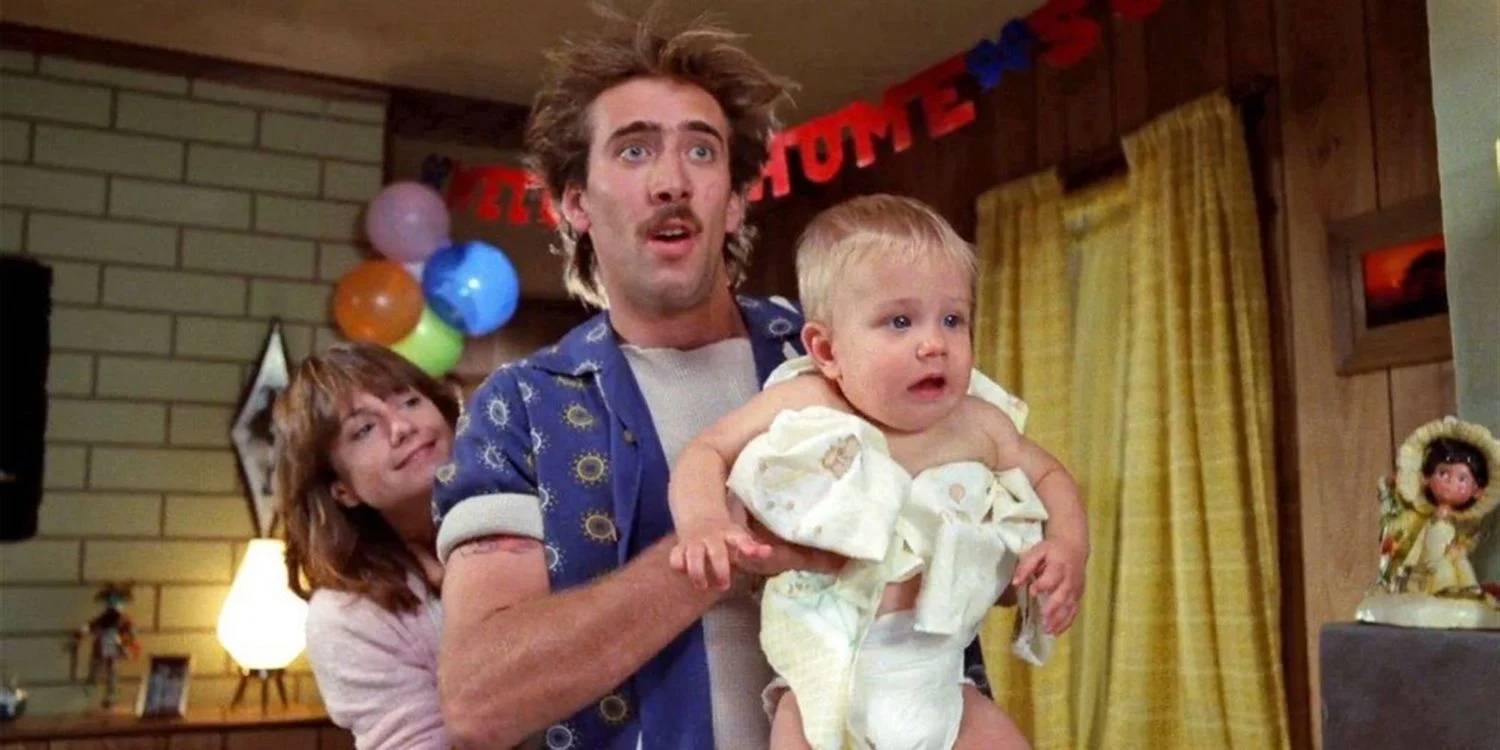 A small-town crime drama with a large heart from the acclaimed Coen Brothers' early film. Hi McDunnough (Cage) and Ed (Holly Hunter) play a couple that would do anything to have their own child in Raising Arizona. The unorthodox couple, unable to procreate and unable to adopt owing to Hi's criminal background, abduct one fifth of the renowned Arizona quintuplets.
Cage's portrayal as a devoted spouse and determined parent with a lot to learn is charming. Raising Arizona is a visually spectacular, well-scripted, and humorous film that is infused with so much personality that it allows Cage to genuinely shine.
Valley Girl (1983)

Cage plays Randy, a Hollywood rebel with a large heart who falls head over heels for Julie, a typical valley girl, in his first significant film performance, Valley Girl (Deborah Foreman). Martha Coolidge's Valley Girl, loosely based on William Shakespeare's Romeo and Juliet and featuring a charming 80s soundtrack and trippin'-dicular outfit, has a seriousness to it that both praised and ridiculed many characteristics of teen comedies of the time.
Valley Girl is about accepting oddities and becoming free, therefore it's a great place to start when learning about Nicolas Cage's oeuvre.
.
Vampire's Kiss (1988)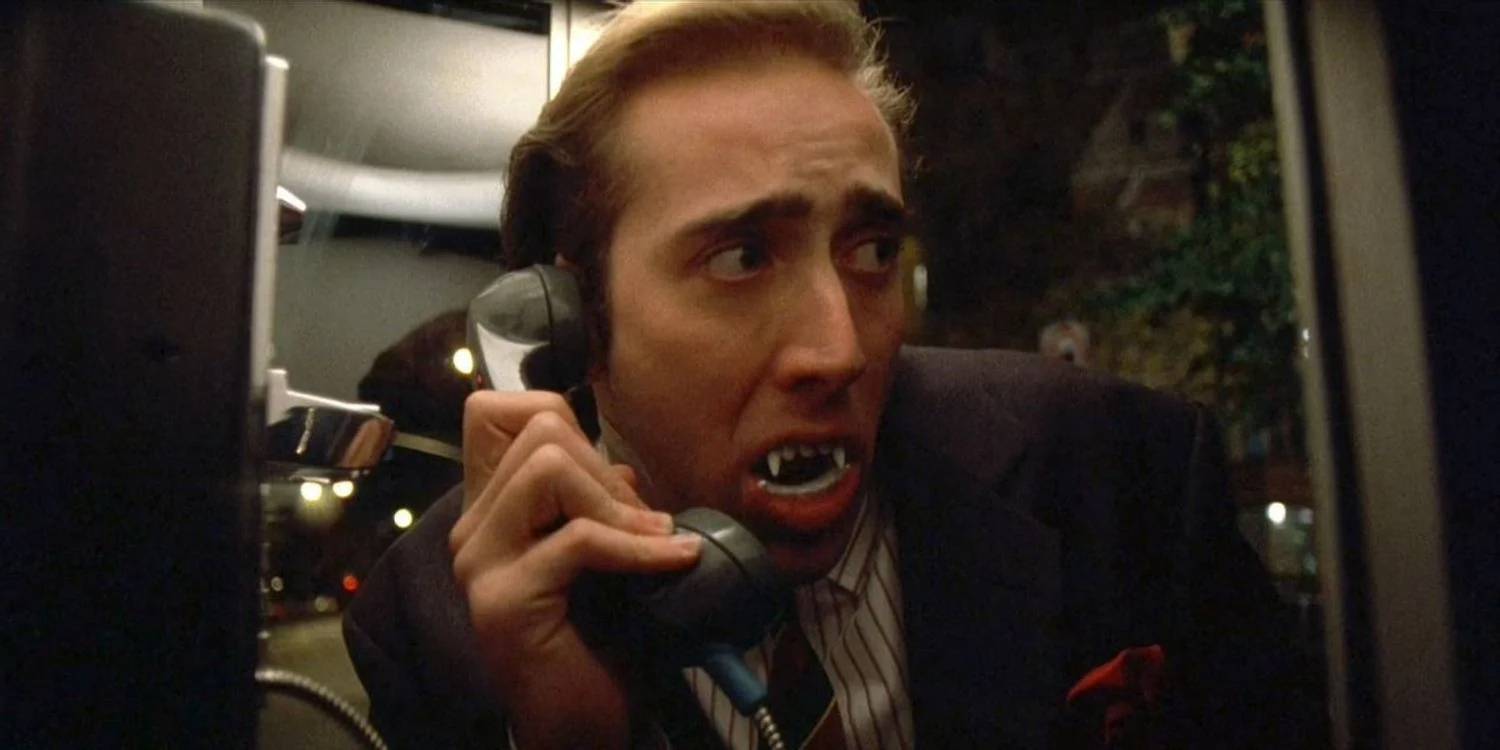 Before you see Cage in the new vampire picture Renfield, go back and watch Robert Bierman's Vampire's Kiss, one of his early bloodsucking cult classics. Peter Loew (Cage), who plays a literary agent who falls in love with a vampire, convinced himself that he has turned into a night creature.
Peter embraces a bizarre parody of what it means to be a vampire, sleeping under his overturned sofa, avoiding sunlight, and purchasing fake vampire teeth as a makeshift coffin. Vampire's Kiss is a cult classic that shows Cage's underappreciated comic talent with an erratic performance.
Wild at Heart (1990)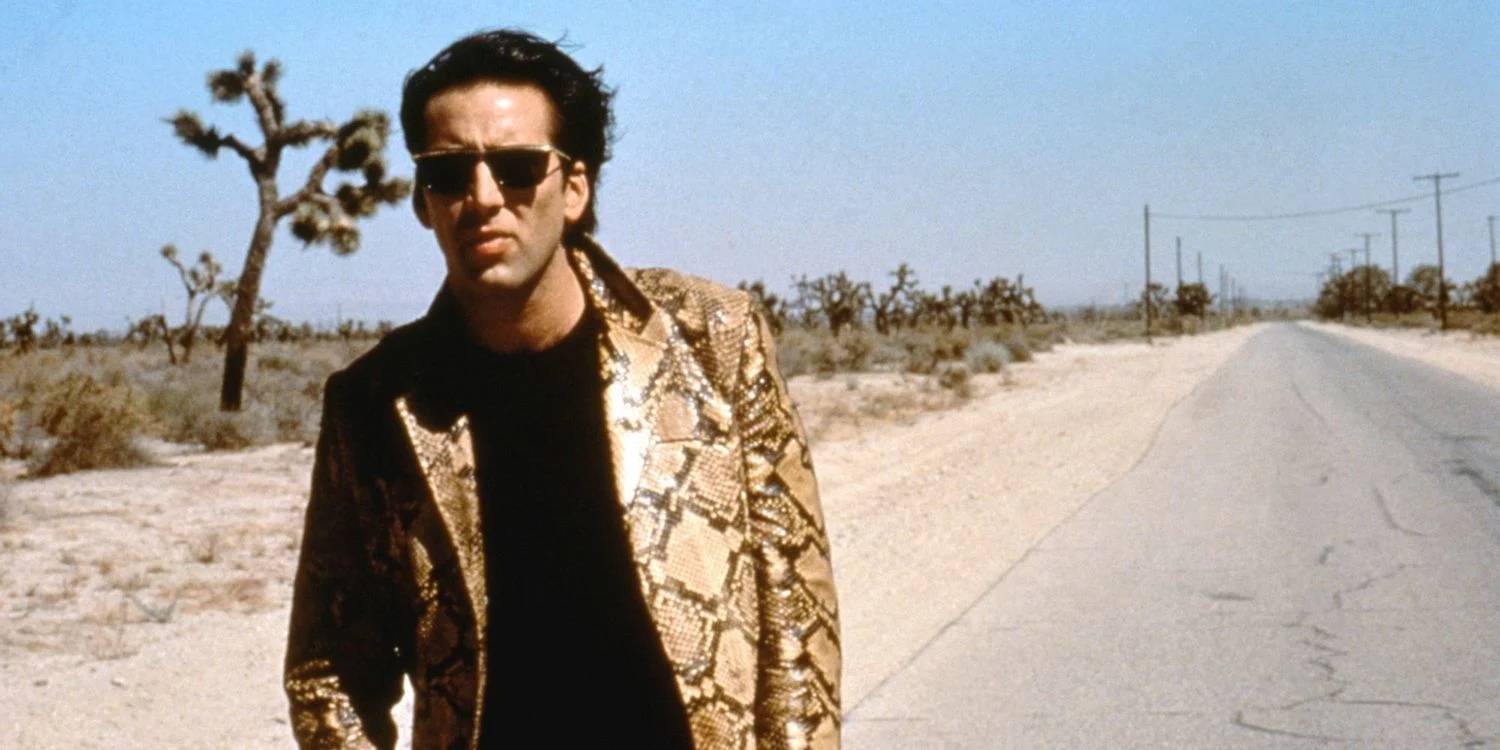 David Lynch, the auteur filmmaker of all things strange and fantastic, was destined to cast Nicolas Cage in one of his films. For the most part, Wild at Heart is a love story about Sailor (Cage) and Lula (Laura Dern), who are lovers on the run after Sailor murders a guy in self-defense.
Despite the fact that the entire company gives outstanding performances, Cage stands out as a passionate and uncontrolled romantic with a nasty streak. Wild at Heart, which features Nic Cage singing two Elvis Presley songs, is not only a remarkable Nic Cage performance, but also an insight into Cage's ability to embody every part of each role he tackles, including "The King" himself.